Report Reveals Brutal CIA Interrogation Based On Bogus Intel
The Agency was convinced Janat Gul knew of a plot to launch terror attacks against the 2004 presidential election, but he couldn't have known. The plot was fiction. His interrogators were ordered to torture him even after they came to believe he knew nothing.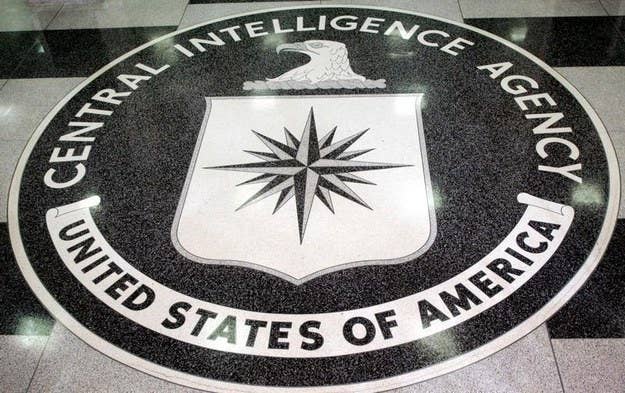 It's one thing to use torture to question a hardened terrorist. But what about using those techniques against a man who has no idea why he is being held and no knowledge of any plots?
That's one of the nightmare scenarios described in the Senate interrogation report released Tuesday.
It was June 2004, and the U.S. presidential campaign was underway. President Bush was gearing up for a campaign against presumptive Democratic candidate John Kerry.
A CIA source had some frightening news: There was a plan for terrorist attacks before the U.S. election. The man who knew about it, the CIA source said, was named Janat Gul. Based on the CIA's tip, authorities in either Pakistan or Afghanistan grabbed Gul in early June. (The Senate report doesn't name those countries, but other reports do.)
According to the report, in July, CIA officials met with then National Security Advisor Condoleezza Rice and others to push for "enhanced interrogation" of Gul. It was the only way to investigate the threat, the CIA said, because without enhanced interrogation, "it is unlikely that CIA will be able to obtain current threat information from Gul in a timely manner."
Rice signed off on the plan. So did Vice President Dick Cheney and Attorney General John Ashcroft.
The problem, which the CIA didn't know at that point: Its source had made up the entire story. There was no election plot, and Gul, therefore, could not have known of one.
Gul's interrogation began in July. (Although the Senate report does not reveal where he was held, a European report on rendition shows that the CIA sent Gul to Romania.)
Though Gul said he knew nothing about any election plot, interrogators used all sorts of tactics (though not waterboarding). Gul was deprived of sleep. He was slapped and slammed into walls. He was forced to stand for long periods.
He began experiencing hallucinations. CIA officers cabled to Langley headquarters that Gul, now far from home and in a secret prison, saw "his wife and children in the mirrors and heard their voices in the white noise."
He pleaded "to die, or just be killed," according to the report. By Aug. 19, 2004, CIA officers on site figured he was innocent. They couldn't get anything out of him about the supposed plot.
Headquarters at Langley wasn't buying it, and the report says that the CIA demanded in a cable that the interrogation of Gul go on.
On it went. Even though interrogators had their doubts about the allegations, they made him stand for hour after hour, for 47 hours, evidently wearing nothing more than a diaper, without sleeping, according to the report.
Finally, they were convinced that Janat Gul was innocent, and they stopped the questioning.
It wasn't until October 2004, the report says, that "the CIA source admitted to fabricating the information."
In its response to the Senate, the CIA acknowledged that the election plot was bogus, but said Gul was far from innocent. "He was a known terrorist facilitator," the CIA said.
Condoleezza Rice did not immediately respond to questions.
The Senate report says that of 119 men who had been in the CIA's black sites, 26 didn't meet the standards of "posing a continuing, serious threat of violence or death to U.S. persons and interests or planning terrorist activities."
aram.roston@buzzfeed.com
Aram Roston is an investigative reporter for BuzzFeed News and is based in Washington, DC. His secure PGP fingerprint is D861 374F D725 4F61 39C0 08F1 4575 134B 09D9 B28D

Contact Aram Roston at aram.roston@buzzfeed.com.

Got a confidential tip? Submit it here.