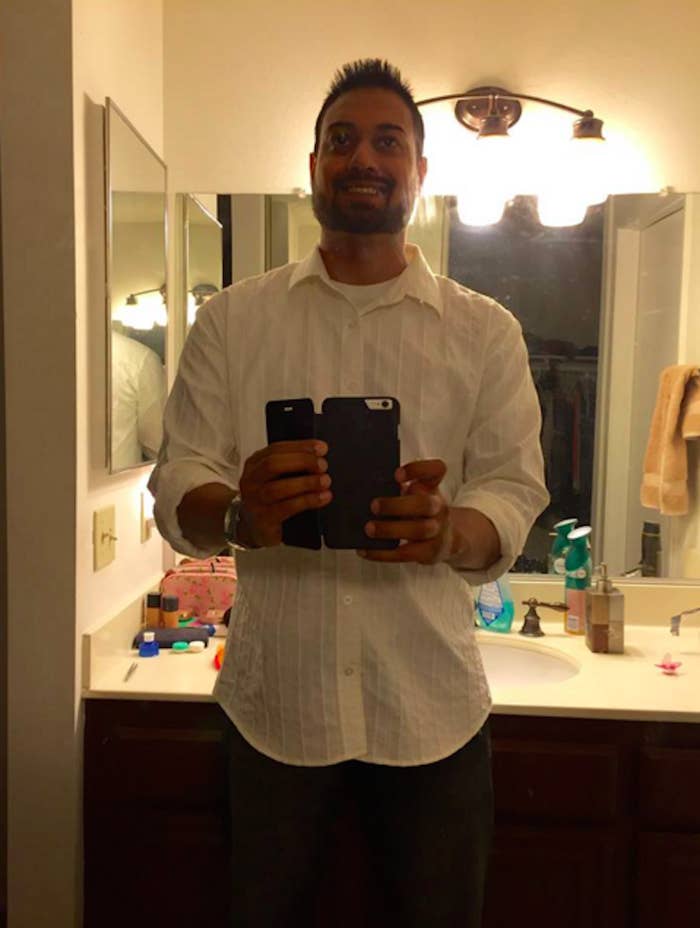 One of the two shooters who launched a deadly attack on a San Bernardino social services center Wednesday was mistakenly identified in media reports as his brother, a veteran who shares the same name.
In the hours after the mass shooting Wednesday in Southern California, several media outlets including The Daily Beast, incorrectly identified Syed Raheel Farook as one of two killers responsible for the shooting that left 14 people dead and 21 others injured.
Farook is a veteran of the United States Navy with several "awards and decorations," a spokesperson told BuzzFeed News. He enlisted in August 2003 and left the service in August 2007.
Navy records show he was awarded the National Defense Service Medal, Global War on Terrorism Expeditionary Medal, Global War on Terrorism Service Medal, and Sea Service Deployment Ribbon.
Syed Raheel Farook was an information system technician, third class, serving on the USS Enterprise; in the Surface Warfare Officer School Unit, in Great Lakes, Illinois; and at the Recruit Training Command, in Great Lakes, Illinois.
He was an enlisted surface warfare specialist and was awarded the Good Conduct Medal, records show.
His brother, Syed Rizwan Farook, and sister-in-law were killed Wednesday in a shoot-out with police after the mass shooting in San Bernardino.