UIYA, Nepal — Nepal is still struggling to get back on its feet a year after two major earthquakes struck the country, killing nearly 9,000 people and forcing a million more to abandon their homes. Many of the victims are still homeless and living in desperate conditions in isolated villages across the country.
Getting to these out-of-the-way villages is not easy. The trails that lead to some of them, which were near the epicenter and among the hardest hit, are steep, rocky — at times almost impassable — and filled with the stench of donkey urine and dung.
In these remote hamlets, tucked between towering mountains, people are struggling even to get to the nearest market or hospital because the trails and bridges are still in tatters. The government's reconstruction program is moving at a snail's pace, leaving the poorest people, already scrabbling to make a living, with little reason for hope.
Very few government officials have come to places like Uiya, in the northern Gorkha region, to see for themselves what the quake did to the villages. "I don't know what someone from the government looks like. I have never seen or met anyone from the government in my life," said Kancha Gurung, a farmer in Uiya, who asked if we could show photos of his hut to the government in Kathmandu.
This is what life is like for people who lost everything in the earthquake and a year later, continue to live in terrible conditions.
The already treacherous path to northern Gorkha has become almost impassable since the earthquake, with thousands of landslides caused by aftershocks.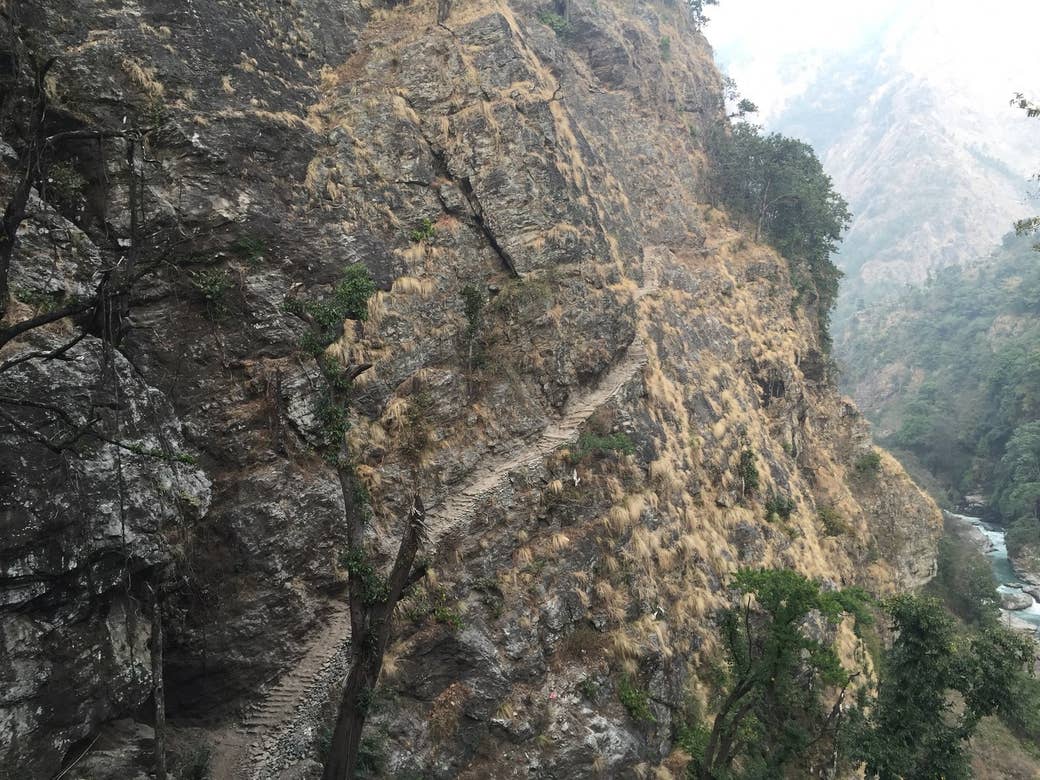 The trails that go in and out of Uiya are the only route for villagers to get daily supplies. Some of the villagers in the remote hamlets in northern Gorkha are forced to walk for up to 10 days to get to the nearest market.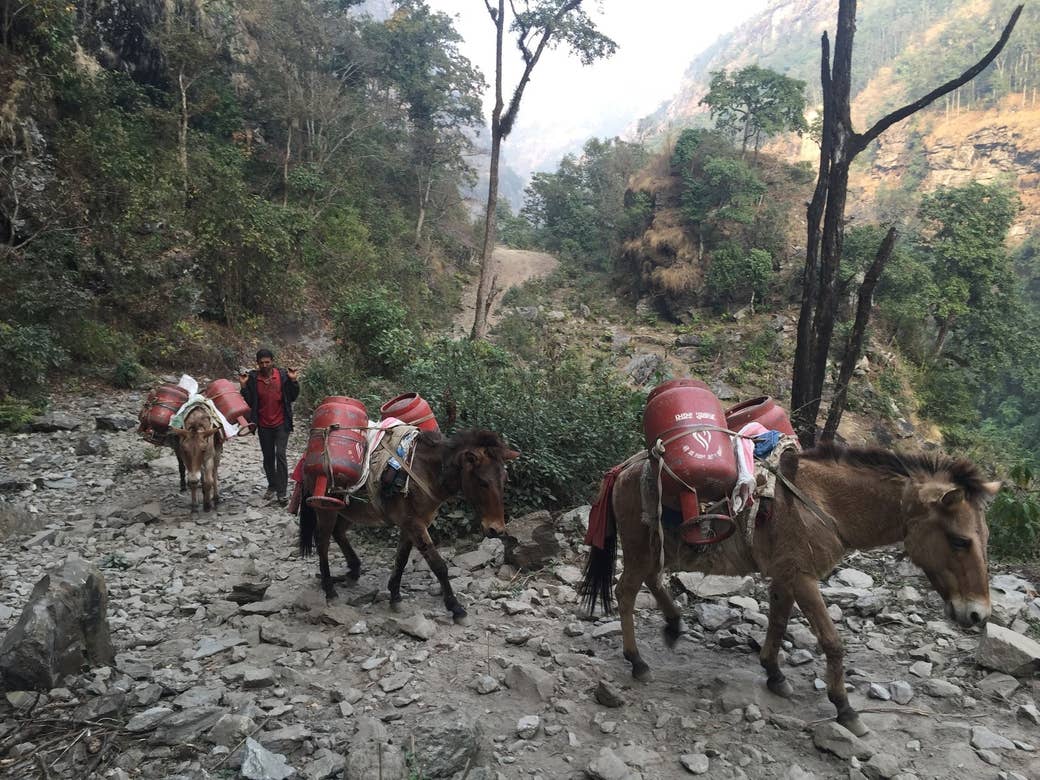 The villages here are separated by several hours, if not days, of walking that take you through towering mountains; each one consists of a smattering of homes that seem to be barely hanging on to the mountainside.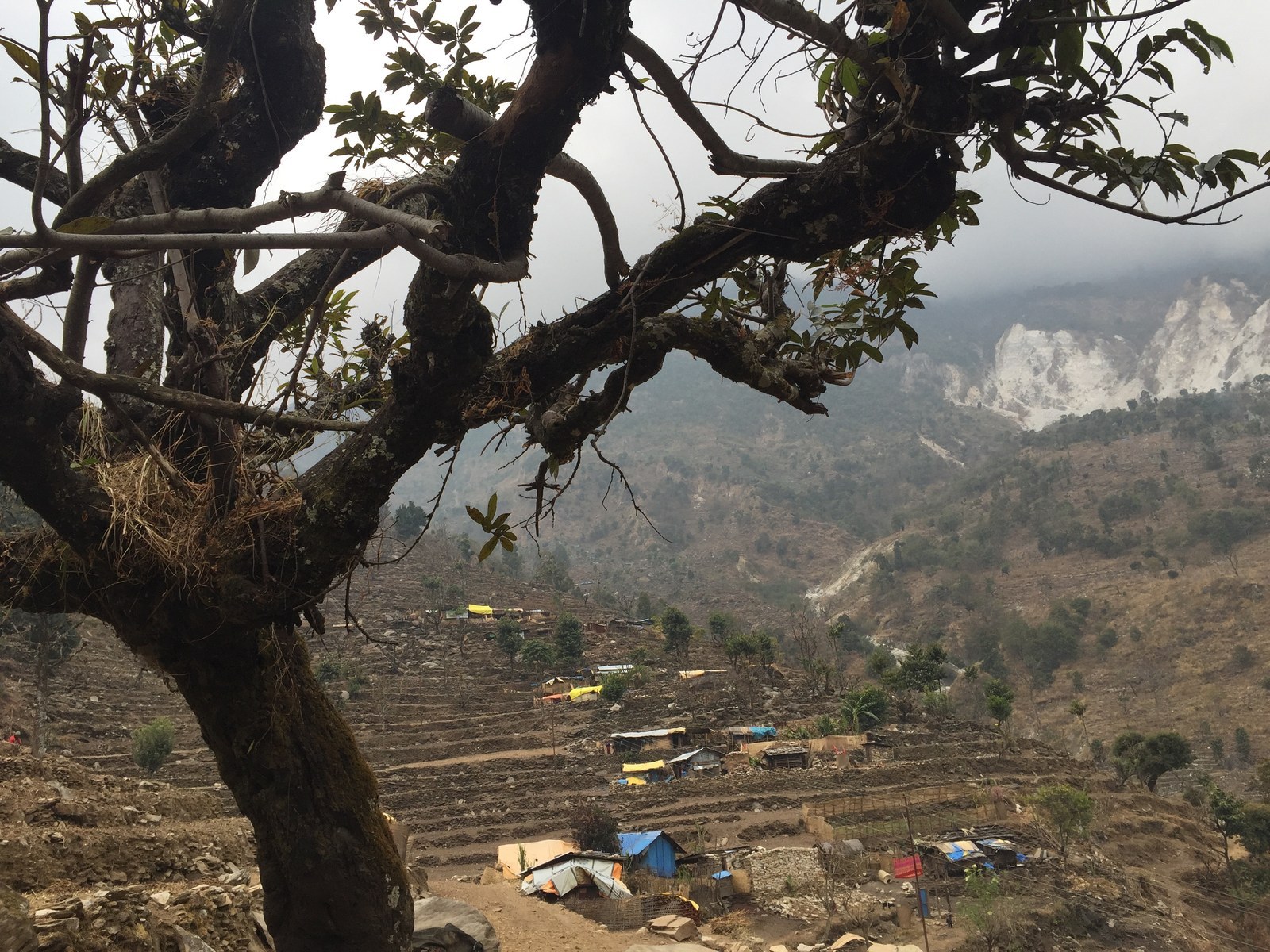 Nirmaya Gurung lives with eight relatives inside this tiny shelter, built by her father after the earthquake. She left her home in Uiya and has been living in this shack on the trails that lead to the hamlet of Antar Besi in northern Gorkha district.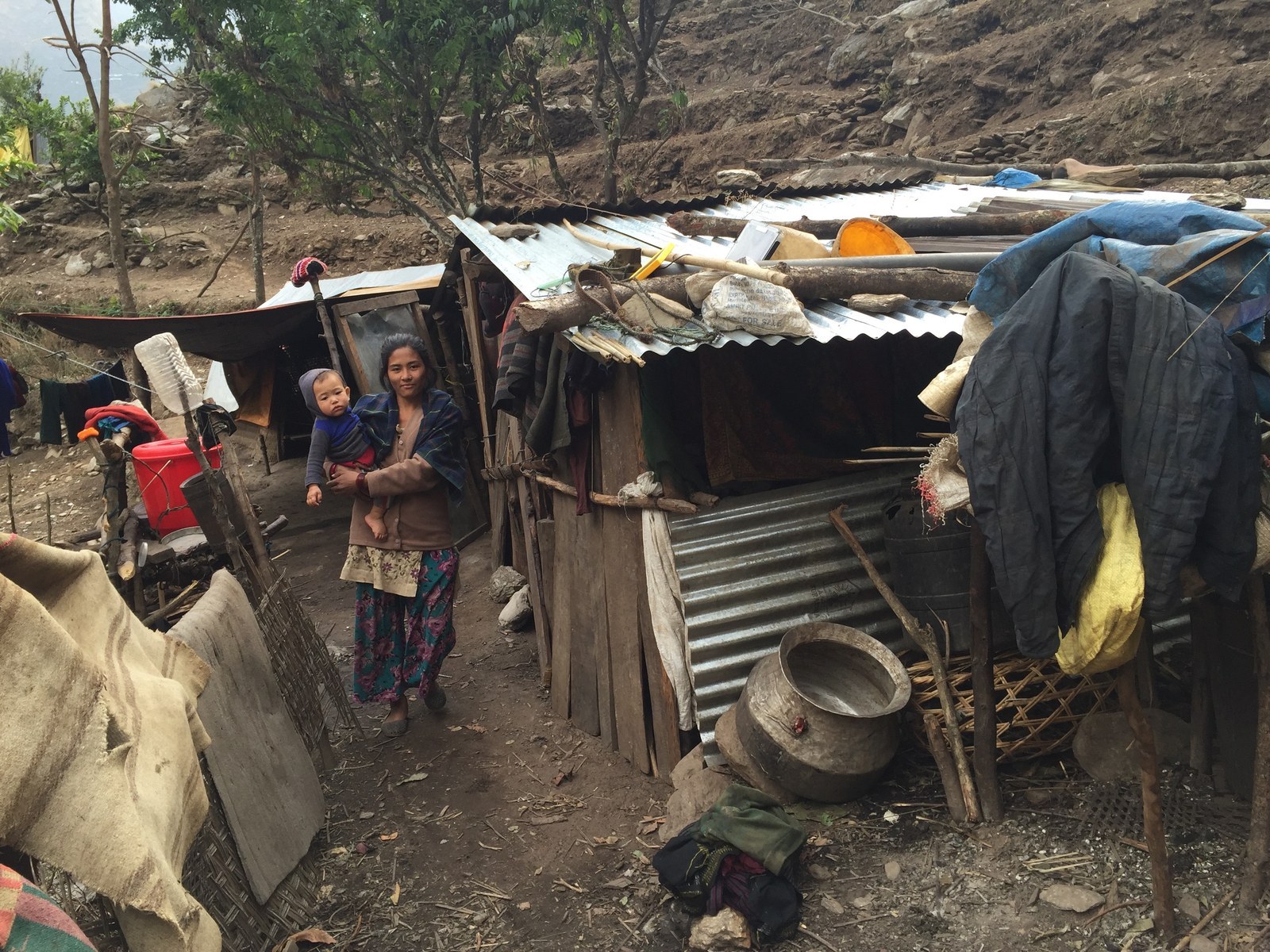 Narayan Ghale, 61, said he has only been able to temporarily patch up the damage caused to his home, and he is too afraid to sleep inside because of aftershocks. Instead he sleeps in a small shack he made from plywood.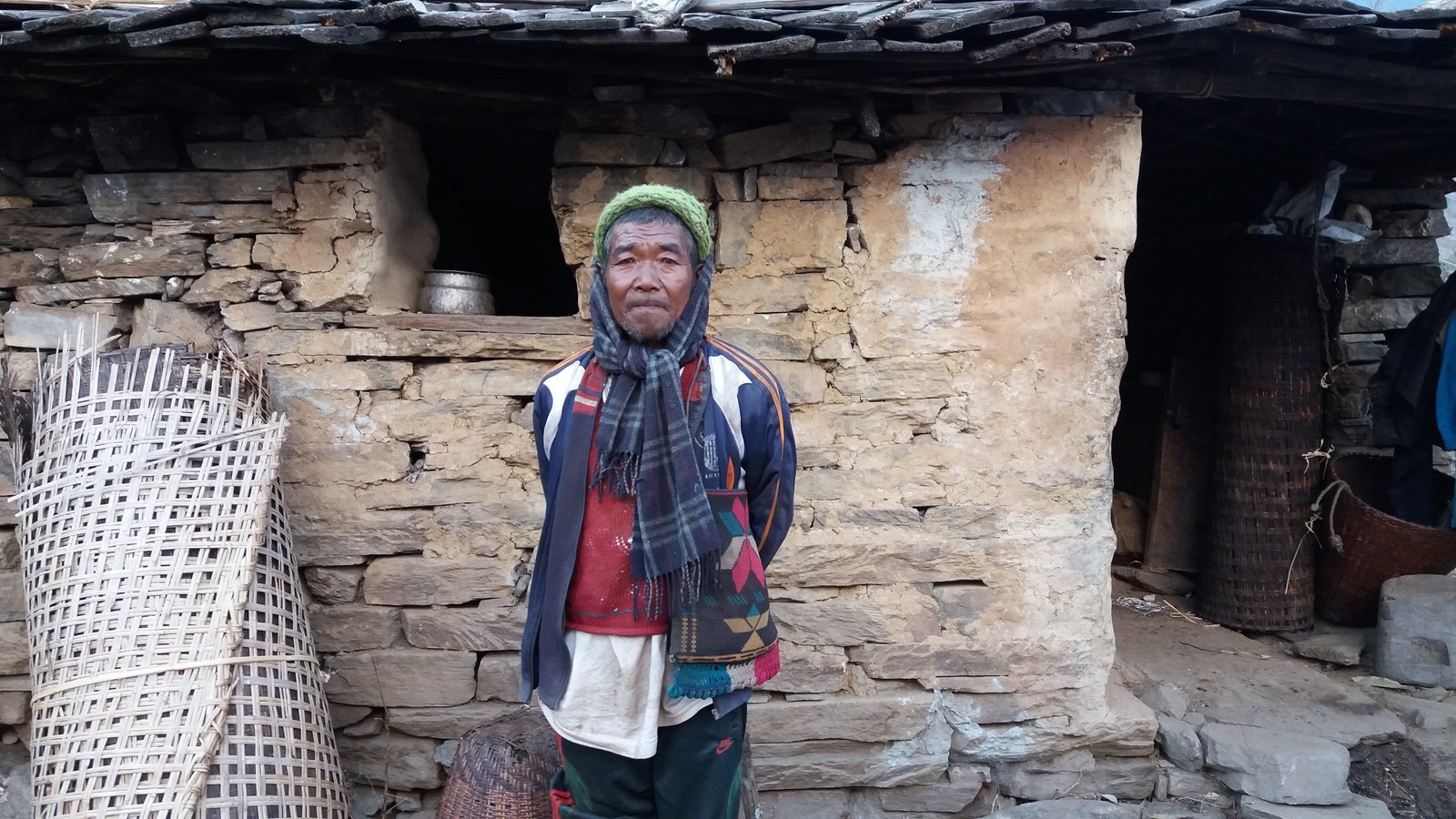 Orni Gurung is 62 years old. After her home was destroyed by the earthquake, she came to live with her daughter in the hamlet of Antar Besi, where she takes care of her grandchildren.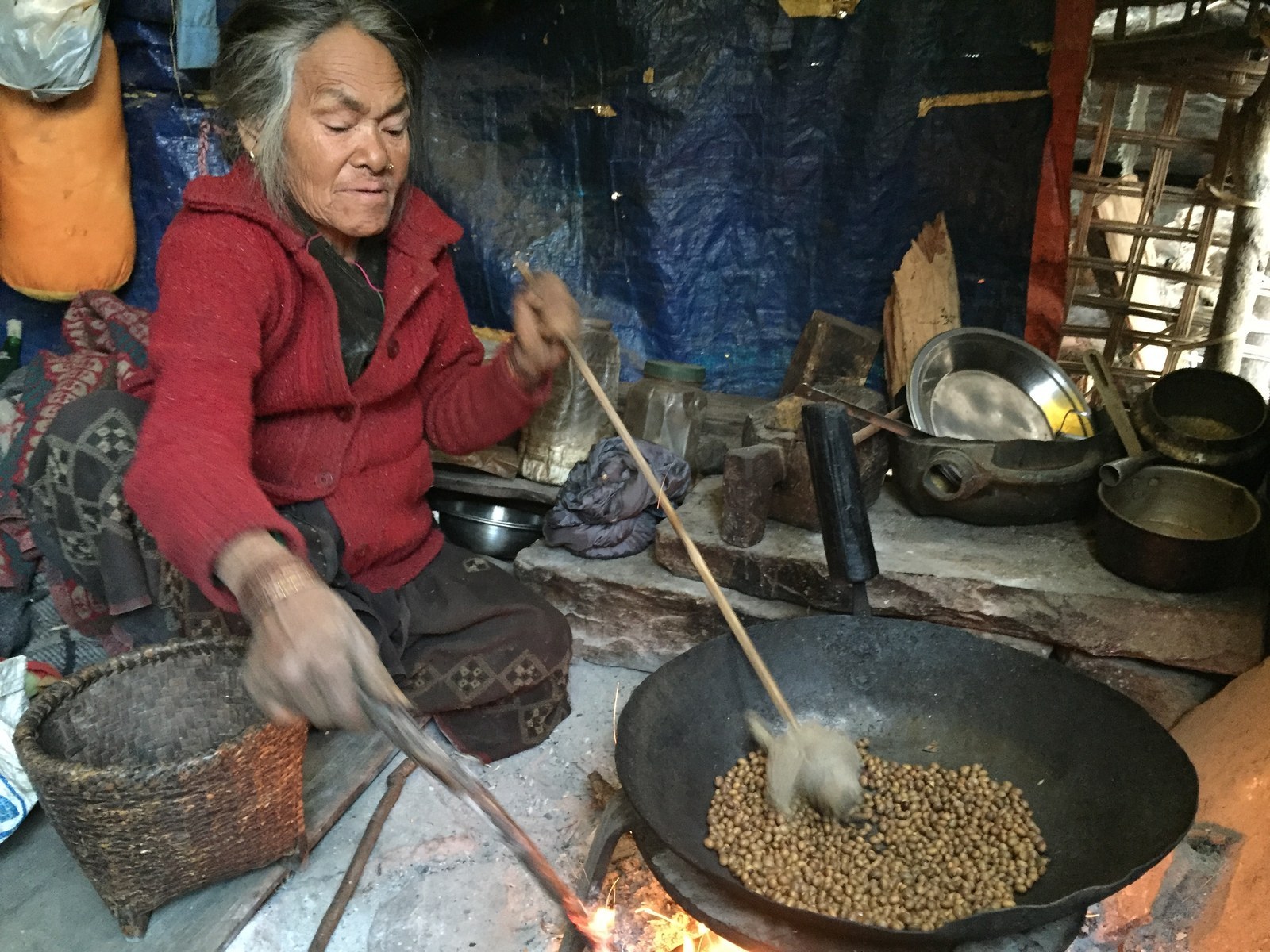 The government issued identity cards to everyone caught up in the tragedy. The card lists details of aid given to victims: Rice - 60 kilogram. Lentils - 9 kilogram. Winterization package (4,400 rupees). Cash - 10,000 rupees. Blankets - 2 pieces.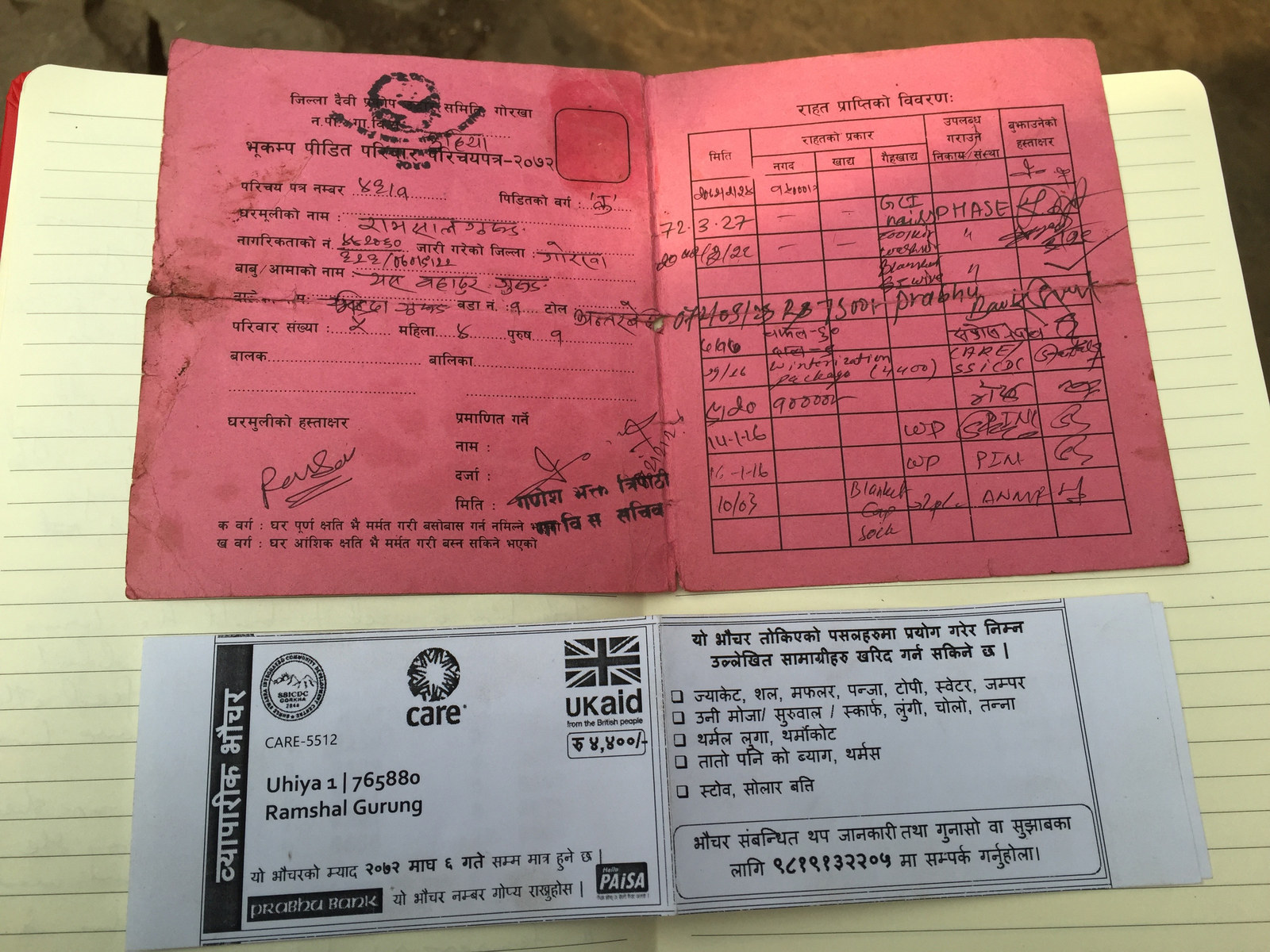 Families in northern Gorkha have only received around 25,000 rupees — $250 — since the quake last year. Many of them have no home, no land to farm, and no money to survive, so they resort to eating corn and steamed nettle leaves, which grow abundantly in the wild.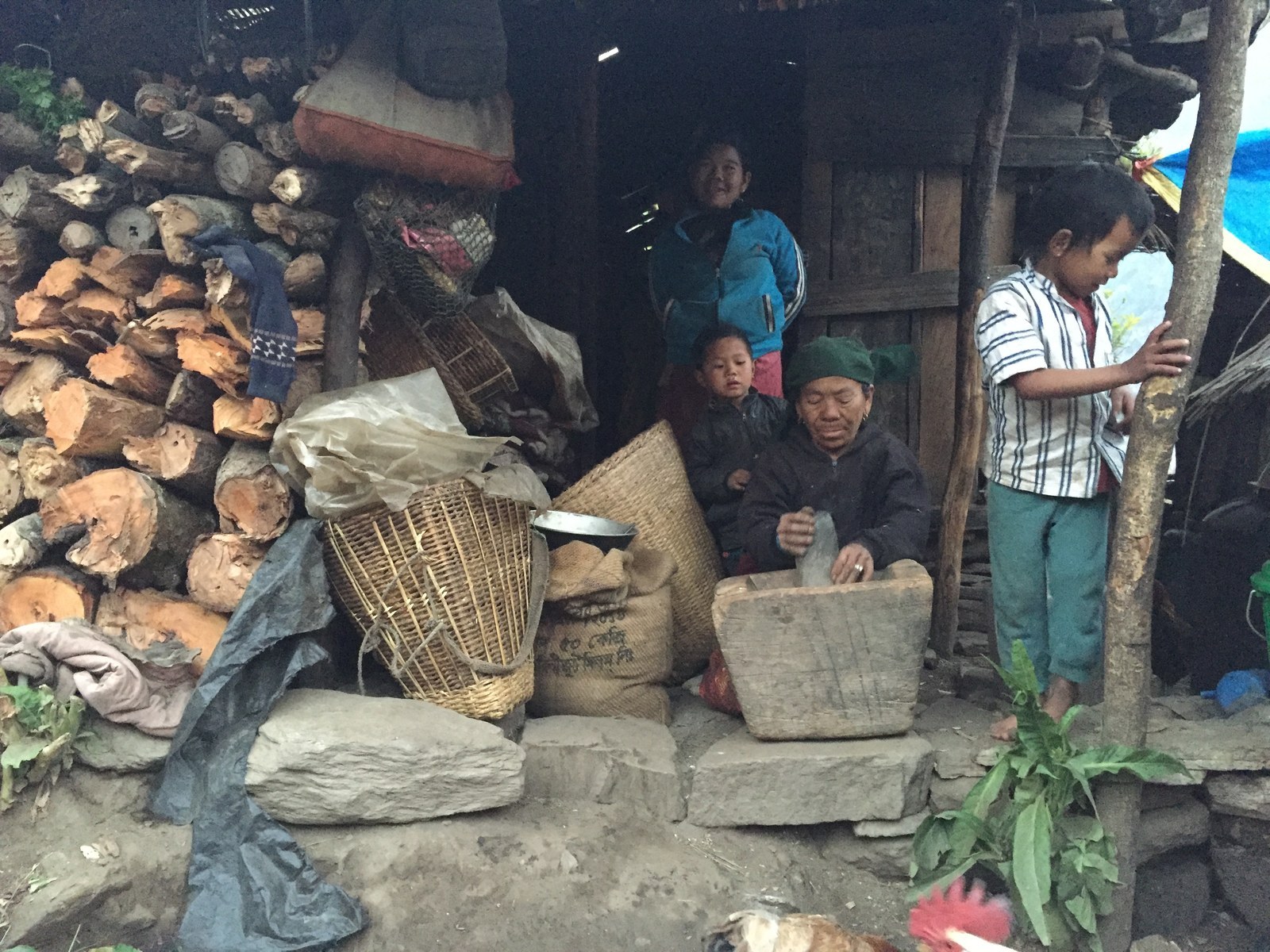 Sarki Gurung (left) had really hoped that the government would give him a grant to rebuild his home. But he couldn't wait any longer — he borrowed money at 45% interest and built a new home for himself.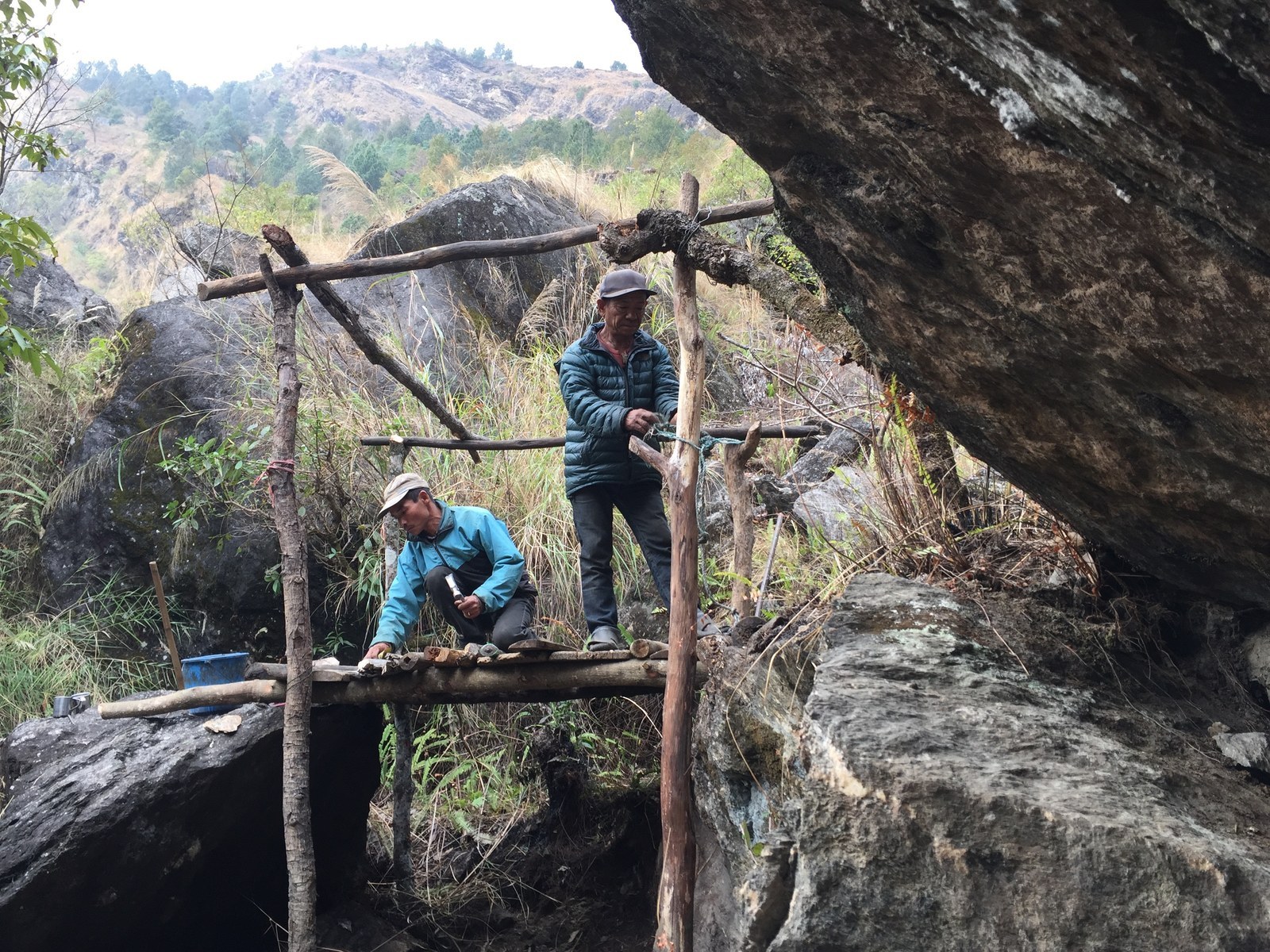 Nepal's government said it would give 200,000 rupees to nearly 1 million people to rebuild their homes, but it has barely begun its reconstruction program. Last week, it finally distributed some money — it gave 50,000 rupees to just 641 people.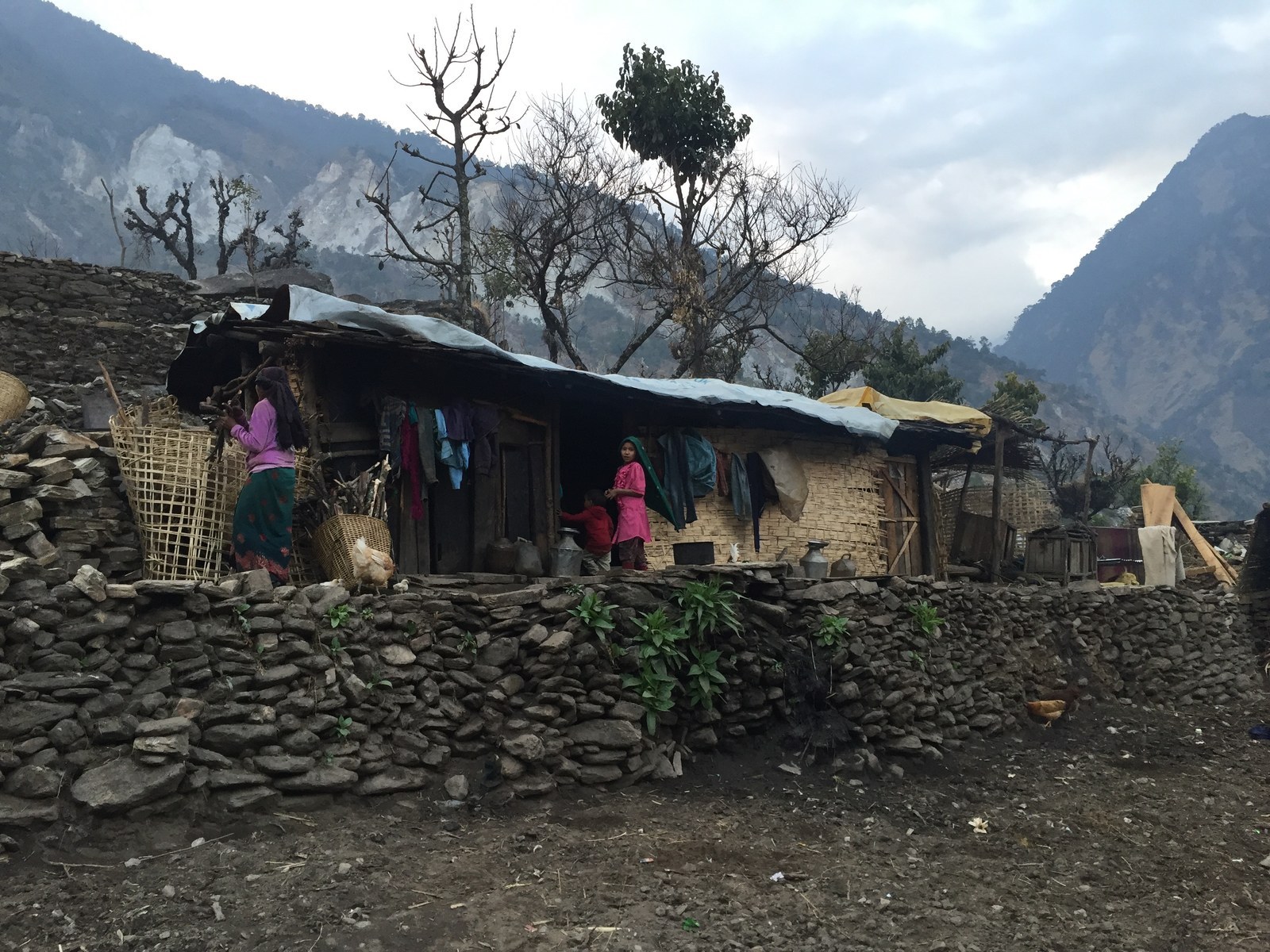 Read more stories on Nepal: