French presidential candidate Marine Le Pen went to Moscow on Friday and — surprise! — look who she met.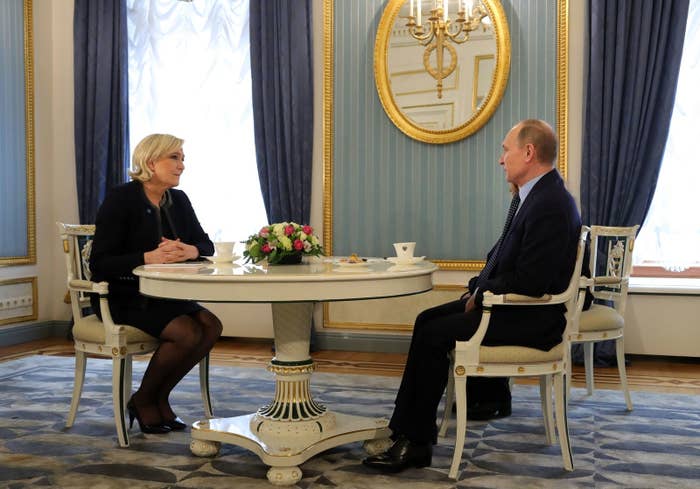 As leader of the National Front, Le Pen has publicly praised Putin, taken a loan from a Russian bank for the party, and is one of the few European politicians who approved of Russia's annexation of Crimea.
But why was Le Pen in Moscow on Friday? She was invited there by Leonid Slutsky, the head of the foreign affairs committee in Russia's lower house of the parliament, or Duma. Slutsky is also on the US sanctions list.
Given her views on Crimea, it's not surprising that she reportedly called for the lifting of EU sanctions on Russia during her meeting at the Duma.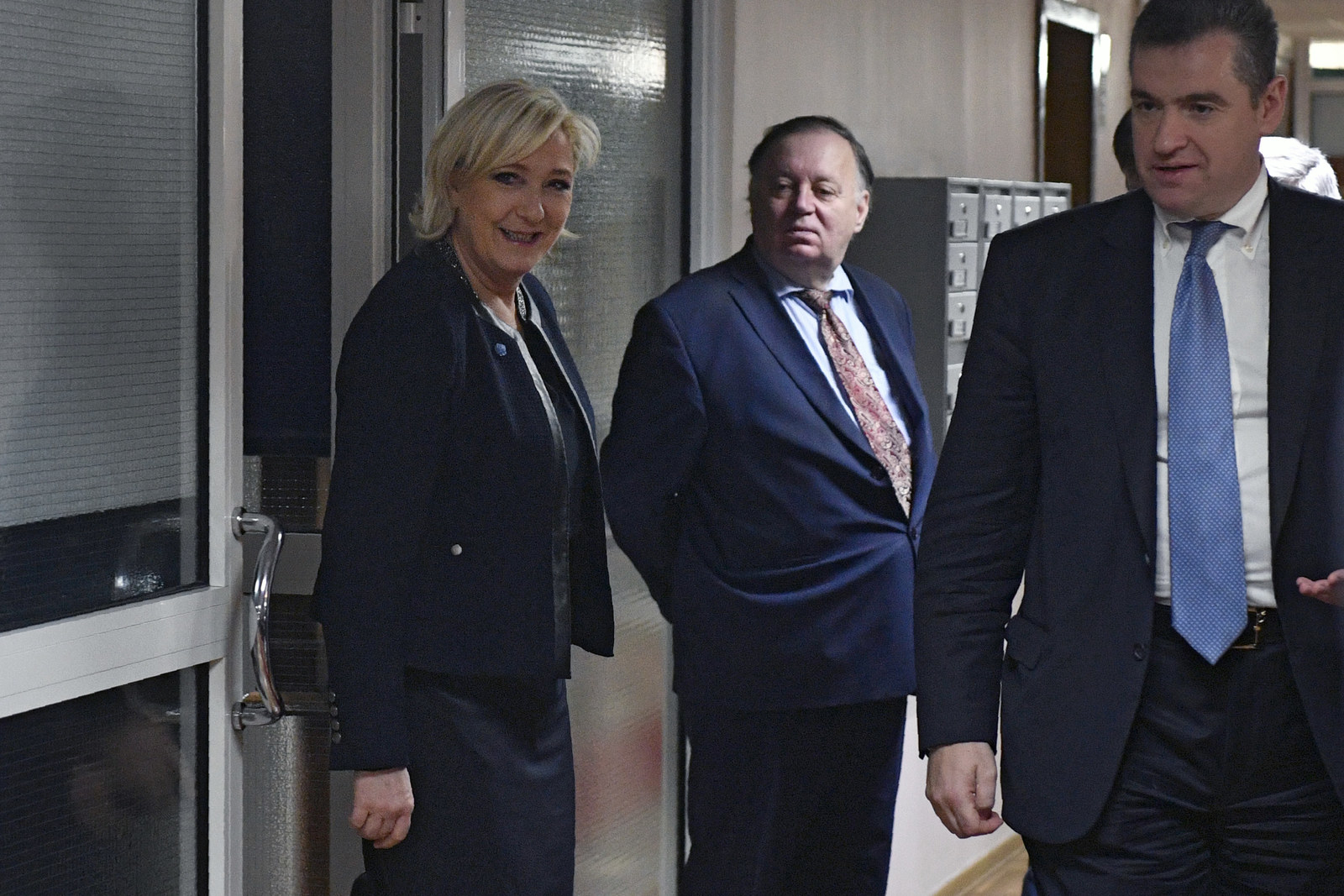 And then Le Pen seemed to disappear.
Oh there she is! The story in Moscow was that Le Pen hopped out to see an exhibit of French gothic art at the Kremlin and — voila! — there she ran into President Vladimir Putin.
The National Front has previously taken a loan from a Russian bank, but officials from the party and Putin's spokesman said this trip was not a cash-raising exercise.
In 2014, Le Pen's National Front received a $9.7 million loan from Russian bank FCRB, which had raised concerns over Moscow's potential influence on her and her party. But last year the bank went bust and since then, the Russian deposit agency has been trying legal ways to recover the bank's loans. But it's unclear if Russian officials have specifically discussed the repayment of loans given to National Front with Le Pen.
Putin's spokesperson also said the two leaders didn't discuss financing of the party.
Le Pen also managed to run into extremely anti-gay Russian Duma member Vitaly Milonov, who posted a selfie of the two of them to his Facebook page on Friday.
Le Pen currently trails centrist candidate Emmanuel Macron, whose supporters have accused Russian hackers of being responsible for attacks against their campaign websites.