This Is The Monumental Arch ISIS Blew Up In Palmyra
ISIS has been bombing parts of the ancient ruins using explosives ever since it took control of the site earlier this year.
This is "Arch of Triumph," one of the most famous monuments in the 2,000-year-old city of Palmyra, which local officials in Syria say was blown up by ISIS on Sunday.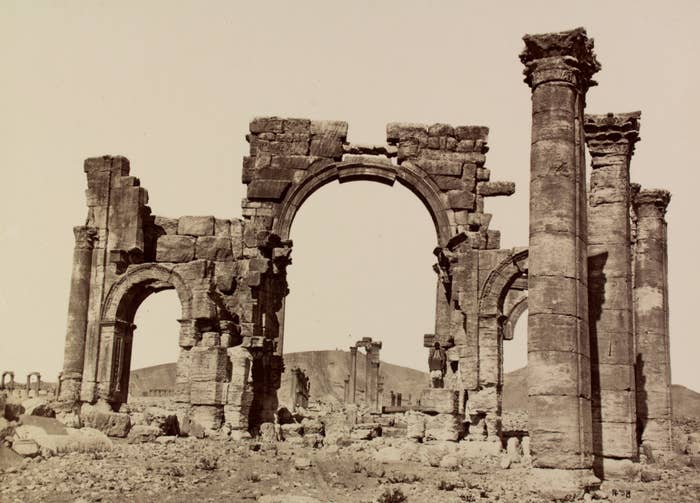 The monumental arch — one of the most treasured examples of Palmyrene art among several other temples, cemeteries, and statues — is part of a Unesco World Heritage site.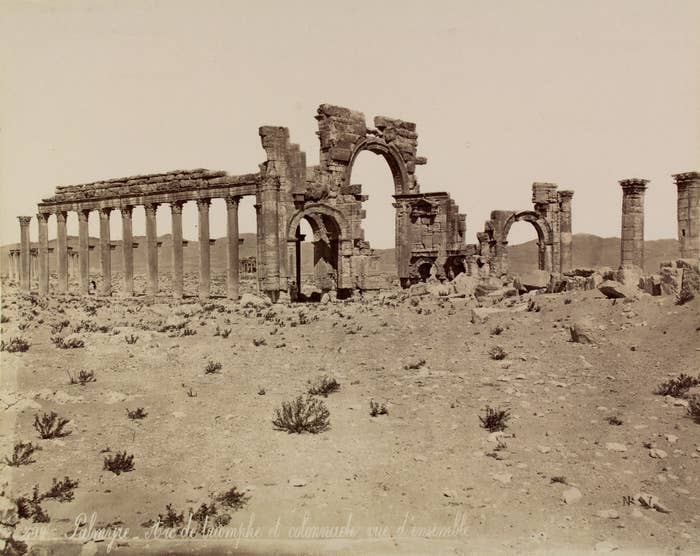 Palmyra, which was passed from one empire to another over the last two millennia, was captured by ISIS earlier this year and has since remained under its control. Ever since, the militant group has been bombing parts of the ruins using explosives and threatening to demolish what it describes as idolatrous statues as part of their efforts to destroy all evidence of pre-Islamic civilization in Syria.
In August, ISIS brutally killed a renowned Syrian antiquities expert and hung his body from ancient Roman columns.
In the late 1800s, Félix Bonfils, a French photographer traveled through the Middle East and arrived at Palmyra. The images here are from his book, Photographs of Palmyra, circa 1867–1876, now part of the collection at Smithsonian in Washington, D.C.
The arch connects the eastern and central sections of the colonnade, and used to be one of the most popular sites at Palmyra, which was once a stop in the Syrian desert for travelers and later became a bustling city under the Roman empire.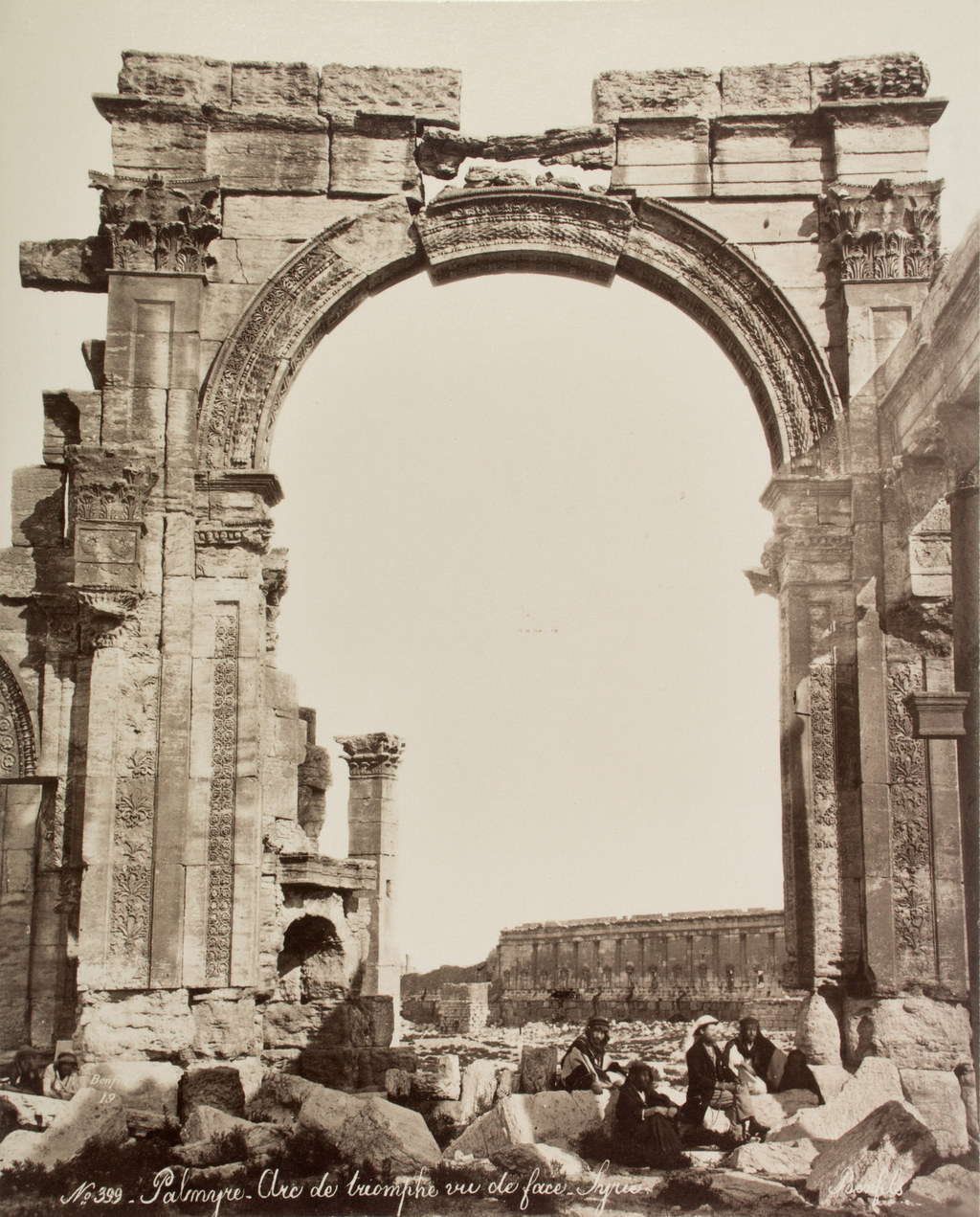 The monumental arch at Palmyra, also known as the Triumphal Arch of Septimius Severus, was built by the Roman emperor in the third century.
Anup Kaphle is a deputy world editor for BuzzFeed News and is based in London. His secure PGP fingerprint is AA69 A7F0 91A0 8CF9 F06A 8343 05EE 4615 8CD5 33D8.

Contact Anup Kaphle at anup.kaphle@buzzfeed.com.

Got a confidential tip? Submit it here.