On Monday, the New York Times published a story on the perilous journey taken by people who cross the Mediterranean to come to Greece, their first stop in what they hope will be a new beginning of their lives in Europe.
The story was accompanied by a gallery of photos, along with this image, which showed a man in tears, while holding on to his children after getting off a boat on the Greek island of Kos.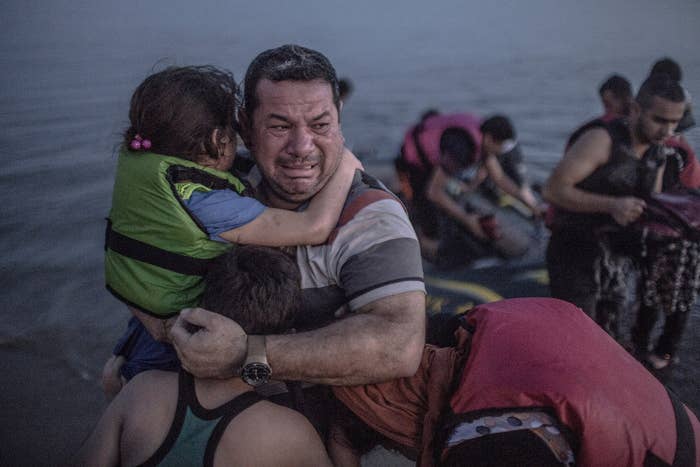 The original caption of the photograph read: "Laith Majid, a Syrian refugee from Deir Ezzor breaks out in tears of joy, holding his son and daughter, after they arrived safely in Kos. The group crossed over from the Turkish resort town of Bodrum and on the way their flimsy rubber boat, crammed with about 15 men, women and children, lost air."
The image was shared widely on social media, evoking emotional messages from readers from around the world.
The image was taken by Daniel Etter, a 34-year-old German photographer who was at the beach in Kos on assignment for the Times.
Etter said he went to one of the beaches in Kos at around 5 a.m. on Aug. 15. He had been going there for the past three mornings and noticed that flimsy rubber boats were arriving on the coast every day with people fleeing places such as Syria.
"This boat had 12 people in it," Etter said, "even though it was a small boat that could only fit about 3 to 4 people."
According to Etter, the boat had partly deflated and had water inside it by the time it arrived on the coast. The people inside it were all soaking wet. He was told that of the 12 people, 11 were Syrian refugees who were all related to each other.
The other one was a Pakistani.
The man pictured in the photo is Laith Majid, who was on the boat with his wife, three sons, and a daughter.
Etter said Majid didn't speak any English, but his wife told him she was an English teacher in Dier Ezzor, and she said they left Syria two weeks ago. "She told me it took them a long time to decide whether to leave their home or not," Etter said.
Majid paid $6,500 to get his family on the boat for the two-hour journey from Turkey to the beach in Kos. "They got a family discount," Etter added.
Etter said the family is now living on a gigantic ferry where the Greek government is housing people who fled Syria, and he hasn't been able to get in touch with them since.
Majid and his family want to go to Germany.
Nearly three weeks after arriving in the Greek island of Kos, Laith Majid and his family have made it to Germany, where they are currently staying in a camp housing refugees in Berlin.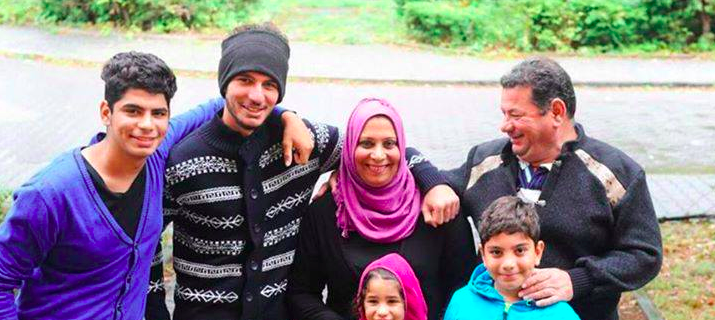 There was another twist to the story on Tuesday. The German newspaper Bild reported that the family was was not from Syria — but from Baghdad, in Iraq.
Speaking to BuzzFeed News in Berlin, Nada Adel, the wife of Laith Majid, said she had told the photographer they were Syrian because most of the other people in their boat were Syrian, and because the smugglers who arranged their trip urged them to do so. "They said if you get to Kos, you don't say you are from Iraq, you say you are from Syria, because otherwise they would send you back to Turkey," Adel said.
The family made the decision to flee Iraq after Shiite militias began to demand for money, and threatened members of the family with death, Adel said.
Additional reporting by Joshua Hersh.