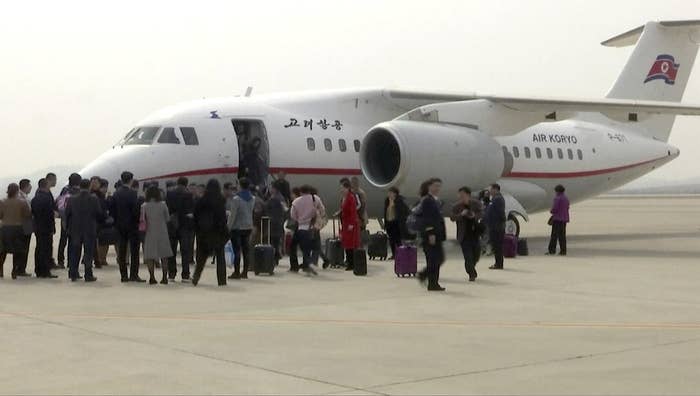 A number of travel agencies that organize tours to North Korea say they are reviewing whether to continue to take tourists from the United States into the country following the death of an American student.
Otto Warmbier, who went on a trip to North Korea in January 2016, was accused of stealing a poster at his hotel in Pyongyang, and following a short trial was sentenced to 15 years of prison and hard labor. Last week, 17 months later, he was released by North Korea in a state of coma and on Monday he died in a hospital in Ohio.
North Korean travel agencies, including Young Pioneer Tours, which organized the group tour Warmbier was a part of, have released statements expressing their sympathies. Hours after his family said that the 22-year-old had died, Young Pioneer Tours said that the risk for Americans visiting North Korea "has become too high" and that it would stop taking US citizens into the country.
The company said in a statement, "The way his detention was handled was appalling, and a tragedy like this must never be repeated. Despite constant requests, we were denied any opportunity to meet him or anyone in contact with him in Pyongyang, only receiving assurances that he was fine. There has still been almost no information disclosed about his period in detention. Considering these facts and this tragic outcome we will no longer be organizing tours for US citizens to North Korea."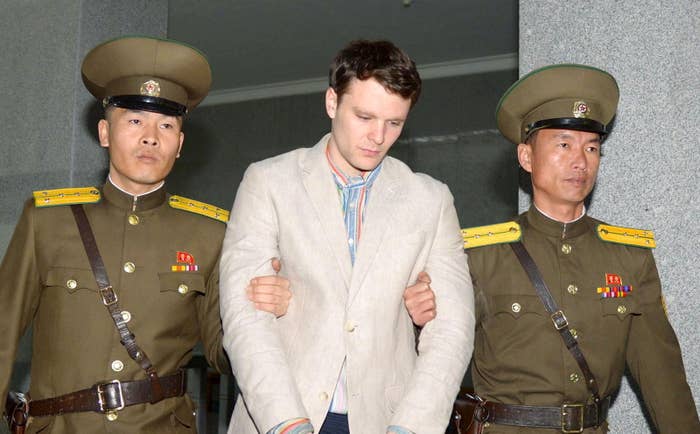 In the FAQ section of the company's website, Young Pioneer Tours promotes North Korea as "probably one of the safest places on Earth to visit provided you follow the laws as provided by our documentation and pre-tour briefings."
Other tour operators say they are still reviewing whether to continue taking Americans on organized tours to North Korea. Koryo Group, a Beijing-based company that is among the largest tour operators for Chinese and Western tourists, said it condemned the "distressing and horrifying" condition in which Warmbier was released by North Korea.

Koryo Group, which claims to be "world's leading travel specialist to DPRK," has taken more than 20,000 Westerners on tours of North Korea, according to the Financial Times. A representative for the company's office in Beijing refused to say if US tourists currently booked for North Korea trips have expressed concerns or canceled reservations following the news about Warmbier, but said it was also reviewing its policy on visitors from the US.
"We are discussing this matter frankly with our Korean travel partners, and the foreign organizations active in Pyongyang that we liaise with, and are currently reviewing the issue of US citizens traveling to North Korea," Koryo Tours posted in a statement online. "We continue to take all steps necessary to ensure those who travel with us are fully aware of the risks involved and have all the information they need."
Uri Tours, which has its headquarters in Kearny, New Jersey, and promotes the Pyongyang Marathon and ski trips to Masik Pass in North Korea, also said it was "reviewing its policies for DPRK travel for American citizens."

Lupine Travel, a UK-based tour company that "specializes in unique destinations," including Turkmenistan, the Democratic Republic of Congo, and Chernobyl, said its client base is mainly made up of Europeans and it takes very few Americans to North Korea. "At the moment we have not made a decision whether to continue to facilitate trips there for US citizens," Dylan Harris, the managing director for the company, told BuzzFeed News. "But we are reviewing it at the moment and will make a decision in the next few days."

Although a vast majority of visitors to North Korea are from neighboring China, North Korea has been trying to lure more international visitors in recent years.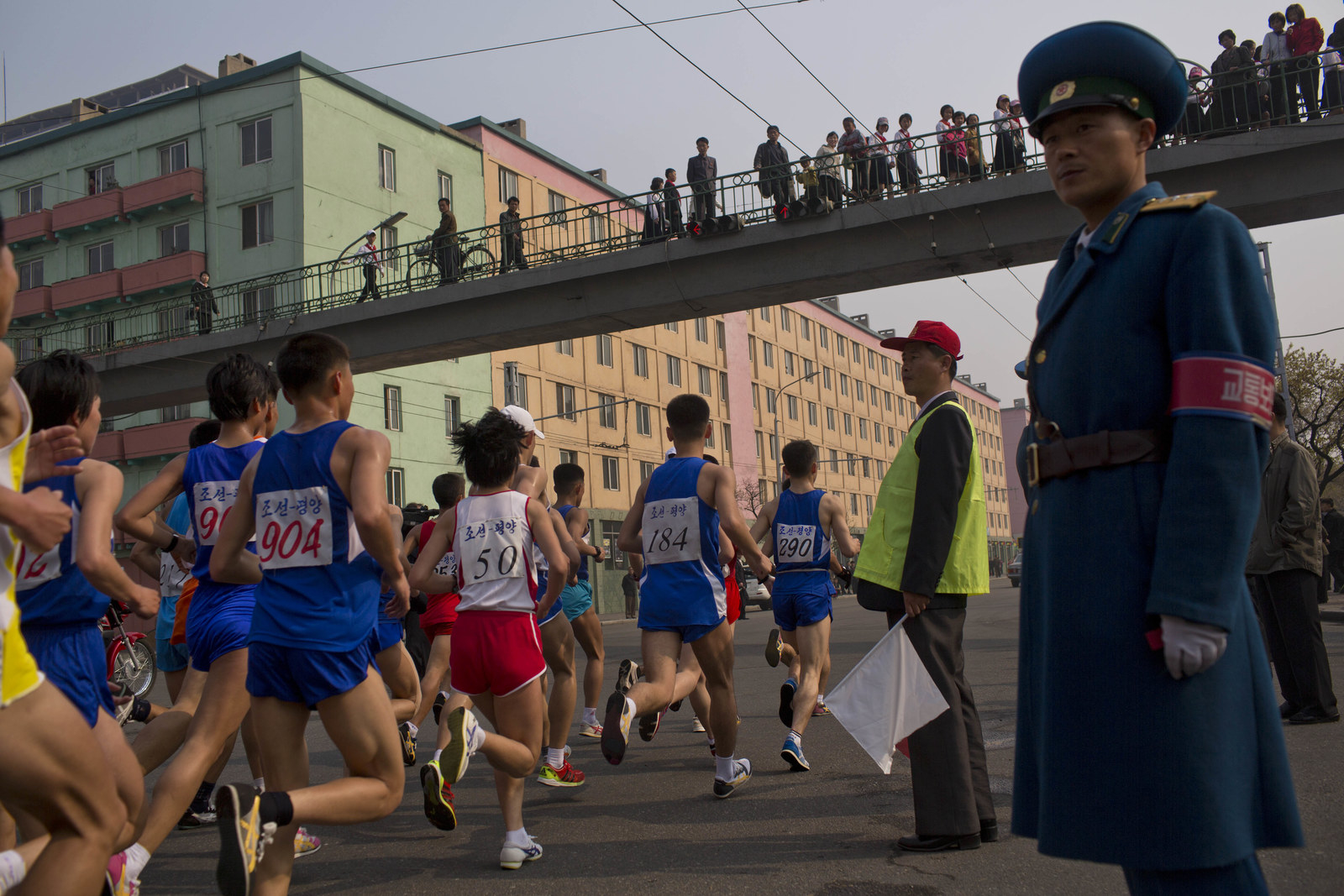 Last month, two US congressmen introduced a bill that would ban American tourists from visiting North Korea, in part aimed at cutting off the regime's source of foreign currency and preventing the government from holding US citizens as bargaining chips.
"Tourist travel to North Korea does nothing but provide funds to a tyrannical regime— that will in turn be used to develop weapons to threaten the United States and our allies, as I saw firsthand on a rare visit to Pyongyang," Rep. Joe Wilson, a congressman from South Carolina, said in a statement about the bill. "Worse, the regime has routinely imprisoned innocent foreign civilians and used them as bargaining chips to gain credibility with the West. We should not enable them any longer — which is why it is critical to carefully regulate travel to North Korea."
Rep. Adam Schiff, who cosponsored the bill, said that the ongoing tensions with the North Korean government meant the danger that Americans could be detained for political reasons was greater than ever. "Given North Korea's continuing destabilizing behavior and their demonstrated willingness to use American visitors as bargaining chips to extract high-level meetings or concessions, it is appropriate for the United States to take steps to control travel to a nation that poses a real and present danger to American interests," he said.

The bill, which is called the North Korea Travel Control Act, would require licenses for any US citizen to travel to the country, and it would ban issuing licenses for all US tourists.
Although Americans are allowed to visit North Korea, the US State Department continually warns its citizens that traveling there comes with serious risk of arrest and long-term detention.