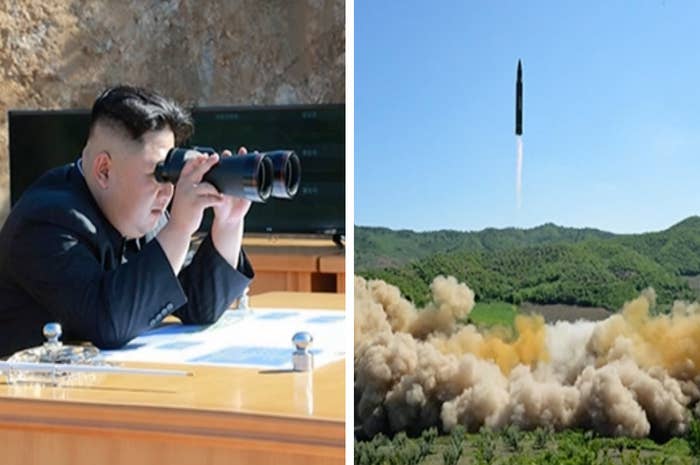 North Korea announced on Tuesday that it had tested its first intercontinental ballistic missile — potentially its most powerful weapon yet, and one possibly capable of reaching the United States.
The announcement came hours after US and South Korean defense officials said North Korea had launched a missile from the country's North Phyongan province that reached an altitude of 2,500 kilometers (1,500 miles) and was tracked for 37 minutes before it fell in the Sea of Japan.
"Respected Supreme Leader Kim Jong Un signed the order to carry out the test-fire of inter-continental ballistic rocket Hwasong-14 on July 3," a statement from the Korean Central News Agency said.

US Secretary of State Rex Tillerson confirmed North Korea's launch of the intercontinental ballistic missile in a statement Tuesday evening, saying the US "strongly condemns" the test and calling on other nations to follow suit.
He called the missile a "new escalation of the threat to the United States, our allies and partners, the region, and the world."

"Global action is required to stop a global threat," Tillerson wrote. "Any country that hosts North Korean guest workers, provides any economic or military benefits, or fails to fully implement UN Security Council resolutions is aiding and abetting a dangerous regime."

The US Army, alongside the South Korean military, initiated a counter-response in the region on Wednesday local time, the Army said in a statement.

The exercise involved firing a South Korean-developed Hyunmoo missile into the South's territorial waters, "countering North Korea's destabilizing and unlawful actions."
"The [Republic of Korea]-US Alliance remains committed to peace and prosperity on the Korean Peninsula and throughout the Asia-Pacific," the Army said.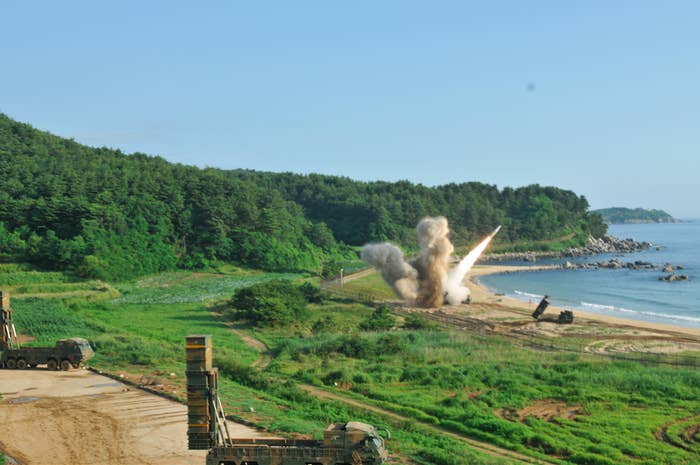 An announcement on North Korea state TV was reported to claim that North Korea was now "a fully-fledged nuclear power," and that its missile was "capable of hitting any part of the world."
The announcer also claimed the country's missile had reached a height of 2,802 kilometers (1,731 miles) and flew 933 kilometers for 39 minutes.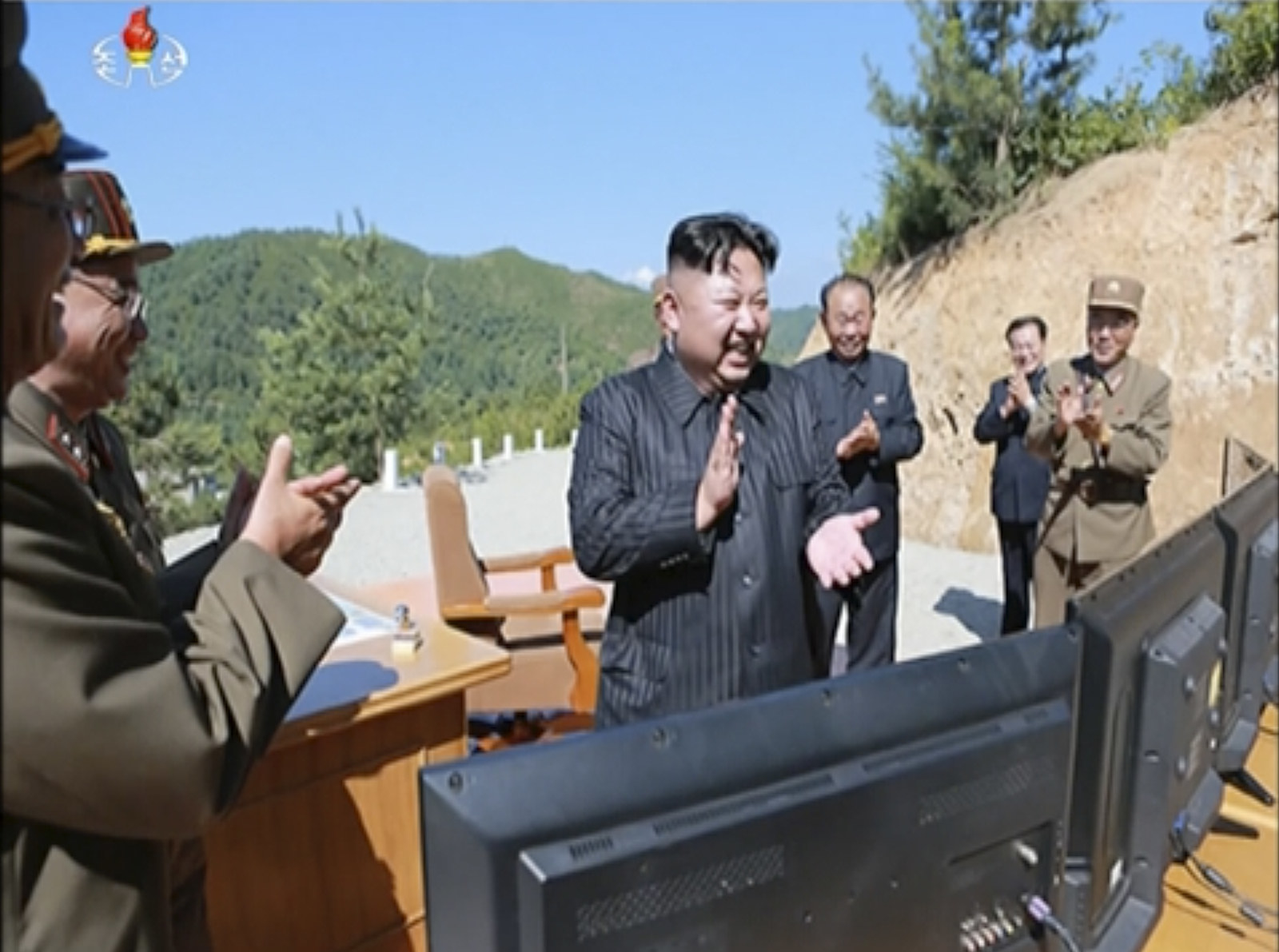 North Korea's test came after a series of missile tests earlier this year, as the US looks to check the country's ability to build a nuclear-tipped missile that could reach North America.

As news of the test emerged, US President Donald Trump took to Twitter to criticize Kim Jong Un and appeared to ask China to put pressure on him. However, he has not made clear how his administration will encourage Beijing to do this.

North Korea's missile test came days after South Korea's president met with Trump in Washington, and just days before of the Group of 20 meeting in Hamburg, where the US president will meet with other world leaders, including China's Xi Jinping.

Japan's Prime Minister Shinzo Abe said that his country would "unite strongly" with the US and South Korea to pressure Pyongyang. The country's Chief Cabinet Secretary Yoshihide Suga, speaking to reporters earlier, said, "North Korea's repeated provocations like this are absolutely unacceptable."
Speaking at a regular news briefing on Tuesday, a spokesman for China's Foreign Ministry called for calm and restraint, repeating a line the country's diplomats often use in response to North Korean missile tests.

A top Chinese policy expert on North Korea said, however, that Trump's hopes for a "heavy move" by China might be misplaced.

"At its heart, the North Korean nuclear issue is a problem to be resolved between North Korea and the US. North Korea is reacting to the US," Lu Chao, director of the Border Study Institute at the Liaoning Academy of Social Sciences, a government think tank in northern China, told BuzzFeed News.

"China will strongly condemn this test and enforce any measures taken by the UN Security Council — but the US should not try to push its responsibility onto China," Lu said.

Critics have long held that China has failed to adequately enforce international sanctions on North Korea, turning a blind eye to illicit trade in everything from dual use materials to luxury handbags and cars.
China strongly denies the charge, though it has in the past worked to weaken UN sanctions on Pyongyang.