Officials Continue To Search For Body Of American Woman Who Was Beaten To Death In Nepal
Police said a Nepali man admitted he killed Dahlia Yehia, 25, for her money and iPhone. The American had traveled to Nepal to help with the post-earthquake rebuilding efforts.
Dahlia Yehia, an American woman who was reported missing after traveling to Nepal to help with the post-earthquake rebuilding efforts, was beaten and murdered, according to Nepali law enforcement officials.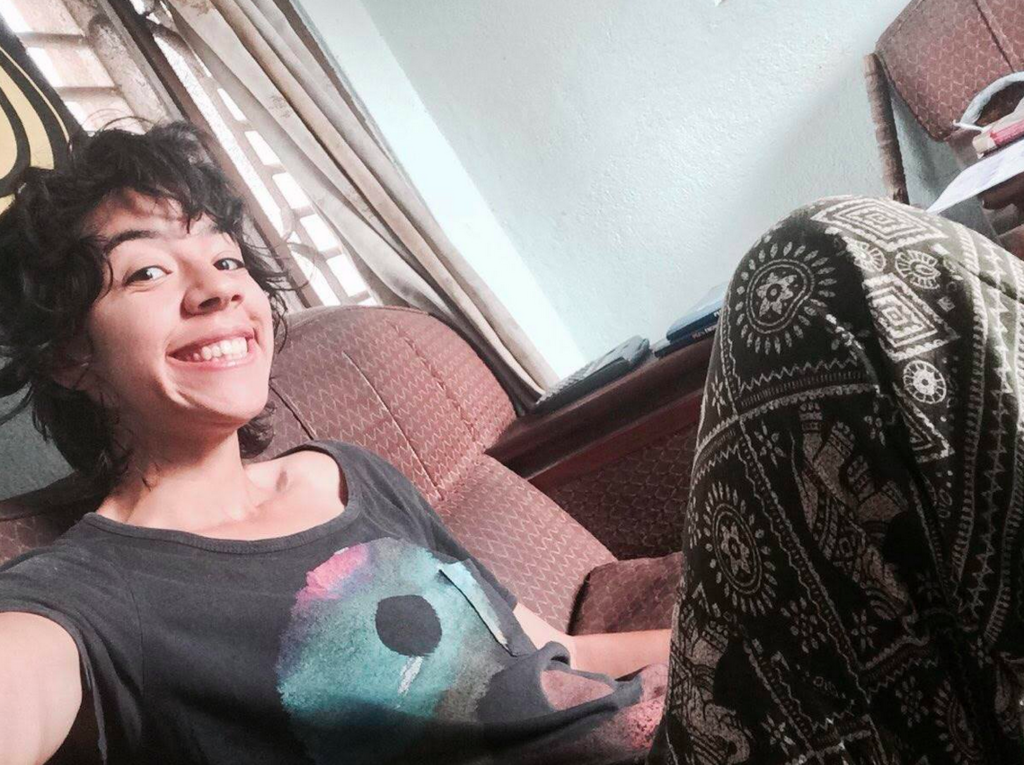 Yehia traveled to Nepal on July 31, according to Nepali daily the Kathmandu Post, and arrived in Pokhara, a popular tourist city about 125 miles from the capital, Kathmandu, on the morning of Aug. 5. She was last in contact with her family on Aug. 6 via the WhatsApp messaging service.
On Monday, Nepali police said they arrested Narayan Prasad Paudel from Dhital — a small village located on a popular trekking route — who admitted to beating Yehia with a hammer and a stick, killing her and then putting her body in a jute sack and throwing her into the Seti River. Police also said that based on interrogation, they believe the incident took place on Aug. 7.
"He said he saw her withdraw money from the ATM machine that afternoon and he had seen her iPhone," said Govinda Prasad Adhikari, deputy superintendent of police in charge of the investigation, in a phone interview with BuzzFeed News. "He admitted he killed her because of that."
Paudel, who worked as a teacher while attending a college and working on his thesis, had come in contact with Yehia nearly six months ago through the social networking website couchsurfing.com, and he had invited her to stay at his place when he traveled to Nepal. "We were able to find him after tracking the phone number and email conversations between the two," Adhikari said.
After admitting to the crime, officials said Paudel jumped out of the window when they removed his handcuffs so he could eat during the interrogation. He is currently under treatment for injuries at a local hospital.
Police told BuzzFeed News that search teams have been trying to find Yehia's body in "every corner of the river." The Seti is a popular river in Pokhara that runs deep within the city, and finding the body Paudel has admitted to throwing into it nearly a month ago could pose challenges.
Adhikari, the officer overseeing the investigation, said that unless they can find the body, Paudel cannot be charged with murder. But the police have recovered a pillow with bloodstains on it near his home that they hope can be used for DNA testing to confirm that it was Yehia's.
"Until we find the body, we can charge him with disappearing a person and continue our investigation," he said.
Nepal, which was hit by a devastating earthquake on April 25, has been gradually rebuilding and in that process, has seen hundreds of volunteers from around the world come to the country. Yehia, who was among them, had traveled to a remote village in Gorkha to volunteer the day after she arrived in Kathmandu.
Since the news about Yehia's death, there has been an outpouring of grief and mourning. A local school in Austin, Texas, where Yehia taught art last year, said it was planning to create a memorial for her.
"For those who haven't had the joy of spending time with Dahlia, know that she is a giver, lover, and humanitarian," a Facebook post read, "who devoted her life to others less fortunate both domestic and abroad."
Anup Kaphle is a deputy world editor for BuzzFeed News and is based in London. His secure PGP fingerprint is AA69 A7F0 91A0 8CF9 F06A 8343 05EE 4615 8CD5 33D8.

Contact Anup Kaphle at anup.kaphle@buzzfeed.com.

Got a confidential tip? Submit it here.