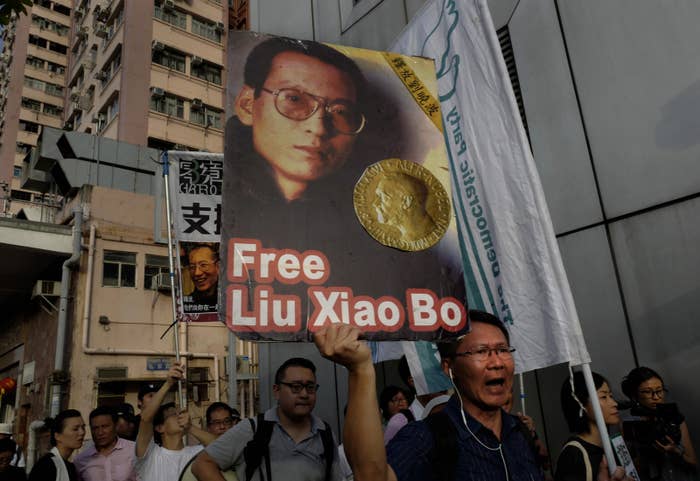 Germany has expressed anger after videos of foreign doctors visiting Chinese human rights activist Liu Xiaobo, who has been receiving treatment for cancer, were published online on Tuesday.
The recordings, which show two Western doctors standing next to ailing Liu, were made against the wishes of the German side, a statement published by the German Embassy in Beijing said.
Liu, China's only Nobel Peace Prize laureate and the country's best-known pro-democracy campaigner, who has been imprisoned since 2008, was moved to a hospital last month after being diagnosed with terminal liver cancer. Since then, the international community has been urging China to allow Liu to travel abroad for his treatment.

On Saturday, the US Embassy in Beijing confirmed that the China Medical University hospital in the northeastern city of Shenyang, where Liu is being treated, had invited two Western medical experts — Dr. Markus Büchler from Germany and Dr. Joseph M. Herman from the US — to China for consultations.
In the first video, the Western doctors speak to a room full of Chinese doctors and hospital staff. One of the doctors is seen speaking to the activist's wife.
"It is very, very good that the doctors from China are asking us to come and to help, so they are very committed to the treatment of your man, your husband," the doctor tells Liu Xia in the video.
The second clip, which was published by Global Times, a Chinese state-run tabloid, shows the doctors around a table in a meeting room — and appears to have been edited to show the Western doctors praising the quality of treatment the Chinese were providing Liu Xiaobo.
"Is there any treatment that you can do and we cannot?" a Chinese doctor asks in the video.
"I don't think we can do better than you in Germany maybe," Büchler, the German doctor, responds. "I don't think we can do better medically than you do. You do very well."
In its statement, the German Embassy said the unauthorized recordings were being leaked selectively to certain Chinese state media outlets. "It seems that security organs are steering the process, not medical experts," the statement said.

Chinese authorities have repeatedly rejected requests from Liu and his family to allow him to travel overseas for treatment with his wife, who has been under house arrest in Beijing since 2010. A joint statement released by the German and US doctors said that the activist can be "safely transported with appropriate medical evacuation care and support."
However, the medical evacuation would have to take place as quickly as possible, the doctors said.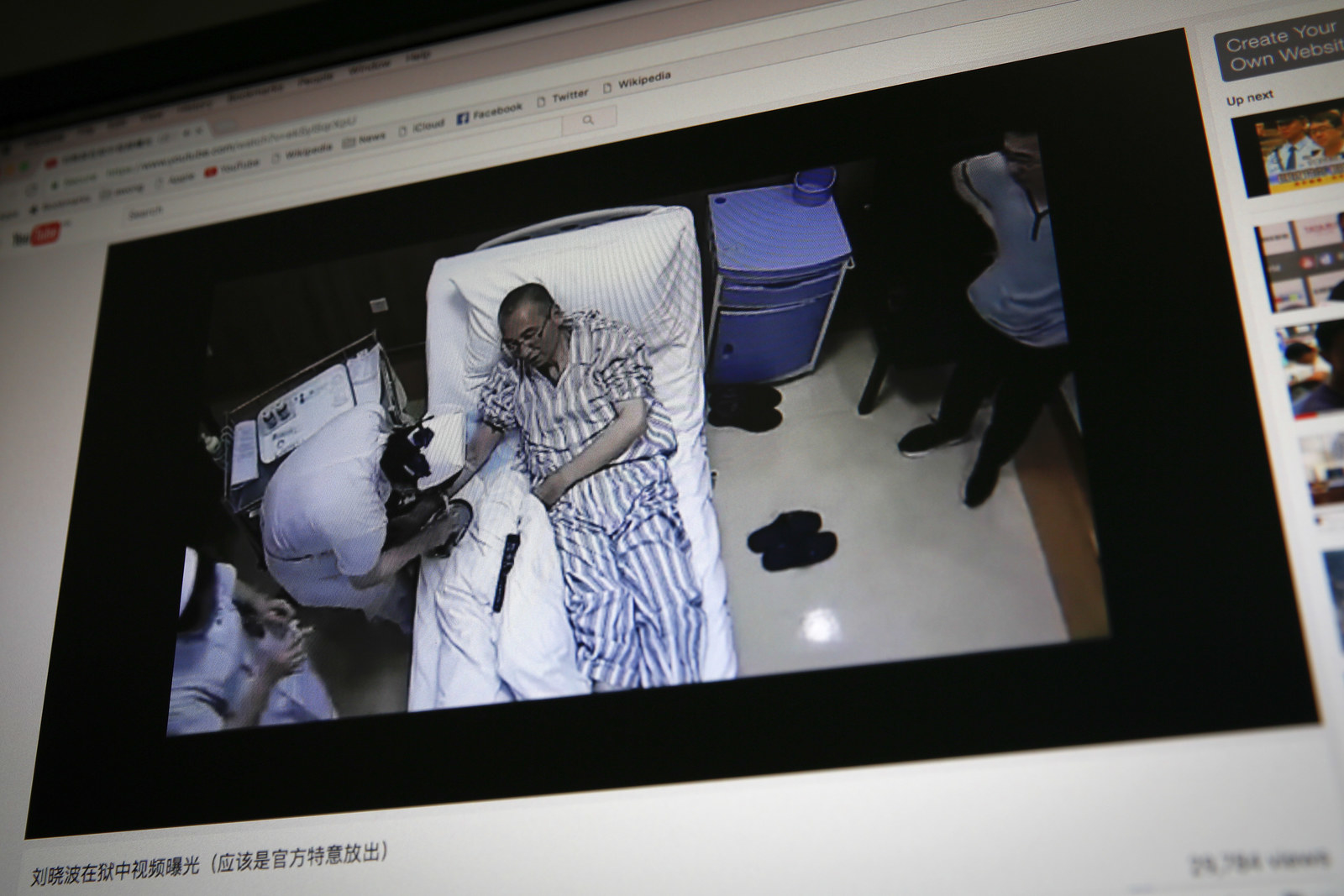 Germany's foreign ministry said on Monday that despite the critical state of Liu's health, the doctors have declared him fit for travel, so he can receive treatment abroad. During their visit, the doctors handed over Liu's request for leave for further treatment in Germany or the United States.

Germany said news about Liu's deteriorating condition "is very depressing" and it is ready to receive the Chinese activist for treatment.

"Liu Xiaobo's tragic case is of great concern for the chancellor, and she hopes China will display sign of humanity for Liu Xiaobo and his family," Steffen Seibert, the spokesperson for Angela Merkel, said on Monday.

Liu was sentenced to 11 years in prison on subversion charges for calling for greater democratization of China. He is best known for his advocacy during the Tiananmen Square protests in 1989. In 2010, he was awarded the Nobel Peace Prize, but the government didn't allow him to travel to collect his award. He was represented at the ceremony by an empty chair.