The Chinese government has launched a mass crackdown on lawyers and activists, arresting around 100 people since July 9. At least 25 are still believed to be missing or in detention, according to Amnesty International.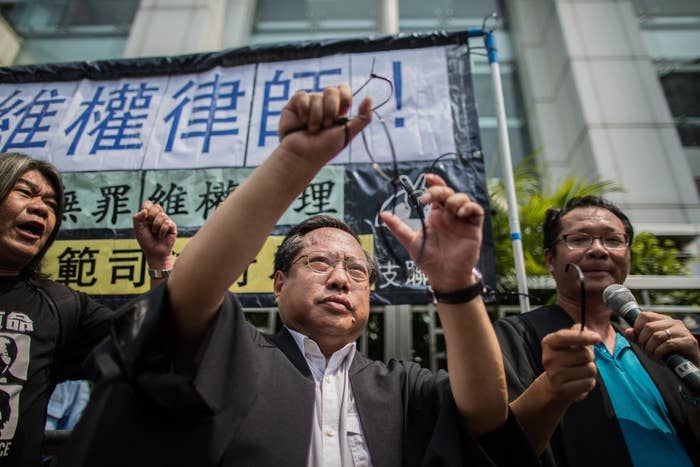 Many of the lawyers who were detained had called on the government to release a human rights lawyer named Wang Yu, who is believed to be in government custody since disappearing from her home last week, the Wall Street Journal reported.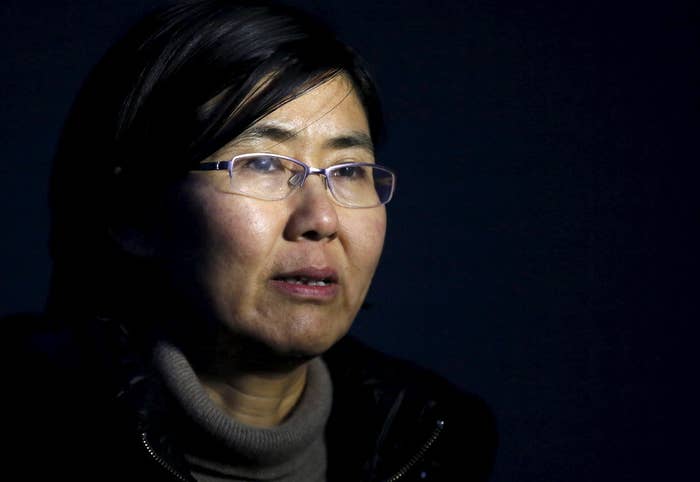 China's state media last month accused Wang of "blabbering about the rule of law and human rights." State media says those arrested since had sought "to win fame and profit and to create social chaos," the New York Times reported.
The government's mouthpiece, People's Daily, summed up the allegations against the lawyers in one sentence on Weibo. "Diehard lawyers like to post on Weibo. Look at their Weibo, you know what they've done. If you know law, it's easier to make judgement."
This graphic, by a local newspaper, detailed how the "Rights Defense Circle" was organized: "core organizer level," "planner level," "follower level" and "others." At the bottom right corner, the "fist" is crushing the "Rights Defense Circle."
One user called the crackdown a "new Cultural Revolution," referring to the brutal campaign launched by Mao Zedong to "purge" what were considered anti-revolutionary elements from society.
The state-run Global Times also went after the lawyers: "The extremists among the diehard lawyers have huge problems in their minds. They don't agree with the fundamental political system of China."
But some Chinese commenters pushed back — and bemoaned the lack of democracy and rule of law in China.
One outlet — Caixin Media, a reputable outlet established by well-known Chinese journalist Hu Shuli — posted that three legal experts from top Chinese law schools, all aged over 85, spoke up to defend the lawyers.
"Even before the court's final judgement, the rights lawyers are already defined as a 'serious criminal gang stirring up trouble,'" one commenter said. "It doesn't comply with the spirit of the law, and the government shouldn't have such power."
But it's more than easy to find voices supporting the mainstream tone, too. On popular news portal NetEase, many top comments are like, "so here they are the evil backstage manipulators," or, "support Ministry of Public Security, crack them down."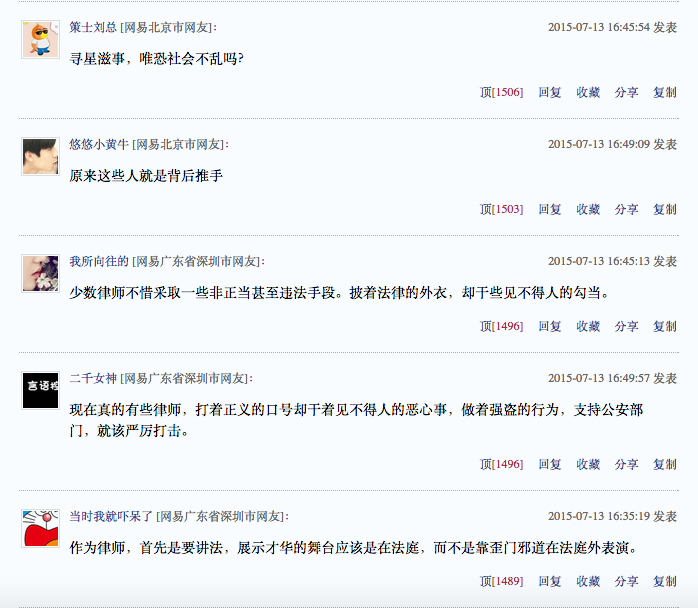 Discussion flourished on Weibo, but some services were shut down.
These are some of the lawyers who have been detained, including Wang Yu, Sui Muqinq, Liu Shihui, Liu Xiaoyuan, Wang Quanzhang, Zhou Shifeng, Li Heping, and Liu Sixin.
Protests have sprung up around the world. Here protesters gather in front of the Chinese consulate in Los Angeles on Saturday afternoon, holding banners calling on President Barack Obama to cancel President Xi Jinping visit in September.
This banned held by a protester in LA quoted Thomas Jefferson: "When injustice becomes law, resistance becomes duty."