A Year In The Life Of An American Reporter Locked In An Iranian Prison
Washington Post reporter Jason Rezaian was arrested at his home in Tehran on July 22 last year, and has been held at Evin prison ever since.
This is Jason Rezaian (pronounced rezz-EYE-ahn), a 39-year-old Iranian-American journalist from California, who has been working as the Iran correspondent for The Washington Post since 2012.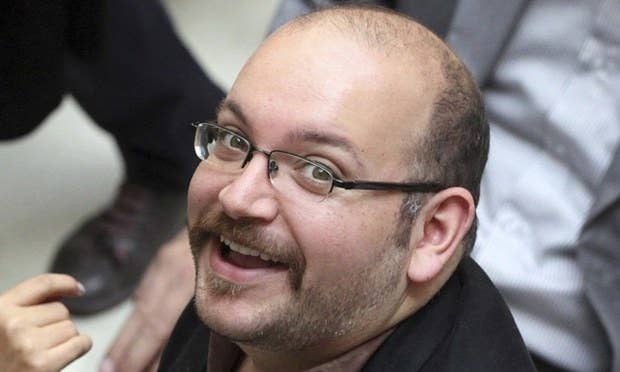 On July 22, 2014, Rezaian and his wife Yeganeh Salehi, an Iranian citizen who worked for The National, an English-language newspaper based in Abu Dhabi, were arrested during a raid of their home by Iranian security forces.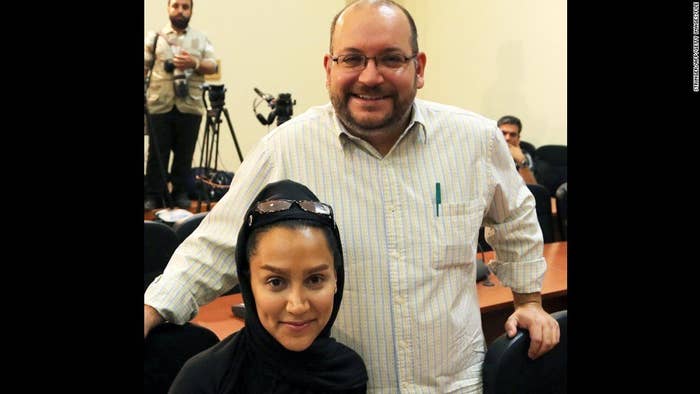 Rezaian is being held in Tehran's Evin prison, which is notorious for housing political prisoners and treating them brutally.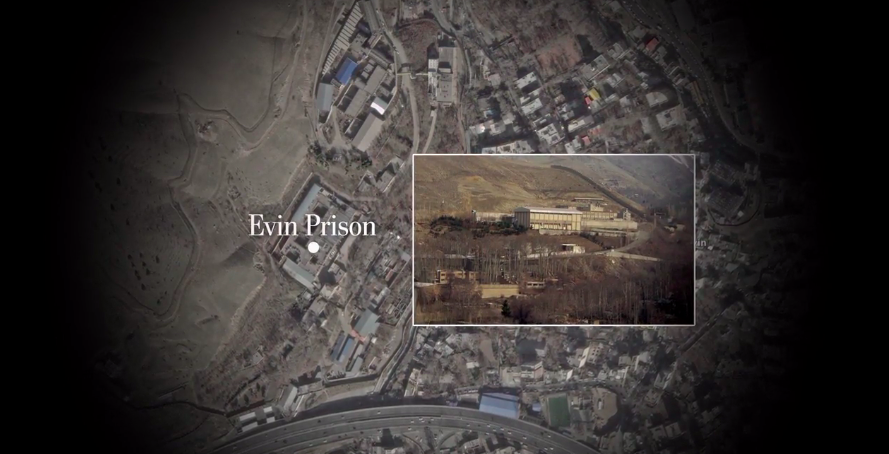 For nine months, Iranian authorities failed to specify why Rezaian was detained or the charges against him. He wasn't allowed to see a lawyer for months — until April this year, when the authorities allowed Rezaian's lawyer to visit him at the Revolutionary Court. There, he was charged him with four serious crimes, including espionage, which carry a maximum of 20 years in prison. The Washington Post, the U.S. government and Rezaian's family have all said that he is not guilty of any of the charges.
Rezaian had the third session of his trial just days before the historic international accord signed by world powers and Iran over the country's nuclear program on July 14.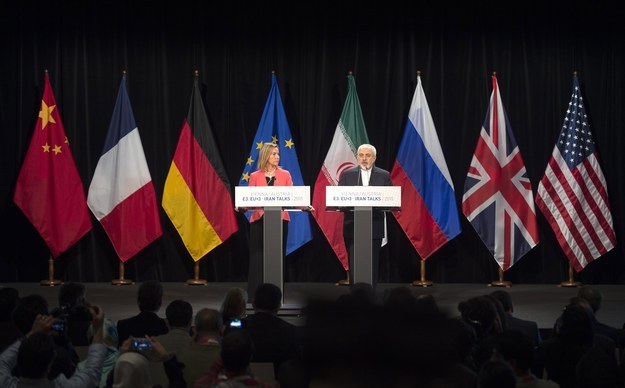 All hearings have been closed to the public and his family members. Rezaian's lawyer is not allowed to discuss the details of the court hearing.
The Revolutionary Court has not set a date for a possible next hearing. But Rezaian's lawyer said on Tuesday that the court has informed her the next session will "almost certainly" be the last one before it reaches a verdict.
In a video produced in April, Rezaian's brother Ali talks about how his brother took a journey from San Francisco to their father's native Iran and how his detention in prison is making his medical conditions worse. Rezaian has chronic eye infection.
With both U.S. and Iranian citizenship, Jason wanted to walk in his ancestors' footsteps and dispel myths each country has about each other ... He has been detained longer than any other foreign journalist in Iran to date. We are fighting to save his life, and we need your help to do so.
The petition was started by a group that calls itself "Supporters of Jason Rezaian and a free press" and promoted by The Washington Post as well as organizations like The National Press Club and the Committee to Protect Journalists.
Journalists around the world have been calling attention to his detention, and asking the Iranian government to free him.
Anthony Bourdain, the host of "Parts Unknown," recalled meeting Rezaian and his wife in Tehran.
Many, including the Post's editorial board, have insisted that Rezaian has been used as a pawn by Iranian hardliners during the nuclear negotiations. As the historic deal was signed, the calls for Rezaian's release have grown.
The government of President Hassan Rouhani resumed nuclear talks with world powers after his election in 2013. He represents a more moderate faction, which often finds itself challenging the hardliners loyal to Ayatollah Khamenei and members of Iran's security apparatus. Accusations of espionage against Rezaian first came from a hardline member of parliament, who accused the Post reporter and his wife of "masquerading as journalists" and working with someone in Rouhani's office.
Marty Baron, the executive editor of The Washington Post, said in an interview with CNN that the newspaper has tried every channel available to the organization and wants the government to work harder to secure Rezaian's release.
At the annual White House Correspondents' Dinner in April, President Obama said that the United States will not rest until Rezaian was freed.
On Wednesday, the Post appealed to the United Nations to help secure Rezaian's release, seeking "urgent action" by the U.N. Human Rights Council to declare Iran's treatment of Rezaian in violation of the country's international treaty obligations.
The 40-page U.N. petition also reveals, for the first time since Rezaian's arrest, how Iranian security forces abruptly broke down the door of his home and seized computers, notes, passports, books and other personal effects.
Wednesday marks exactly one year since the detention of Jason Rezaian, who has become the longest of any Western correspondent held by the Iranian government.
Anup Kaphle is a deputy world editor for BuzzFeed News and is based in London. His secure PGP fingerprint is AA69 A7F0 91A0 8CF9 F06A 8343 05EE 4615 8CD5 33D8.

Contact Anup Kaphle at anup.kaphle@buzzfeed.com.

Got a confidential tip? Submit it here.