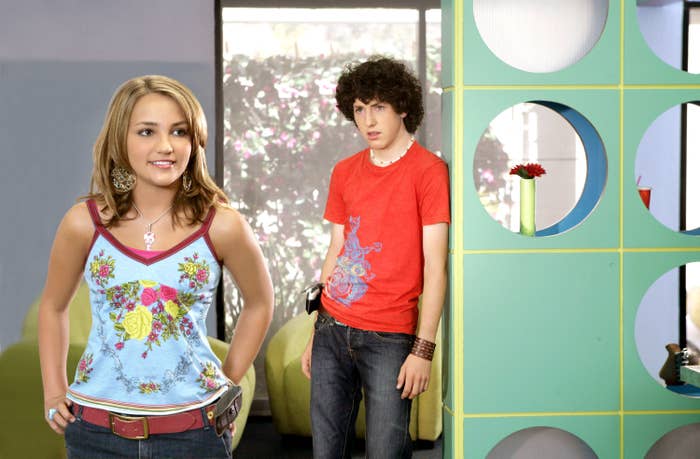 Are you ready to go back to the Pacific Coast Academy?
Zoey 101 star Jamie Lynn Spears announced on Instagram a reboot of the Nickelodeon series, titled Zoey 102, is coming to Paramount+.
"IT'S OFFICIAL! 🎬 Are you ready…. @paramountplus @nickelodeon," Spears wrote in her Instagram caption on Thursday, teasing the show's iconic theme song, which she sang.
The film was written by Monica Sherer and Madeline Whitby, according to the script shown in the Instagram post. Variety reported on Thursday that production has begun on the movie, and it is expected to be released later this year.
The Instagram post shows a photo featuring the names of some of the original characters, including Chase (Sean Flynn), Logan (Matthew Underwood), Michael (Christopher Massey), Quinn (Erin Sanders), and Stacey (Abby Wilde).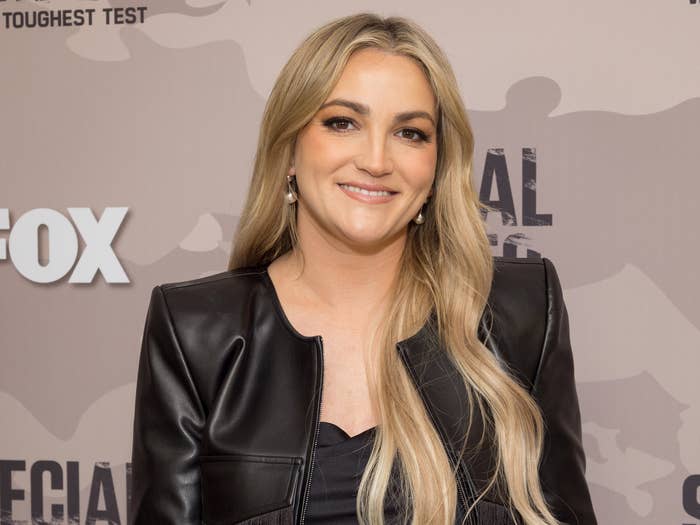 "It's so incredible to be back with the gang again," Underwood commented on the post.
"Let's gooooooooo," Massey commented.
Zoey 101 ran for four seasons from 2005 to 2008, focusing on a group of students at a fictional boarding school in Southern California. The series reportedly ended after Spears became pregnant with her now 14-year-old daughter, which she has denied.
Spears told Nylon in 2020 that her pregnancy was not the reason for the show's end.
"In today's world, immediately I'd have my social media to post something, and it'd be cleared up," Spears said. "But even today, people still have their thoughts about it. I didn't become pregnant until probably six months after we wrapped or something like that, but some of the episodes had not aired yet."
In 2015, a YouTube video called "What Did Zoey Say?" from show creator Dan Schneider featured Flynn and Massey reprising their roles as best friends Chase and Michael. In the video, Chase cancels his engagement after reading a time capsule message Zoey wrote about him in an episode of the original series.
Character names notably missing from Spears's announcement include Lola (Victorious star Victoria Justice) and Zoey's brother Dustin (Paul Butcher).
Austin Butler, who played Zoey's Season 4 love interest James, was also not included in the series announcement. Butler won a Golden Globe on Tuesday for his performance in Elvis.
Also missing is Nicole, played by Alexa Nikolas, who had recently shared that she did not feel safe around Schneider and alleged there were unsafe working conditions at Nickelodeon.
Nikolas publicly protested against Nickelodeon's treatment of child actors, holding a sign reading "Nickelodeon didn't protect me." In August, iCarly star Jennette McCurdy published her memoir I'm Glad My Mom Died, in which she referred to someone at Nickelodeon as "The Creator" who gave her alcohol when she was underage and a massage without her consent.

Schneider created both Zoey 101 and iCarly, along with other sitcoms like Victorious and Drake & Josh.
Nikolas also feuded with Spears after the release of Spears's memoir, Things I Should Have Said. Nikolas and Spears have given differing accounts of their time together on the Zoey 101 set, with Nikolas saying she often felt excluded while Spears accused her of spreading false rumors.
Britney Spears also publicly accused her sister Jamie Lynn of lying about Nikolas.
"The nerve of you to sell a book now and talk shit but your fucking lying just like you lied about Alexa Nikolas," Britney wrote.
An iCarly reboot premiered on Paramount+ in 2021 and will air its third season this year. Miranda Cosgrove returned as the titular character alongside Nathan Kress and Jerry Trainor. Jennette McCurdy declined to join.