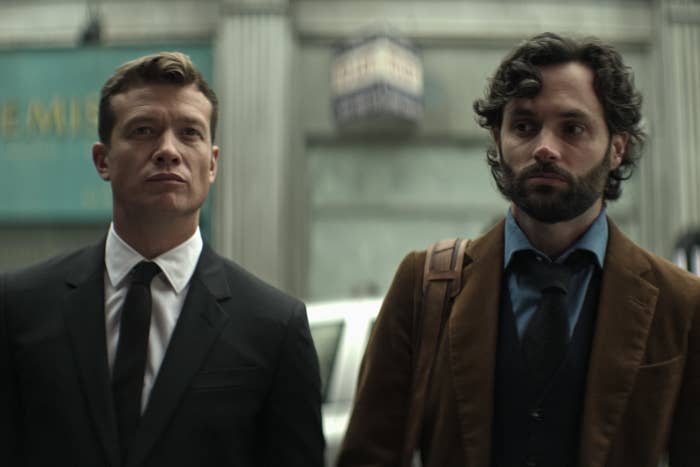 Turns out Rhys Montrose wasn't the "Eat the Rich" killer stalking Joe. Part 2 of You Season 4 dropped on Thursday, and the season's biggest mystery was quickly revealed: Rhys Montrose (Ed Speleers) hadn't actually provoked Joe (Penn Badgley) into murdering London's elites. Joe had done it all himself — though he'd hallucinated much of it.
At the end of a thrilling whodunit season, Joe slowly falls for his latest infatuation, Kate Galvin (Charlotte Ritchie), all while trying to become a better person. In Part 2, though, he already lost much of the yearning to be good, trapping Marienne (Tati Gabrielle) in a cage the entire season, and killing Malcolm (Stephen Hagan), Simon (Aidan Cheng), Gemma (Eve Austin), Kate's father and, of course, the actual Rhys.
By the end of it all, Marienne escapes after faking her death with the help of Nadia (Amy-Leigh Hickman), and Kate falls for Joe after forgiving him for murdering her father.
But what's most scary is Joe finally accepts himself for the endearing hearthrob monster he is.
"He's a little bit different in that he doesn't maybe have the same level of almost guilt and justification going on, just honesty and acceptance of doing what he needs to do," You showrunner Sera Gamble told BuzzFeed News. "The thing that's scary about Joe isn't that he's some dead-eyed, emotionless murderer because he's not."
Below, Gamble explains which character we should be rooting for after that chaotic season finale (it's not Joe, of course), how a few early season characters unexpectedly returned in Part 2, and why Taylor Swift's song "Anti-Hero" made an unexpected appearance.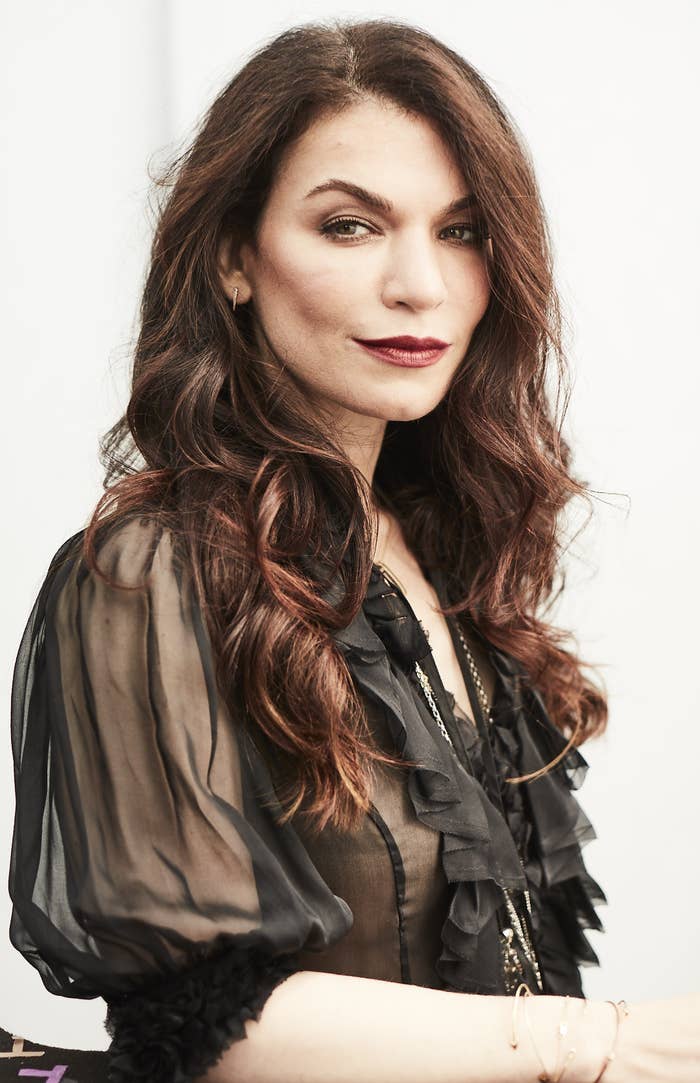 This interview has been edited and condensed for length and clarity.
You is routinely reinventing itself, including setting Season 4 in London with a new whodunit aspect. How do you feel about changing the show constantly, while keeping at its core the story of Joe losing his sanity?
The trajectory of a man becoming more and more unhinged is the common denominator, but it's certainly a challenge. It's kind of the opposite of the sort of TV that can just go on forever, but I enjoy the reinvention a lot. It's really fun to have a new story to research at the beginning of every season. We all go and watch a bunch of whodunits or whatever the thriller of the season is. We watch a bunch of romantic comedies. The learning curve never stops.
Were you concerned about people online figuring out the twist before Part 2 was released?
We were pretty zen about the fact that, if millions of people watch something, a certain percentage are going to figure it out immediately. But I feel like that's actually a good guiding principle when you're figuring out a story that involves a big reveal. Who is the killer? That can't be enough. The element of surprise cannot be the cornerstone that you build the season on. The surprise has to be in service to the story you're telling about the character.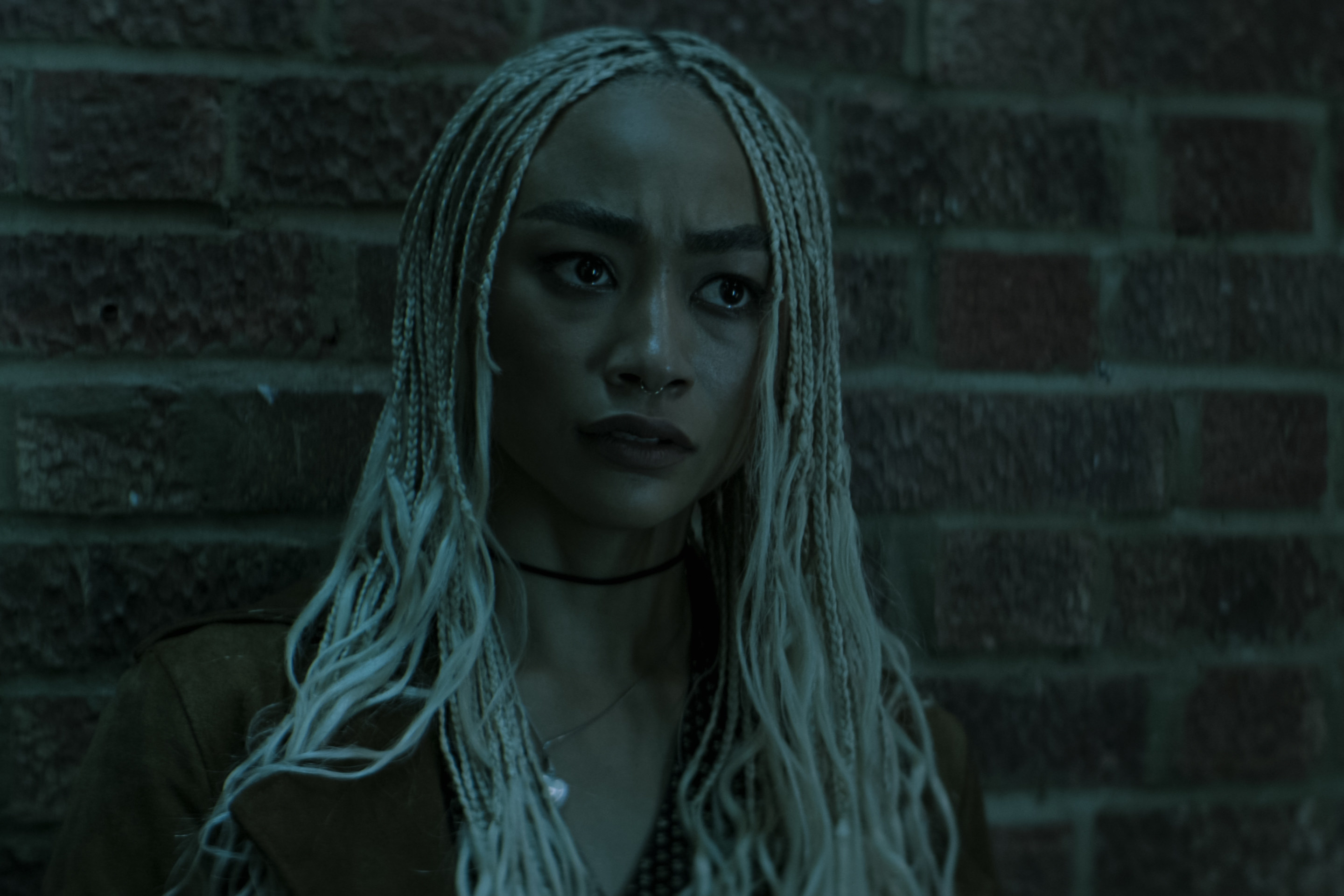 There are lots of psychopath main characters on TV, like Joe. You're supposed to root for them because they're the character you spend the most time with. Which other characters are we supposed to root for now? Is it Marienne or Nadia?
Joe has never really been the person to root for on the show. The show made it pretty clear he was not a great guy pretty much at the end of the first scene of the pilot. Absolutely, Nadia, Marienne, and basically anyone who has gotten out alive, you root for them. Those are the people who are still out there and could potentially pose a future threat in some way to Joe.
Of course, the reverse is always also true. Joe remains a threat to them. But if you just held up Joe and Marienne and asked me to point to the person who deserves to go on and lead a happy life, that's not a hard question.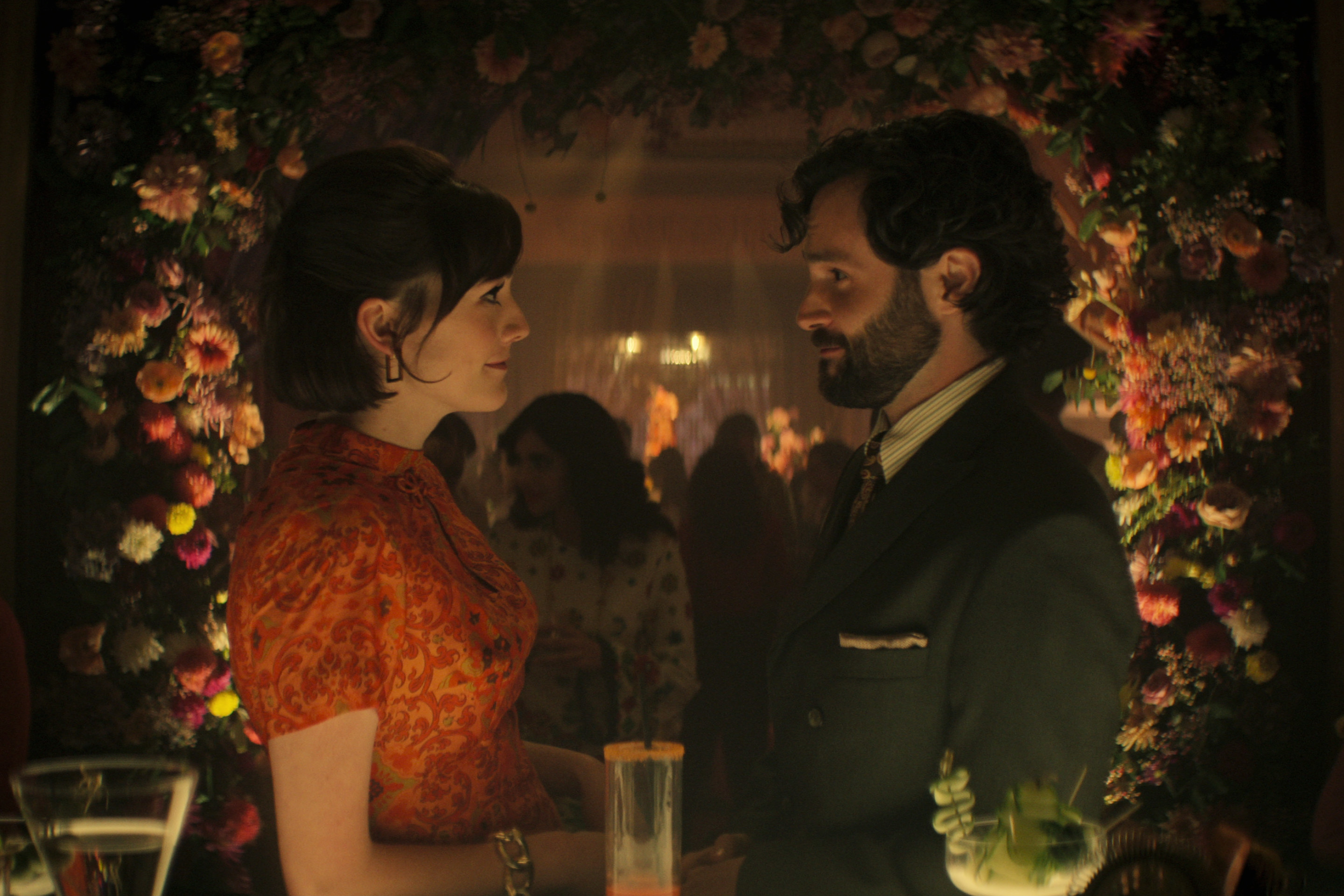 Joe's always struggled to find a perfect partner. When they realize who he is, they either run in terror or, in Love's (Victoria Pedretti) case, they turn out to be just as bad as he is. Then we have Kate, who feels like the perfect woman for him, because she accepts who he is but also isn't totally like him. Are we supposed to think she is?
I don't think there's such a thing as the perfect person for someone. The basic premise of these relationships, Joe is kind of getting [that] wrong over and over and over again. In trying to find someone perfect — like that's going to solve the problem for him — the problem follows him everywhere because he's the problem.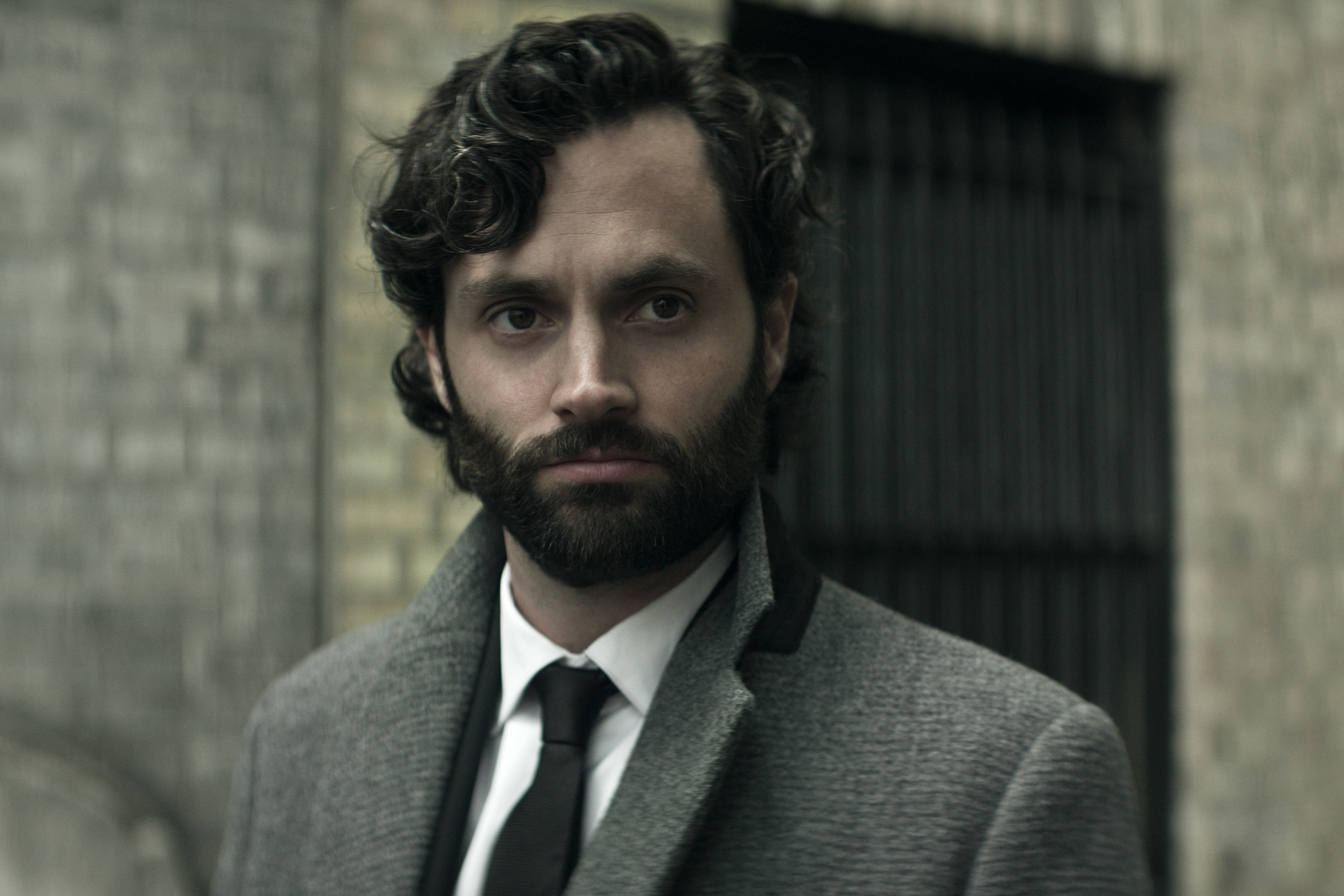 Joe's killed a lot of people but, as I was watching the finale, there was something scary about him killing Edward (Brad Alexander) and threatening Nadia. Do you feel like you wrote him differently here to be scarier?
When he says those things to Nadia about wanting her to develop as a writer and how proud he is of her as a student, he means those things. And that's, to me, the terrifying thing — that he has these qualities that are intensely seductive. That's sort of the package of Joe to me, and we're playing with it more now.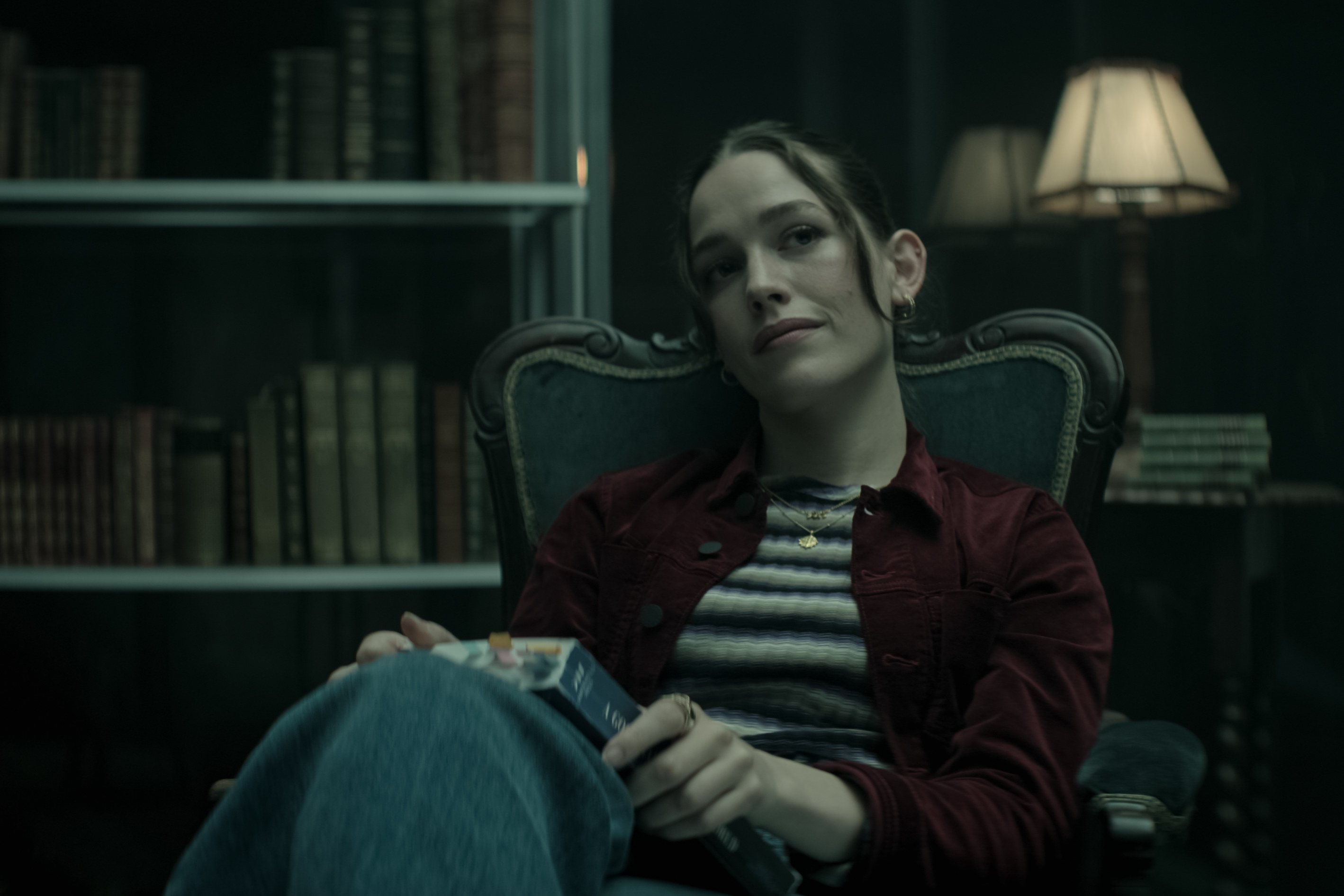 Why'd you bring back Love and Beck in Episode 9?
We were hoping we could make it work logistically [adding them into the plot] because we missed them as much as the audience does. In Episode 9, when Joe's world is coming unraveled, we needed to hit him with the biggest guns we could think of. It felt like those characters were the ones who could best speak to the truth about Joe.
Finally, why did you play Taylor Swift's "Anti-Hero" in that final episode? It was very meta.
It came out recently, and it's an amazing song. As you probably know, the people who make our show are Taylor Swift fans. Penn's first TikTok was dancing to that song, so it was kind of just on the brain a little bit.
And there are a lot of [Swifties] who kind of lost their minds last season when we had "Exile" [play in the Season 3 finale]. I have never had so much feedback on a song in an episode in my entire career.