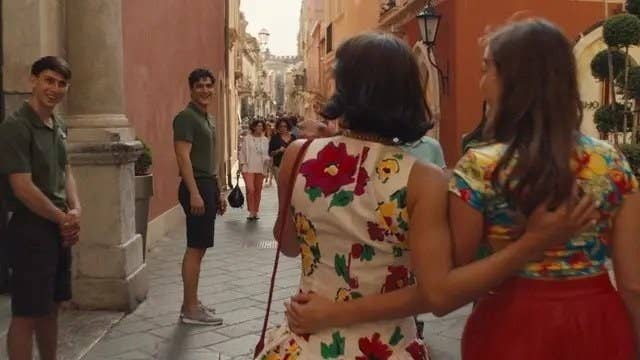 The White Lotus actors Simona Tabasco and Beatrice Grannò have reunited for a new Valentine's Day campaign for Skims.
The campaign shows friends Tabasco and Grannò (who play the Italian duo Mia and Lucia in the anthology series) wearing outfits from Skims' limited-edition Valentine's Day collection, which has a Jan. 26 release date. The pieces previewed on the official site include playful pink sets with red heart designs and classic black lingerie sets.
Skims cofounder Kim Kardashian shared a photo of the duo, delighting fans.
"It's back and sexier than ever, starring breakout stars and real-life best friends @SimonaTabasco and @BeaGranno together for SKIMS," Kardashian wrote in the Instagram caption.
One Instagram user commented, "Kim. We want Theo James. Make it happen."
"They made it to america," another user commented.
The two actors are from Naples, Italy, and were close friends before being cast in the Emmy-winning series.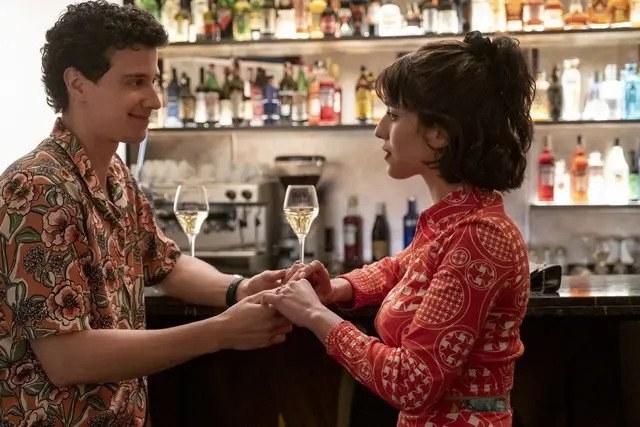 In the HBO show, the two play conniving yet captivating locals who use sex and manipulation to outwit the White Lotus residents and fund their dreams. Tabasco plays Lucia, who scams Albie (Adam DiMarco) out of 50,000 euros, and Grannò plays Mia, who schemes her way into a singing job by getting the previous singer fired.
After the Season 2 finale, Tabasco told Variety, "Together with our previous friendship, the joy for the thing that we were sharing, I think that's what you saw on-screen and was delivered in the end."