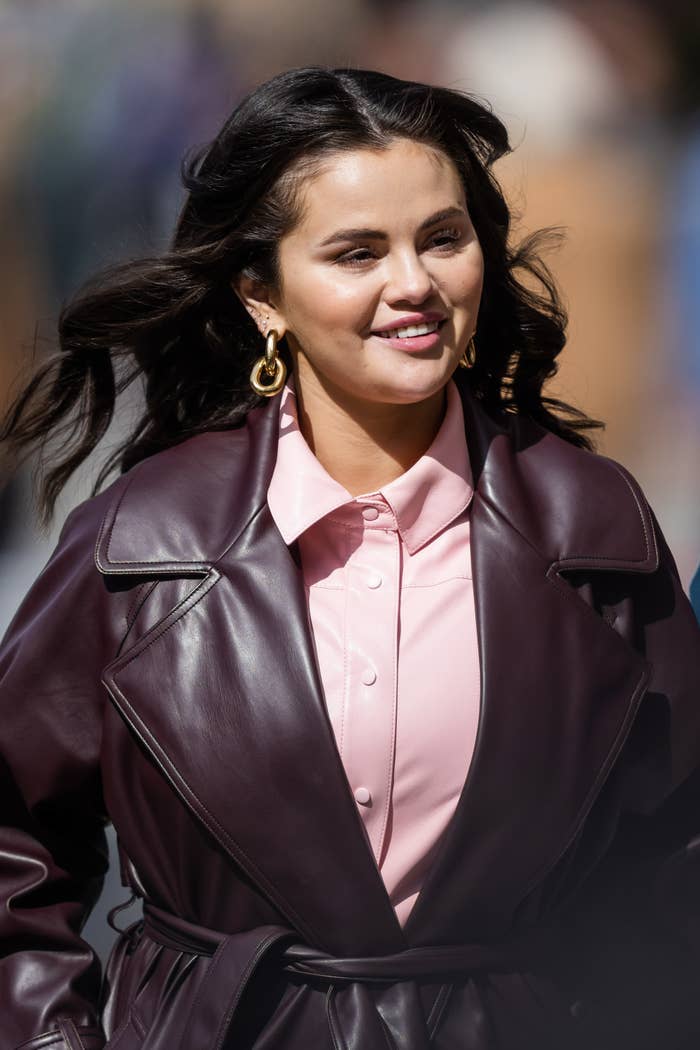 Her outfit choice comes a few days after she attended night two of Swift's tour stop in Arlington, Texas. Gomez, who is from Texas, took her 9-year-old sister Gracie as a guest. While performing the song "22" off her Red album, Swift even stopped midperformance to give Gracie her hat.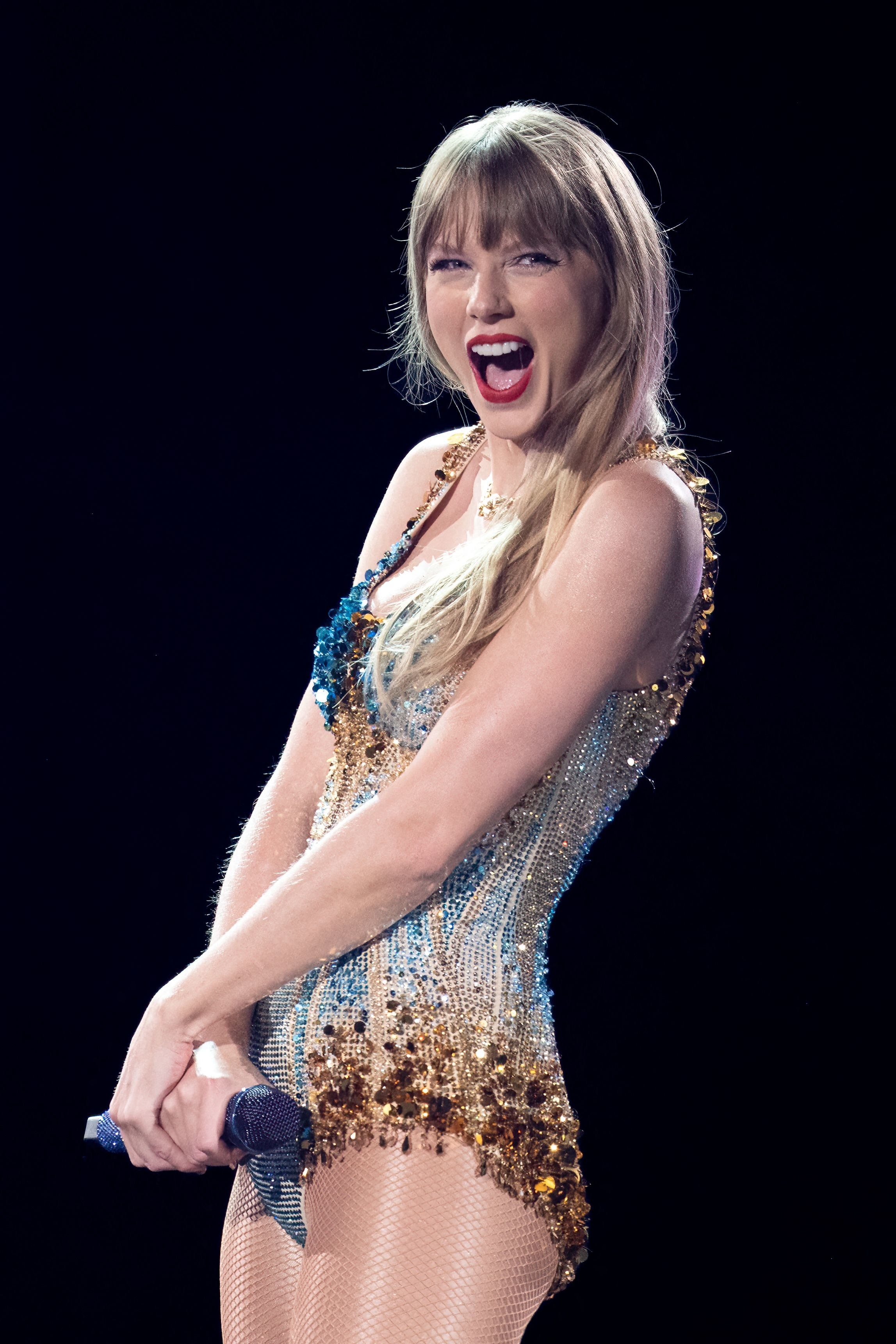 Of course, as true fans, both Gomez and Gracie dressed up in clothes from different Swiftian eras. Gomez wore a cardigan to channel Folklore, while Gracie wore a purple dress to give Speak Now energy.
Following the concert, Gomez shared her experience at the ethereal concert on her Instagram while expressing her pride for Swift.
"Thank you bestie for having me and my sissy transport into your mystical, euphoric and special world," Gomez wrote. "Proud to know you! love you forever and always."
This was far from the first time Gomez expressed her admiration for Swift. Just last week at the iHeartRadio Music Awards, Gomez celebrated Swift receiving the Innovator Award.
"She's a role model," Gomez said at the awards show. "I don't think that's something you sign up for; I just think it's something you inherently have inside of you, and I think that's Taylor."
While it doesn't seem that Gomez's Eras merch on the set of Only Murders was an outfit for the show, last month she was spotted in a notable look that really appears to be a costume.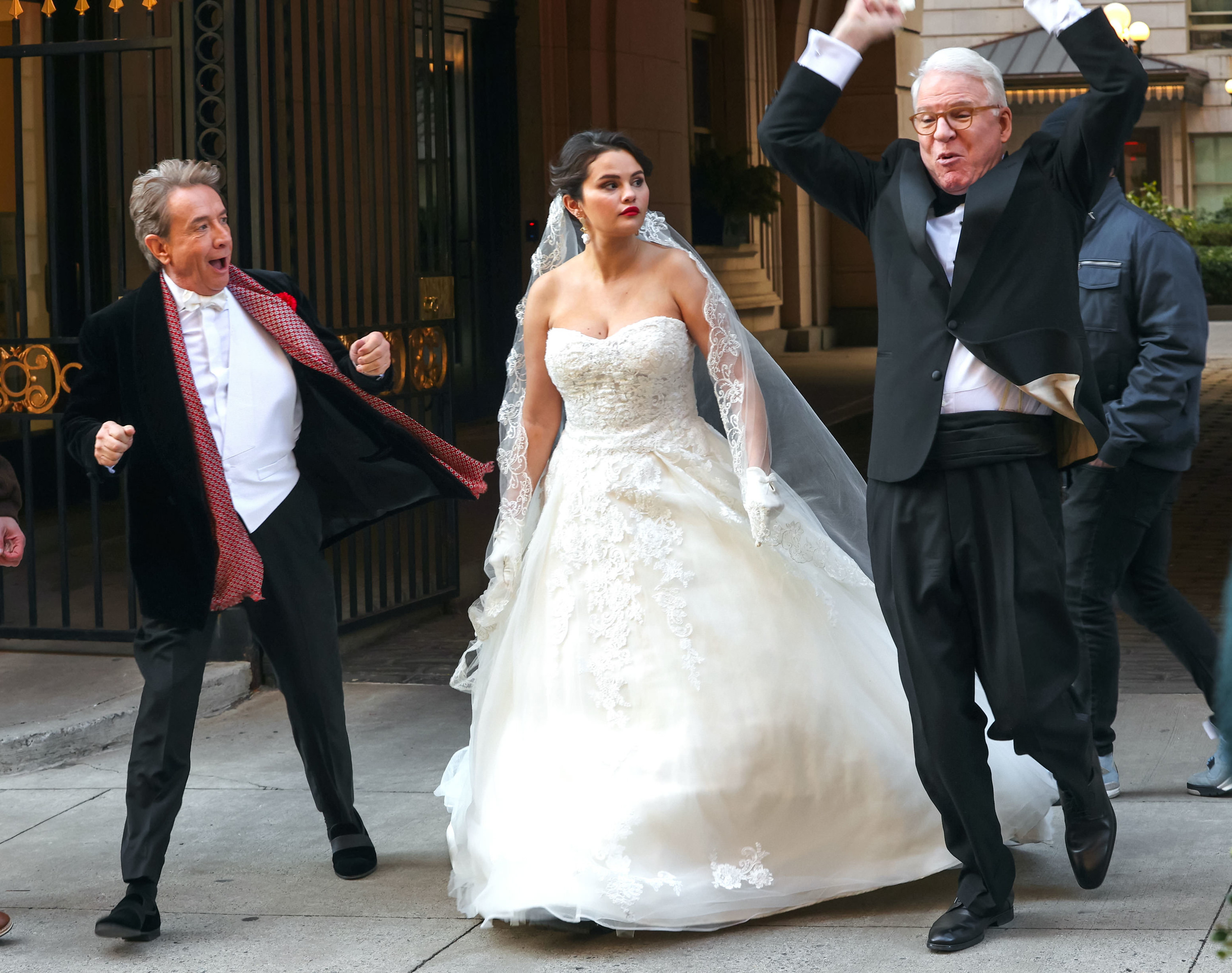 On March 21, paparazzi captured photos of Gomez wearing a wedding dress and veil while filming the Emmy-nominated show alongside Steve Martin and Martin Short. In the series she plays Mabel, an artist who cohosts a true crime podcast with Martin and Short's characters about solving the murders in their Upper West Side complex.
There's still no release date for the third season, which added Paul Rudd and Meryl Streep to the cast. Maybe Swift will join too? Let's hope.