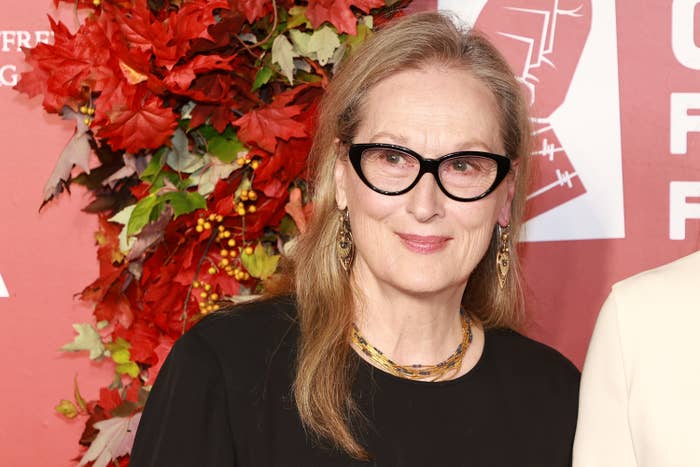 Meryl Streep — yes, that Meryl Streep — will be joining the third season of Only Murders in the Building.
Selena Gomez, who stars in the Emmy-winning murder mystery series, announced Streep's role in a video on TikTok and Instagram. In the video, Gomez recorded herself and her costars Steve Martin and Martin Short during a break from filming Season 3.
"@hulu meet our new and old crew! Excuse me while I scream in a pillow," she captioned the video, which shows them on the set of the series.
In the video, Gomez says, "The gang's back. Could this honestly get any better?" She then reveals that actually, yes, it can get better. She first turns the camera to show that Andrea Martin is back. The actor played a makeup artist in the second season.
Gomez then pans again to show that Paul Rudd is also back. He was teased to be joining the cast in the Season 2 finale, where he played a Broadway actor.
"Well, I do think it could get a little bit better," Rudd responds in the video.
Gomez and Short, who are seated on a couch alongside Steve, act confused by Rudd's statement. Then Streep appears behind them and yells, "Surprise!" Streep then offers Martin a pillow, which he politely declines. She then asks Short and Gomez if they need anything.
"Just the tea I ordered half an hour ago," Short says. Gomez thanks Streep for her kindness before looking at the camera, shocked.
The Only Murders in the Building official Twitter account shared Gomez's TikTok with a caption that confirmed Streep's casting news.
"Steve Martin, Martin Short, Selena Gomez, Paul Rudd, and- MERYL STREEP. Only Murders in the Building Season 3," Hulu tweeted.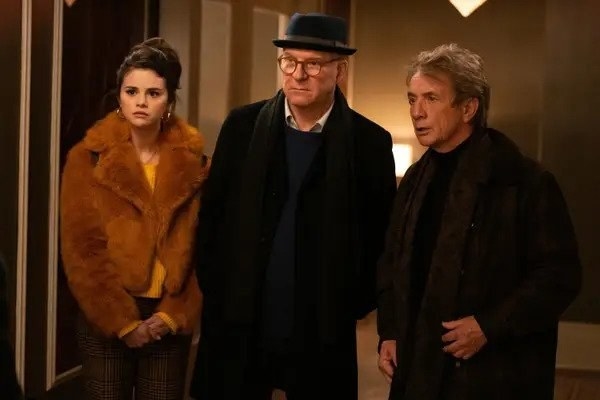 BuzzFeed News has reached out to representatives for Hulu and Streep for additional comment.
Streep's surprise casting comes as a shock, but it isn't totally unexpected. Following a hit first season that included appearances by Sting and Tina Fey, Only Murders in the Building added several star-studded cast members in Season 2: Amy Schumer, like Sting, played a fictionalized version of herself, and Cara Delevingne guest-starred as a gallery owner. Tina Fey also resumed her role as true crime podcaster Cinda Canning.
It is not clear who Streep will play in the series, and the show has yet to announce a date for the third season's premiere.