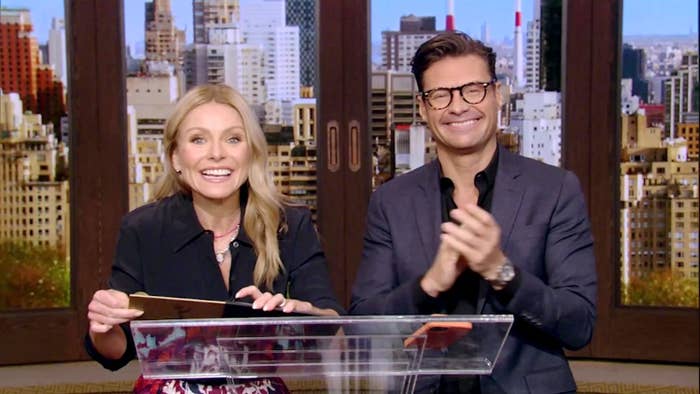 Kelly Ripa's work husband will be replaced by her actual husband.
In Thursday's episode of Live With Kelly And Ryan, cohost Ryan Seacrest announced he will be leaving the ABC morning show this spring after six years.
"This is something that she and I have talked about for a long time," Seacrest said. "It was a tough, tough decision. Last year, we spoke and I made the decision to make this my last season as cohost. It's bittersweet."
Seatcrest's role will go to Riverdale actor Mark Consuelos, who has been married to Ripa since 1996 and has guest hosted the show multiple times.
"You are a gem," Ripa told Seacrest on the show. "You are one of my best friends and like I said, the greatest part of this entire experience has been you've gone from being a friend to a family member."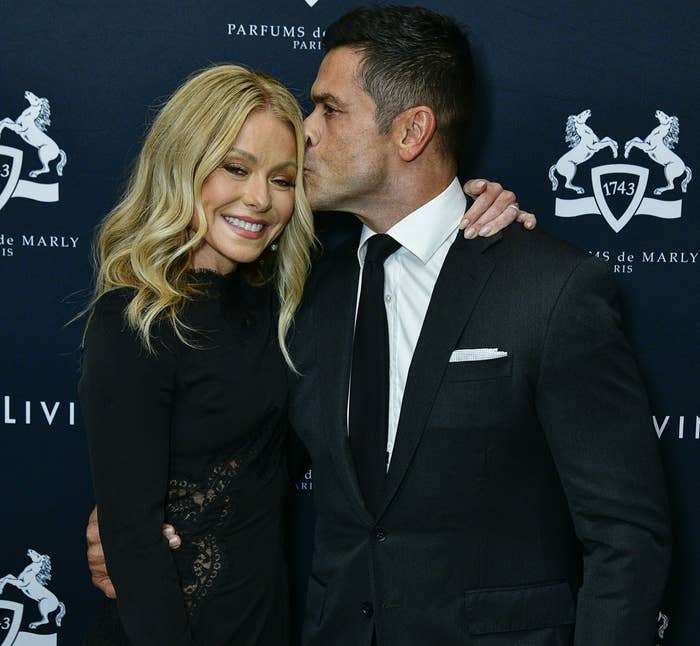 Seacrest thanked Ripa for her kindness, levity, thoughtfulness, and friendship — and told her that he looked up to her. He later echoed his admiration for Ripa on social media.
"I'm going to miss my work wife and all the laughter we share," Seacrest wrote on Instagram. "When I signed on to host 'Live' in 2017 it was meant to be for three years, but I loved the job and working with Kelly so much that I extended my time and last year I made the decision to stay on for one more final season."
Seacrest will continue to host the 21st season of American Idol, his radio show on KIIS-FM, and the annual "Dick Clark's New Year's Rockin Eve." He said he also plans to open three more creative studios in pediatric hospitals across the country this summer to let pediatric patients explore their interest in media.
Fans who will miss Seacrest and Ripa's banter can be assured he's not gone forever. He said in Thursday's episode that he plans to appear as a guest host on the morning talk show, adding, "You're not getting rid of me."
"Goodbyes are never easy, but we look forward to welcoming Ryan back regularly with open arms," Michael Gelman, executive producer of the show, said in a statement to BuzzFeed News. "As a fan-favorite guest host for years, Mark is no stranger to the 'Live' family. Having him join the show is so special for us and we're sure that viewers will feel the same."
This isn't the first coanchor change for Ripa, who has hosted the show since 2001. She first cohosted with Regis Philbin, who left in 2011, and later with Michael Strahan, who left in 2016.
Ripa and Consuelos met in 1995 while costarring on the soap opera All My Children, and they reportedly eloped in Las Vegas the following year. The two share three children: Joaquin, 19, Lola, 21, and Michael, 25.
Consuelos is set to appear on Friday's episode as a guest. Seacrest will continue to host through the end of this season.
"And congratulations to my brother Mark, feel free to remodel my dressing room!" Seacrest wrote.