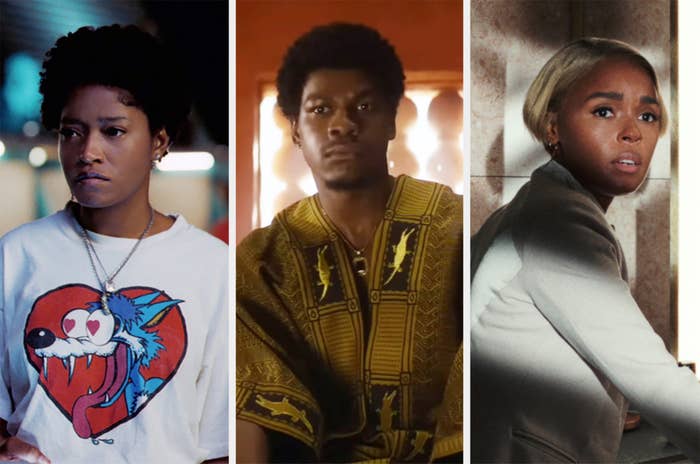 Every awards season comes with its own controversy. This year, the conversation centers on Andrea Riseborough's contentious Best Actress nomination. As important as who got nominated, though, is who didn't. The snubs of Viola Davis and Danielle Deadwyler for Best Actress have many arguing that Black performances are repeatedly neglected by Oscar voters.
A quick look back at the 2015 and 2016 ceremonies, at the height of #OscarsSoWhite, is proof enough. This year wasn't as egregious. Angela Bassett in Black Panther: Wakanda Forever and Brian Tyree Henry in Causeway scored supporting actor nominations. Still, they were the only Black actors to be recognized in this year's acting categories. Add on the Best Actress controversy, and it's clear the Academy may have more to do to level the playing field.
So, ahead of the Oscars' March 12 ceremony, it's time to do what they could not this year. Here are nine incredible performances by Black actors that deserved spots in this year's acting categories.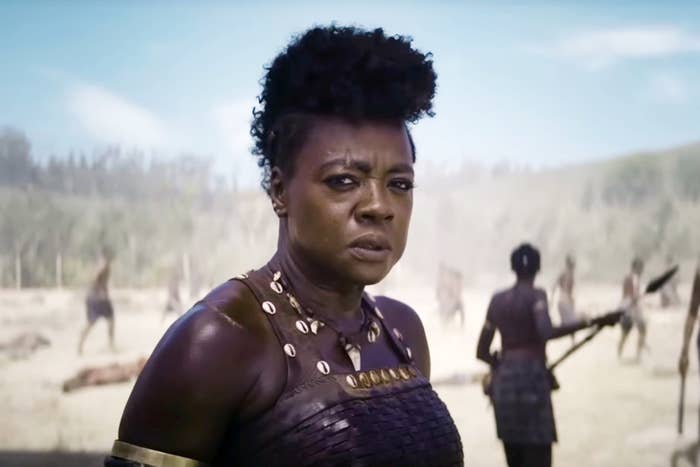 Nominated for both a Golden Globe and a Critics Choice award for her role as army general Nanisca in The Woman King, Davis deserved even more recognition. In this war film that fictionalizes historical events, Nanisca trains and leads an all-women warrior group known as the Agojie. They reigned in the African kingdom of Dahomey, in what is today the country of Benin. The Woman King takes place in the 1800s during the Portuguese slave trade.
Davis delivers an emotionally gut-wrenching performance of a ruthless warrior who believes showing emotion is weakness, particularly when haunted by her past. From Nanisca's passionate speeches for her fellow warriors to her quiet shock during the film's big plot twist, Davis checks all the boxes for Oscarworthy acting. That's not to mention all the physical training Davis completed for the role.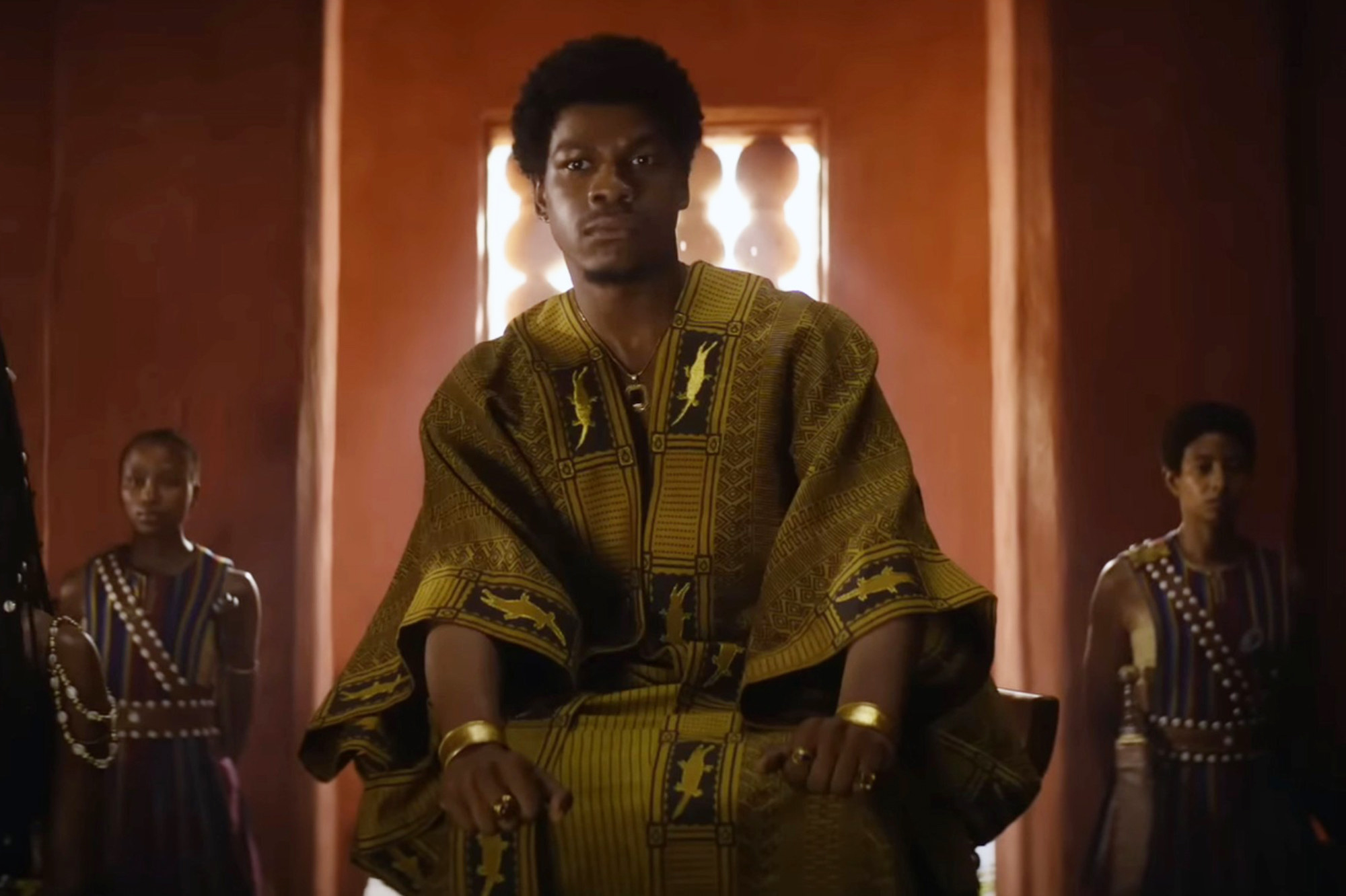 John Boyega (The Woman King)
John Boyega's ability to play a complicated character who is both cruel and often comedic was essential for him to pull off King Ghezo in The Woman King. Largely known for his work in the latest Star Wars trilogy, Boyega proved as King Ghezo that he's got the chops for serious, dramatic turns. His scenes with Davis, squaring off as leader of Dahomey, must be watched.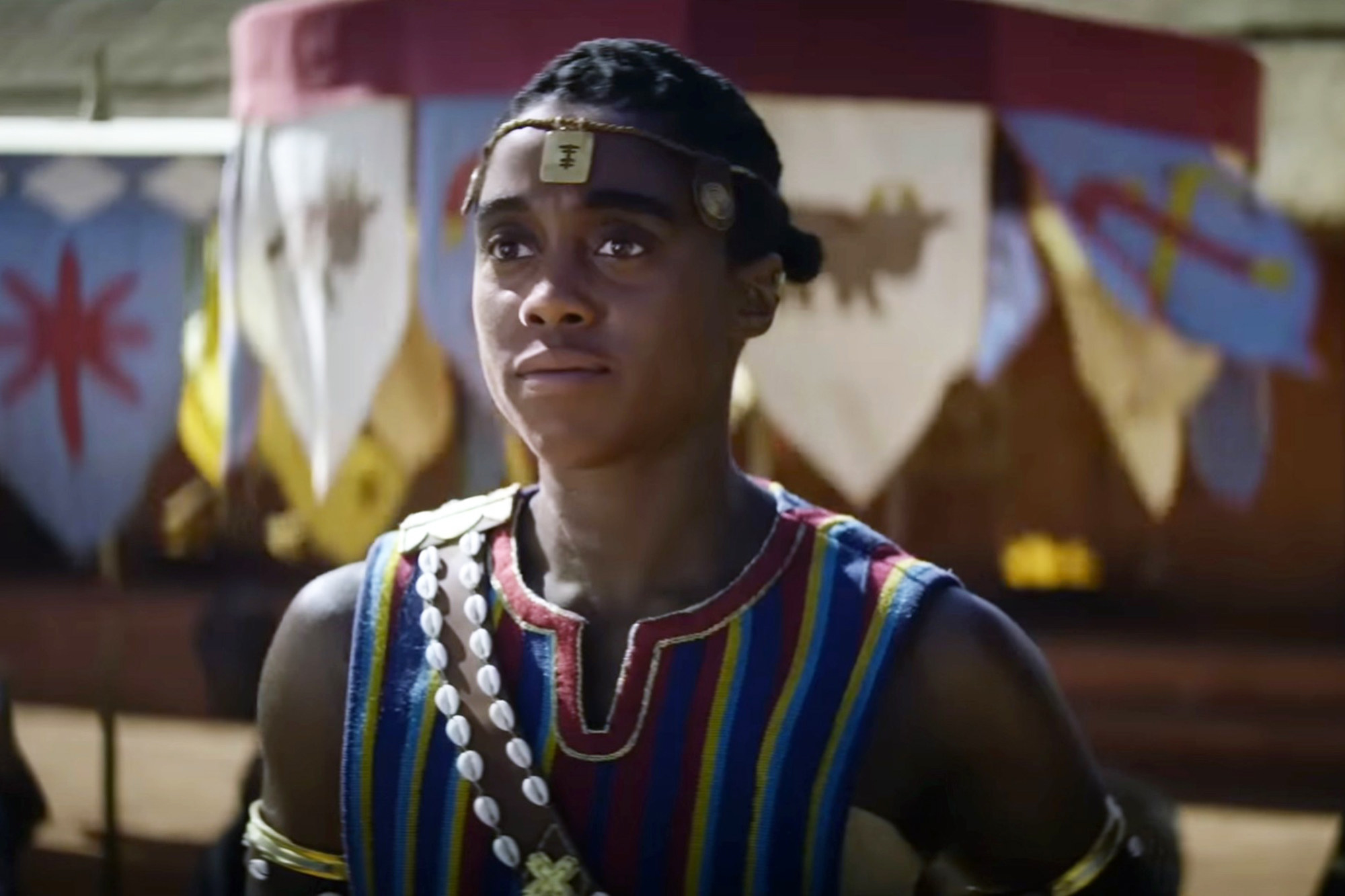 Lashana Lynch (The Woman King)
Rounding out The Woman King actors who didn't get their due this awards season is Lashana Lynch as Izogie, an Agojie veteran who mentors new recruit Nawi (Thuso Mbedu). Izogie is a more emphatic fighter who forms a deep sisterly connection with Nawi. Their relationship is the heart of the movie, and Lynch's acting range is on full display in this performance, where she makes space for humorous moments amid intense conversations and epic battle scenes.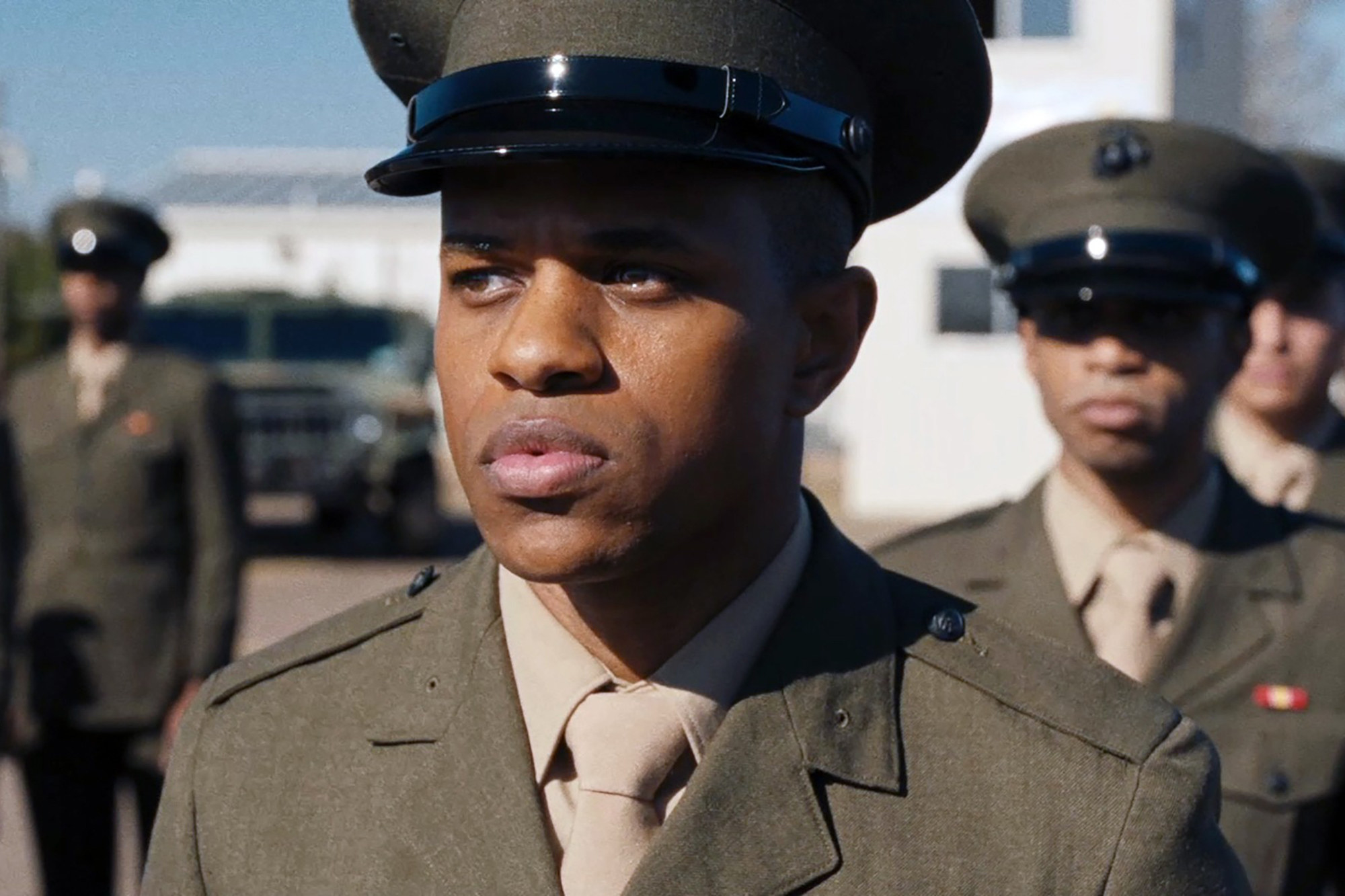 Jeremy Pope (The Inspection)
In The Inspection, Jeremy Pope plays Ellis French, a Black gay Marine who enlisted at the height of the military's "don't ask, don't tell" policy in 2005. French is seeking his mother's approval even though she kicked him out of their house at age 16 for being gay.
The film, based on the true experiences of its writer and director Elegance Bratton, demands Pope's ability to emulate the authenticity of this painful story, and he more than rises to the occasion. As Ellis remains determined to succeed in the military while facing mounting homophobia, Pope's performance captures the fraught experience of craving maternal respect while knowing your most authentic desire means you're likely not to receive it.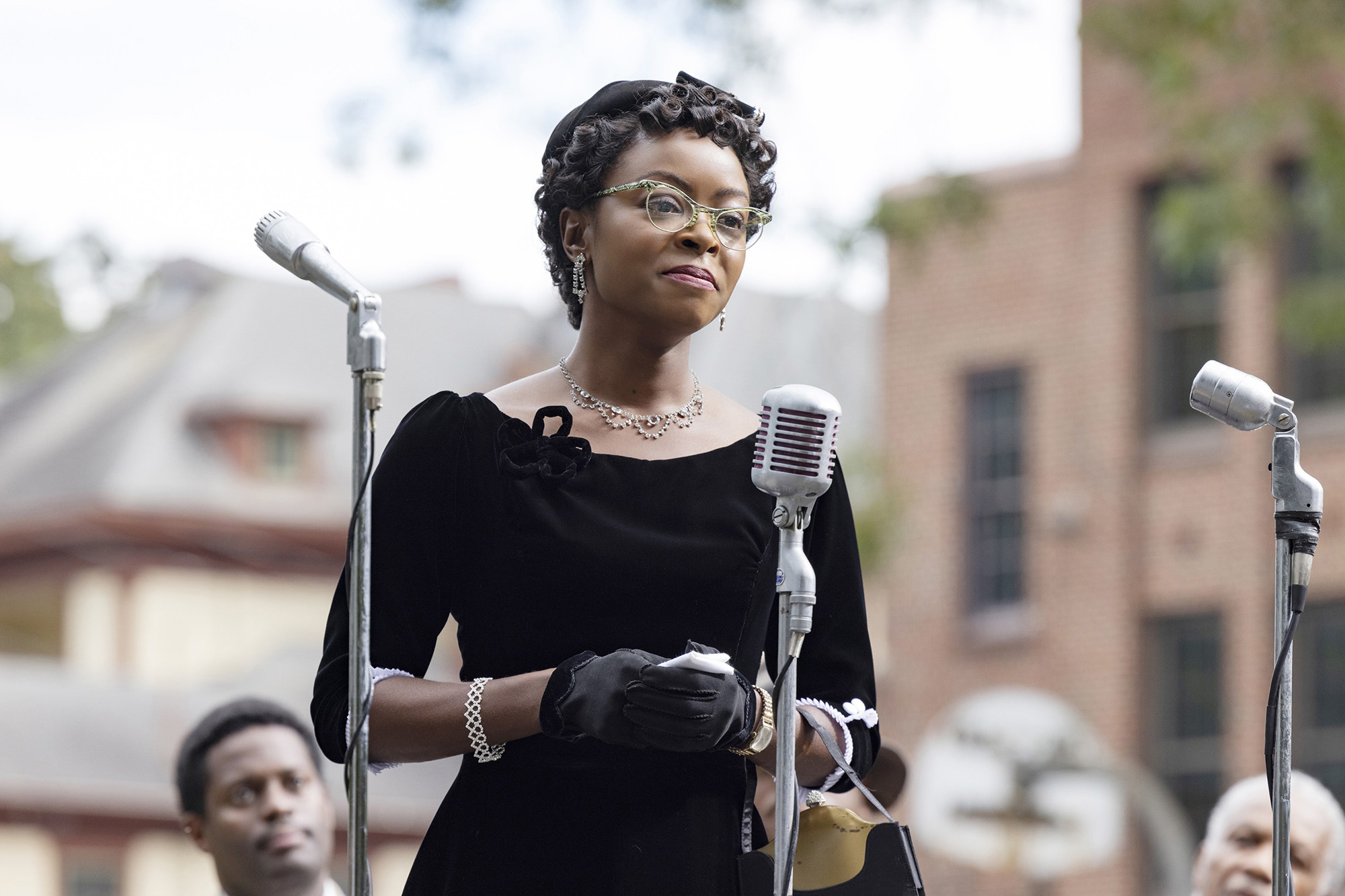 Danielle Deadwyler (Till)
In the biopic Till, Danielle Deadwyler plays Mamie Till-Mobley, the mother of Emmett Till, who was murdered in Mississippi in 1955 after a white woman alleged he'd harassed her. Deadwyler portrays unimaginable grief and strength as a mother confronted with violence and injustice.
Aided by Chinonye Chukwu's precise directing, Deadwyler masterfully conveys a story of resilience during a very real and urgent moment in the civil rights movement that remains as timely as ever.
Danai Gurira (Black Panther: Wakanda Forever)
Bassett's role as Queen Romanda in the Black Panther sequel is receiving all the praise it rightfully deserves, as evidenced by her Best Supporting Actress Oscar nod. But it's a shame Bassett's costar Danai Gurira isn't getting similar recognition. She returned in the Marvel film as Okoye, a warrior who is stripped of her title as general of the Dora Milaje after failing to protect the princess, Shuri (Letitia Wright).
Gurira's acting throughout the film is consistently exceptional, nailing drama and comedy. That's not to mention all the physical excellence it takes to play a legendary army leader in a Marvel movie. If nothing else, she deserves more awards praise for showing the despair that comes with losing something you've tied your identity to.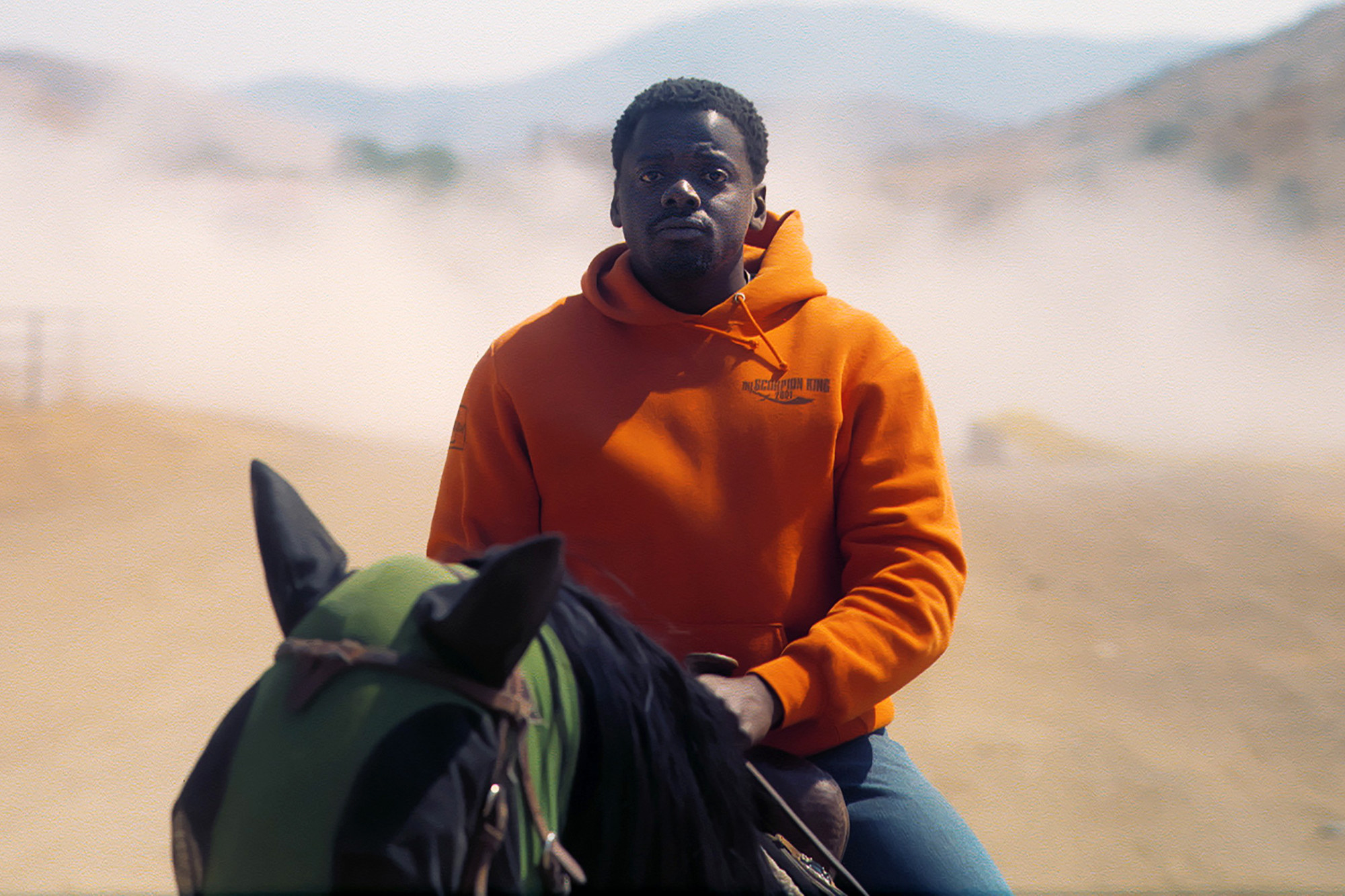 Daniel Kaluuya (Nope)
Daniel Kaluuya's performance as OJ Haywood in Nope simply does not get the credit it deserves. In Jordan Peele's sci-fi horror, Kaluuya plays an inexpressive, interior character, but he still manages to showcase an entrancing portrayal of grief and familial love. Haywood's calming personality helps ground viewers in an unhinged supernatural story full of larger-than-life characters. No, really. It's a testament to Kaluuya that his performance lingers far after the movie finishes, considering he's starring alongside a beautifully eerie and deadly UFO and a murderous, sitcom-starring chimp.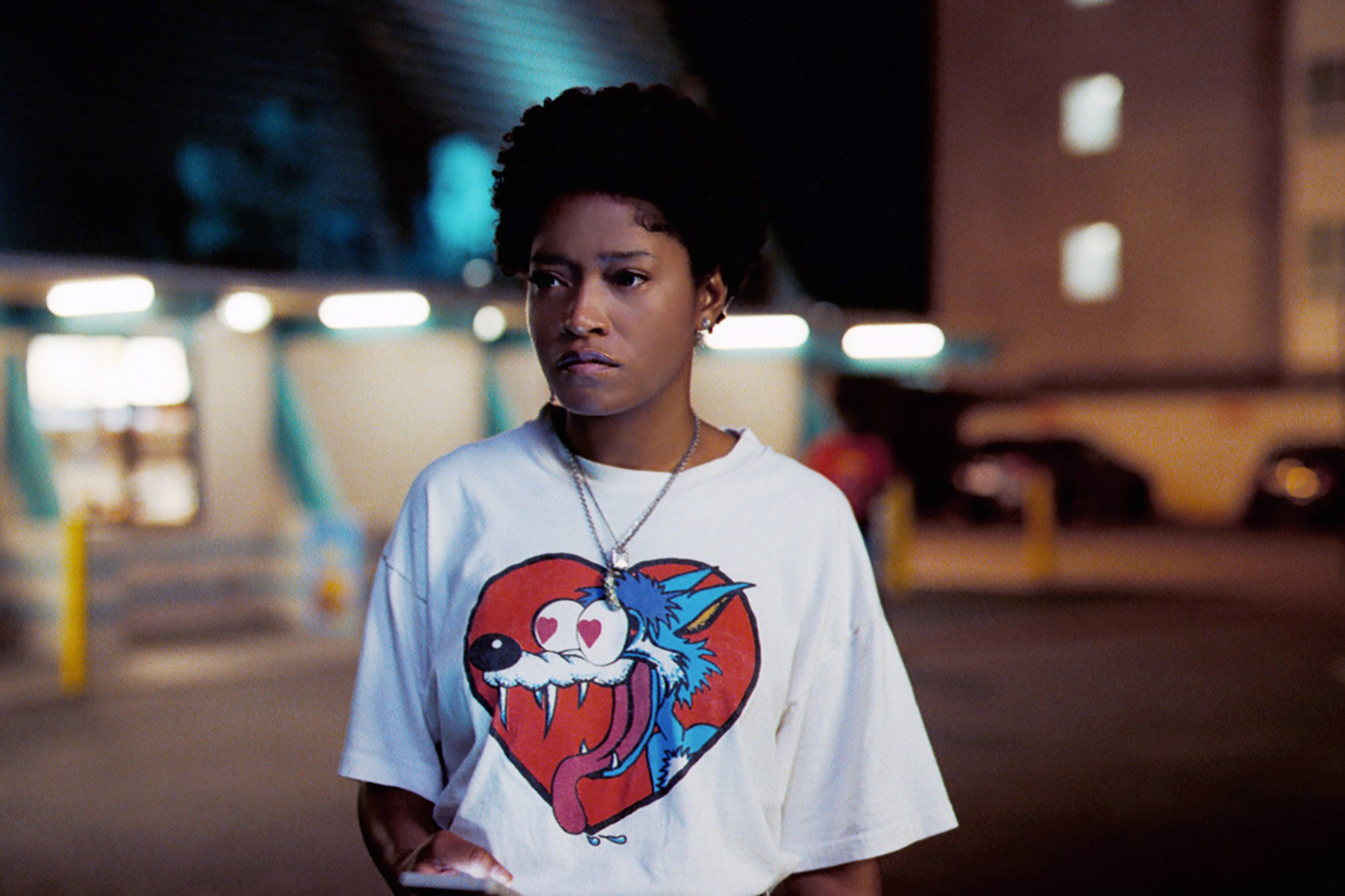 Keke Palmer (Nope)
There's no denying 2022 was Keke Palmer's year. Sadly, the Academy did not realize it. In Nope, Palmer is the perfect scene partner to Kaluuya. They play horse-wrangling siblings resting their futures and the possibility of fame on trying to expose their California ranch town's big mystery. Palmer's performance as Emerald Haywood is far more expressive than Kaluuya's, but the veteran performer never veers into caricature.
Nope proved that Palmer might just be the most underrated actor in Hollywood. We already knew she could sing, dance, host, and deliver comedy. That she can go toe-to-toe with a recent Oscar winner — and take the spotlight without being greedy about it — is proof that her time on the Academy Awards' stage is needed and should come soon.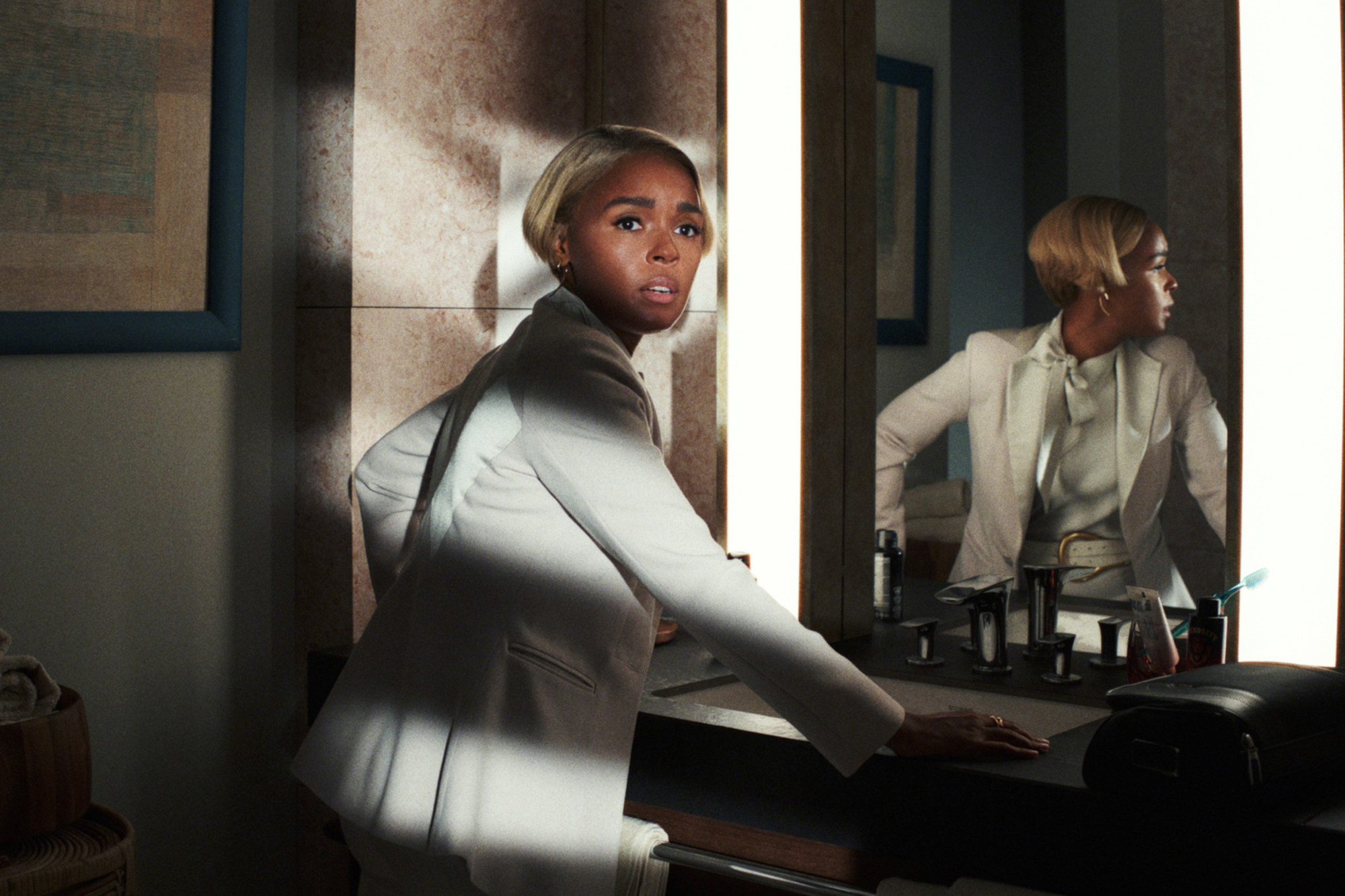 Janelle Monáe (Glass Onion: A Knives Out Mystery)
It's indisputable that the main scene stealer in Glass Onion — a film with many scene stealers — is Janelle Monáe. Her character, Andi, helps detective Benoit Blanc (Daniel Craig) investigate a murder on a private island owned by a tech billionaire.
Those who haven't seen the Knives Out sequel can expect Monáe to deploy multiple accents, deliver powerful monologues, and expertly pull a huge twist halfway through the movie. And make it all believable. Now that's talent.