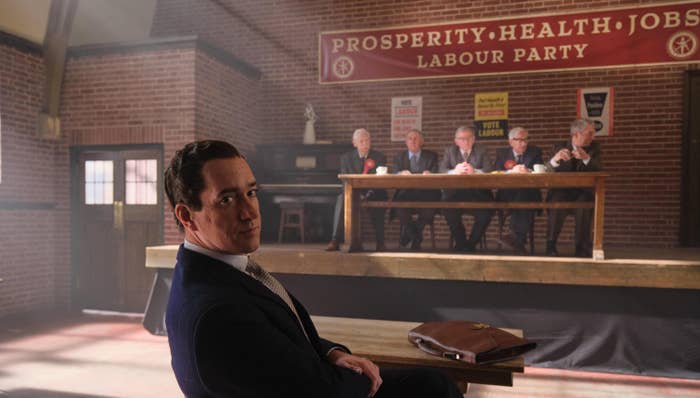 Matthew Macfadyen doesn't have nearly as much to hide as the characters he plays do. He's best known for playing Tom Wambsgans, the cunning and often spiteful business executive on HBO's Succession who turned against his wife Shiv (Sarah Snook) in the Season 3 finale. Before the fourth season starts this spring, Macfadyen is temporarily swapping the world of blue vests and Manhattan mischief for colorfully striped ties and British shenanigans.
In ITV and BritBox's miniseries Stonehouse, Macfadyen plays the late John Stonehouse, a real-life Labour member of Parliament who faked his death in 1974 and tried to start a new life in Australia.
"It's a perennial story about a man who let things get out of control through vanity and proximity to power and all the rest of it," Macfadyen told BuzzFeed News.
The Emmy-winning actor has a knack for playing morally questionable men whose emotional turmoil drives them to make drastic decisions at the expense of their wives. In real life, though, Macfadyen has a great relationship with his wife, Keeley Hawes. They've been married since 2004. Hawes even came on board to play Stonehouse's first wife, Barbara Smith, in the show.
"It was really nice to spend time together, actually, because we're so often in different film sets, so it was lovely," Macfadyen said.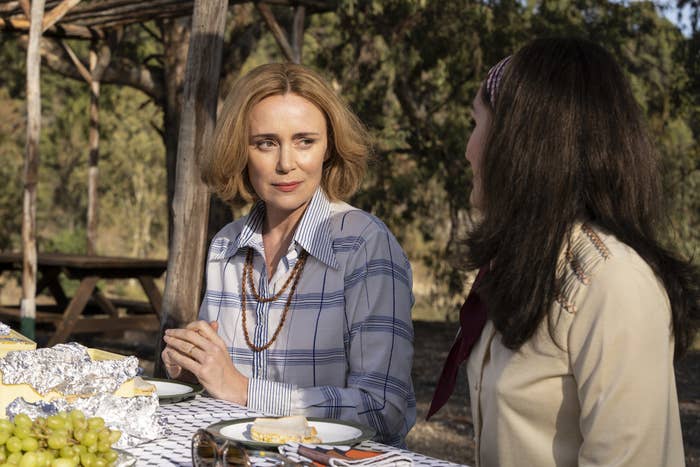 The three-episode series, available to watch on the BritBox streaming service, shows Stonehouse in absurd ripped-from-the-headlines situations. He was allegedly a spy for Czechoslovakia and also defended himself without a lawyer against charges of fraud, theft, and deception.
John Preston, the show's writer, said Stonehouse's confounding thinking made him compelling: "He's blindly driven by instinct, but at the same time, remains firmly convinced that he's acting in an entirely rational way."
Preston, who spent decades working as a journalist, largely avoided fictionalizing scenes for the series because of how bizarre the true story actually is. A Sunday Times piece found that 95% of the events depicted in Stonehouse are true.
Macfadyen added that some odd events were left out of the series. In the show, Stonehouse leaves a pile of clothes on the beach and a passport to appear dead. Preston said Stonehouse actually flew back across the Atlantic and went to the beach to leave more clothes after no obituaries were published. He decided to leave this detail out of the show.
In general, Preston said he didn't want to place judgment on what kind of person Stonehouse was. "I wanted to try and understand him and, interestingly, what happens to someone when circumstances bend them out of shape," he said. "But I certainly didn't want to say he's a good person, he's a bad person, or anything like that. I really feel that that's up to the audience to make up their own mind."
This good-or-bad consideration is not dissimilar to the conversation around Macfadyen's character on Succession. Season 3 ended on a shocking cliffhanger where Wambsgans snitched about Shiv and her siblings' plan to steal control over their calculating father's company, Waystar Royco.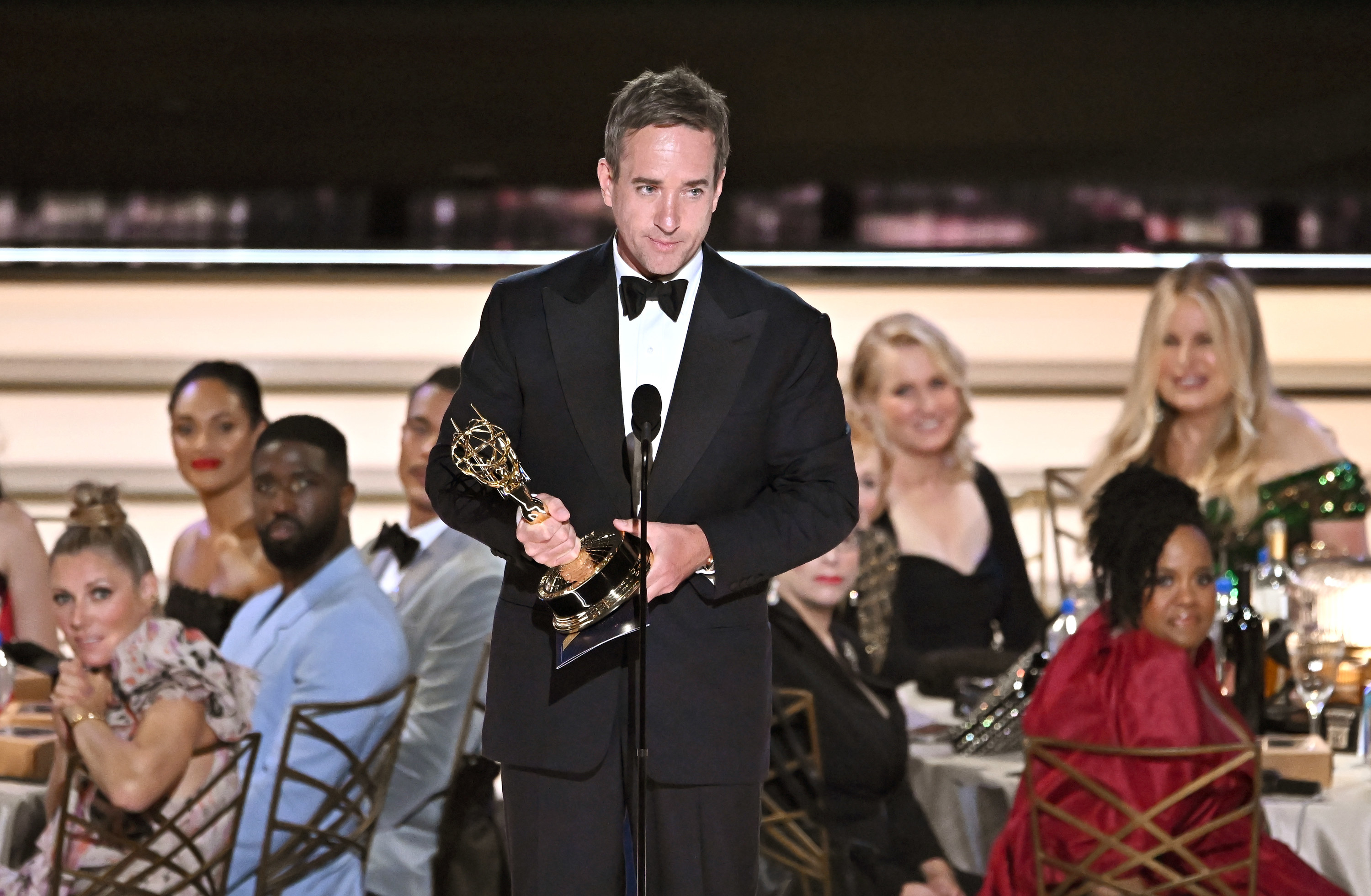 "He probably didn't give it much thought," Macfadyen, who won an Outstanding Supporting Actor Emmy last September for his performance, said of Wambsgans betraying Shiv. "He just made a move. Thought I'm going to align myself with my father-in-law."
Macfadyen believes Wambsgans, like Stonehouse, may have been acting on a "survival instinct" when he told Logan Roy (Brian Cox) about his children's attempted blindside. "A lot of things aren't calculated. You just make a decision," Macfadyen said. "Not having the ability to go, 'Oh, hold on. Is this a good idea? Am I behaving well or badly?' And you're just sort of going forward."
HBO said the fourth season will premiere this spring but has not announced an official date. It's unclear where Wambsgans stands when Season 4 returns. If his power play works in his favor, hopefully he, unlike Stonehouse, won't have to fake his own death.
"Well, it's a few months after, I think," Macfadyen said of when the show might pick up after Season 3 . "And, yeah, more than that, I can't really say. Partly because I'll say the wrong thing. And I'll be in trouble."