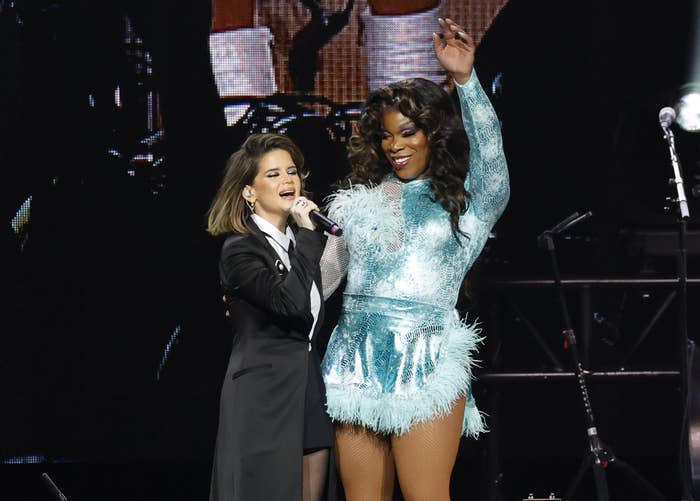 Maren Morris is not afraid to publicly and personally support drag queens in a state that legally restricted their performances earlier this month.
In an Instagram post Tuesday, the country singer shared photos from her performance at Monday's Love Rising benefit concert and a video of her showing support for the LGBTQ community unapologetically. With her was her son Hayes, who turns 3 on Thursday.
"And yes, I introduced my son to some drag queens today, so Tennessee, fucking arrest me," Morris says in the video.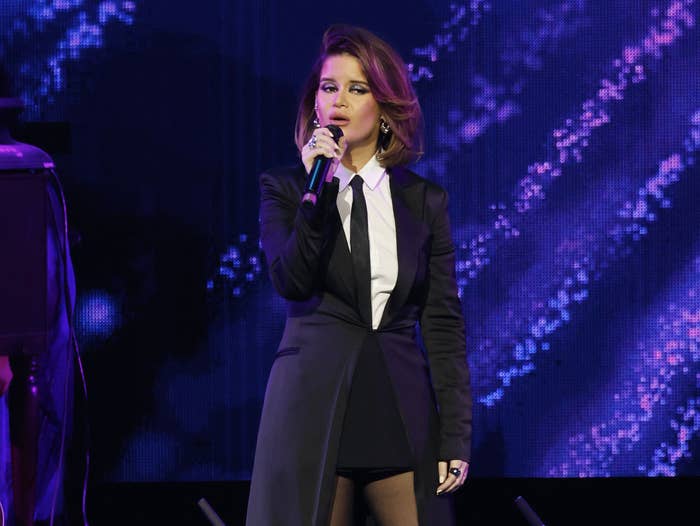 The Texas-born singer's performance and statement come after Tennessee became the first state to pass legislation restricting drag performances, which the law refers to as "adult cabaret performances" that include "male or female impersonators" that appeal to a "prurient interest." The law bans such performances in public or where children are present and comes as right-wing figures have amped up anti-LGBTQ rhetoric that drag performances are "grooming" children for abuse.
Civil rights advocates have emphasized that drag performances are not inherently obscene and are protected by the First Amendment; how the new law might be used to target drag shows when it goes into effect next month remains to be seen.
Monday's Love Rising benefit show was promoted to celebrate "life, liberty and the pursuit of happiness" and raised money for queer support organizations like the Tennessee Equality Project, Inclusion Tennessee, the Tennessee Pride Chamber, and OUTMemphis.
The benefit concert also featured multiple artists who rallied behind the LGBTQ community, including Paramore's Hayley Williams, Alabama Shakes' Brittany Howard, Jason Isbell, and Hozier, among others.
"As so honored to get to be part of the Love Rising event last night. There is still hope for our LGBT+ friends/family/community in Nashville & TN," Williams wrote on her Instagram story Tuesday sharing a photo of her performance. "I know I needed reminding and this event did just that."
Morris's set featured performances alongside Allison Russell, fellow Highwomen member Amanda Shires, and drag queens like Alexia Noelle Paris. "Crowded Table," "Better Than We Found It," and "The Middle" were among the songs Morris sang.
"Love rose up. Thank you Nashville, the gorgeous Queens and the LGBTQ+ community for showing up last night," Morris said. "A lot of healing happened and it won't be forgotten."