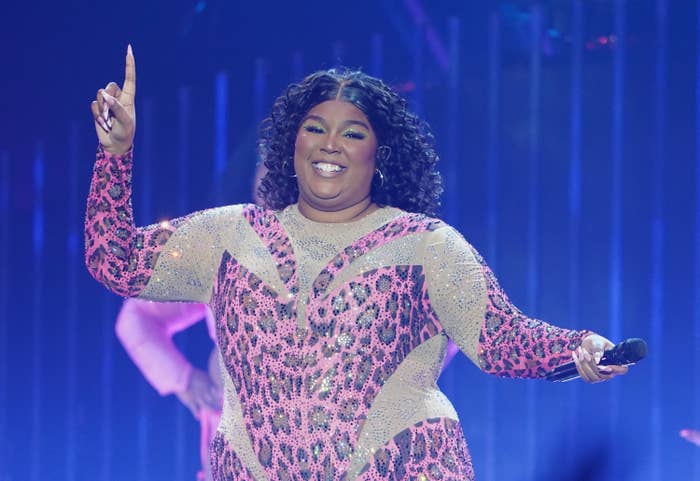 Lizzo did the thing…that Ariana DeBose did.
After DeBose appeared at the BAFTAs on Sunday, her original rap honoring the women nominees went viral — for better and for worse. Turns out Lizzo was a fan of the number, specifically DeBose's lyric, "Angela Bassett did the thing."
Lizzo referenced her now-iconically camp rap lyric at her Thursday show in Amsterdam on her Special tour. As shown in video from TikTok user @robynflorence, the singer was onstage talking to her audience when she said, "Let's shake it off," before referencing DeBose's rap and mimicking her jittery and twisty dance moves.
In the video, her audience cheers in response to her DeBose impression, prompting Lizzo to repeat the phrase "Angela Bassett did the thing" again.
DeBose also performed snippets of "Sisters Are Doin' It for Themselves" and "We Are Family," before transitioning into the legendary number. While "Angela Bassett did the thing" was the standout lyric, it wasn't the only one to garner attention. Justice for "Viola Davis, my Woman King!" and "Blanchett, Cate, you're a genius."
It's good to see that Lizzo is having fun, as not everyone was supportive of DeBose's number. Many found the performance understandably cringey while others cherished it for its camp treasure.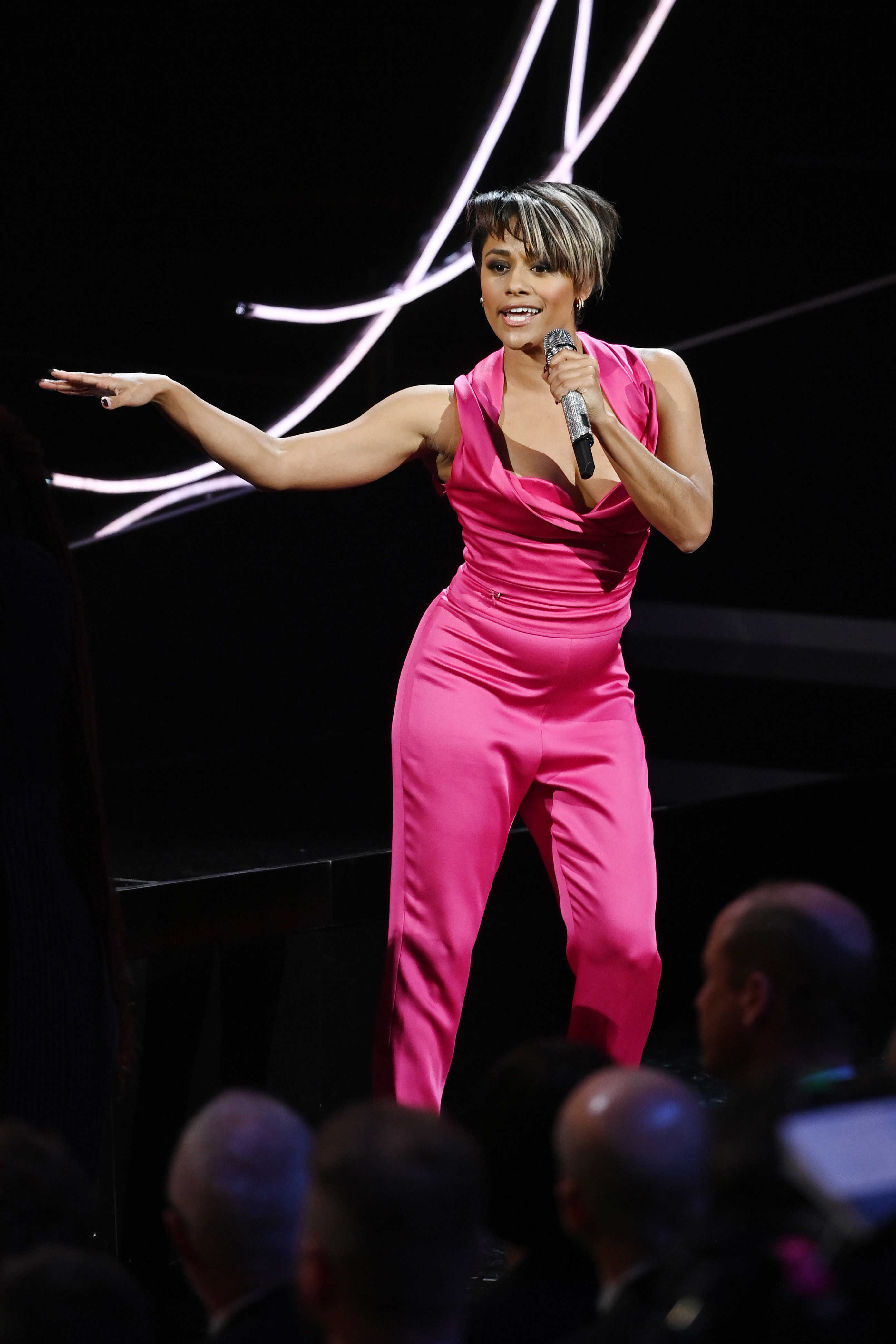 BAFTAs producer Nick Bullen defended DeBose's rap following its response. "I think it's incredibly unfair, to be frank. I absolutely loved it," he told Variety on Tuesday.
DeBose appeared to deactivate her Twitter account shortly after her performance. She also commented on writer Evan Ross Katz's Instagram post in the days following, a compilation of memes about the performance. "Honestly I love this," DeBose wrote.
The story hasn't died down just yet, as music director Benjamin Rauhala shared a video on TikTok on Thursday of her rehearsing the performance.
"We are giggling at everyone who has our campy little number stuck in their heads," Rauhala wrote in the video. "Thank you for the love and the hilarious memes."
With Lizzo now doing DeBose's dance move, it's likely only a matter of time before another celeb does the thing. Here's hoping Rihanna is next.