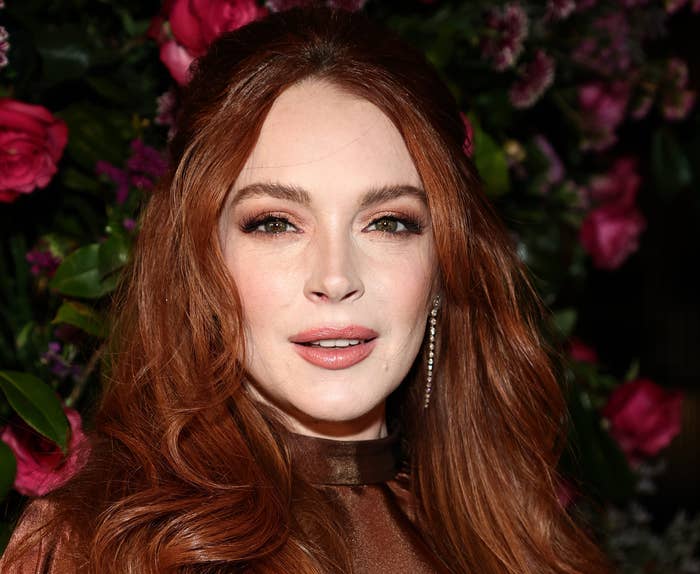 The US Securities and Exchange Commission has filed charges against eight celebrities, including actor Lindsay Lohan and social media influencer Jake Paul, for promoting crypto assets without disclosing that they were paid to do so.
In a press release Wednesday, the SEC said Lohan and Paul advertised crypto asset securities Tronix (TRX) and BitTorrent (BTT) without revealing that they were compensated or how much they were paid. Musicians Soulja Boy, Austin Mahone, Lil Yachty, Ne-Yo, and Akon, as well as porn actor Kendra Lust, were also charged.
Soulja Boy and Mahone are the only two of the eight who did not agree to pay a collective fee of over $400,000 in disgorgement, interest, and penalties to settle the charges, which are not an admittance or denial of guilt, the SEC said.
A representive for Lohan told BuzzFeed News the actor was contacted in March 2022 and was unaware she was required to disclose she was paid for the promotion. She agreed to pay a fine to resolve the issue.
"Exploring #DeFi and already liking $JST, $SUN on $TRX. Super fast and 0 fee. Good job @justinsuntron," Lohan tweeted on Feb 11, 2021.
According to the SEC order against Lohan, the Mean Girls star has to pay both a $10,000 disgorgement fine, prejudgment interest of $670, and a civil money penalty of $30,000.
According to the SEC order against Paul, the YouTuber promoted the crypto assets in a now-deleted tweet on Feb. 12, 2021, without disclosure.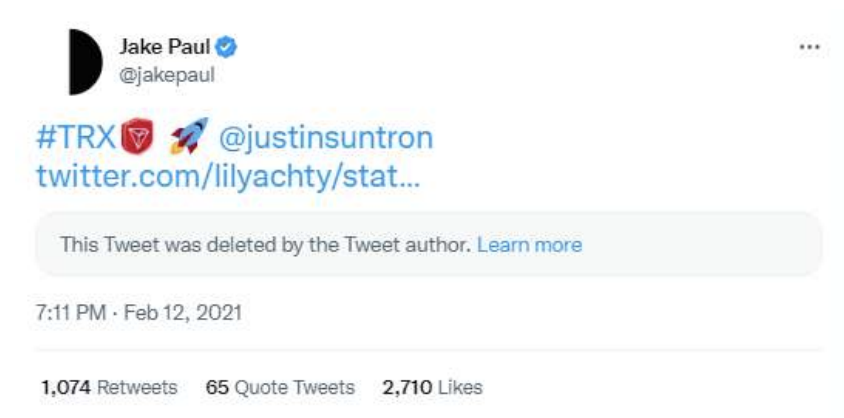 A representative for Paul declined to comment to BuzzFeed News.
Representives for Soulja Boy, Mahone, Lil Yachty, Ne-Yo, Akon and Kendra Lust did not respond to a BuzzFeed News request for comment.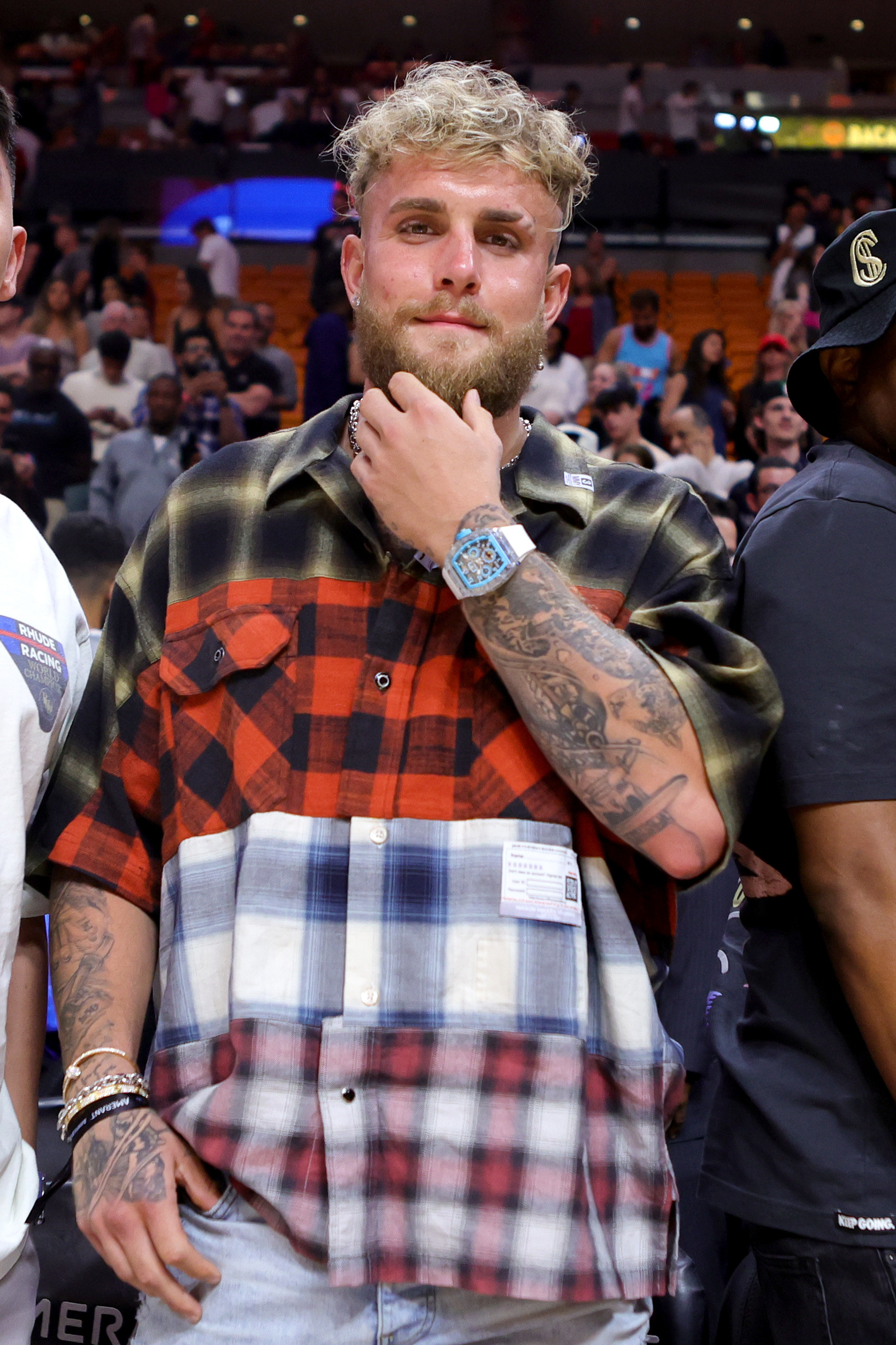 The SEC is also charging crypto entrepreneur Justin Sun and his companies, Tron Foundation Limited, BitTorrent Foundation Ltd, and Rainberry Inc. (formerly BTT), for the "unregistered offer and sale" of TRX and BTT.
Sun and his companies are also charged with fraudulently manipulating the secondary market for TRX through extensive wash trading — the illegal process of making a security appear actively traded without an actual change in beneficial ownership — and scheming to have celebrities promote TRX and BTT without disclosing their compensation.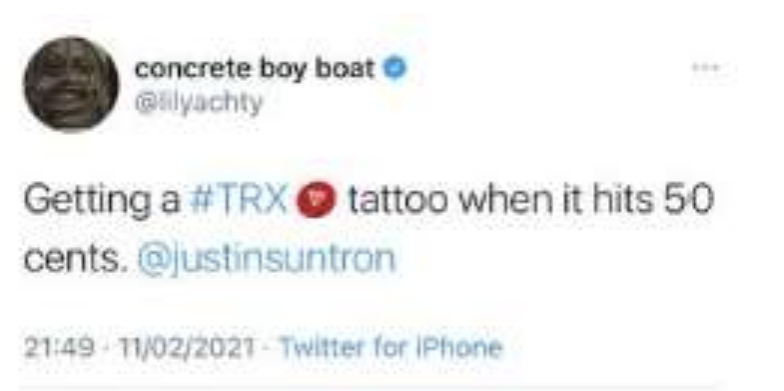 "This case demonstrates again the high risk investors face when crypto asset securities are offered and sold without proper disclosure," SEC Chair Gary Gensler said in the press release. "As alleged, Sun and his companies not only targeted U.S. investors in their unregistered offers and sales, generating millions in illegal proceeds at the expense of investors, but they also coordinated wash trading on an unregistered trading platform to create the misleading appearance of active trading in TRX."
Gurbir S. Grewal, director of the SEC's Division of Enforcement, said in the press release that Sun used "an age-old playbook to mislead and harm" investors into purchasing TRX and BTT by paying celebrities to promote the two to their millions of social media followers and deliberately directing them not to disclose the compensation.
"This is the very conduct that the federal securities laws were designed to protect against regardless of the labels Sun and others used," Grewal said.