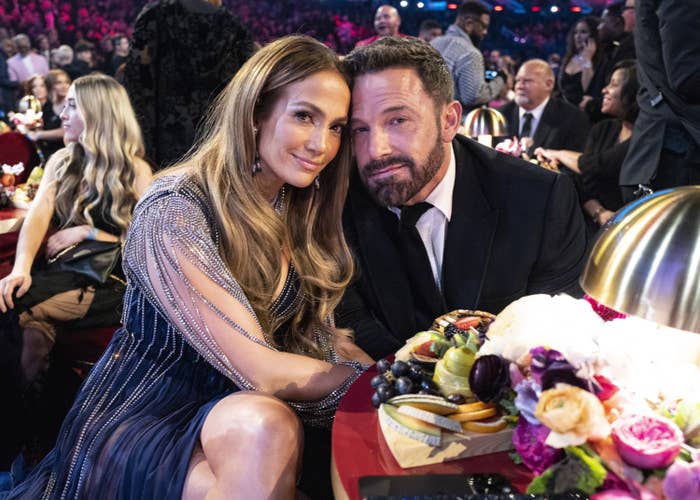 One TikToker is shutting down speculation that Ben Affleck and Jennifer Lopez seemed to be upset with each other at the Grammy Awards on Sunday.
TikTok user @almostannna recently shared her experiences as a seat filler at Sunday's show, where she sat in temporarily vacated seats during the telecast. While she claims to have sat near Dwayne "The Rock" Johnson and Taylor Swift, she said her favorite seat of the night was next to J.Lo and Affleck.
The couple became a major story of the night as Affleck seemed bored, and it led to multiple memes about the actor looking like he'd rather be anywhere but the Grammys.
However, he might not have been as bored as he seemed. @almostannna said on TikTok that J.Lo showed Affleck the memes of him at the show during the show.
"J.Lo showed Ben Affleck the phone and was like 'Oh my god honey look at this meme circulating about you,'" @almostannna says in her video.
"[Ben] was like, 'Oh god this again,'" she claims he responded.
Of course, this isn't the first time Affleck has found himself the face of a popular meme. His love for Dunkin' is enshrined on the internet, so it's not surprising he may have been a good sport about his Grammys appearance going viral.
"Like he knew during the performance that he was a meme but he also chose not to change his expression, and I love how unbothered that is," @almostannna claims in her video.
She recalled J.Lo and Ben being "lovey dovey" throughout the show, which would negate theories that the two appeared to be arguing.
BuzzFeed News has reached out to representatives for Affleck and Lopez for comment on the rumors of a dispute at the awards show.
@almostannna also shared an interaction between Beyoncé and SZA that was later corroborated by the SOS singer. SZA's sophomore album, which dropped in December, was not eligible for Grammy consideration in 2023 (it'll be eligible next year). That's OK, though, because the album received an even higher honor: Beyoncé's approval.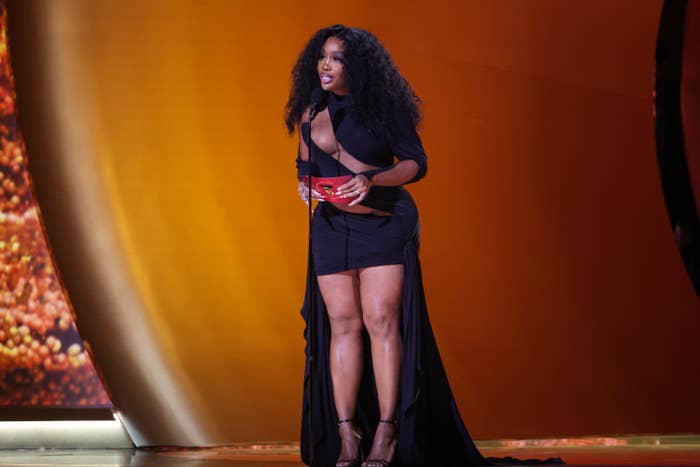 In a separate TikTok by @almostannna, SZA approached Beyoncé to congratulate her on her Grammy wins. In return, Beyoncé praised the singer's latest record.
"I heard Beyoncé talk to SZA because SZA came over to congratulate her, and Beyoncé was like, 'I just love your new album,' and SZA almost fainted," the TikTok user said.
"I can't believe you listened to it. That's crazy," she recalled SZA saying.
SZA confirmed the exchange, posting a snippet of the TikToker's video on her Instagram story on Tuesday. "Lmao wait this actually happened where the fuck was she," SZA wrote.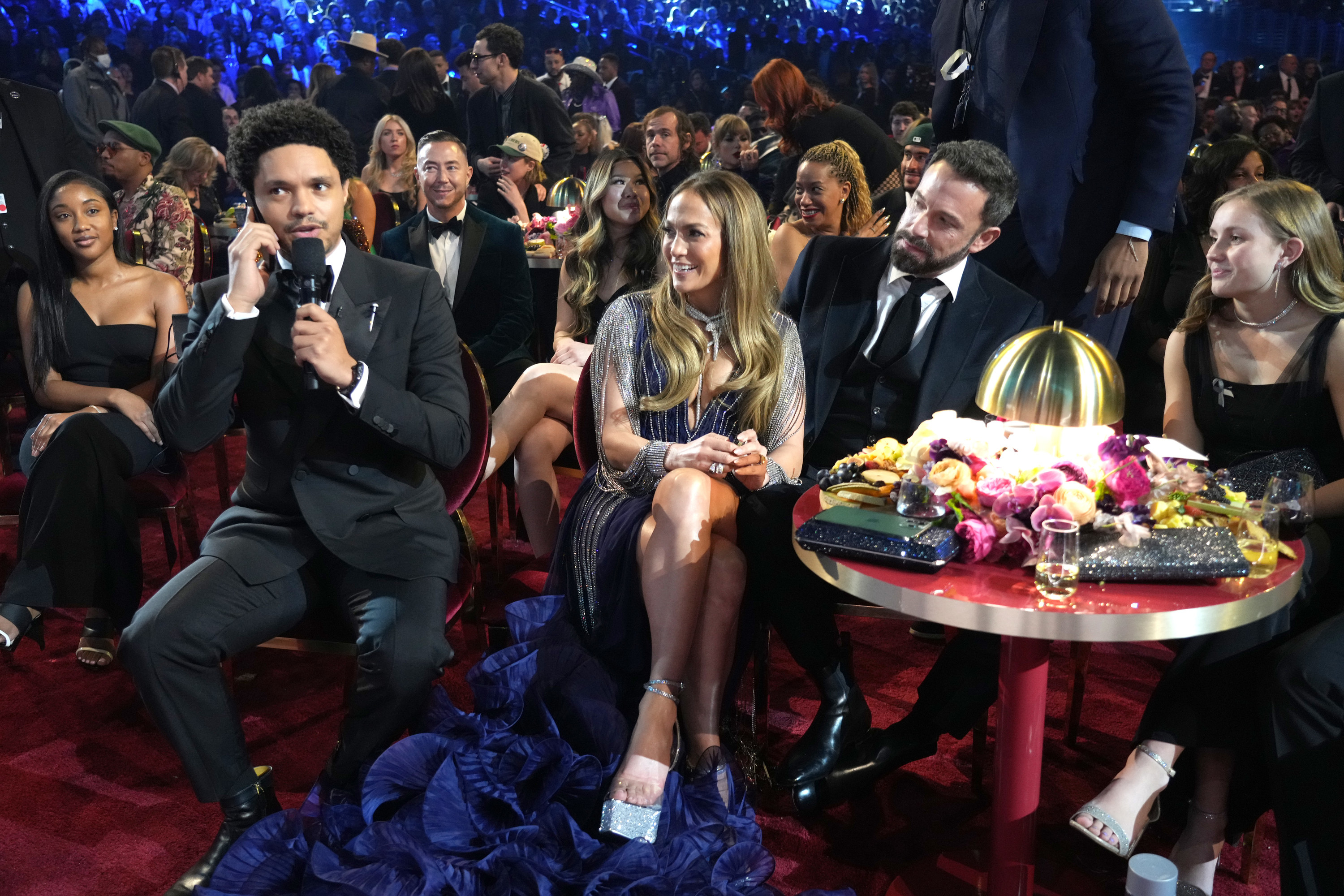 In another TikTok, @almostannna shared how she became a seat filler through Seatfillers and More.
@almostannna did not immediately respond to a BuzzFeed News request for additional comment on her TikToks.