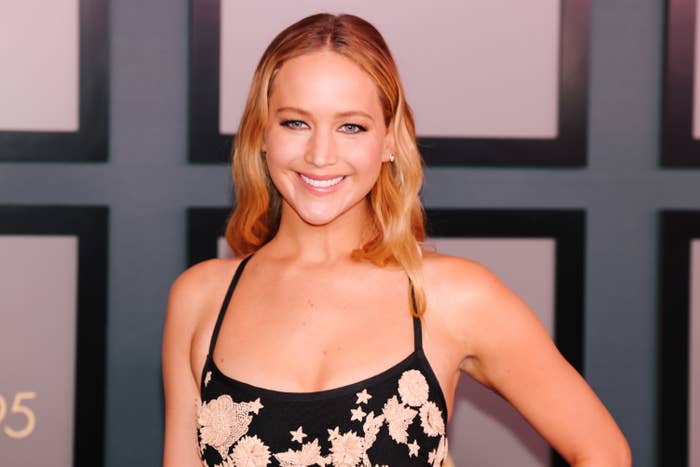 Despite being two of the biggest stars in Hollywood, both Viola Davis and Jennifer Lawrence doubted they could lead an action film as women.

The two Oscar-winning actors opened up about their shared doubts they'd ever get a chance to take on a starring role in the genre because of what their gender in a part of Variety's "Actors on Actors" series. The magazine posted a video of their roughly 45-minute conversation on Wednesday, in which the pair bonded over the similarities in how they approach their work, the challenges of motherhood, and how Hollywood has at times tainted their love for acting.
"We were told girls and boys can both identify with a male lead, but boys cannot identify with a female lead, and it just makes me so happy every single time I see a movie come out that just blows through every one of those beliefs and proves that it is just a lie to keep certain people out of the movies," Lawrence said. "To keep certain people in the same positions that they've always been in."
She also said, "I remember when I was doing Hunger Games, nobody had ever put a woman in the lead of an action movie." That quickly led to backlash on Twitter and from sites like Fox News and the New York Post, with people noting the women action stars who came before her, like Uma Thurman in Kill Bill, Pam Grier in Coffy, and Sigourney Weaver in Alien.
That backlash then sparked a backlash of its own, as people pointed out that Lawrence's larger message — about how few women lead action movies compared to men —remains true.
Davis, meanwhile, talked about her initial disbelief that the industry would ever greenlight The Woman King, in which she plays a general who trains and leads an all-women unit of warriors in the African kingdom of Dahomey in the 1800s. She said she never viewed being a Black actor as a hindrance in her career but also never saw someone who looked like her lead a film like the one she now stars in.

"What studio is going to put money behind it? How are they going to be convinced that Black women can lead a global box office?" Davis said. "With Woman King, I was 56 when I started training for it for eight months. So yeah, I said, 'That's not going to happen, because you don't see it."'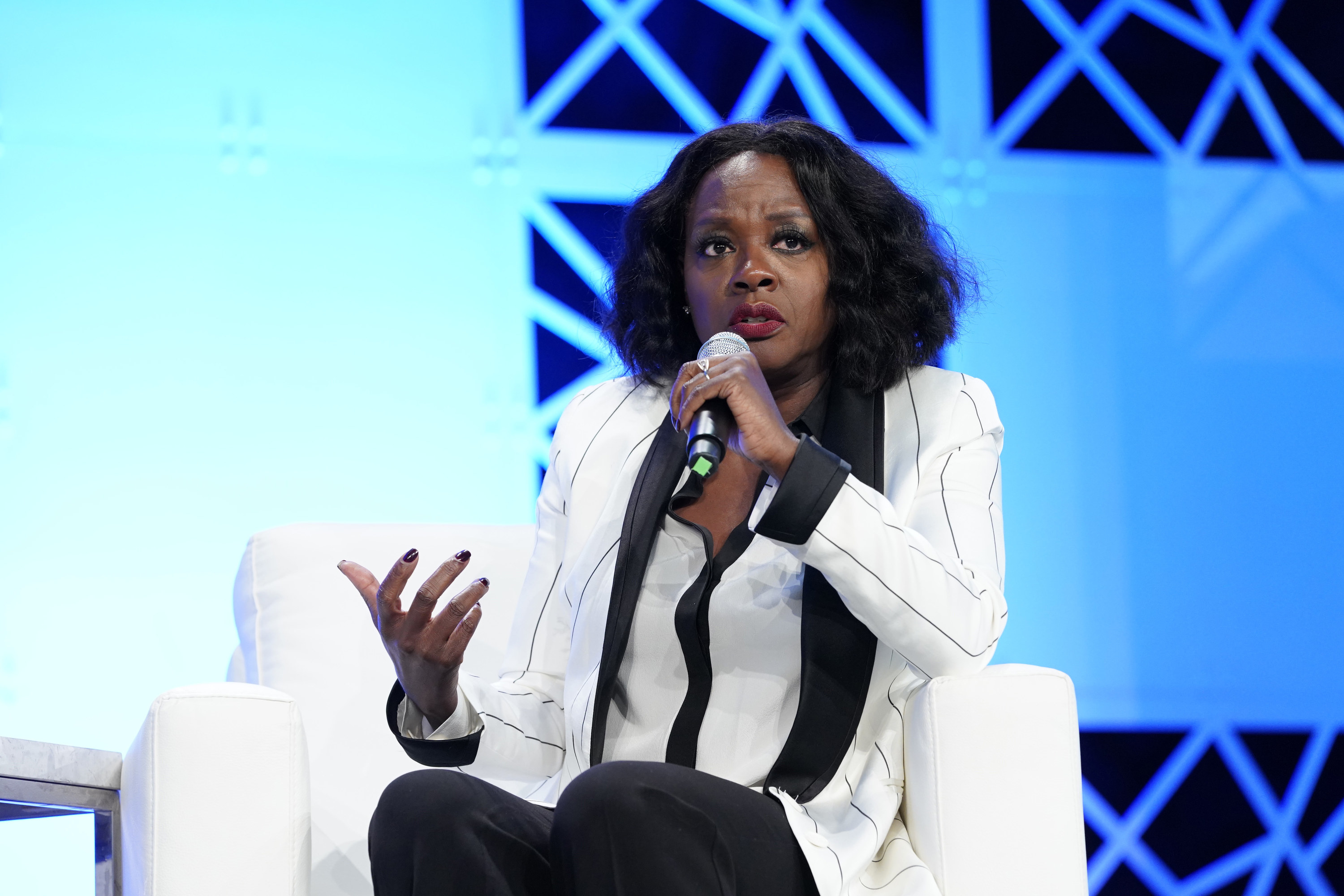 Lawrence added she felt an "awesome responsibility" with the four Hunger Games films because of its young audience. She said that there had been a conversation regarding how much weight she would lose for the role, and she worried about younger girls feeling like they couldn't dress up as Katniss if they weren't a certain weight.
"And I can't let that seep into my brain either," Lawrence said. "When Hunger Games was out, I couldn't really be an observer of life because everybody was observing me. I could feel my craft suffering. And I didn't know how to fix it."
In response to that feeling, Lawrence said she started to accept roles that "spoke" to her no matter how daunting, like her new film Causeway, in which she plays a US soldier who is slowly readjusting to life back home after suffering a traumatic brain injury in Afghanistan.
Davis said she sees herself and Lawrence as the same type of actor despite their differences in age and appearance. Beyond the technical proficiency of Lawrence's acting, Davis said she's drawn by the life Lawrence brings into each role.
"Which is the depth of human experience, the minutiae of it, the joy of it, the tragedy of it, the paradox and contradiction of it in every moment. And that's what you're supposed to do as an actress," Davis said. "And I think that's why people are moved by your performances."
"I don't feel worthy to be in the same room as you, but please continue," Lawrence joked. "Your performance in Fences changed my life."
Davis added that everything actors do is to help people feel less alone.
"We're living in a world now where we're so disconnected from ourselves," she said, "that we can't connect with other people."