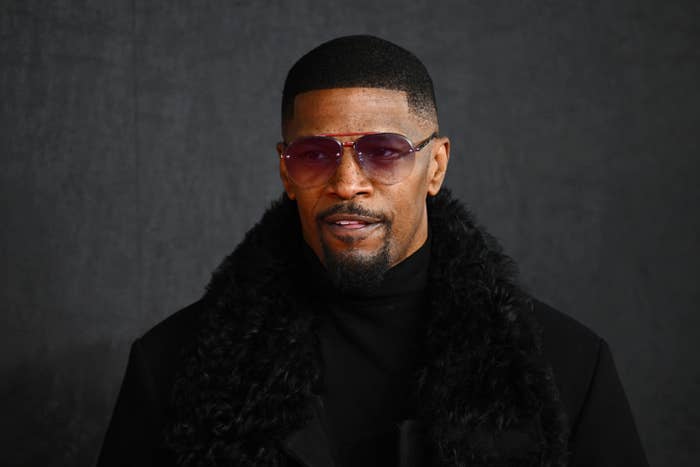 Jamie Foxx is currently recovering from an unspecified medical emergency that reportedly hospitalized him.
On Wednesday, Corinne Foxx, the daughter of the Oscar-winning actor, posted a statement to Instagram on behalf of the Foxx family that said he had "experienced a medical complication" the day prior.
"Luckily, due to quick action and great care, he is already on his way to recovery," Corinne wrote. "We know how beloved he is and appreciate your prayers. The family asks for privacy during this time."
It's unclear what medical complication Foxx experienced or whether he is still being treated in a hospital. Representatives for Foxx told BuzzFeed News that the family has "nothing further" to say as of now.
CNN reported that Foxx was hospitalized in Georgia and is under observation. According to TMZ, the actor's condition was serious enough for his family to visit him. One source told TMZ "he's communicating now, and that's good news."
The hospitalization came just days after Foxx was filming in Atlanta for the Netflix movie Back in Action alongside Glenn Close and Cameron Diaz. The action-comedy is Diaz's first film since she announced her retirement from acting in 2018. Diaz's last movie was 2014's Annie, which Foxx also costarred in.