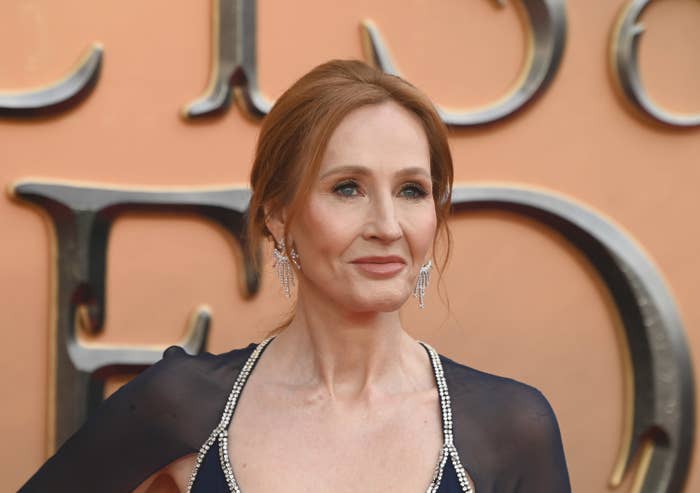 The Harry Potter franchise, which transformed from a book series to a film series, will now shape into a TV series. HBO Max, which will soon be renamed Max, announced on Wednesday that a new reboot of the wizarding world tale will be executive produced by J.K. Rowling and will feature an entirely different cast from the movies.
"Max's commitment to preserving the integrity of my books is important to me, and I'm looking forward to being part of this new adaptation which will allow for a degree of depth and detail only afforded by a long form television series," Rowling said in a press release.
As for the series, each season will be authentic to the original books, and the release of the show is set to span over 10 years.
"In partnership with Warner Bros. Television and J.K. Rowling, this new Max Original series will dive deep into each of the iconic books that fans have continued to enjoy for all of these years," said Casey Bloys, chair and CEO of content for HBO and HBO Max, in the press release.
During a press conference following Wednesday's announcement Bloys declined to comment on Rowling's track record of making anti-trans comments, according to Variety.
"That's a very online conversation, very nuanced and complicated and not something we're going to get into," Bloys said. "Obviously, the 'Harry Potter' story is incredibly affirmative and positive and about love and self-acceptance. That's our priority — what's on screen."
The eight Harry Potter films will remain available on the streaming service. The movies were released from 2001 to 2011 and starred Daniel Radcliffe, Rupert Grint, and Emma Watson. The trio reunited for an HBO Max–produced reunion episode titled Harry Potter 20th Anniversary: Return to Hogwarts on Jan 1, 2022. Rowling did not appear in the special.
Entertainment Weekly reported in 2021 she was invited to participate, but "her team determined" that she would only appear via archival footage. Rowling later told British broadcast personality Graham Norton in an August 2022 interview that she declined to join because she thought the special was focused on the "films more than the books, quite rightly."
Rowling's role in the new series comes amid continued backlash for her years of anti-trans activism, which include criticizing the transgender rights movement and boosting dangerous anti-trans stereotypes like supporting the myth that transgender women pose a threat to cisgender women in restrooms.
She also made anti-trans comments in February this year while appearing on the podcast The Witch Trials of J.K. Rowling. "I believe, absolutely, that there is something dangerous about this movement and that it must be challenged," Rowling said.
She isn't concerned about her continuous anti-trans comments damaging her legacy for some, she said on the podcast. "I do not walk around my house thinking about my legacy," Rowling said. "What a pompous way to live your life, walking around thinking, 'What will my legacy be?' Whatever, I'll be dead. I care about now. I care about the living."