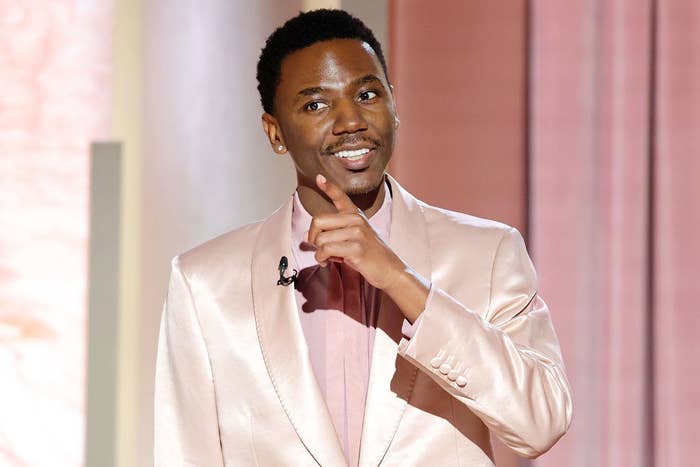 Golden Globes host Jerrod Carmichael didn't hold back from roasting the awards show as it came back to TV on Tuesday after being canceled in 2022.
"I'll tell you why I'm here. I'm here 'cause I'm Black," the Emmy-winning comedian said.
The Hollywood Foreign Press Association, which runs the award show, began facing scrutiny in 2021 as critics pointed out Emily in Paris received a nomination, while I May Destroy You and Insecure — created by Black women — did not. A Los Angeles Times investigation then revealed the organization had no Black members and participated in financial and ethical lapses; Paramount gifted more than 30 HFPA members stays at a five-star Paris hotel to come visit the Emily in Paris set, for example.
"I'll catch everyone in the room up," Carmichael said. "The Golden Globe Awards did not air last year. I won't say they were a racist organization, but they didn't have a single Black member until George Floyd died, so do with that information what you will."
The backlash in 2021 led to NBC refusing to broadcast the show, resulting in a private 2022 ceremony where winners were announced online. Companies including Warner Bros Discovery, Netflix, and Amazon Studios signed letters publicly boycotting the HFPA. Actors like Scarlett Johansson condemned the organization, accusing its members of asking sexist questions at press conferences, and Tom Cruise reportedly returned three of his trophies.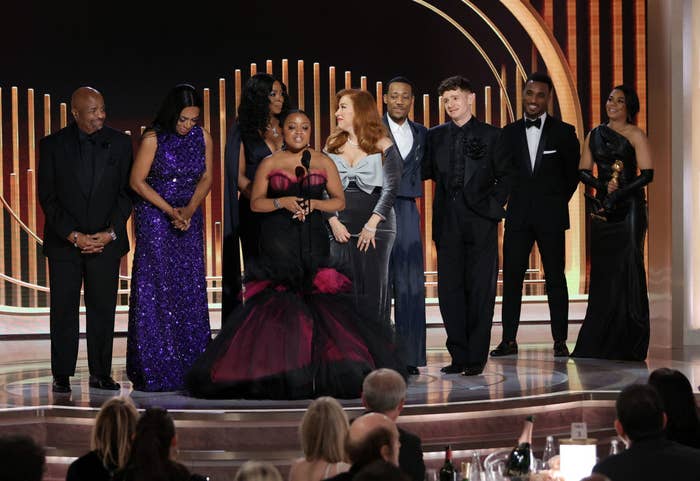 But on Tuesday, major stars were back on the red carpet, Black actors took home awards in a number of categories, and Carmichael opened up about why he decided to take on hosting.
The comedian said he was at home when his friend and Globes producer Stephen Hill called him and said it would be an honor if Carmichael hosted.
"I was like, 'Whoa.' One minute you're making mint tea at home, and next you're invited to be the Black face of an embattled white organization. Life comes at you fast," Carmichael said.
The HFPA has made changes in the past two years including adding six Black members to its now 96-member group and adding 103 nonmember voters, of which around a dozen are Black. The organization has also banned gifts, created a hotline to report misconduct, and removed members who have been accused of violating rules.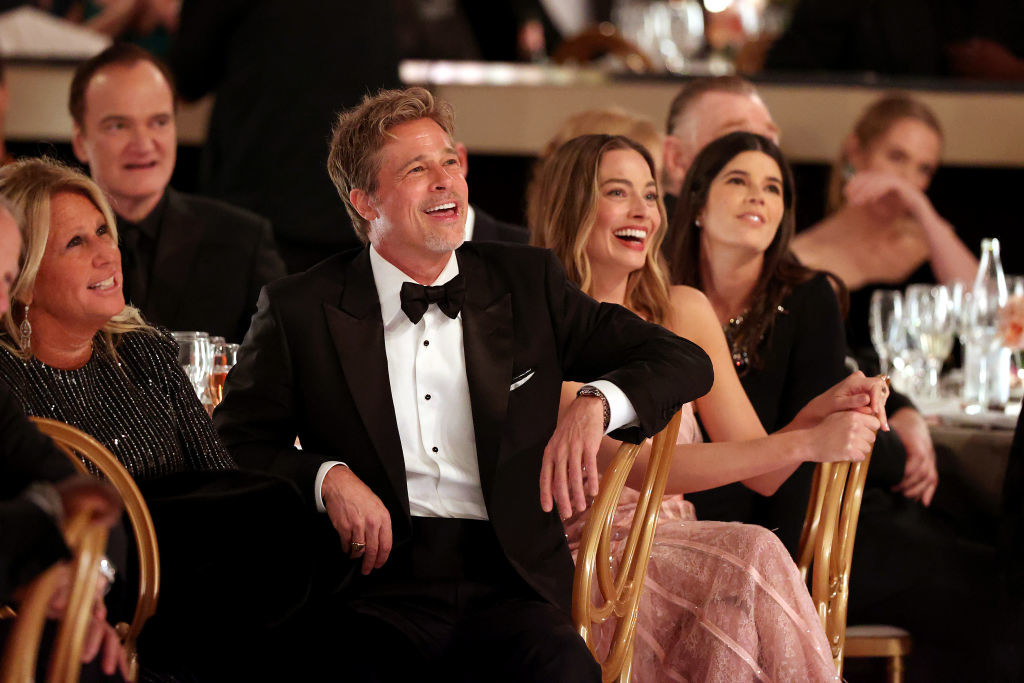 Actors like Globes nominees like Michelle Williams and Seth Rogen told the Associated Press that the HFPA's reforms were enough for them to attend the show.
"I think there are a lot of award shows that are for profit, and the Golden Globes have consistently been an institution for philanthropy, so for me personally I am 100% supporting those efforts," Jamie Lee Curtis told the AP at the Palm Springs Film Festival Gala on Thursday.
Brendan Fraser, who was nominated for his performance in The Whale, did not appear on Tuesday. He previously said that he would not return to the event because of how the HFPA handled his accusation that the organization's former president Philip Berk groped him in 2003. Berk left the HFPA in April 2021 after a racist email he sent to members surfaced.