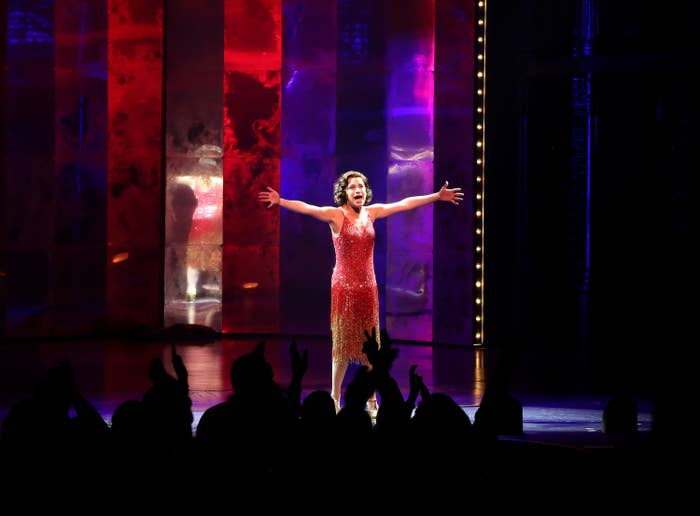 Funny Girl is closing up shop. The first revival of the original 1964 musical, which starred Barbra Streisand, announced on Tuesday that it will close its curtain over Labor Day weekend.
According to the New York Times, the last performance will take place on Sept. 3. This highly anticipated production of Funny Girl opened last April with Beanie Feldstein in the iconic role of Fanny Brice; however, the show was quickly immersed in controversy after Feldstein abruptly exited the role only to be replaced by Lea Michele. (Julie Benko, who understudied for both Feldstein and Michele, came aboard during the change in command to perform once a week in lieu of Michele.)
Sonia Friedman, a Funny Girl producer, did not explain why the show is ending this year, according to the Times. Representatives for Friedman did not respond to BuzzFeed News' request for comment.
Michele's casting in July caused social media frenzy after Gawker's initial report of the announcement. A subsequent behind-the-scenes exposé by the Daily Beast suggested Feldstein's departure from the show had to do, in part, with poor reviews.
Jane Lynch, who starred alongside Michele in Glee and played Brice's mother in the musical, also quickly left the production alongside Feldstein. She was replaced by Broadway veteran Tovah Feldshuh.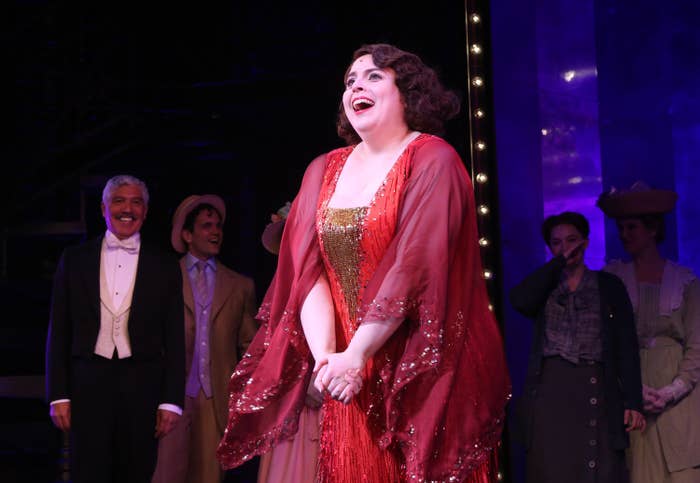 Michele joining Funny Girl largely functioned as her return to the spotlight following allegations of racial microaggressions on the set of Glee.
The actor had also long publicly campaigned to star as Brice in a Broadway revival. Even her character on Glee dreamed of starring in Funny Girl, and Michele performed many songs from the musical on the TV show, including "Don't Rain on My Parade" and "I'm the Greatest Star."
Critics from the New York Times and Washington Post praised Michele's performance, in contrast to the lukewarm reception to Feldstein's performance. Several critics, including the Daily Beast's Kevin Fallon, tweeted on Michele's opening night that the actor had received four standing ovations before intermission began.
While Funny Girl is closing on Broadway, it'll soon be performed across the country. The New York Times also reported that the musical's producers announced plans for a North American Funny Girl tour. It's set to begin in September, with the first show kicking off in Providence, Rhode Island. Casting announcements have not yet been announced for the national tour.