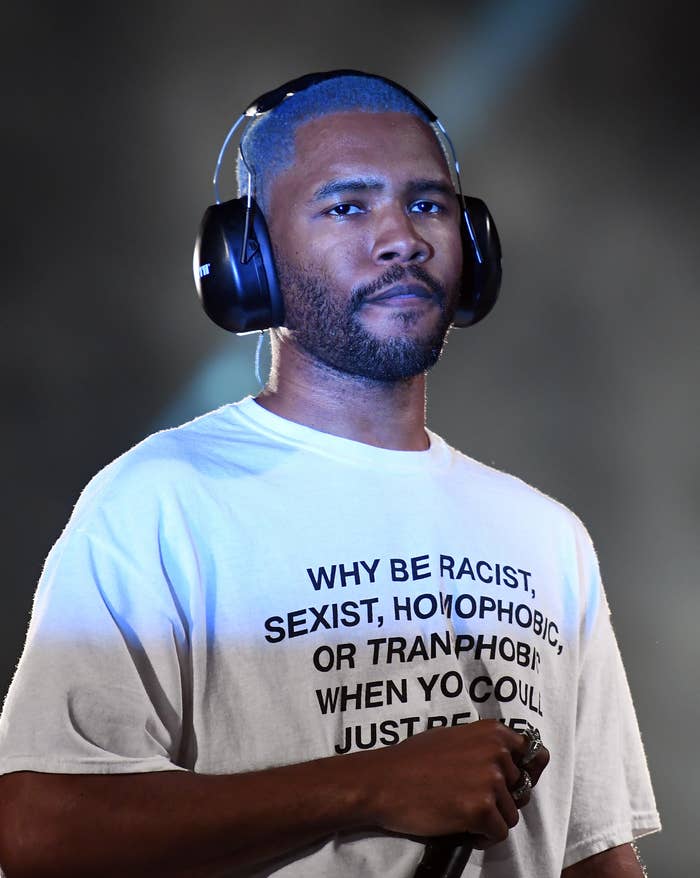 Frank Ocean will not return to the 2023 Coachella stage after headlining the festival last Sunday, his representatives confirmed Wednesday.
The 35-year-old "Lost" singer, who injured his ankle and leg on festival grounds leading up to Weekend 1, cited the injuries as preventing him from returning.
"Frank Ocean was unable to perform the intended show but was still intent on performing, and in 72 hours, the show was reworked out of necessity," his representatives said in a statement to BuzzFeed News. Due to two fractures and a sprain in his left leg, Ocean won't be performing on his doctor's advice, the statement added.
Blink-182 will take Ocean's place as the Sunday headliner, Variety reported. Bad Bunny and Blackpink will return as the headliners for Friday and Saturday, respectively.
BuzzFeed News has reached out to Blink-182's representatives for comment.
Ocean's show last Sunday in Indio, California, marked his first live performance in six years, but it ultimately disappointed many in attendance after he appeared an hour late, causing his scheduled two-hour performance to end abruptly due to curfew restrictions.
Fans were already frustrated that YouTube announced his performance wouldn't be livestreamed.
Ocean was first billed to headline Coachella in 2020, but that was halted with the rest of the event industry at the start of COVID-19 pandemic. The festival returned in 2022, with Harry Styles, Billie Eilish, and Swedish House Mafia and the Weeknd headlining.
Ocean received online praise for his vocals last Sunday, with most of the complaints having to do with lighting, frequent pauses between songs, and several features onstage that obstructed views of the singer.
"It was chaotic," the musician said in the statement. "There is some beauty in chaos. It isn't what I intended to show but I did enjoy being out there and I'll see you soon."