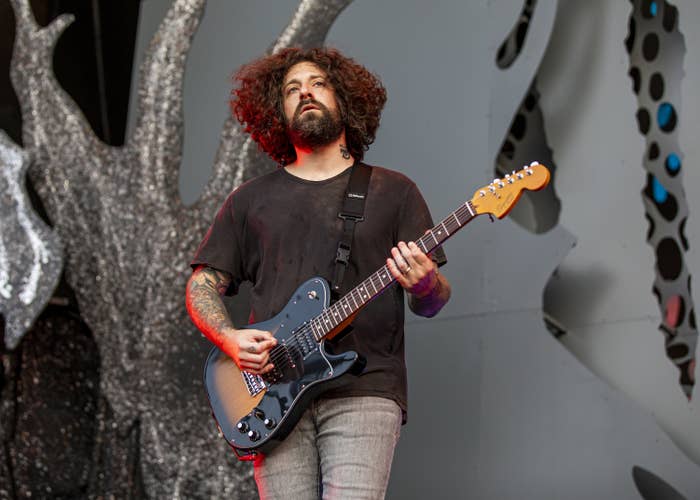 Guitarist Joe Trohman is taking a break from Fall Out Boy to focus on his mental health.
"Without divulging all the details, I must disclose that my mental health has rapidly deteriorated over the past several years," Trohman said in a statement shared Wednesday night on Fall Out Boy's Twitter account. "So, to avoid fading away and never returning, I will be taking a break from work which regrettably includes stepping away from Fall Out Boy for a spell."
The statement came less than a day after Fall Out Boy announced their new album, So Much (for) Stardust, which is set to be released on March 24. The band, which comprises lead singer Patrick Stump, bassist Peter Wentz, and drummer Andy Hurley, released the first single for the album, "Love From the Other Side," on Wednesday.
Trohman said the timing of his departure in light of the new album made his decision to step away even more difficult. He added that the new album fills him "with great pride (the sin I am most proud of)" and thanked his bandmates and family for understanding and respecting his hiatus.
"In the meantime, I must recover, which means putting myself and my mental health first," Trohman said. "Smell you sooner than later."
Trohman referenced a lyric from Neil Young's 1979 song "Hey Hey, My My (Into the Black)" to explain his hope that the break is temporary and necessary to avoid burnout.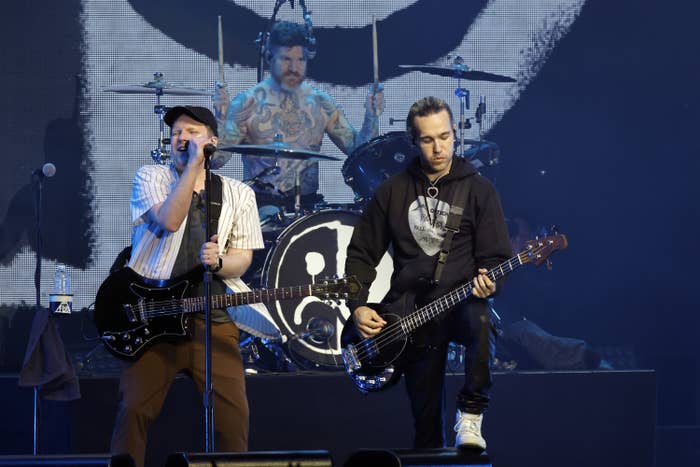 "Neil Young once howled that it's better to burn out than to fade away. But I can tell you unequivocally that burning out is dreadful," Trohman said.
This isn't the first time Trohman has publicly opened up about his mental health. On Sept. 13, the guitarist released his memoir None of This Rocks, which detailed his struggles with depression, his mother's mental illness, and his experiences of stardom.
"The challenge was finding the words to describe certain ethereal chemically based feelings and experiences that I had yet to verbalize. But once I found those words, the expression worked as a release to a pressure valve," Trohman told BuzzFeed News about his depression, anxiety, and mood disorder in an interview last September.
Trohman said he wrote the book with the hope of helping others "with equally complicated brains feel less alone in the world."