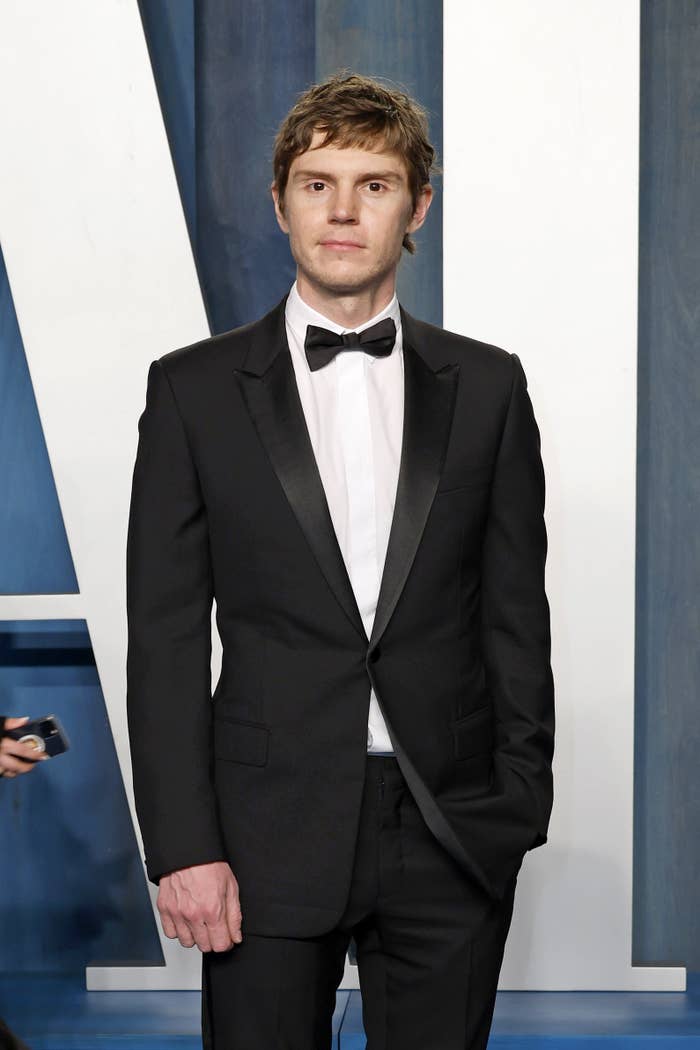 Season 2 of The White Lotus almost looked very different. Turns out Evan Peters was originally set to play Ethan, the newly wealthy computer programmer and occasionally erratic husband to Aubrey Plaza's character, Harper. Instead, actor Will Sharpe took on the role and received tons of critical acclaim.
The alternate universe casting choice confession comes from White Lotus executive producer David Bernad, who told Deadline on Wednesday that scheduling conflicts prevented Peters from joining the hit HBO show. Representatives for Peters did not immediately respond to a BuzzFeed News request for comment on why he couldn't play Ethan.
"[Ethan] was the last part we cast in the season, and originally it was supposed to be Evan Peters, but for whatever reason — scheduling or timing — it didn't work out," Bernad said. "We were really trying to figure how to cast that part so it didn't feel like familiar casting."
Things certainly worked out for The White Lotus team as British actor Will Sharpe took on the role instead.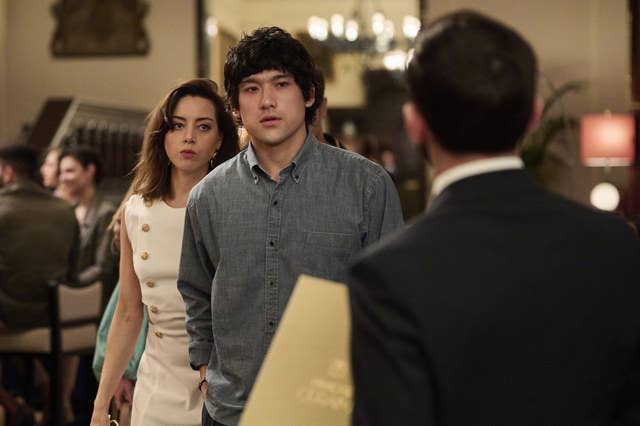 Bernad first came across Sharpe after watching his performance in the BBC and Netflix series Giri/Haji.
"I'd never seen him before, and he was just incredibly talented," Bernad said. "I looked at his other work and realized he was kind of a chameleon."
On the HBO series, Sharpe mainly acted alongside Plaza, as well as Theo James, who played his longtime college buddy Cameron. Season 2 of the series was a major success, and the show has already been renewed for Season 3.
It's not likely Peters is too bummed about missing out on starring in the buzzy show, considering he starred in one of Netflix's most-watched shows: Dahmer – Monster: The Jeffrey Dahmer Story. The series premiered a little over a month before the second season of White Lotus premiered.
This isn't the only non-casting casting news to come out of White Lotus recently. Meghann Fahy, who played Cameron's wife, Daphne, in Season 2, originally auditioned to play Rachel, the young journalist and miserable newlywed, in Season 1, according to the Hollywood Reporter. She lost the part to Alexandra Daddario.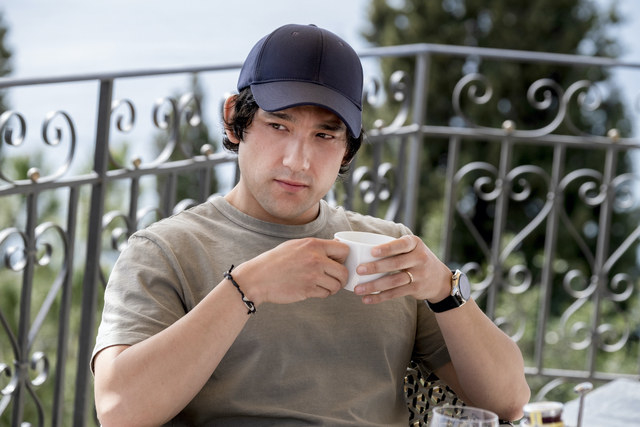 As for the highly anticipated third season, Bernad also confirmed to Deadline that it will likely take place at a hotel resort in Asia, which creator Mike White previously revealed. In a segment that played after the Season 2 finale, White said he hopes to explore "death" and "Eastern spirituality" in the third season; however, a location has not been officially announced.
Bernad also added that he and White nearly filmed in Asia for an unnamed Amazon Prime project in 2016, which gave them the desire to work on the continent for future projects. "We've tried to work in Asia a lot and hopefully season three will be our chance to make something happen there," he said.
No official casting for Season 3 has been announced, so maybe Peters will make his White Lotus debut after all. Better start that petition now.