Drew Barrymore spontaneously decided to prank-call her ex-boyfriend Luke Wilson on a Thursday episode of her talk show, but the plan was foiled after she realized she had called an actor with a slightly different name instead.

While appearing as a guest on The Drew Barrymore Show, Glass Onion star Kate Hudson joined Barrymore in reminiscing over their dating past with brothers Owen and Luke Wilson. After they said they haven't heard from the brothers in a while, they came up with the idea of prank-calling them.
"We were talking about the Wilsons the last time you were here. I dated Luke," Barrymore said.
But when trying to reach Luke Wilson, Barrymore and Hudson accidentally called a different actor named Lucas Wilson.
"You looking for the actor? That's not me," Lucas Wilson said while laughing.
"I'm so sorry! We're prank-calling people right now," Barrymore responded.
"What am I, on a TV show?" Lucas Wilson said after Hudson asked him if he was single.
Lucas Wilson then informed the two that he appeared in 1999's Never Been Kissed, the romantic comedy Barrymore starred in. A representative for The Drew Barrymore Show clarified that he had an uncredited role in the movie.
Barrymore dated Luke (not Lucas) Wilson between 1996 and 1998, while Hudson dated Owen Wilson on and off between 2006 and 2009.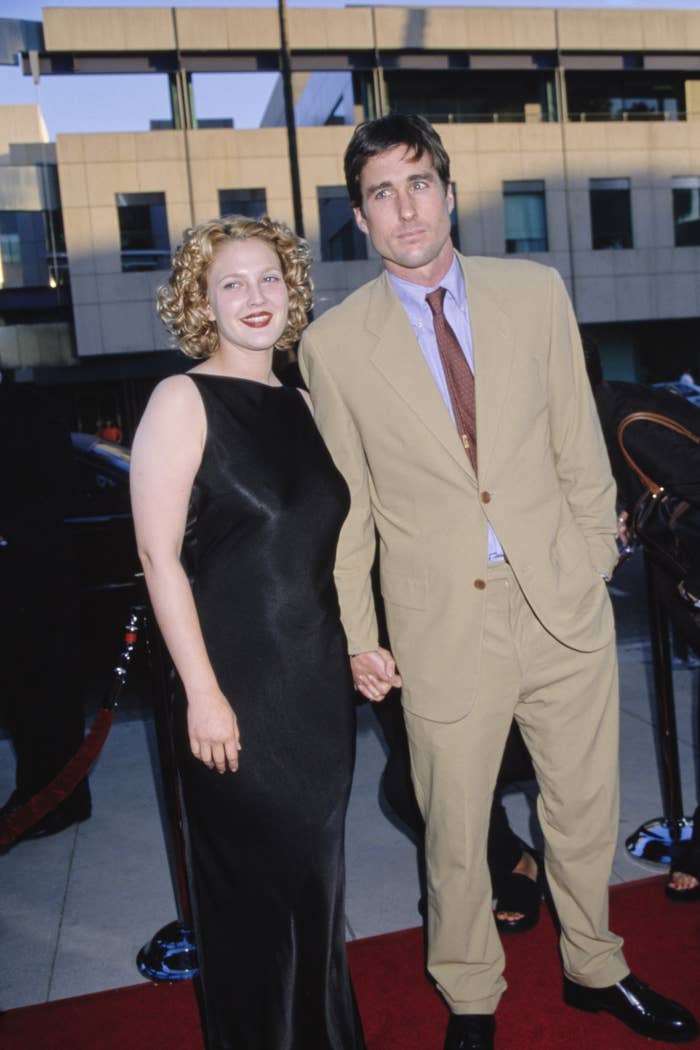 Prior to Barrymore and Hudson's antics, the two talked about not carrying resentment toward previous romantic partners.

"I think it's so fun to celebrate and champion your exes. You may not have the same relationship," Barrymore said.
Hudson agreed and added that people often carry the pain of relationships ending and the hurt egos that come with it. She said there's a healthier way: to find a different kind of love for that person.
"There's usually someone carrying more pain than the other," Hudson said. "If you can't get past that and you can't move past that, you're just holding it, and I think love changes form. You don't just stop loving someone."
The two also said they believe it's unhealthy to fault an ex-partner entirely for a relationship ending.
"Sometimes you screwed up, I screwed up. Sometimes you literally break up with nothing to point to," Barrymore said.
Barrymore has proven she has no problem featuring her ex-boyfriends on her show: Tusk actor Justin Long, whom she dated between 2007 and 2010, appeared as a guest last September.
"We had so much fun, but we were more hedonistic. A little more immature. We would get together, we would break up. It was chaos. It was hella fun," Barrymore told Long during the Season 3 premiere.
"You were the best," Long said.