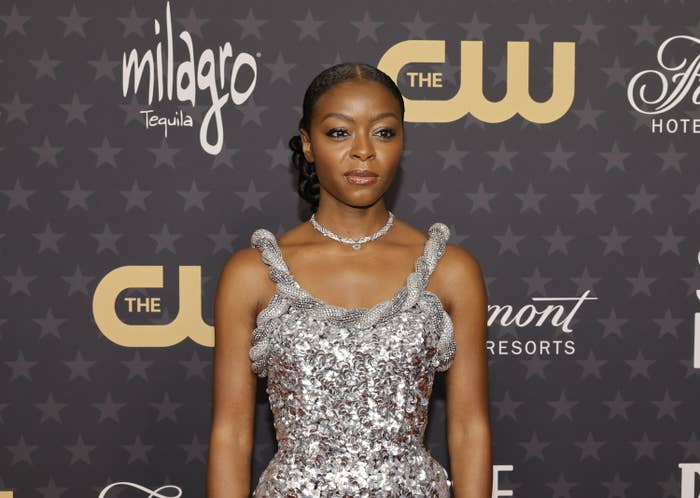 Danielle Deadwyler said racism and misogynoir played a part in this year's Oscar nominations, following what many called a snub for her leading performance in Till.
On a Friday episode of the Kermode & Mayo's Take podcast, Deadwyler said she strongly agreed with comments made by Till director Chinonye Chukwu, who previously blamed the lack of Academy Award nominations for the historical drama on discrimination against Black women in Hollywood. Deadwyler added that misogynoir, which refers to prejudice toward Black women specifically, is responsible for Academy voters not seeing the movie.
"We're talking about people who, perhaps, chose not to see the film. We're talking about misogynoir — like, it comes in all kinds of ways, whether it's direct or indirect. It impacts who we are," Deadwyler said.
Given the presence of misogynoir in everyday cultural institutions, she said, everyone should assess and make more equitable the spaces where Black women have been shut out. "It is in our quotidian life, it is in our industries, it is a rampant thing," Deadwyler said.
"Nobody is absolved of not participating in racism and not knowing that there is a possibility of its lingering effect on the spaces and institutions that it created," she added.
Deadwyler was widely seen as a potential Oscar nominee for her portrayal of Mamie Till-Mobley in Till, which tells the true story of the American activist's relentless search for justice for her 14-year-old son, who was brutally lynched in 1955. Deadwyler was nominated for a Critics Choice Award and a BAFTA for the role.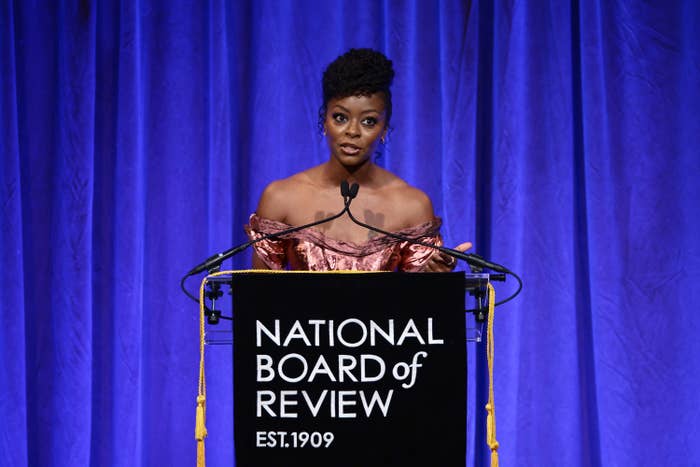 Following the announcement of the Oscar nominations on Jan. 24, many were outraged that both Deadwyler and Viola Davis, who earned nods at both the Critics Choice Awards and the Golden Globes for her role in The Woman King, were excluded.
In a Jan. 24 Instagram post, Chukwu wrote, "We live in a world and work in industries that are so aggressively committed to upholding whiteness and perpetuating an unabashed misogyny towards Black women."
She added that she would continue to cultivate joy, one of her "greatest forms of resistance," regardless.
The backlash around Deadwyler's and Davis's snubs coincided with Andrea Riseborough's surprise Best Actress nomination for her role in the indie film To Leslie. Riseborough's nomination was not backed by a heavily funded campaign, as is the usual route, but rather by word of mouth among multiple high-profile figures in Hollywood, including Gwyneth Paltrow, Edward Norton, Mary McCormack, and fellow nominee Cate Blanchett.
On Jan. 27, the Academy of Motion Picture Arts and Sciences, the organization behind the awards ceremony, announced it would review the procedures around Oscar campaigns. The group announced on Jan. 31 that Riseborough would keep her nod. Riseborough did not previously respond to BuzzFeed News' request for comment on the nomination and review. Yellowjackets star Christina Ricci and To Leslie costar Marc Maron came to Riseborough's defense, while others in Hollywood supported the review.
Bad Trip star Lil Rel Howery argued the campaign procedures used for Riseborough would not work for Black actors, on a Feb. 2 episode of Vulture's Into It podcast.
"We've always done that type of campaigning. Nobody cares," Howery said.