Courteney Cox's friends showed up for her as she received her star on the Hollywood Walk of Fame. In fact, some of these friends were notably her Friends costars: Jennifer Aniston and Lisa Kudrow.
On Monday, they attended the ceremony honoring Cox's career in Hollywood, including her legendary roles in Shining Vale, Cougar Town, and the Scream franchise, as well as her most iconic role as Monica Geller on Friends.
Inadvertently, the mini Friends reunion may have also provided an unintentional update on the life of Aniston's famous character. When Lupita Sanchez Cornejo, who is chair of the Hollywood Chamber of Commerce, called Aniston and Kudrow to join Cox onstage, she accidentally misnamed Aniston's character.
"Our next speakers are both actors. They worked on the hit show Friends in the roles of Rachel Geller and Phoebe Buffay," Cornejo said.
Yes, Kudrow played Phoebe Buffay, but Aniston's character was actually named Rachel Green for most of the series, though *spoiler alert* she ends up with Ross Geller (David Schwimmer).
All this to say, Cornejo accidentally ignited an interesting Friends question: Did Rachel change her last name to Geller?
Cox corrected Cornejo after people in the audience shouted, "Rachel Green!" However, Cox then said, "She married Ross, though. Didn't she marry Ross?"
Aniston argued that Rachel very much kept her own name.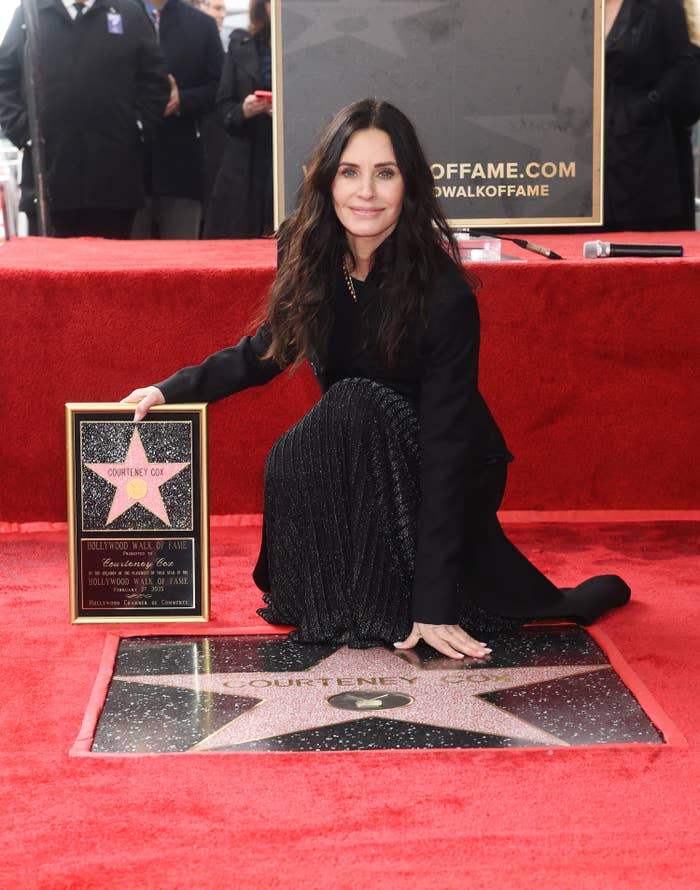 "I think that was wishful thinking that Ross and Rachel got married and I would have become Rachel Geller, but that's OK," Aniston said. "Who knows?"
"I thought you did," Cox responded. "I seriously thought you guys got married."
Aniston then clarified that there isn't a clear answer about the name change before Kudrow pointed out the characters did get married.
"You two did get married. Wasn't it in Vegas?" Kudrow asked, acknowledging the Season 5 finale where a drunk Ross and Rachel elope in Vegas.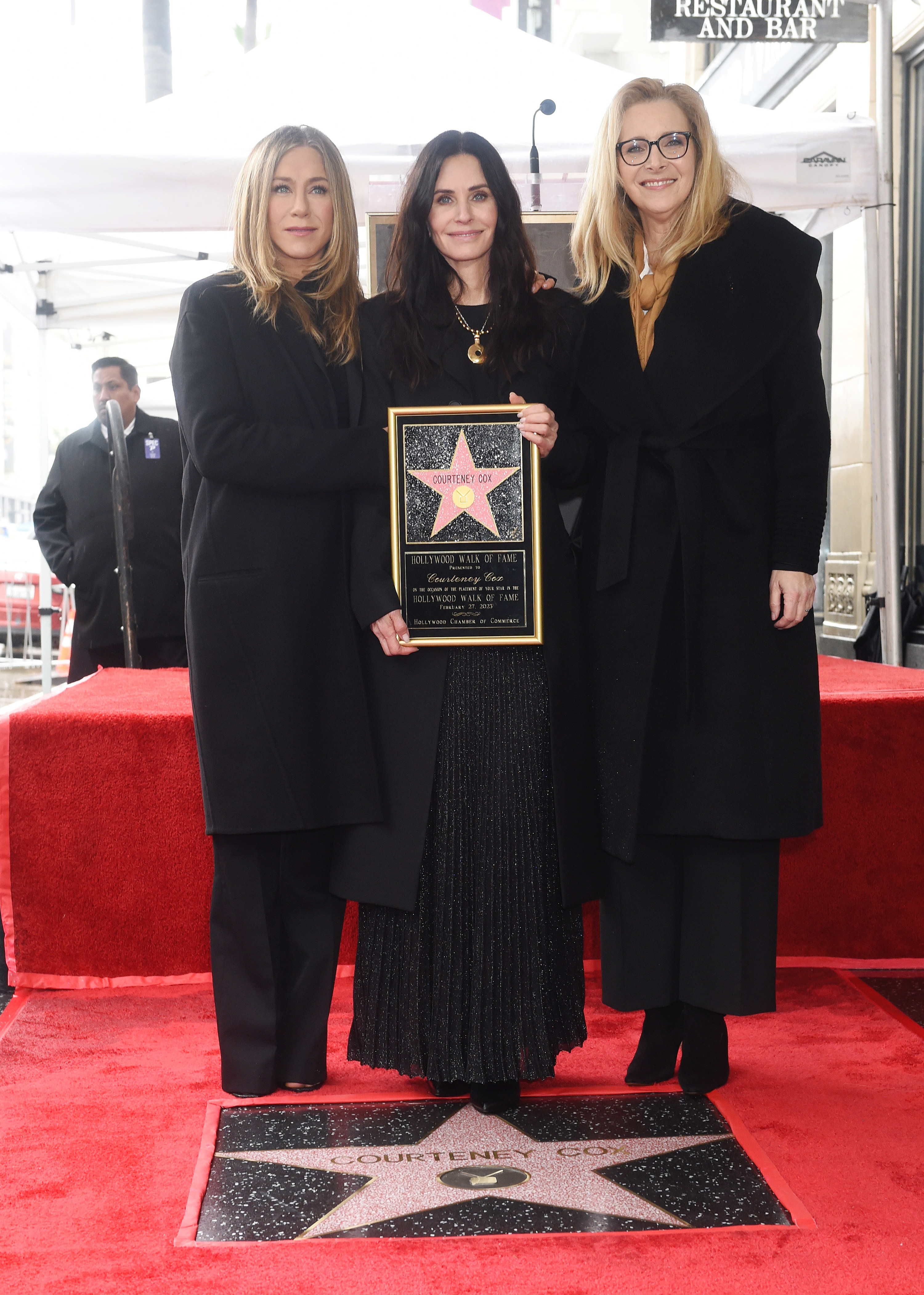 Though Rachel did not change her last name following that marriage, Aniston said at the ceremony that "we don't know" whether her character would have, had the characters gotten married a second time.
Aniston and Kudrow then set the debate aside to honor and praise Cox. Aniston said Cox instilled into the cast's DNA the importance of supporting rather than competing with one another.
"Those wise words have stayed with me and I learned them as a young twentysomething-year-old actor," Aniston said. "And that really set me on my path as a young woman being able to have creative relationships that I cherish to this very day."
Kudrow echoed Aniston's response, saying it was Cox's wisdom that set them up to be "one of the closest loving and supportive casts in, I'll say it, in the history of television."
Aniston later got choked up while discussing what an "extraordinary friend" Cox is and thanked her for enriching their lives.
The three actors then shared a group hug and mentioned that they've been close for 30 years.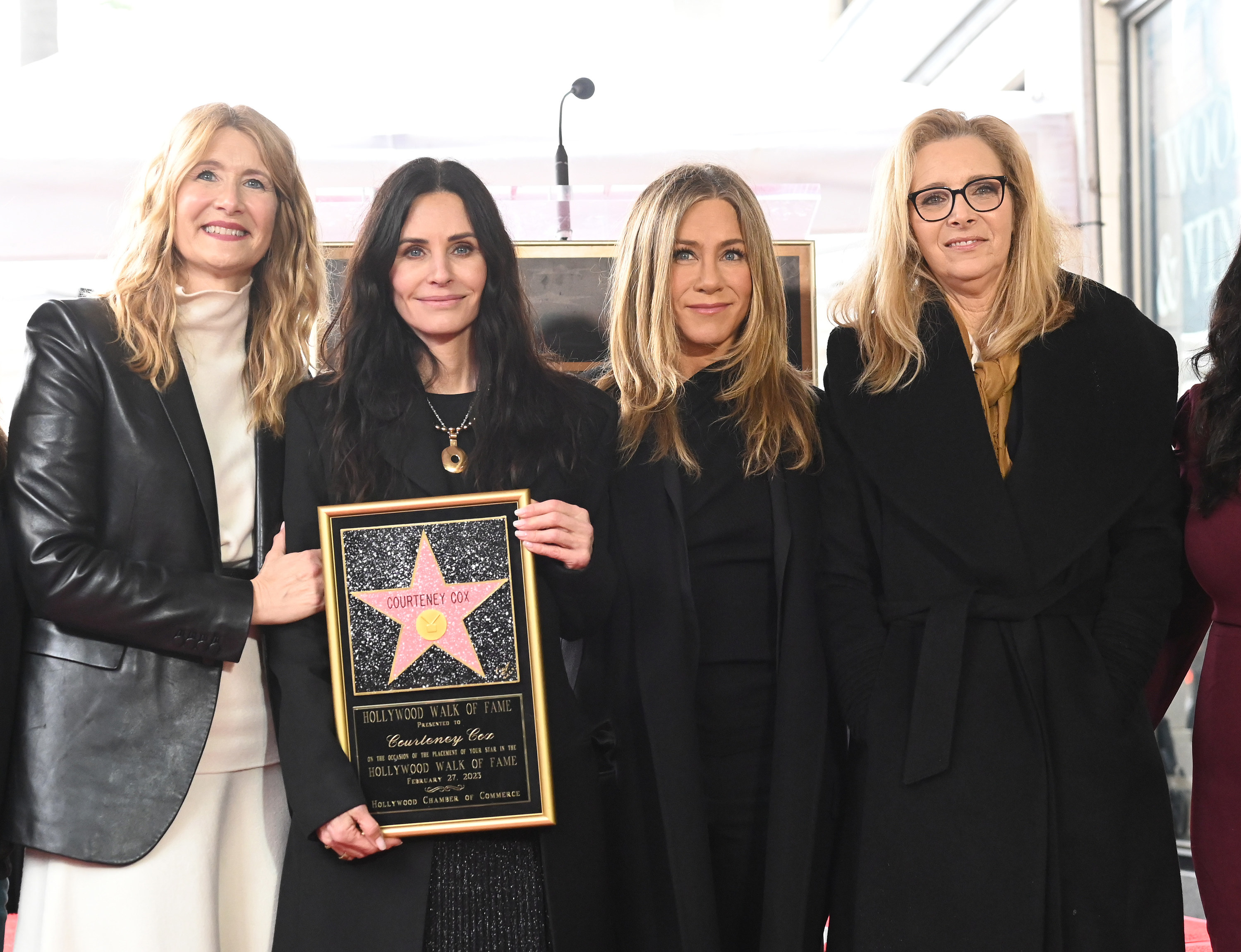 Big Little Lies star Laura Dern was also in attendance and shared kind words about Cox.
Cox herself also gave a speech, saying she has been "lucky enough to work with some of the best people in the business."
She cited a story about how, at one point, she only had $2 as a struggling actor and her late father had asked her to return home to Alabama to be a salesperson. The next day, she said, she landed her role in Family Ties, which was one of her first major gigs.
Cox said, "I do love my dad and I know he's really proud of me and it does look like I'm here to stay."