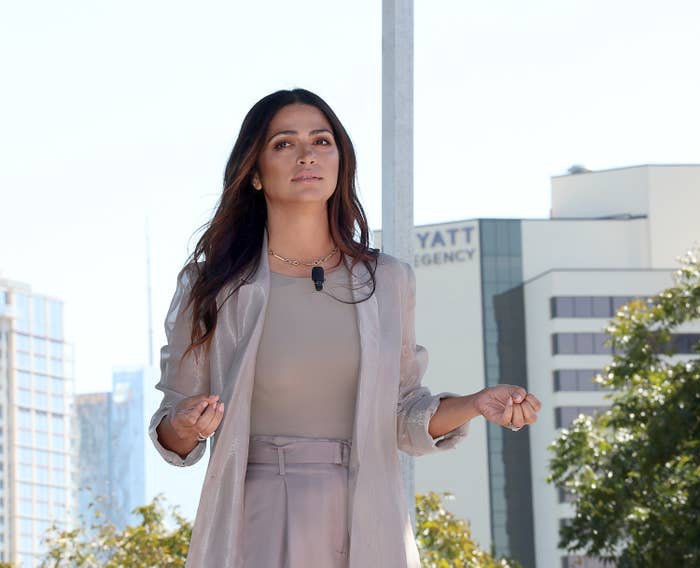 Actor Matthew McConaughey and his wife Camila Alves McConaughey were on the Lufthansa flight on Wednesday that experienced severe turbulence and left seven people hospitalized, Alves McConaughey shared on Thursday.
In an Instagram post, the model and entrepreneur detailed her experience on Lufthansa Flight 469 and shared a brief video clip of food items and debris scattered inside the plane after the turbulence. In the caption, she said she shared only footage of the mess to respect the privacy of others on board.
"On Flight last night, I was told [the] plane dropped almost 4000 feet, 7 people went to the hospital, Everything was flying everywhere," Alves McConaughey wrote. "The plane was a CHAOS And the turbulence [kept] on coming."
Alves McConaughey said they were safe following the incident and had boarded a new flight on Thursday.
"I must say everyone @marriottbonvoy by the airport of Washington where we had to divert to and spend the night was so kind! @officiallymcconaughey and I made it to the bar with 1 minute before closing…slept well, getting on new flight today, To the journey I continue."
The flight, from Austin to Germany, had been diverted to Virginia's Washington Dulles International Airport after the incident, per CNN. The brief turbulence happened around 90 minutes following takeoff and led to minor injuries to a few passengers, a Lufthansa spokesperson told CNN in a statement.
"The @lufthansa flight you are seeing on the news today!!!! Yes…that one," Alves McConaughey wrote.
The comment section was flooded by other celebrities showing support for her chaotic experience.
"So grateful everyone's safe especially you," model Helena Christensen commented.
"Omg dear friend thank gd everyone is OK. I am the worst flyer and not sure i would be as brave as you are right now," fashion designer Rachel Zoe wrote. "sending strength and safety."