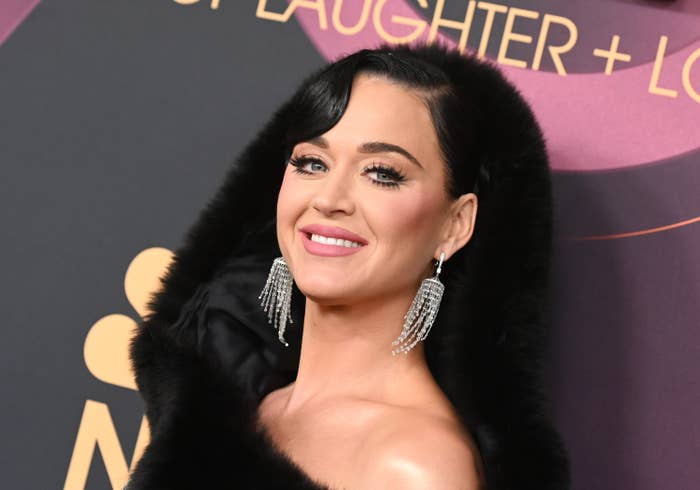 Katy Perry hasn't forgotten about her memorable — and highly memed — experience being slimed at the Kids' Choice Awards over a decade ago.
On Sunday, the American Idol host responded to a post by Bebe Rexha, who was slimed at Saturday's Nickelodeon ceremony after performing her hit "I'm Good (Blue)."
"they were kind to you sis," Perry commented on Rexha's post.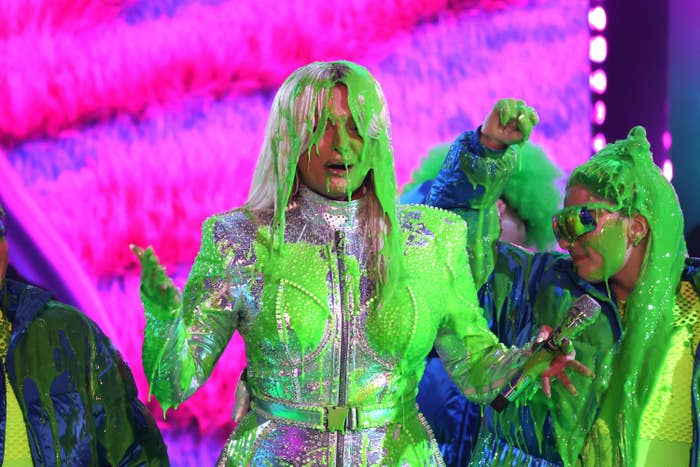 It's a right of passage to be slimed at the Kids' Choice Awards, but Perry's moment was arguably one of the most iconic in KCA history.
In 2010, the "Teenage Dream" singer presented the Favorite Movie Actress award alongside Jonah Hill to Miley Cyrus for Hannah Montana: The Movie. As Perry opened a box to announce the winner, green slime shot directly into her face, knocking her down and covering her yellow dress.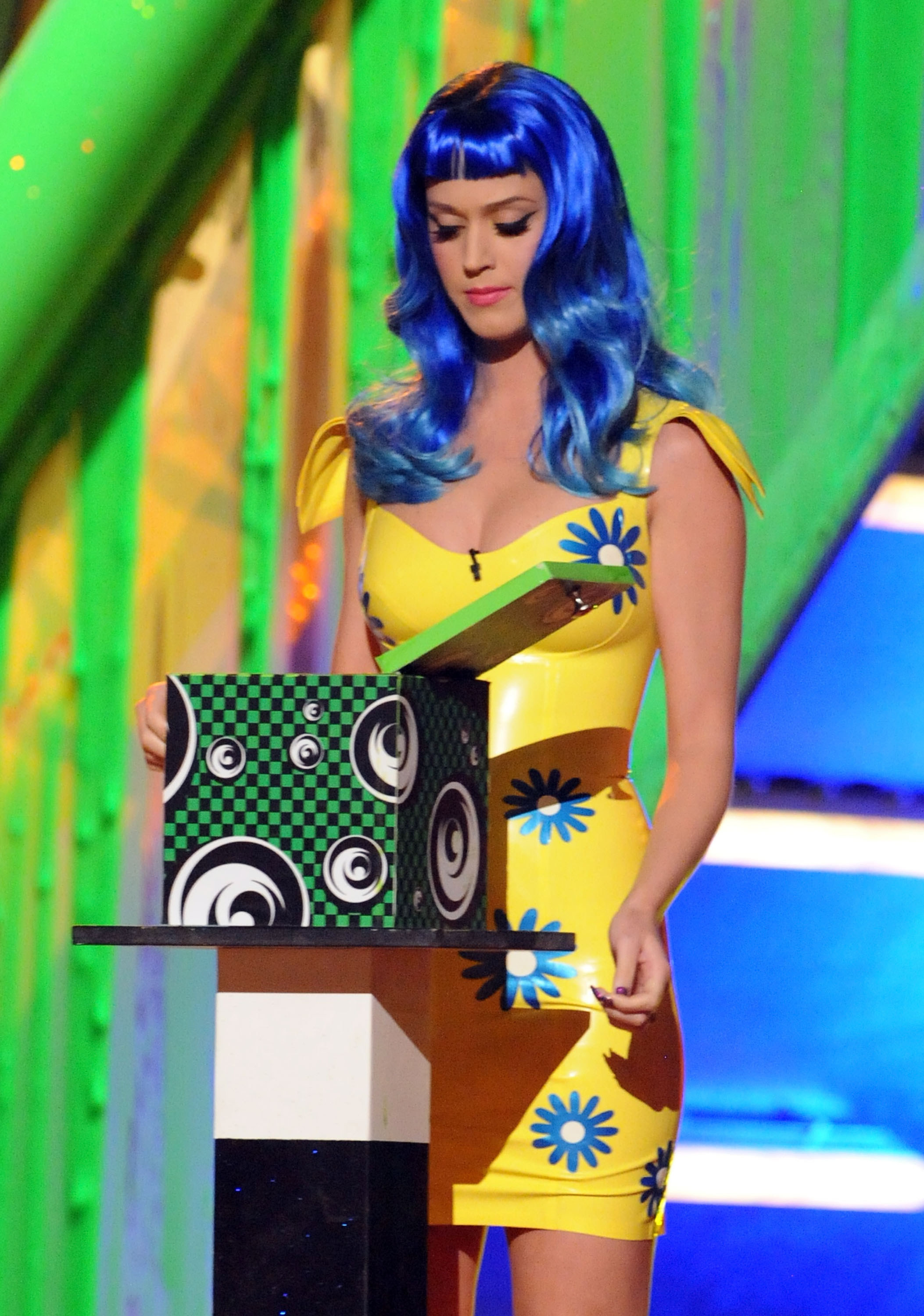 Perry wasn't the only one to react to Rexha being slimed. The KCA's official Instagram account also commented on Rexha's post, writing, "green is definitely your color."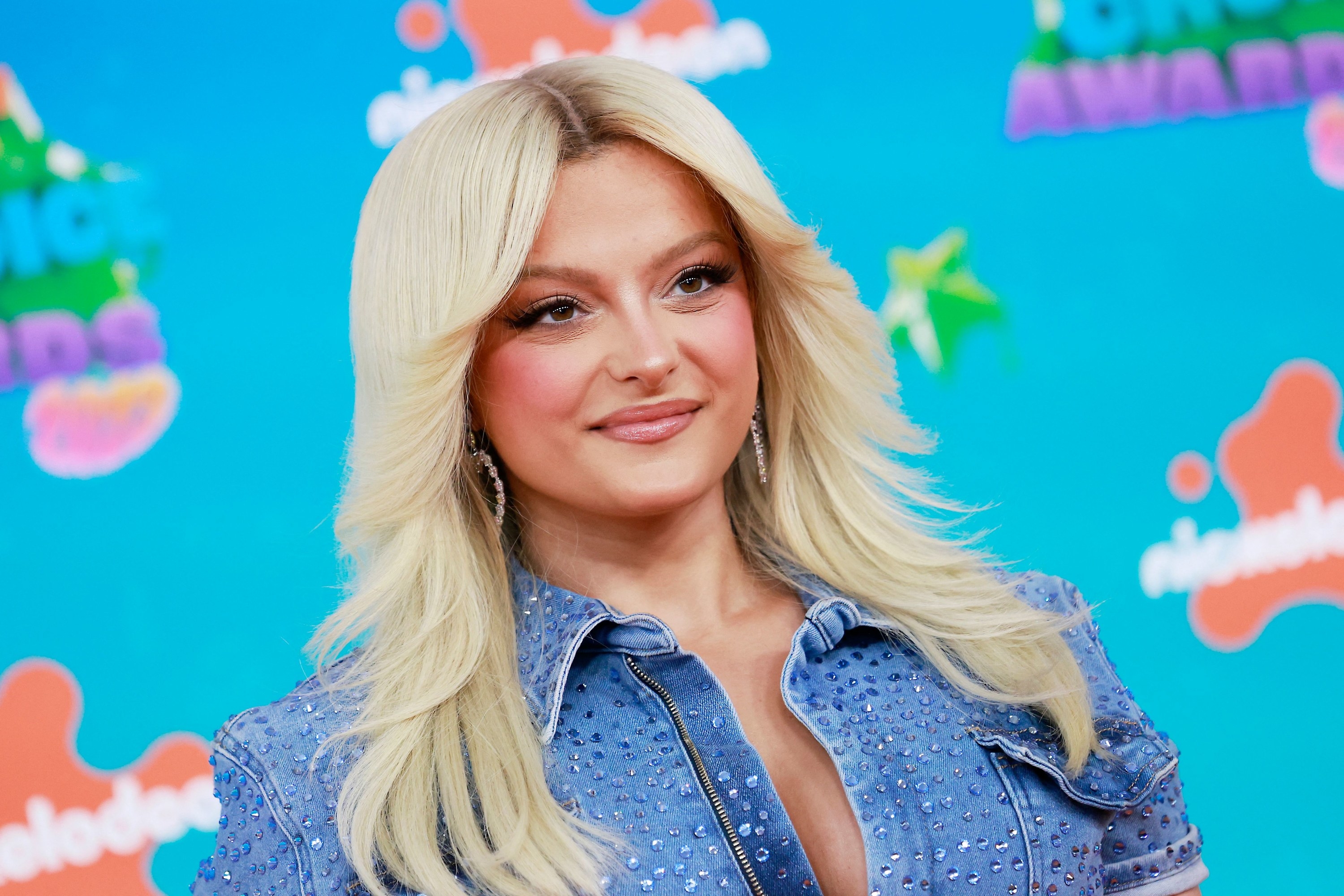 Saturday's show — where young fans vote for their favorite movies, shows, and artists — was hosted by former NFL star Nate Burleson and reality TV star Charli D'Amelio. In addition to Rexha's number, the show featured performances by Lil' Baby and Young Dylan. Presenters included Transformers: Rise of the Beasts stars Anthony Ramos, Pete Davidson, and Dominique Fishback.
As for the other people slimed, stars Michelle Rodriguez, Chris Pine, and Adam Sandler also didn't walk away dry.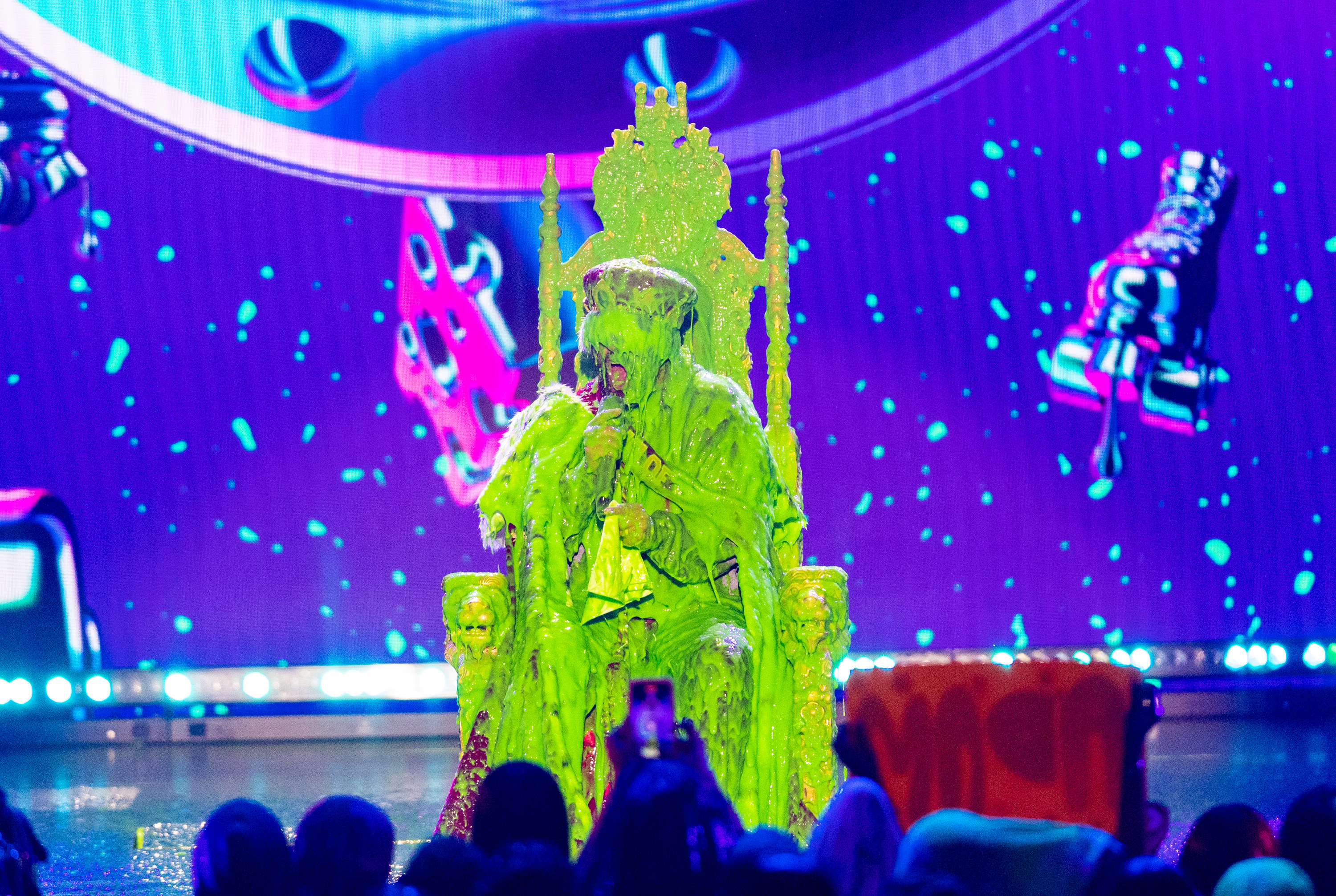 "Thank you for not sliming me tonight. I can't stand that stuff," Sandler said while sitting on a throne dressed as a king, jinxing himself moments later.
Melissa McCarthy was also dunked into a box of slime while wearing goggles. She joked about being confused over why she was the only one.
"I thought we were all going to be in these little box seats. They said, 'Don't worry about being in a box of slime, because everybody is going to be,'" McCarthy said, pointing at the audience. "But they aren't in a box of slime."