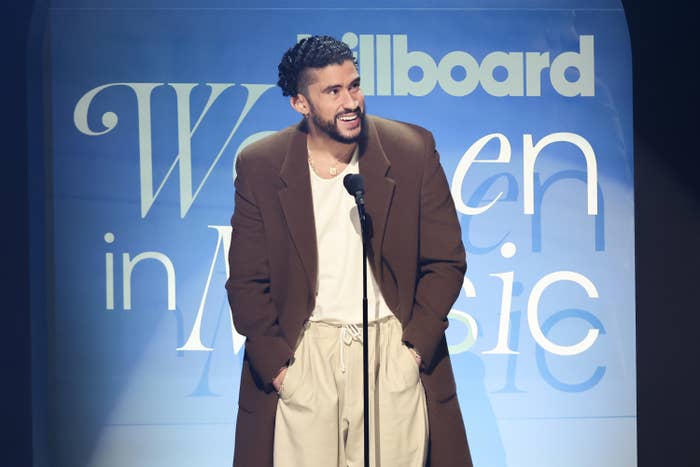 Bad Bunny, one of the most recognizable faces and voices in music, revealed he initially wanted to hide behind a mask — a bunny mask, to be specific.
In Tuesday's episode of The Late Late Show, the Grammy-winning artist told host James Corden during a "Carpool Karaoke" segment that, at the start of his career, he wanted to be the type of artist who didn't reveal their identity by wearing a mask.
"Like DJ Marshmello," Cordon said, referring to the American music producer who wears a white helmet with a black smiley face. Marshmello is behind the hit songs "Happier" with Bastille and "Wolves" with Selena Gomez.
"Yeah something like that 'cause I never wanted to be so famous, but then I just went with the flow," Bad Bunny said.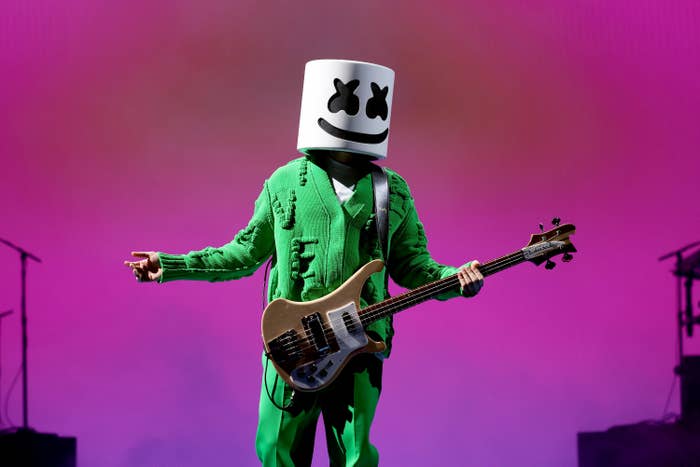 Corden then asked two crucial questions: Why would he consider covering "such a beautiful face"? — to which Bad Bunny replied with a simple "Yes" — and how did he decide on his stage name?
The Un Verano Sin Ti singer, whose real name is Benito Antonio Martínez Ocasio, said he chose "Bad Bunny" as his stage name because, no matter how "bad" he could be, he would still look cute.
"That's me! Because I'm a good guy. I'm cute," the Puerto Rican rapper said before making flirty eyes directly at the camera in front of him.
He told E! News at the 2020 Billboard Latin Music Awards that a white bunny costume he wore as a kid inspired his name.
"Bad Bunny, that name comes from a picture when I was a kid. I think that I was six years old," the artist told the news outlet. "I was so mad. That was Easter day in the school, and the teacher picked me to dress up."
During "Carpool Karaoke," the two jammed out to a few of Bad Bunny's many hit songs, including "Dakiti" and "Tití Me Preguntó." They also gave it their all, singing pop hits like "Break Free" by Ariana Grande and Zedd and "As It Was" by Harry Styles.
"I think this is the English song that I most know the lyrics," Bad Bunny said of "Break Free."
On Feb. 24, CBS announced The Late Late Show will be ending. Cordon's final episode is scheduled for April 27.