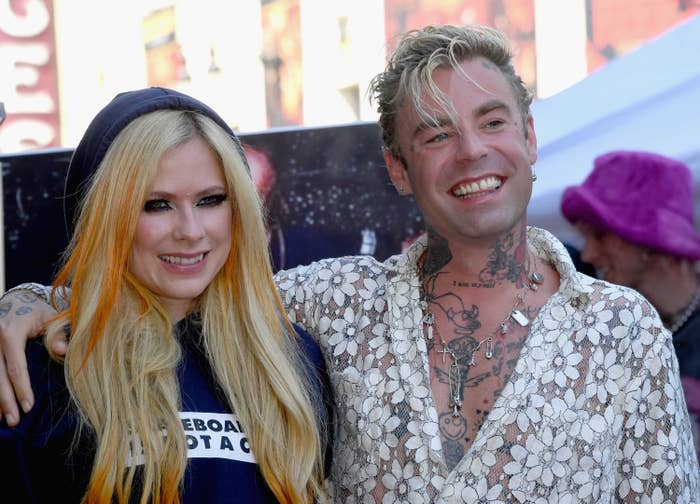 Avril Lavigne and Mod Sun are no longer engaged as of Tuesday, according to TMZ and People.
Mod Sun, whose real name is Derek Ryan Smith, popped the question to the "Sk8er Boi" singer in April 2022. However, People reported that the pop-punk musicians, who have been on and off for the last two months, are no longer engaged.
One of their last public appearances together was at a pre-Grammys event in LA on Feb. 4.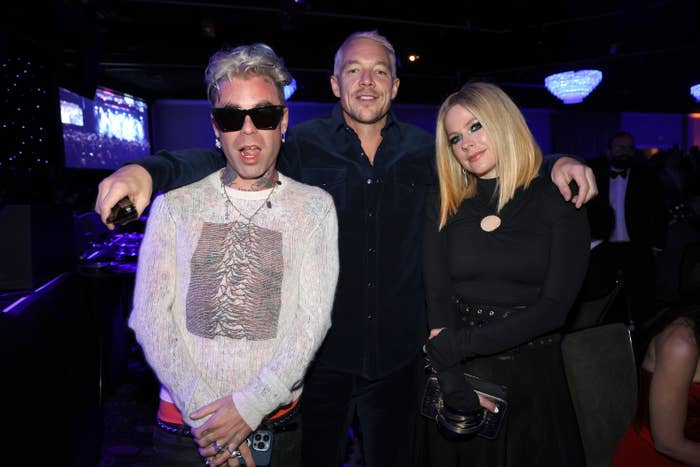 According to a spokesperson for Mod Sun, the broken engagement is "news" to the singer. "They were together and engaged as of three days ago when Mod left for tour so if anything has changed that's news to him," the representative said.
They reportedly met in January 2021 before collaborating on the track "Flames," which appeared on Mod Sun's album, Internet Killed the Rockstar, that year.
Over a year later, in April 2022, the two both shared the news of their engagement on social media.
In the photo, Mod Sun is seen kneeling in front of Lavigne near the Eiffel Tower, holding her arm as she smiles.
"Yes! I love you forever," Lavigne wrote in French in her Instagram caption.
"The day we met I knew you were the one. Together forever til our days are done. I had a dream where I proposed in paris," Mod Sun wrote in his Instagram post. "I love you Avril."
On Monday, TMZ published photos of Lavigne hugging rapper Tyga outside of the Nobu restaurant in LA. However, a source told People that Lavigne and Tyga were "genuinely friends and nothing more."
A representative for Lavigne has not responded to BuzzFeed News' request for comment.