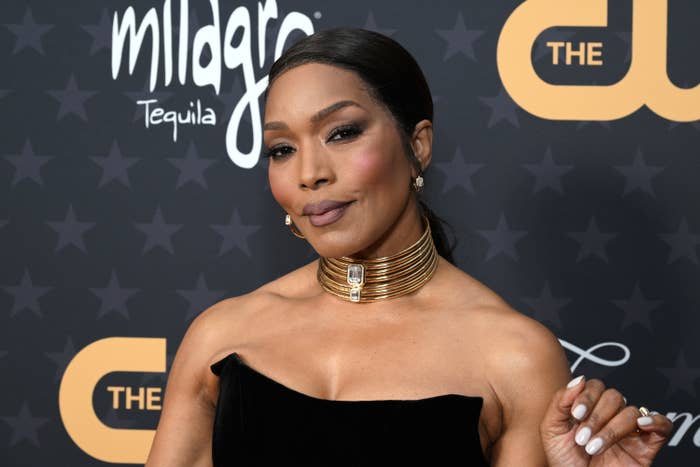 On Tuesday, Angela Bassett not only received her second Oscar nomination, but she also became the first actor to be nominated at the Academy Awards for a performance in a Marvel movie.
The 64-year-old actor is up for Best Actress in a Supporting Role for her performance as Queen Ramonda in Black Panther: Wakanda Forever. She was previously nominated for Best Actress in 1994 for playing Tina Turner in the biopic What's Love Got to Do With It.
Bassett is joined this year in the Best Supporting Actress category by actors Hong Chau for The Whale, Kerry Condon for The Banshees of Inisherin, and Everything Everywhere All at Once stars Jamie Lee Curtis and Stephanie Hsu.
Shortly after the nominations were revealed, Bassett shared her reaction in an Instagram post, saying the announcement made her Tuesday morning "a little extra special."
"What has drawn me to each of the women I've portrayed throughout my career is their strength, compassion, resilience, and power," Bassett wrote.
In Wakanda Forever, a sequel to 2018's Black Panther, Bassett called upon her real-life grief to play Romanda, the mother of T'Challa, aka the superhero Black Panther. Chadwick Boseman, who starred as T'Challa in the first film, died in 2020 from colon cancer. Bassett said on Instagram that playing Romanda touched her spirit because the character "is a mother and a leader who must care for her grieving nation as much as she cares for her family in mourning."
"Ramonda is a love letter that reflects and acknowledges what we women do everyday," Bassett wrote. "There was so much to unpack as an actress because it's brilliant storytelling, alongside a wealth of talent in front of and behind the camera. I'm thankful to the Academy for including me amongst a wonderful group of actresses."
The Marvel film received additional Oscar nominations for Best Visual Effects, Best Costume Design, and Best Makeup and Hairstyling. Rihanna's comeback single "Lift Me Up," which appears in the film, also earned a nod for Best Original Song.
Lupita Nyong'o, who plays Nakia in the Black Panther franchise and is herself an Oscar winner, congratulated Bassett on her nomination by sharing a photo of herself hugging Bassett at the 2019 Screen Actors Guild Awards.
"ANGELA BASSETT!! 💐💐💐 Congratulations on your deeply deserved Oscar nomination this morning, and five for #WakandaForever overall!! We love to see it!" Nyong'o wrote in an Instagram caption.
Tenoch Huerta, who played Namor in Wakanda Forever, shared the news of Bassett's nomination on his Instagram story, writing that she is "THE QUEEN" and "UNSTOPPABLE."
Bassett has previously won accolades for her performance at the Golden Globes on Jan. 10 and at the Critics Choice Awards on Jan. 15.
"We showed the world what Black love looked like," Bassett told reporters after her Golden Globe win. "We just made history with this award."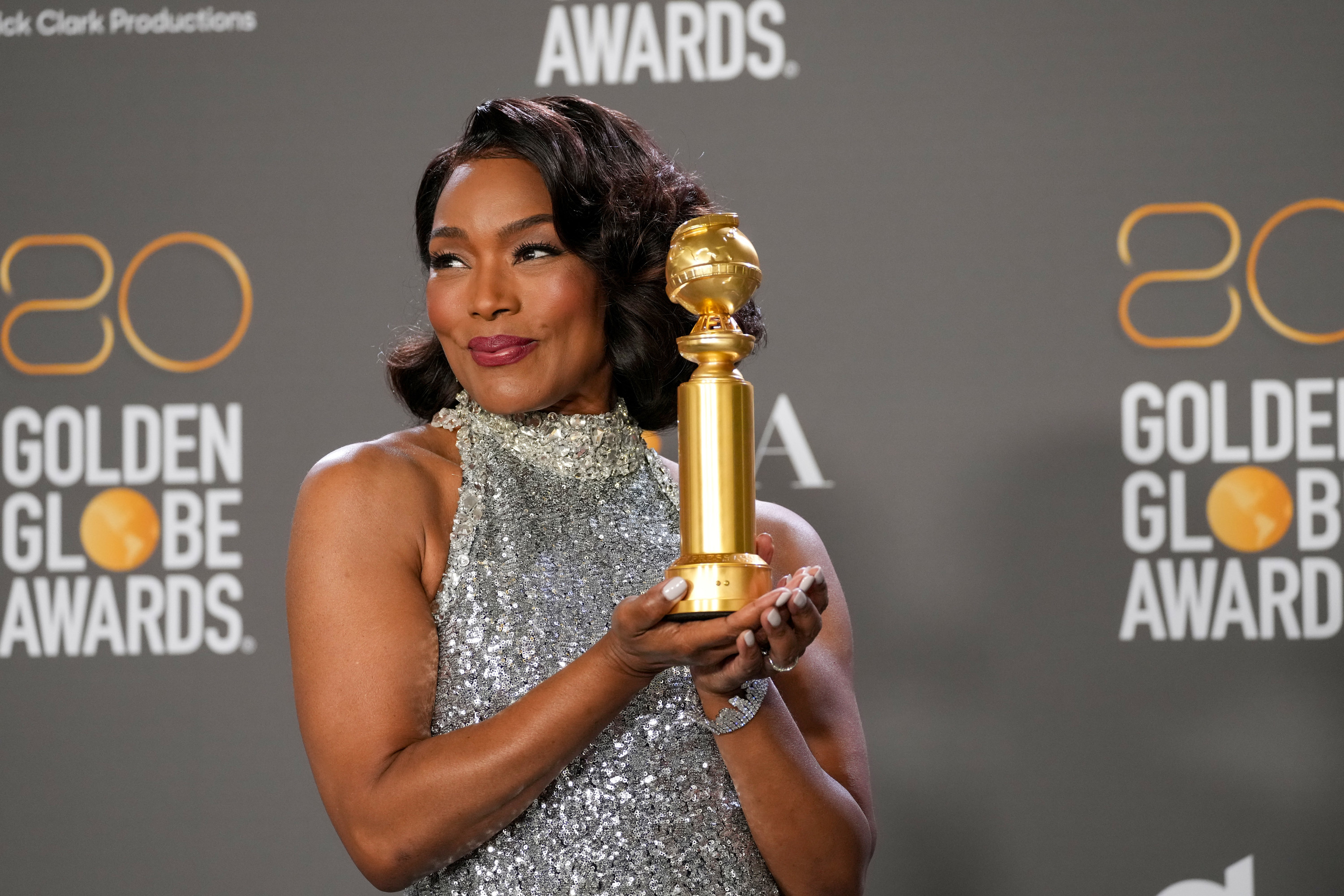 Bassett joins a small group of actors who have received Oscar nominations for performances based on characters that appeared in comic books or graphic novels. This includes Al Pacino (1990's Dick Tracy), Paul Newman (2002's Road to Perdition), and William Hurt (2005's A History of Violence). Both the late Heath Ledger (2008's The Dark Knight) and Joaquin Phoenix (2019's Joker) won Oscars for playing iconic Batman villain the Joker.
Black Panther: Wakanda Forever is set to be released on Disney+ on Feb. 1.