This is 21-year-old Flint, Michigan native Claressa Shields, and she is a complete and total badass.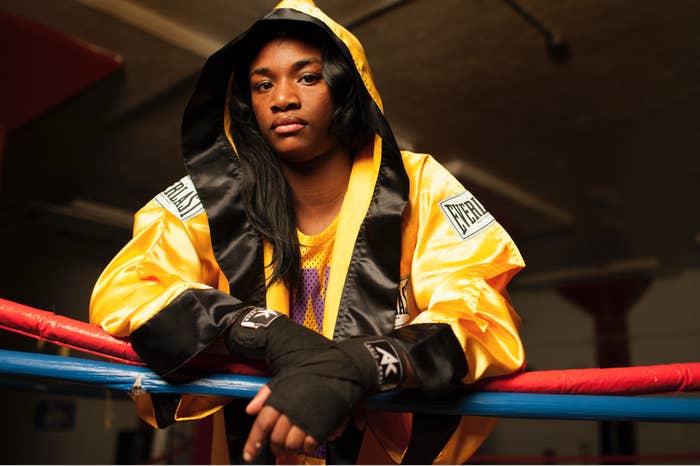 Though she's training to go capture the gold again in Rio, she took the time to talk with Another Round about her career, confidence, Muhammad Ali, and what it feels like to be in the ring about to punch somebody's lights out.
Also in this episode, Tracy talks about her trip home to Louisville, Kentucky to attend the city's send off for their late hero, Muhammad Ali.
And we discuss this very important Vine, which you need to watch right now.
The usual business:
Subscribe to the podcast on iTunes, Acast or your podcatcher of choice! While you're there, why don't you leave us a little review?
Subscribe to our weekly newsletter here! In your inbox every Friday.
Like us on Facebook.
Follow us on Twitter.
Questions? Comments? Need some advice? Email us at AnotherRound@BuzzFeed.com.
This episode features music from Donwill (follow him on Twitter) and Jean Grae.