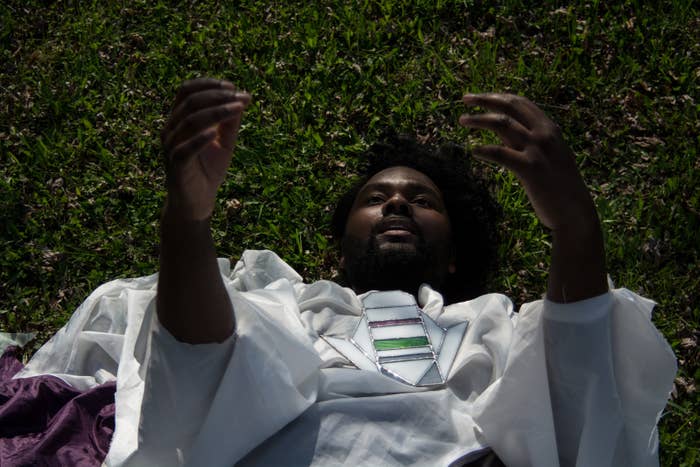 We are LIVE people!
Thank you to University of Michigan, and the School of Social Work's People of Color Collective for having us! And also to WNYC's The Greene Space for hosting Stacy's Career Corner live at Werk It, a women's podcasting festival. Both events were so much fun.
Tunde's music videos are as visually creative as his music. And this man has amazing skin. For further proof look at his music video for "Critical."
Stacy-Marie Ishmael gives us some advice about how to deal with the workplace when you're an introvert.
Because believe it or not, Stacy-Marie is one too. She has realized that she has to budget her social time. More than 1.5 events a week will compromise her sanity. She also recommends Quiet: The Power of Introverts in a World That Can't Stop Talking, a book by Susan Cain.
Watch the full segment here.
Recorded live at WNYC's The Greene Space.
The usual business:
Subscribe to the podcast on iTunes, Acast or your podcatcher of choice! While you're there, why don't you leave us a little review?
Subscribe to our weekly newsletter here! In your inbox every Friday.
Like us on Facebook.
Follow us on Twitter.
Questions? Comments? Need some advice? Email us at AnotherRound@BuzzFeed.com.
This episode features music from Donwill (follow him on Twitter) and Jean Grae.