Another Round, Episode 6: Lit Like Bic
On this weeks episode: Hillary's presidential announcement, questions for white people, and we chop it up with Twitter's resident Shakespearean fool @desusnice. Subscribe on iTunes!
Welcome to the episode that almost didn't make it to iTunes! This week, we attempt to have an insightful intelligent discussion with the internet's own Desus Nice, but the bourbon had a different idea.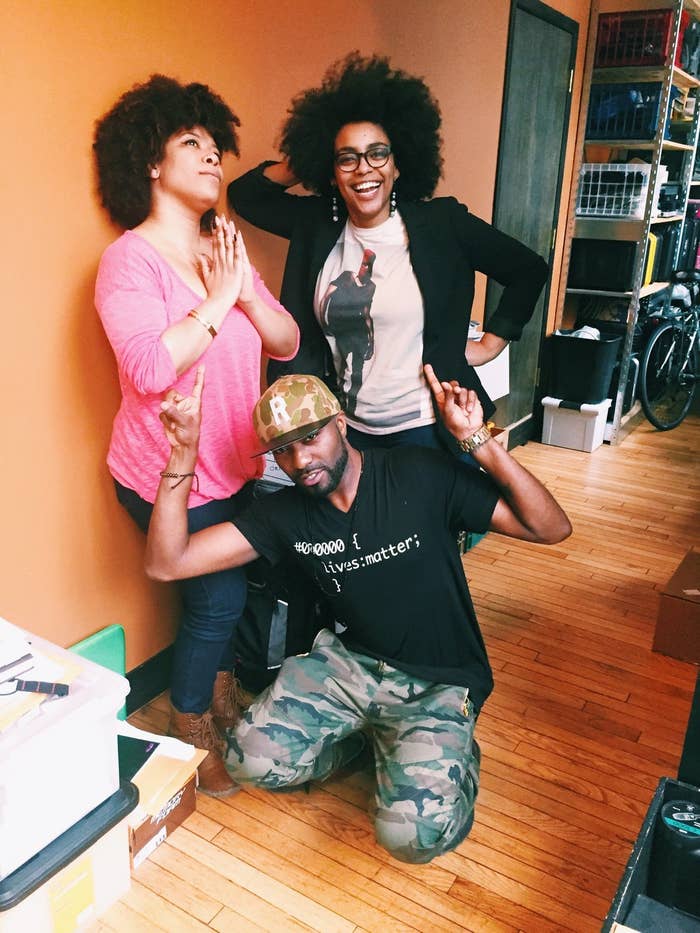 We seriously considered scrapping this episode and just doing it all over again, but you know what, this is us. Love us or leave us.
Update: PLEASE DON'T LEAVE US!
It's actually HIS fault that we got as drunk as we did; Desus drank beer instead of bourbon, which means that we had to drink all the bourbon ourselves.
Thankfully we still managed to have a fun time and have some interesting conversation and we didn't die. Yay!
Here are seven random things you can look forward to hearing in this week's episode:
"Have you ever seen two white people run into each other and their dogs know each other?"
"Crocs are not even a full set of shoes! They just cover your toes!!"
"I feel like all my ancestors are like 'Heben, what the fuck?!'"
"White people need a satire intervention."
"You are a Falstaffian troll."
"I'm not done sighing yet."
"To put it in terms of the youth: it was 'lit'"