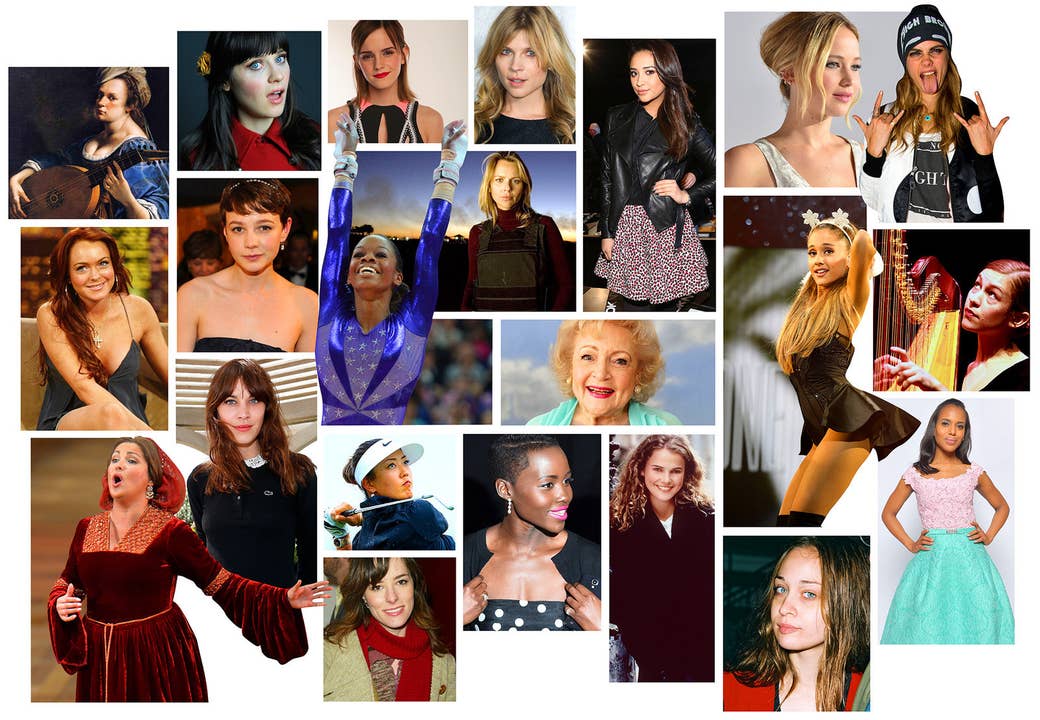 On the cover of the February issue of Vanity Fair, Rosamund Pike gives her best icy blue-eyed Grace Kelly. The cover's intro — "From Bond Girl to Gone Girl to 2015's It Girl" — is banal: Pike's beauty here is the real draw.
But still, there's that phrase, "It girl": one that Vanity Fair wielded back in 1998 for the then-up-and-coming Gretchen Mol, who struggled so mightily to make good on the promise that the New York Times dubbed it the "Vanity Fair Cover Curse," and that Vogue uses in its own February cover story on Fifty Shades of Grey star Dakota Johnson, "who exudes the effortless cool of an It Girl."
In naming someone an It girl, a publication is either hedging a bet (Gretchen Mol will be all that anyone's talking about in 1998) or trendspotting (Cara Delevingne is everywhere in New York; you'll be seeing her everywhere else soon). In this contemporary iteration, "It girl" has come to mean some cross of a new, young, generally hot thing known for attending parties and movie premieres and a new, young, generally hot thing who makes her name in a sphere (politics, journalism, golf, rap) broadly delimited to men. It's a seemingly safe way to declare someone as worthy of your attention without actually articulating what, exactly, merits that attention. These girls are it: no matter that the antecedent to "it" remains unknown.
So what's the fascination with naming — and reading about — prospective It girls? The term may seem like a cliche, ambiguous, employed out of editorial imprecision, and it certainly is many, if not all, of those things. But the century-long history of the It girl, coupled with a remarkable usage spike over the last decade, points to a broader and enduring trend in which writers flag a certain type of behavior, demeanor, or ambition, name it, and, in so doing, map a certain type of (limited, limiting) career and behavior trajectory in which the woman is forever marked by both her gender and her ineffable thing-ness. There's no such moniker, after all, as an "It woman."
The modern It girl age can probably be traced to a seminal 1994 New Yorker profile of Chloë Sevigny in which Jay McInerney dubbed the 19-year-old "the It Girl with a street-smart style and down-low attitude." The article's lede set the scene for this '90s version of the It girl, which is to say, part socialite, part fashion plate, part indie oddity:
It's weird, this happens all the time. Chloë Sevigny is sitting at one of the outdoor tables at Stingy Lulu's on St. Mark's Place just off Avenue A, absorbing a mixed green salad and devouring the just-out September Vogue. A black girl and an Asian girl huddle anxiously on the corner a few yards away, checking her out. The two are about Chloë's age, which is nineteen, and they seem to be debating whether or not to approach. Do they recognize her from the Sonic Youth video—the one filmed in Marc Jacobs' showroom, which was kind of a spoof of the whole grunge thing—or did they catch her modeling the X-Girl line last spring? Maybe they saw her photo in Details, the ones taken by Larry Clark, who has just cast Chloë in his new movie, "Kids."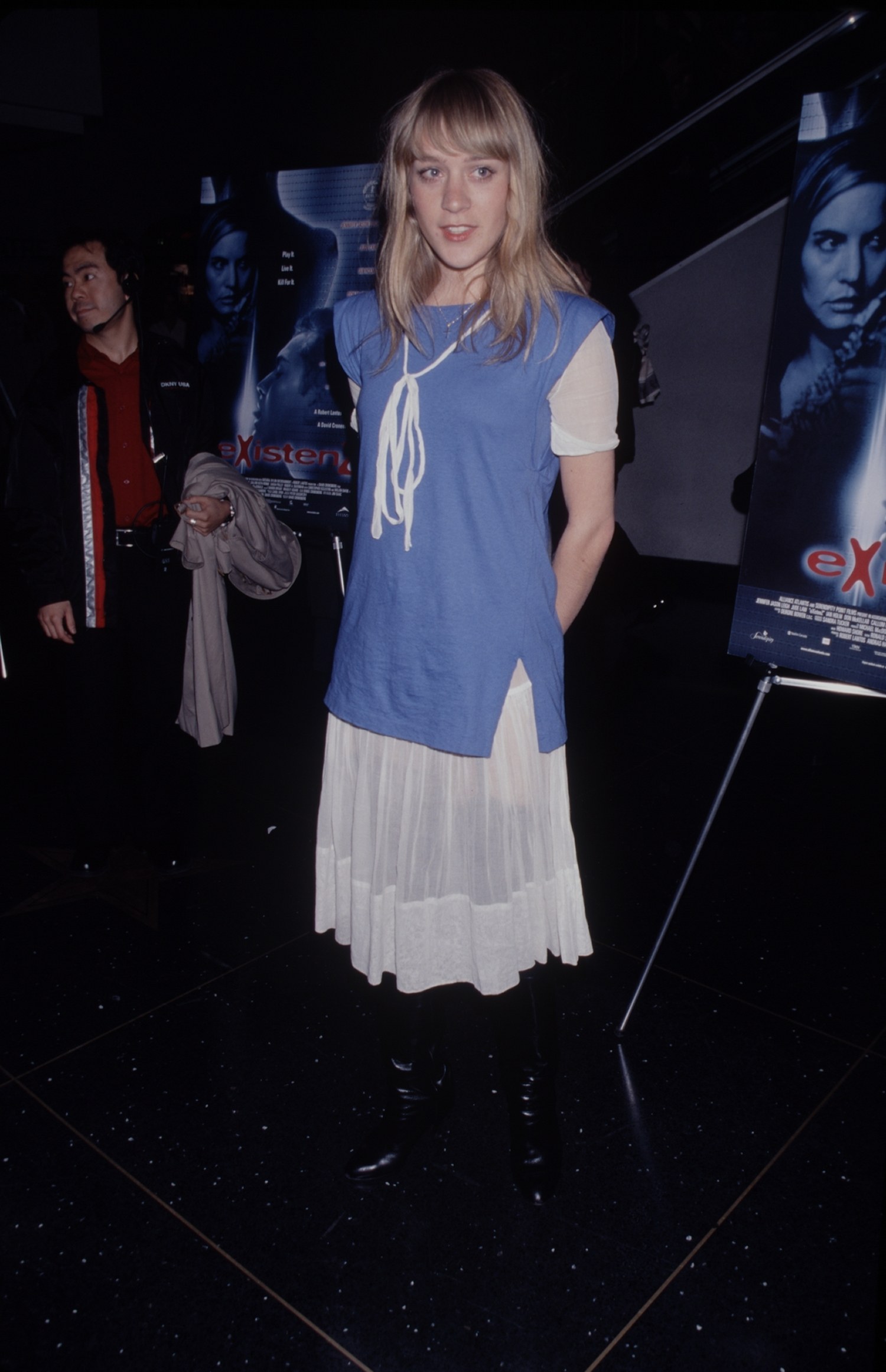 Sevigny wasn't beautiful, exactly, or sexy, per se; she was different, and indifferent, and that's what made her It. Sevigny's It-ness manifested a particular sort of abrasive, even erudite hipness. So much about her seemed to scream "fuck you, I contain multitudes," yet the profile attempts, as profiles must, to unite that multiplicity under a single theme: It-ness. In so doing, the New Yorker transformed an unruly woman like Sevigny, with her nontraditional looks and unfamiliar club-kid ways, into a digestible rhetorical pile of It.
And thus began the beginning of the It girl deluge. Entertainment Weekly started a yearly "It List" cover in 1997, and the Times used it for another potentially threateningly different young woman (Fiona Apple) and, in "The Making of an It Girl" (1998), Keri Russell. The Guardian put it to work for "professional posh person" Tara Palmer-Tomkinson in 2000; in 2001, the character of Amelie was an It girl (Globe and Mail); in 2002, it was Parker Posey, snowboarder Tara Dakides, Chelsea Clinton, and Italian Baroque painter Artemisia Gentileschi; in 2003, the WNBA's Sue Bird and "Almost It Girl" Jaime Presley; in 2004, Belinda Stronach, CEO of Magna International, Lindsay Lohan, and Joanna Newsom.
Then it gets so ridiculous I can only offer you a semi-chronological It bomb:
Feist, Michelle Monaghan, war zone It girl Lara Logan, Michelle Wie, Margherita Missoni, "dewy It girl of spirituality" Marianne Williamson, lit's It girl Chimamanda Ngozi Adichie, tennis It girl Nicole Vaidisova, Carey Mulligan, Katherine Heigl, "It girl of the social network scene" Facebook, opera's It girl Anna Netrebko, Pakistani politician Benazir Bhutto, George Clooney's ex-girlfriend Sarah Larson, gymnast Shawn Johnson, The New Yorker cover of the Obamas fist-bumping, "It girl for the poorer, darker Russia" Agniya Kuznetsova, Alexa Chung (who published a book simply entitled It), Betty White, Blake Lively, CBC radio personality Frances Bay, Freida Pinto, "lesbian It girl" Ruby Rose, Frances Bean, San Francisco It girl Rose Pak, Elizabeth Olsen, Zooey Deschanel, "Russia's Scandalous It Girl Kseniya Sobchak," Carly Rae Jepsen, Lena Dunham, Gabby Douglas, "fashion's new It girl...and boy Andrej Pejic," Sofia Vergara, Suki Waterhouse, Annie Lennox's daughter Tali, Kerry Washington, reality star Gigi Hadid, Lupita Nyong'o, Jennifer Lawrence, Pantone's Color of the Year "Marsala," model Cara Delevingne, Rita Ora, Kendall Jenner, hip-hop's Jhené Aiko, "indie It girl" Aubrey Plaza, Ariana Grande, "director-DJ-designer" Vashtie Kola, softball player Mo'ne Davis, Emma Watson, Felicity Jones, Dakota Johnson, the Nine West It girl tote, French actress Clémence Poésy, Gossip Girl character Jenny Humphrey, "Piperlime's new holiday It girl" Shay Mitchell and, from Vogue in 2014 alone, slideshows of British It girls, Japanese It girls, Korean It girls, country It girls, and Parisienne It girls.
According this list, an It girl can be a serious war reporter, a fearless politician, an impressive athlete, a person of color, over 40, over 80, a color, a magazine cover, a persona who buys an $80 tote, a social networking site, an androgynous man, a celebrity scion, a model, an Oscar-winning actress, a writer, a lesbian, a person who drinks wine from a terrifically ugly glass. The It girl's gone democratic. But to what end?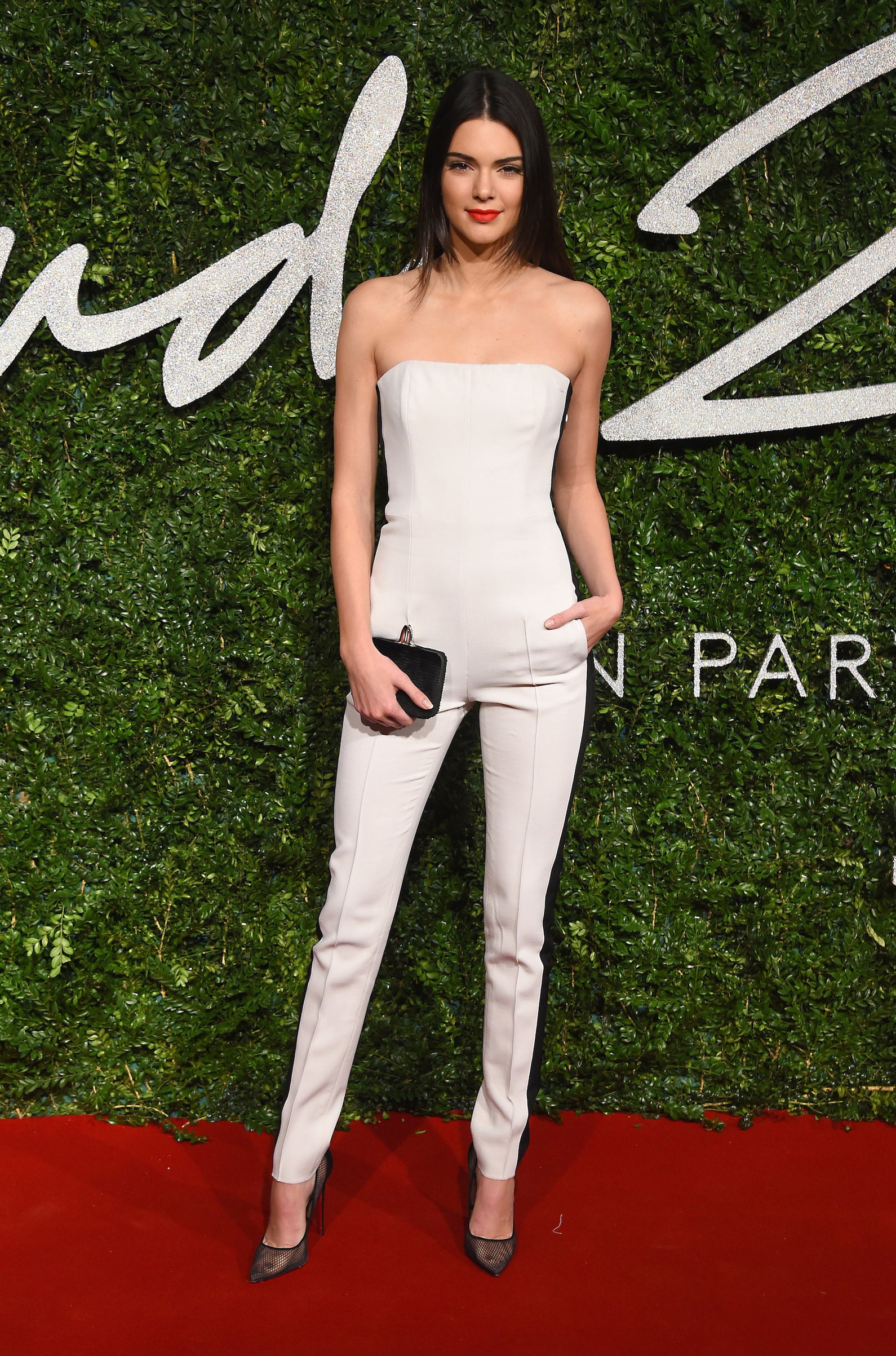 You could argue that today's hazy, often imprecise use of "It girl" isn't indicative of lazy writing so much as an expanded understanding of what sex appeal, charisma, and the type of personality that can "change the chemistry of a room" might look like: women of different nationalities, sexualities, backgrounds, and careers.
That's something worth celebrating, of course. But the persistence — or at least the resurgence — of the term in the mid-'90s also aligns with the rise of postfeminism, an ideological attitude in which the advances of second-wave feminism are traded in for the rhetoric of "choice": freedom through self-objectification and consumption of goods, empowerment via the capacity to attract the attention of men, "girl power" in the place of systemic progress against patriarchy.
Those goals are a throwback to the 1920s understanding of female empowerment, a decade in which women reconciled freedoms enabled by suffrage, conspicuous consumption, and the entrance of women into the public sphere with the endurance of patriarchy. These "New Women," as they were called, were "free" — to have jobs as shopgirls, to use their wages to buy things — but in a profoundly limited sense of the term.
And no one crystallized those contradictory freedoms better than Clara Bow, the original It girl. Bow was the cat's pajamas, the bee's knees, the real fucking deal. She was pretty, sure, but so were a lot of girls on the silent screen.
She had something more: a curious and beguiling mix of sex appeal and modernity and charisma that no one really knew how to describe — save cultural commentator and author Elinor Glyn, who, over the course of the '20s, coined the designation of "It" and held forth as its arbiter. While some equated "It" with sex appeal, Glyn made it something more complex: "The It factor lives in the girl who doesn't know she's beautiful, who's utterly without self-consciousness or pretense."
For years, Glyn resisted attributing "It" to any single star or public figure. But then Paramount optioned her It novella, crafted a very loose adaptation thereof, and cast Clara Bow in the lead, effectively marrying her name to the concept.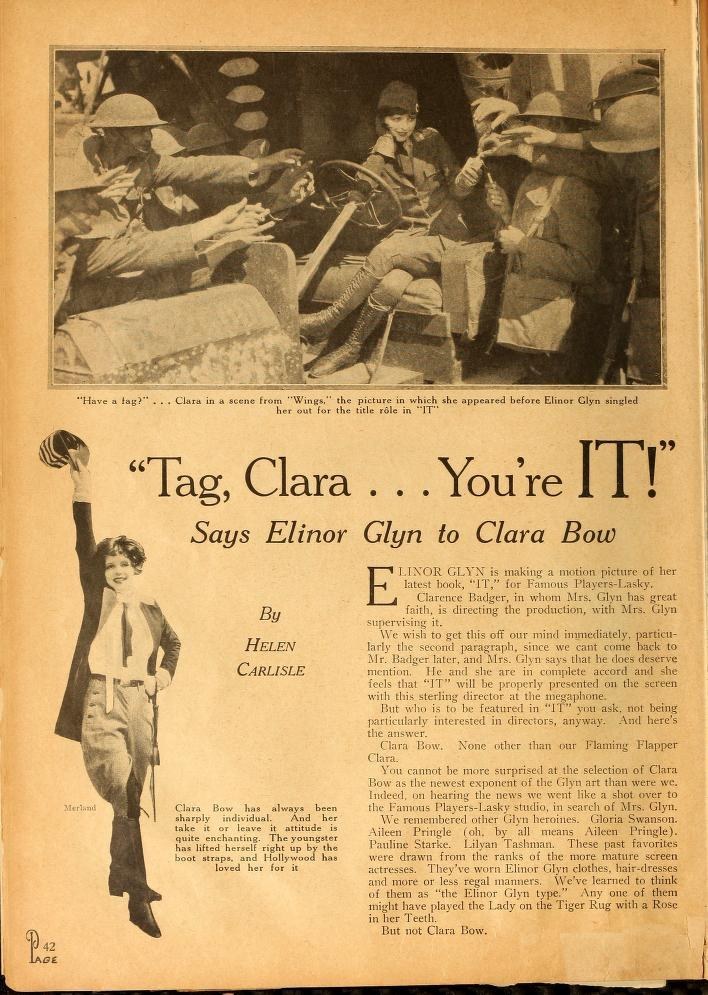 Watch a clip from It, and you can come close to understanding the power over audiences Bow had in 1927. I think it probably felt like watching joy, or the future, or the first time you saw a firecracker. Part of the attraction stemmed from her cool-girl antics offscreen; part was her embodiment, vis-à-vis her character in It, of a specific ethos of female liberation and consumerism, shot through with the overarching goal of marriage. It was sex appeal, but it was also just short of truly transgressive.
Because when Bow did cross the line of acceptable female behavior — stringing too many men along, gambling, drinking — is when she fell from It girl favor. In 1927, she was arguably the biggest star in the world; by 1932, having weathered a string of scandals and high-profile breakups and a truly awful tabloid smear campaign, she retreated from Hollywood completely.
Yet the mantle of It girl remained hers: At her peak, during her decline, in retrospectives and film revivals, and in the obituary of her husband, actor and Nevada lieutenant governor Rex Bell, she is invariably referred to as "It girl Clara Bow." Even as new stars (Jean Harlow, Mae West, Ava Gardner, Lana Turner) took up the mantle of Hollywood sexpot, the press and studios resisted dubbing them the latest It girl.
Outside of Hollywood, "It girl" was used to describe criminals and what would later be referred to as femme fatales: The "It Girl of Chicago Gangs," mentioned in the Chicago Daily Tribune (1931), was "known to the police as 'death angel'" and "all of her suitors met death by bullets or other violence." Or, in the newspaper Afro-American, It girl Helene Morgan's love meant "astonishing and tragic things" for the four men who fell for her.
"It girl" could also be highly localized: The Philadelphia Tribune followed the social life of "It Girl Miss Peggy Dee" in 1937, while the industrious men of MIT made elaborate plans for "a special meter, replete with electronic tubes" for a "unique method of testing college girls, office girls, and those who are 'at home'" to devise "the amount of 'It' in their make-up."
"It" was clearly still a concept with currency — and one plebes could possess in limited, apparently quantifiable amounts — but that concept remained powerfully linked to Bow. In the 1940s, however, "It girl" took on a new valence: a smart woman, usually one of few in her field, who played by men's rules with wit, cunning, and style. The New Yorker used it for a 1940 profile of Dorothy Thompson, the so-called first lady of American journalism, who was a foreign correspondent, wife to author Sinclair Lewis, and a widely read columnist in the years preceding World War II.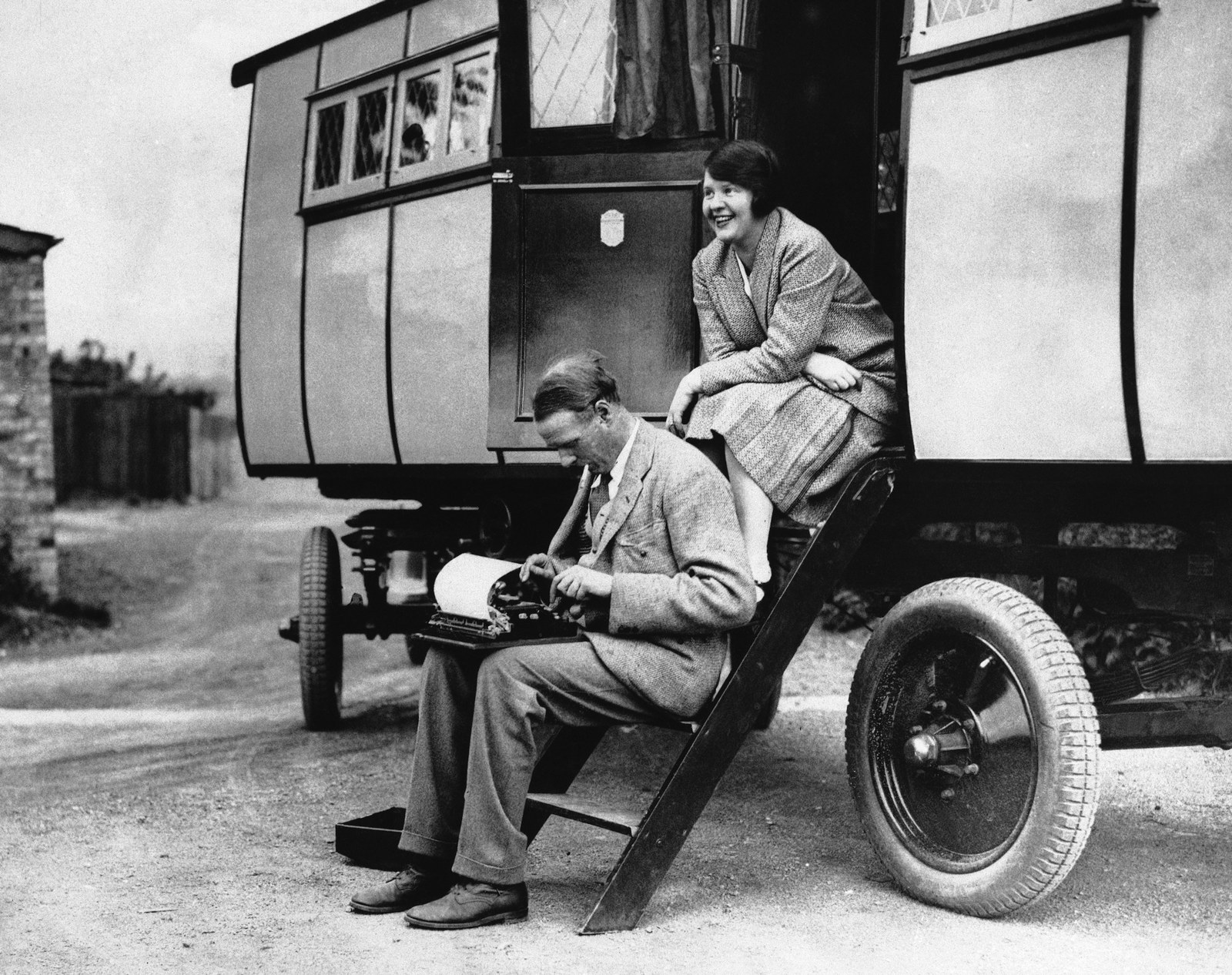 Thompson was a former suffragette and what my granddad would call a total pistol: stubborn and aggressive; sexy not for her body, but her mind. Lewis referred to the "international situation" (the burgeoning conflict in Europe) in relation to Thompson as "It," thereby rendering her the It girl. It's a play on the term, but it fostered a connotation of uniqueness, even brashness, that clings to contemporary uses of the phrase.
In 1946, for example, the Boston Globe called Clare Boothe Luce the "It girl of Congress," a reference that referred not only to her status as a "glamorous representative" married to one of the most powerful publishers in the world, but also the presence of a fiercely intelligent, occasionally combative, and unequivocally beautiful woman in elected office.
During this period, the press also applied the term to various non-Hollywood spheres: Broadway's It girl (Mabel Scott), It girl of European capitals (Una Mae), It girl of opera (Geraldine Farrar). But it wasn't until Bow's death in 1965 that the term was transmuted on to another type of girl.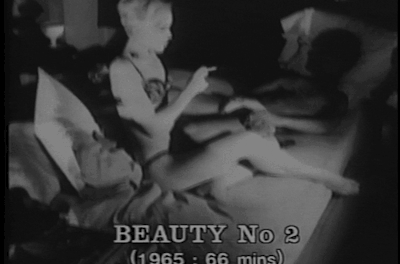 It's coincidence, really, that Edie Sedgwick began hanging out with Warhol the same year that Bow died. Yet the rise of Sedgwick — and the particular sort of waifish ingenue she represented — would guide another iteration of the It girl, this one marked by privilege, excess, and decline.
Sedgwick was an It girl without the specific designation: In June 1966, the New York Times grouped her with Warhol's other "superstars"; a month later, Vogue featured her in a full-page spread, declaring her a "Youthquaker."
The Times followed her around town, describing her antics with Warhol and Chuck Wein ("They made a scene in Paris by turning up at Castel's with 15 rabbits and Edie clad in a white mink coat and black tights that have become her signature") and habits (losing jewels, stripping to her bra and dancing in a pool, biting her nails). "It's not that I'm rebelling," she told the Times. "It's that I'm just trying to find another way."
Underground superstar, Youthquaker, but never an explicit It girl. She would be retrospectively dubbed as such — in the 2000s, reviews and publicity for Factory Girl, the Sienna Miller-starring film about Sedgwick, repeatedly made use of the term — but for most of the next three decades, the term was wielded only intermittently, affixed to a horse named "Bowl of Flowers," the apparent "IT Girl of the Turf Scene," Diana Ross (1988), young Jessica Lange (1983), and literary bête noire Tama Janowitz (1987) before the 1994 Sevigny profile sparked the It girl deluge.
In the early '30s, Clara Bow was forced to recognize the limitations of her freedoms when fans turned on her particular brand of sex appeal and behavior. Dance on tables, the instructions for It-ness went, but not too many tables. The label of "It girl" thus becomes a sort of rhetorical disciplinary device: a means of channeling a woman's potential in a sexualized yet ultimately contained direction in which she attracts the gaze, but never controls it. Even the term's application to Dorothy Thompson in 1940 or Benazir Bhutto in 2007 is a means of containing an otherwise unruly, powerful woman, transforming her accomplishments into a fad, a spectacle, the playful and ultimately unimportant work of a girl.
When I first saw the Rosamund Pike cover, I thought I was annoyed because of the misapplication of the term. Pike, I thought to myself, is no Clara Bow. But as I've thought more about the term, it's become clear that maybe I'm just subconsciously irritated by the way in which popular magazines wield the term as the ultimate backhanded compliment.
Because it's one thing to look back at Bow, and analyze, understand, and bemoan her It-ness, a label that simultaneously elevated her to the height of stardom and anchored her asunder. It's another to see the term — and all its insidious, objectifying power — resurface, proliferate, and thrive nearly a century later. Only this time, it's saddled not on one woman, but any woman who seems primed to be more than an object — an It, passive and pliable — in the narrative of their own lives. And that's nothing to be celebrated on the cover of a magazine.