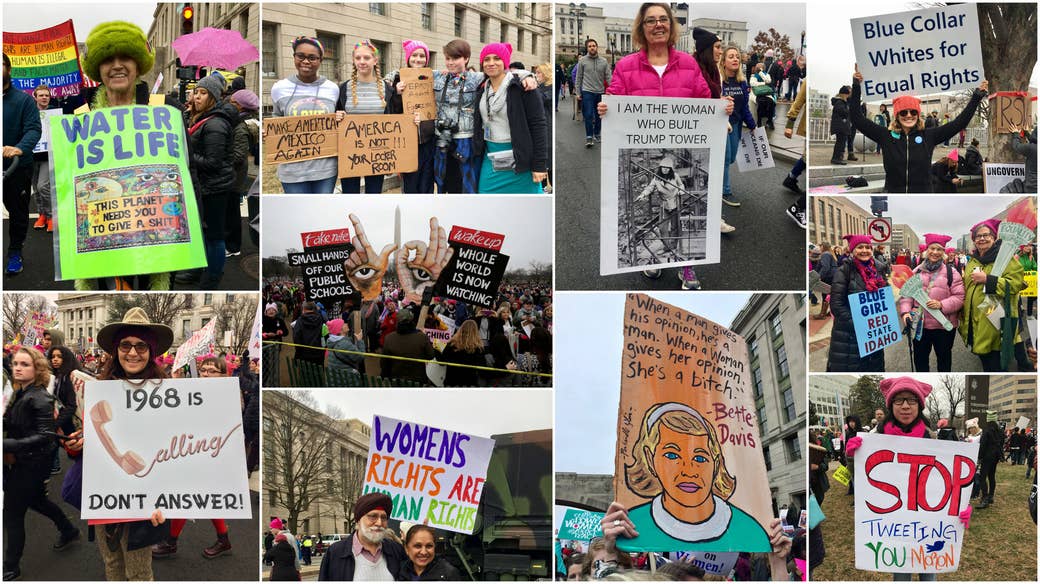 WASHINGTON — There were three things you saw over and over again at the Women's March in Washington, DC: signs, pussyhats, and clear backpacks. Each one of these speaks, in its own way, to an essential component of the Women's March as a national movement: organization. Tireless, detail-oriented organization.

First, the signs. You know what takes time and thoughtfulness? Finding poster board for a sign, finding a stick or string that will make it so that you can carry that sign, finding a slogan or quote or message that best represents your motivation/ideology for being at the march, and then getting those words on the sign. I saw incredibly ornate, hand-drawn signs; I saw signs that were just thickly Sharpied; I saw hundreds of signs with the designs of Shepard Fairey, who'd released them earlier in the week with the intent of letting anyone print them at will. But even those signs needed to be printed at a copy shop and mounted. All of that takes time and planning. Same for the hundreds of different pieces of what can only be called protest art: multilayered labia costumes, massive blow-up penises wrapped in protest text, effigies of historical figures.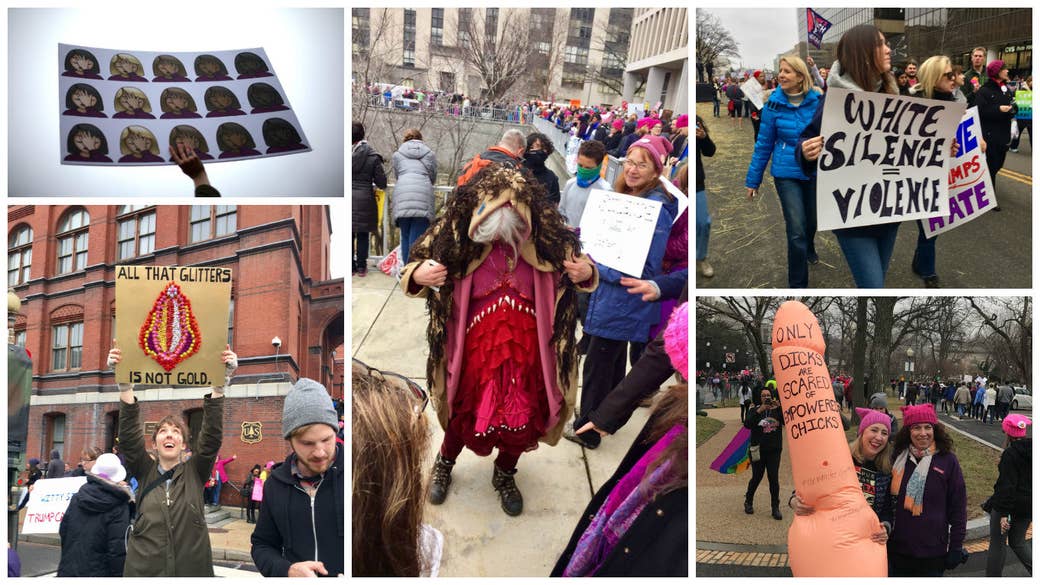 I heard some people calling these "arts and crafts" projects, which is the sort of language that has long been used to delegitimize or otherwise render women's work frivolous. Signs have the power to speak louder, with more succinctness, than words — as clearly evidenced by the swiftness with which photos of those signs, banners, and costumes spread across social media and the world. And while all sorts of movements, marches, and protests have used signs for decades, their ubiquity, detail, and variety at the Women's Marches speak to the sort of thoughtfulness with which so many approached this demonstration. Showing up is a message in and of itself, but signs amplify that message — and make its myriad meanings visible.

And then there were the pussyhats — another mere arts-and-crafts project. The knitting pattern for the hat was originally circulated by the Pussyhat Project, a coalition of women who wanted to create a visual means of declaring solidarity for those participating at the march. People knitted hats for themselves and their friends; on the project's website, there was a matching service so those in need of a hat and those knitting them in bulk could find each other. I saw several women exchanging hats; a woman from Montana offered me one since my head was bare.
I saw dogs in pussyhats, babies in pussyhats, elderly men in pussyhats. Some were visibly knit by hand (the simple pattern was designed for every skill level); others had been purchased and modified (with cat ears) to look more pussylike. But the intended effect was realized: The sea of pink hats helped unify, however diffusely, the thousands of individual reasons people were there to march. But again, you know what it takes to get hundreds of thousands of women to knit and/or purchase a similar hat? Social media, sure. But also time, intention, and planning.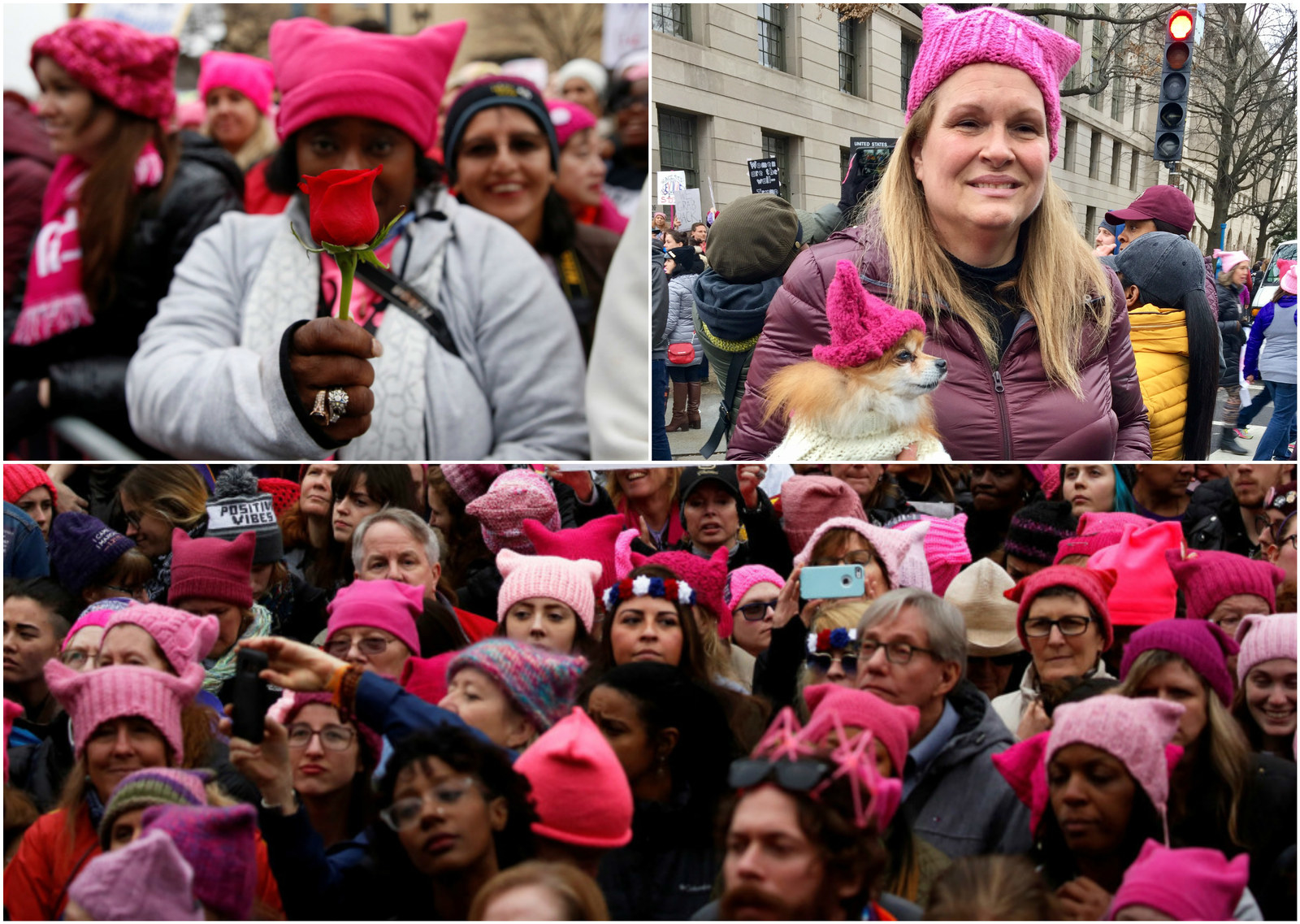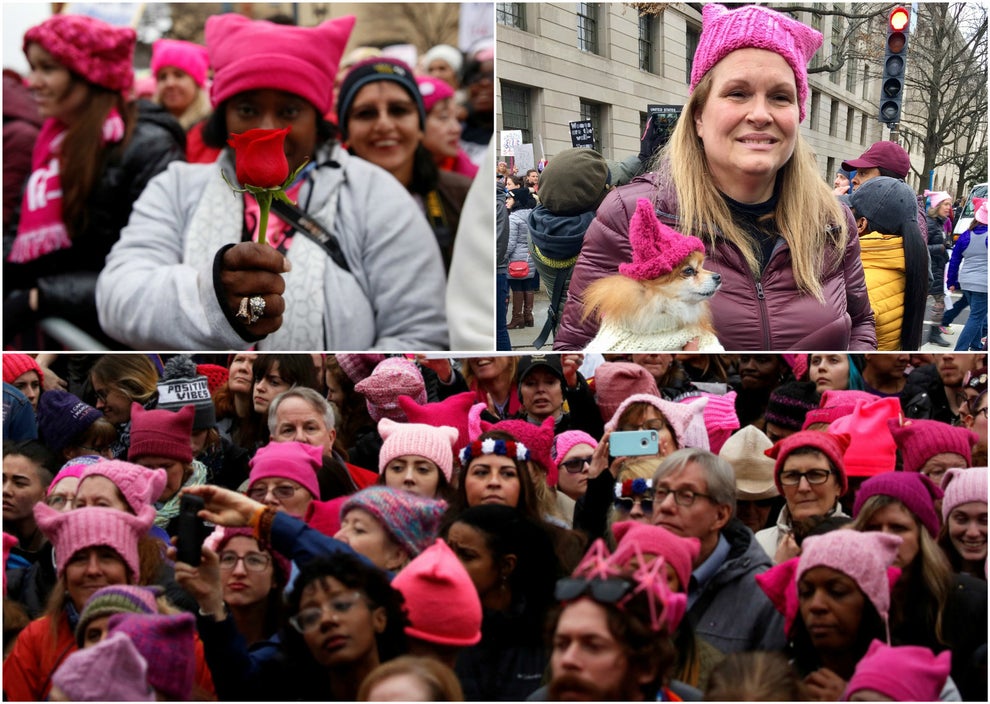 Making a sign and knitting a hat both take time. But so does coming prepared — and reading instructions. Many of the women in Washington, DC, traveled long distances to be there — by air, by train, by car, by bus — and then stayed at friends' houses, on gym floors, or hotel rooms deep in the suburbs. As I walked to the march on Saturday morning, I passed near RFK Stadium, where hundreds of buses were parked for the day, and from which hundreds of women were streaming. Many had boarded their buses late at night or in the earliest hours of the morning (1 a.m., 3 a.m.), and ridden anywhere from five to 12 hours. They'd march, then they'd get back on their buses and ride straight home. That's a travel gauntlet. And to survive it, you need to plan: You need sandwiches and breakfast bars, trail mix and bottled water, hand sanitizer and mini first aid kits and Emergen-C and ibuprofen and hand lotion and sunscreen and phone battery packs.

I knew women had all these things because I saw them through their clear backpacks: tacky, ugly receptacles they'd purchased because the FAQ on the march's website said that any bag larger than a small purse should be transparent. This stipulation was for security purposes and essentially was unenforced. But these women wanted to be prepared and not get turned away, so they did something extraordinary: They researched, read, and followed the rules.
In these plastic bags, many brought enough to feed themselves, their friends, and total strangers. I was offered Clif Bars, granola, and Sour Patch Kids from three different groups of women, just because I was standing nearby. They hadn't just planned to sustain themselves. They'd planned to sustain, and aid, the many.
That sentiment was evident throughout the march, and not just in the sharing of material items. Several women told me the gathering was by far the biggest crowd they'd ever experienced — and also the safest they'd ever felt. In the thick of the crowd, people were packed body-to-body, and still you could make your way through, very slowly, without a single stink-eye. The sea of people parted regularly and easily to let in emergency workers, let out women in need of air, make room for people in wheelchairs and walkers. The bathroom lines were interminable but civil.
In the months leading up to the march, there were worries that it simply wasn't organized enough. That the leaders didn't know what they were doing, that the permit hadn't been filed early enough, that there would be violence or disarray. And while there were certainly valid complaints — a women's march needs far more bathrooms; too many speakers speaking for too long — the overall experience was, for everyone I spoke with, overwhelmingly positive.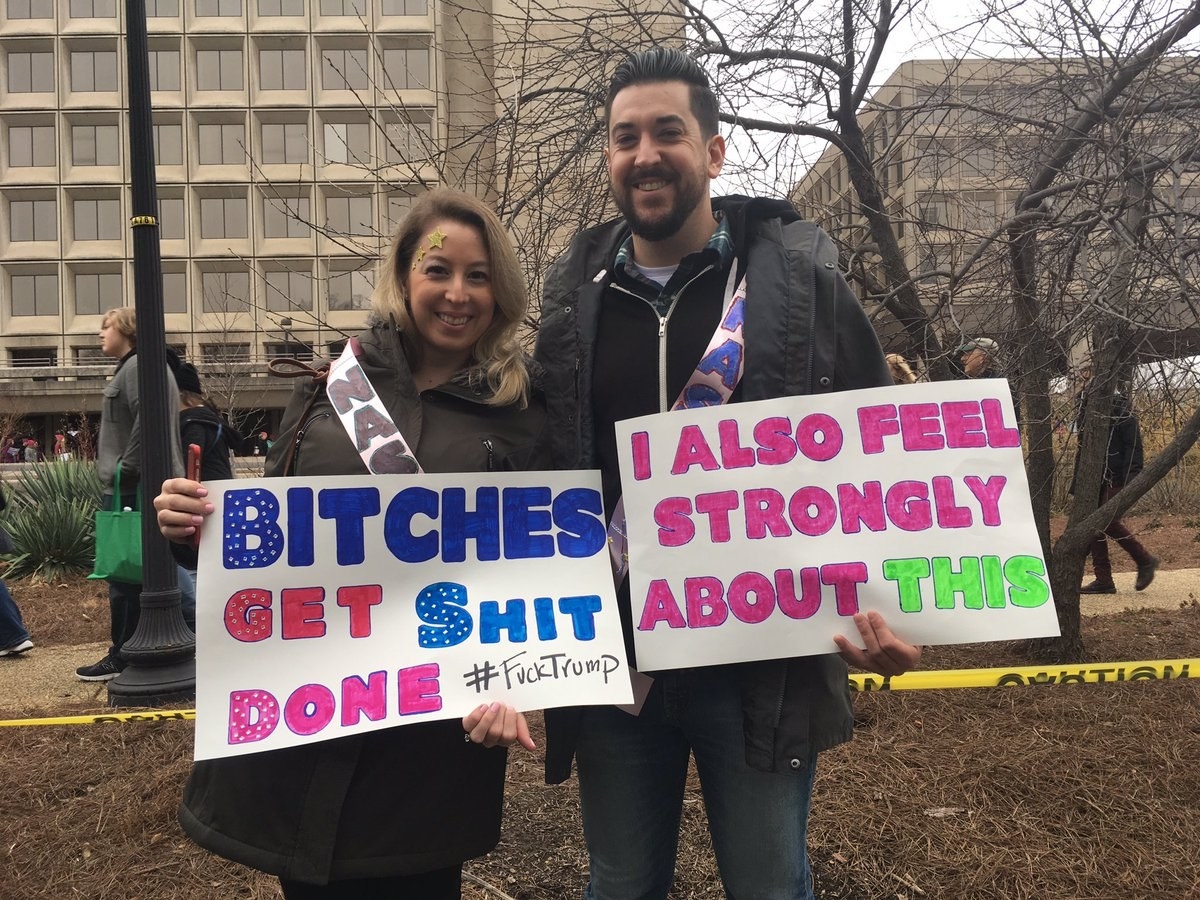 And for that sort of experience, you need to think like someone who's been planning and taking care of the tasks that others neglect for years. I realize not all women are like this. But so many are — either because they are capable and self-sufficient or because they have become so by necessity or default gender and familial roles.
But women have long reappropriated the tools of their own subjugation. At the march, women reappropriated the color pink, meant to shoehorn us into a specific understanding of docile femininity, as a symbol of organizing power, and the word "pussy," intended to denigrate and objectify them, as a call to arms. And they also used the skills in which they have been forced to become adept — skills of organization, of forethought, of listening and detail-mindedness and getting shit done — to protect women's rights, protest any attempt to denigrate them, and push for actual equality, not just the semblance of it, and not just for those who are white, or privileged, or cisgendered, or straight, or Christian, or born in this country.
An 88-year-old grandmother from Arkansas, there with three generations of her family, told me that nothing mattered more than being there in person. A group of truly ebullient high school girls told me, "We're making herstory today!" Another woman sat against the wall of one of the museums nursing her baby as her wife stood next to her, listening to the speeches. That the march was safe for all of these women isn't just a testament to good planning: It's the foundation of the even more expansive, endlessly self-interrogating yet incredibly organized and committed and mindful movement still to come.