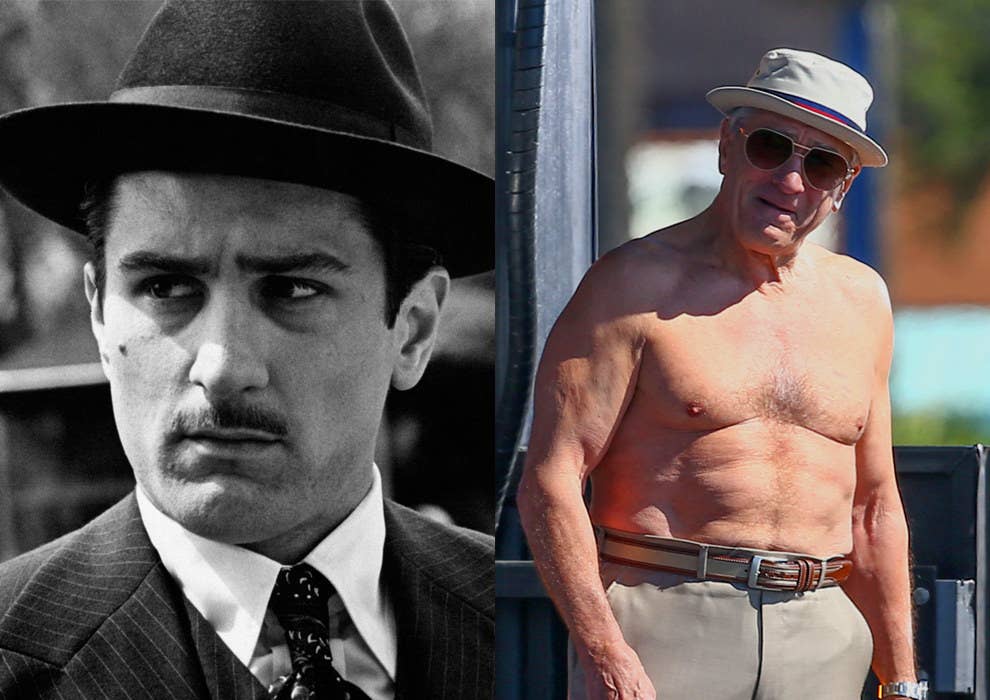 Here are some obscure film titles from the last four years:

The Bag Man. Heist. Killing Season. Red Lights. Being Flynn.
Here are some domestic box office numbers:
$56,000; $50,000; $39,000; $52,000; $540,000.
Here are some Rotten Tomatoes scores:
23%; 10%; 11%; 29%; 51%.
And here is the name that united them all:
Robert De Niro.
To be clear, not all of De Niro's recent movies have been failures. If you break up his late-stage career choices into tiers, films like Silver Linings Playbook ($236 worldwide gross on a $21 million budget) and Joy ($52 million and counting) fit neatly into the David O. Russell (top) tier. The Intern, which hit $194 on $35 million, fits into the second tier — middling-to-bad genre movies — alongside Last Vegas, The Family, The Big Wedding, and Grudge Match. But the rest, De Niro's "toilet movie tier," either underperformed, barely recouped their budgets overseas, or were, in studio parlance, "dumped": when the cost of marketing and distributing a movie outweighs whatever money it would bring in and the movie goes straight to VOD, where it can at least recoup a portion of its budget.
Dirty Grandpa, which comes out this Friday, and whose main selling point is shirtless Zac Efron, seems destined for the second tier: a limp story that, with a name like De Niro affixed to it, will gross just enough to make future projects with his name appealing. It's a low bar, and, increasingly, De Niro squats just beneath it.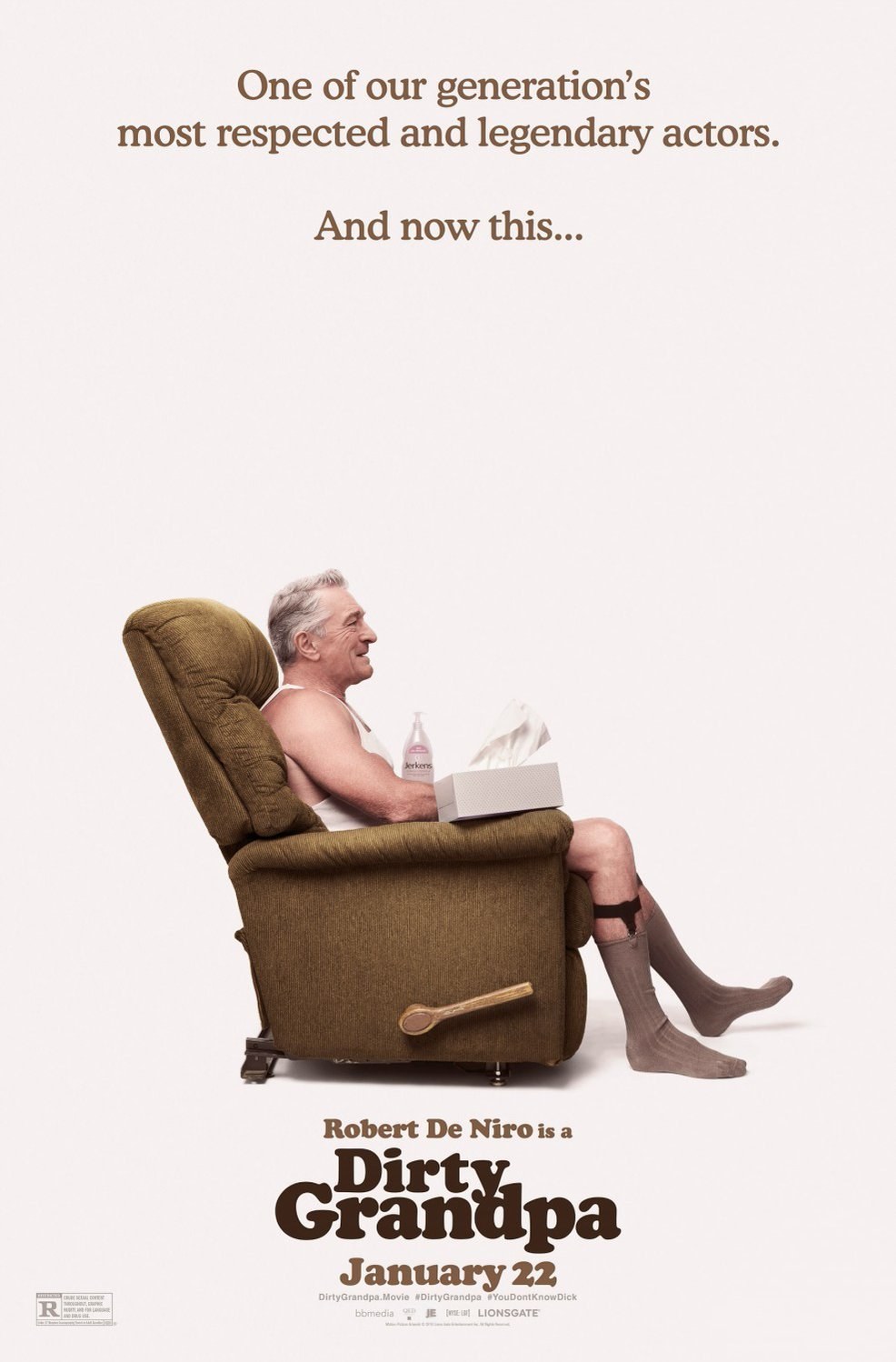 It's difficult to quantify the extent of De Niro's talent. It's not a question of Oscars, although he has two of them, so much as sheer brute acting force: His performances — in The Godfather Part II, The Deer Hunter, Raging Bull, Taxi Driver, and dozens of others — are among the greats. His nine-film collaboration with Scorsese is among Hollywood's most legendary. He is to the silver age of cinema as Brando was to the '50s or Clark Gable was to the classic era: redefining the boundaries of "acting," its relationship to masculinity, and just what about it made it "good."

And now — or, at least, over the last 20 years — De Niro's been shitting on that legacy. Or so say the critics: "One of our greatest working actors has lost himself in crummy, mindless comedy," writes Los Angeles Times film critic Betsy Sharkey. "If you've got other priorities these days, like the Tribeca Film Festival or Manhattan real estate or the restaurant biz, that's terrific," says Salon. "But then why inflict these strange and depressing spectacles on us?" And then there's Piers Morgan: "Let's be honest, De Niro's more recent contribution to the big screen has verged on diabolical, a travesty of his talent."
He's been likened to Nicolas Cage, whose recent films scream "running from bankruptcy," or Liam Neeson, who's descended into a genre of film most aptly described as "running." Yet with few exceptions, De Niro's choices don't seem guided by some quest for fortune, which he has in abundance, or laziness. He loves to work. He might even be addicted to it. But in an effort to expand his legacy — or maybe just an effort to stay alive, and vibrant, and engaged — he's found himself mired in films that might look good on paper but end up muddled messes.
It's not that De Niro's exploded his legacy, then, so much as that the options for a man of his age and stature are collapsing around him, especially as studios have gradually ceased to nurture the small and medium-sized pictures that used to make up a solid portion of their release schedule. Indeed, the bulk of the films that compose his so-called legacy (Taxi Driver, The Deer Hunter, Raging Bull) would've struggled to get made, gone straight to VOD, or done poorly — as Raging Bull did back in 1980, grossing just $23 million as the realities of the blockbuster market began to truly take hold.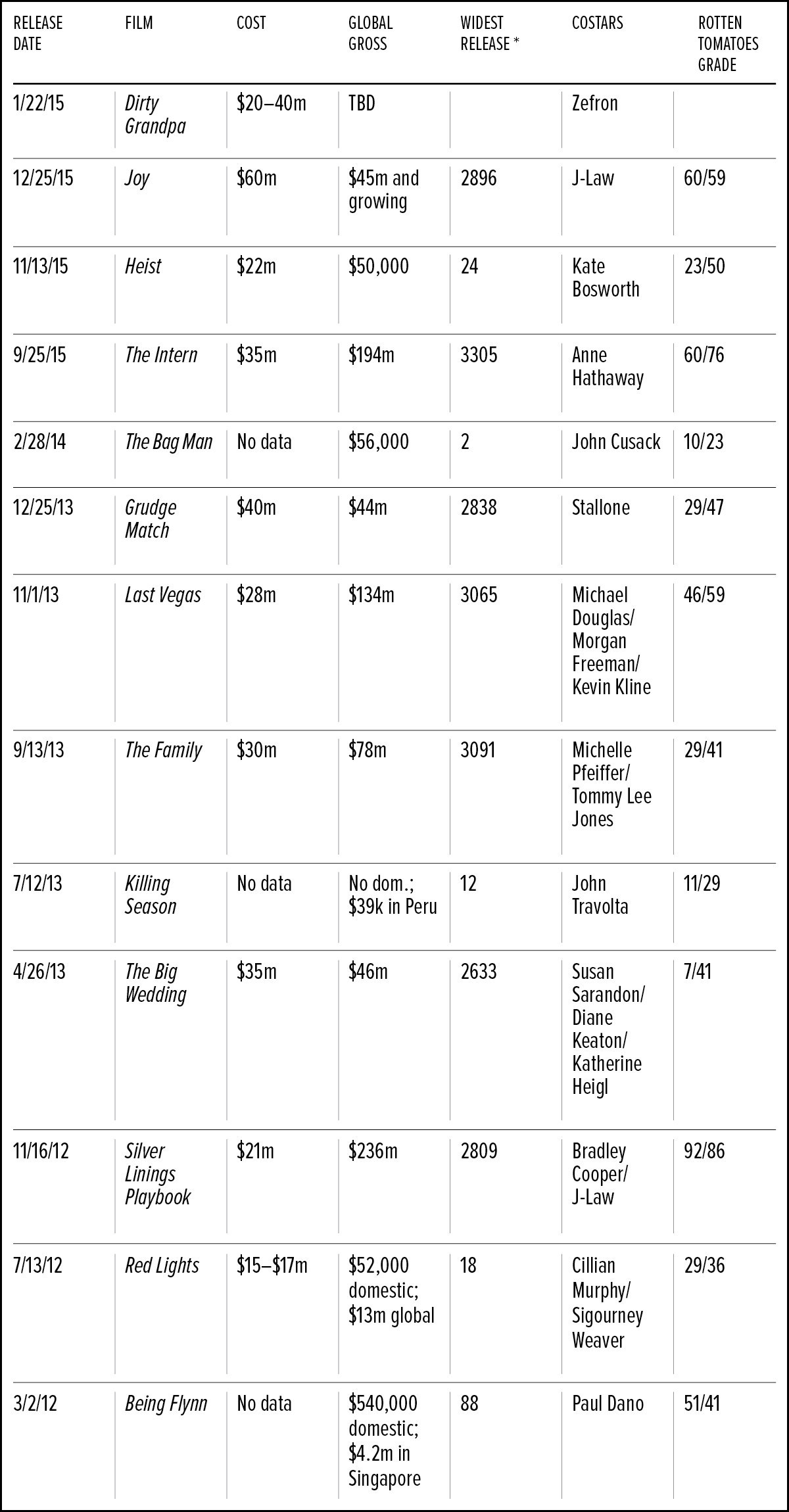 There's an argument that De Niro should survey the offerings around him, dub them unworthy, and recede into the shadows of Hollywood memory like some noble grandfather. But that's film snobbery at best and thinly veiled ageism at worst. Which isn't to suggest that the vast majority of these films aren't bad — they are. But there's a different way to think about the last decade of De Niro's career: Instead of a desperate star clinging to the last vestiges of glory, he might be a journeyman actor who refuses, in a way not dissimilar from the trajectory of his entire career, to care about the things that other people would deem important.
Some date the beginning of De Niro's "slide" to 2000, when he appeared in Meet the Fockers and Rocky & Bullwinkle. But there were plenty of bad films in the years before: Mistress (1992); Mary Shelley's Frankenstein (a big-budget flop); Jacknife ($2 million domestic); Angel Heart (co-starring Mickey Rourke), Falling in Love (opposite Meryl Streep); Guilty by Suspicion (playing a lawyer with Annette Bening). Even King of Comedy, now regarded as a classic Scorsese collaboration, barely topped $2.5 million and divided critics.

A Washington Post review of We're No Angels (1988) crystallized the problem with most of these films:
"Only a top-of-the-line Hollywood affair could squander as much big-name talent as is wasted in 'We're No Angels.' Everyone associated with the film — actors Robert De Niro and Sean Penn, screenwriter David Mamet, director Neil Jordan, cinematographer Philippe Rousselot — brings respectable credits to the project, but it's inconceivable that any of them could be happy with the results. Not always, it seems, does talent count for something."
That's a common theme to De Niro's missteps. All the right ingredients, a solid recipe, and bland or inedible results. A director you've admired, someone you've wanted to work with, a killer script: films that sound amazing. It's there in all of De Niro's most recent flops: What Just Happened (2008), for example, has Barry Levinson directing; Sean Penn, Robin Wright, Catherine Keener, and Stanley Tucci co-starring; in a script adapted from a successful memoir from a Hollywood producer.

It grossed $6.7 million.
Being Flynn (2012) is based on the PEN Award–winning memoir Another Bullshit Night in Suck City, directed by Paul Weitz, best known for About a Boy, for which De Niro had served as executive producer, and co-starring Julianne Moore and Paul Dano, then fresh off his performance in There Will Be Blood.
It opened in 88 theaters and earned $540,000 in the United States — and a baffling $4.2 million in Singapore.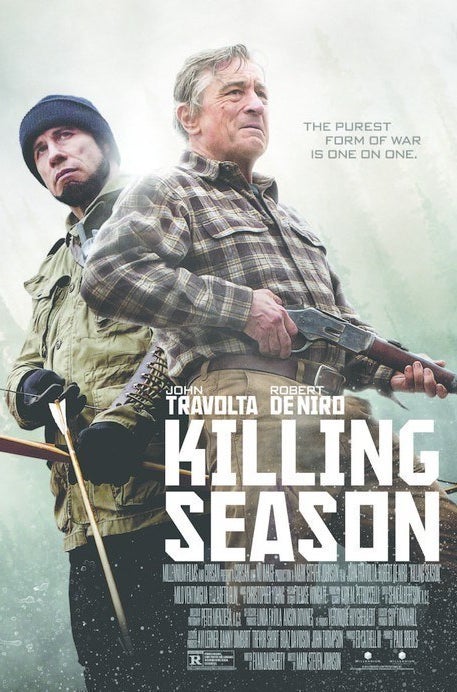 Red Lights, which made $52,000, was from the guy who directed Buried — the Sundance darling in which Ryan Reynolds gets buried alive. The Big Wedding should've been like an updated version of The Family Stone — it even had Diane Keaton (and Susan Sarandon and Katherine Heigl). It made $21 million. Killing Season offered an opportunity to star opposite John Travolta, with a script that had been featured on the 2007 "Black List," which singles out the best unproduced scripts in a given year. It made $39,000 in 12 theaters.
The Family was directed by Luc Besson — and returned Michelle Pfeiffer to classic gun moll mode; The Bag Man put him in a fucked-up noir based on Jungian psychology; and Last Vegas let him have fun, Ocean's 11–style, with three of the top male actors of his age still working (Morgan Freeman, Michael Douglas, Kevin Kline). If one thing had gone wrong on Silver Linings Playbook — if Russell swerved more I Heart Huckabees than The Fighter — it could've easily found itself on this list.
As for Heist, in which De Niro plays a casino owner, you could look at it as a money grab — or, alternately, as a mode in which De Niro finds comfort. But again, it's the exception to a list that's otherwise filled with risks and hopes and something like fun. If you're really feeling generous, you might think about how disappointing it might be for De Niro to try all these different modes of acting — a Nancy Meyers movie, a largely experimental film, an indie risk, a genre film directed squarely at an audience of guys that look like him — and be told he's embarrassing himself. It might not be working with Scorsese for 10 years, but it's not shameful.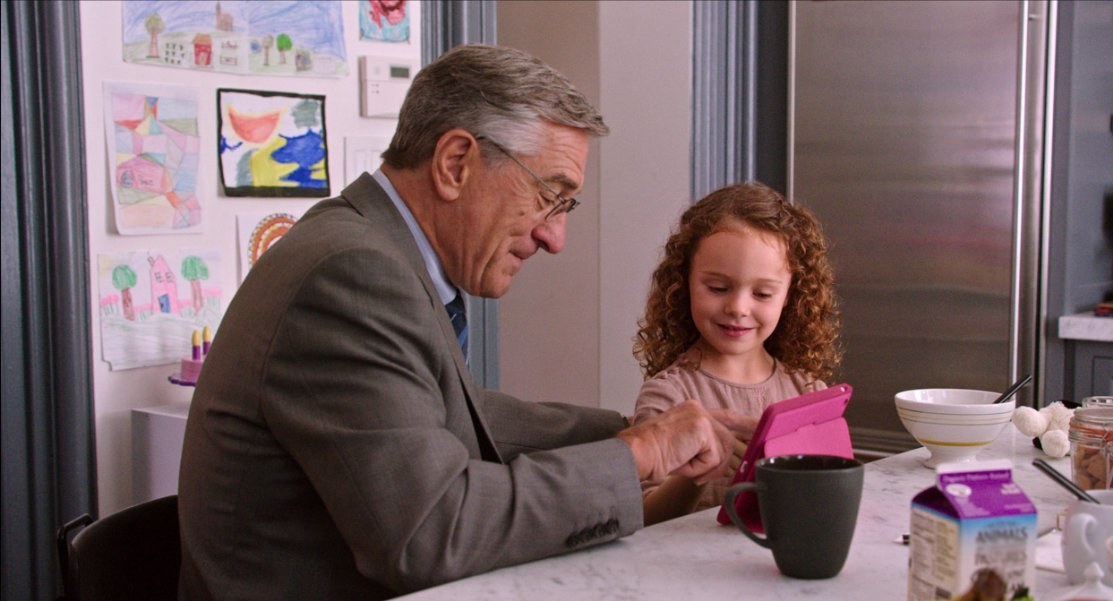 The roles of the last 10 years have required De Niro to endure a boner in a tech office, get shirtless, and do an Entourage-style swagger down the Strip in Vegas: things that men closing in on 80 years old aren't supposed to do. They're supposed to settle into writing novels, like Gene Hackman (85), or just hang out at their Greek villa, like Sean Connery (also 85). Quaint, harmless, grandfatherly shit.

John Patterson, writing in The Guardian, holds Hackman and Connery up as paragons of the path De Niro should have taken: "You will likely never see either of them in another film," he asserts. "One day they looked at what they had wrought — I'm guessing around The League of Extraordinary Gentleman for Sean and Welcome to Mooseport for Gene — and probably thought: the hell with this, life is too goddamn short! Even in Hollywood, there is such thing as retirement."
Imagine telling Diane Keaton she should stop acting. Or Helen Mirren, or Maggie Smith, or Ellen Burstyn, or Blythe Danner, or Jane Fonda, or Lily Tomlin — all of whom have been in their fair share of stinkers over the last five years — because acting, at their age, wasn't becoming, or didn't match with the type of films that launched them to fame. There's a paucity of roles for the "woman of a certain age" in Hollywood, but when women take those roles, they're pitied; when De Niro takes a similar role, he's an embarrassment.
It's an astounding assertion: that when you get old, the classy move is to stop doing what you're doing, lest it anger others who would like to think of you, and your work, the way they'd like to keep thinking of it. In many ways, it recalls the conversation around Brando, whose abjection and recession from the world felt like a personal affront to dudes who still wanted to put a poster of The Godfather up on their wall. But Brando decried Hollywood for years, and allowed his shame to sour nearly every movie he made after 1972.
De Niro, by contrast, still seems to love acting, if not the publicity performance that goes with it. He has a film festival! He looks great. Like his female contemporaries, acting is his profession. Why wouldn't he want to keep doing it?
Not reading reviews — or really even paying attention to grosses — thus seems like a way to insulate himself from the vagaries of the industry. When asked about the fate of What Just Happened, for example, he had few answers. "I don't know what happened. I am not sure how it was distributed or what," he told the Wall Street Journal. "Sometimes it's the way movies are handled. You have to give them the proper presentation. I never used to think that way about it. I used to think, 'If the movie's going to do well, it's going to do well.' But sometimes you need help finding the audience, or you need to help the audience find it."
Here, De Niro is gesturing toward the realities of the contemporary market, in which marketability is king and content is secondary. Put differently, if there's not a simple, billboard-ready way to make audiences understand why they should see a film, it lands with a thud. Attempts to make a film more marketable — simplifying the title, pumping up "whammy" moments for the trailer, cutting plot points that won't translate for global audiences — distort the original conceit into something unrecognizable: to audiences, to critics, and even to the actors who signed on for the film.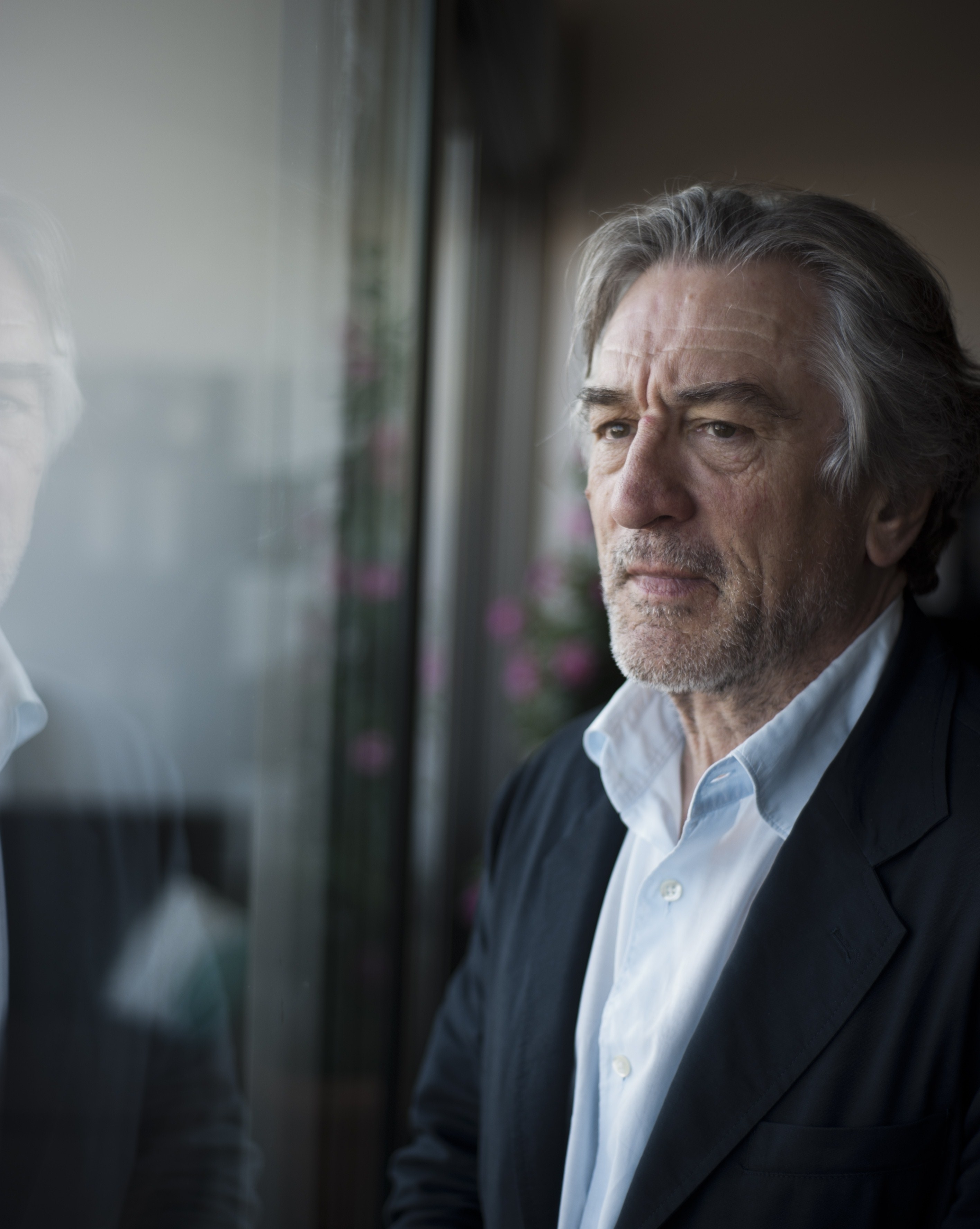 On a recent episode of Fresh Air, Ray Liotta — who co-starred with De Niro in Goodfellas — explained why he'd been eager to find a television gig: "To get better movie parts, honestly," he told Terry Gross. "To do independent movies year after year, never knowing what they're going to be, is exhausting, and frustrating, and there's never much money in it."
Liotta had found himself in a position familiar to any aging star: He'd become known for one particular type of role (gangster, blue collar), and unless he played that sort of role, he couldn't get cast in a large movie. So he went for independent films. "A lot of times a movie would come along where I got to play the lead part, where I wasn't a maniac, but it was a smaller-type independent movie," he explained. "I've always felt that part of this game is to play as many different parts as you can, so I had more opportunities in smaller-budgeted movies to play the leading man: to get the girl without having to choke her first."
You can see a similar striving in De Niro's shift to comedy — or his desire to work in a number of different modes, oftentimes in quasi-independent films. "Time is precious," he told the Wall Street Journal in 2012. "I have to do all these movies I want to do. I can't really put them off for two years. I have this movie I've been wanting to do with Scorsese, and we set a date to start shooting in two years. But we're talking about time. I mean, you want to be able to stand up when you make a movie."
Four years later, that movie — The Irishman — remains in development, and Scorsese, himself 73, has nearly a dozen projects vying for his attention. In the meantime, De Niro is filming an HBO film based on the life of Bernie Madoff; sometime later this year, Hands of Stone — a movie he filmed in 2014, in which he plays the boxing coach to his Joy co-star Edgar Ramirez — will hit 2,000 theaters nationwide, with a marketing plan directed at Latino audiences. It might be good. It'll probably flit in and out of our collective cultural awareness. It'll almost certainly serve as further fodder for those who believe De Niro has betrayed us.
But taking offense at an actor's decisions, no matter their motivation, ultimately says more about the fragility of our own tastes, and how much meaning — and, by extension, identity — we derive from affixing a star's name to our own. Maybe "I like Robert De Niro" doesn't communicate the same volcanic masculinity as it did in 1980. But "I hate what Robert De Niro has done to his legacy" suggests the sort of intransigence that accompanies the worst, and least becoming, sort of taste.
To like Robert De Niro in 2016 is to give no shits about what other people think of you and your taste. Which is exactly, gloriously, what De Niro has decided for himself.