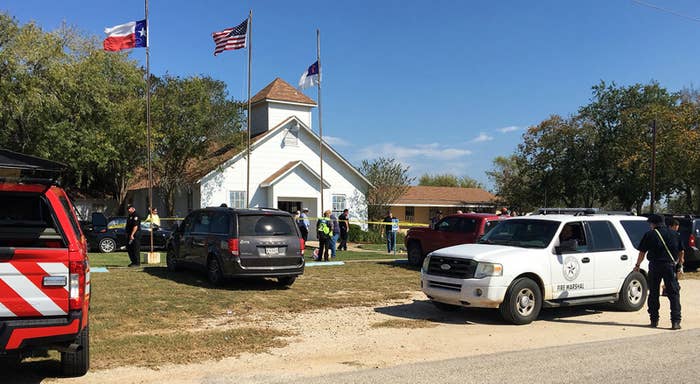 SUTHERLAND SPRINGS, Texas — Michael Ward didn't hear the shots at the Sutherland Springs Baptist Church on Sunday, but his wife, Leslie, did. She heard at least 20 and yelled at him to wake up.
Michael ran to wake up his brother, Chris, who was also sleeping after a long night at work, and told him, "They shot up the church, everyone's been shot." He flagged down his father on the road and they ran to the church, where a handful of police officers were already on the scene, and ran inside.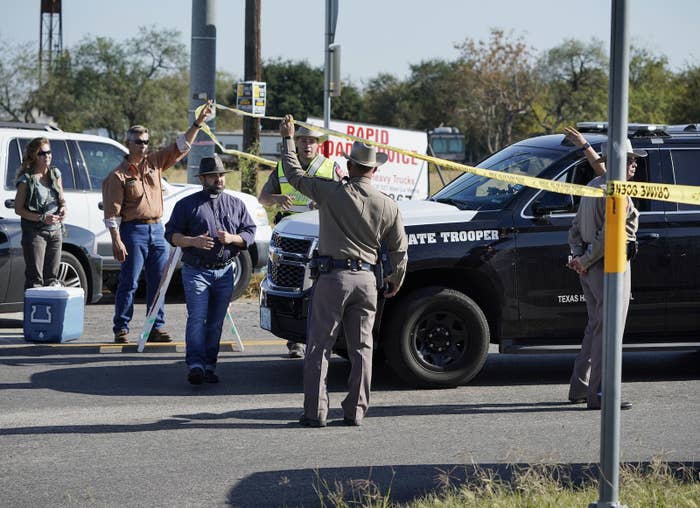 "I was just looking for my nephew, looking for my nieces, searching all over," Ward said. "There was a woman who'd been shot three times in the leg, and she was doing all she could to help."
They started pulling bodies out. Chris's wife, Joann Ward, was found along with her four children, who had gone to church with her that morning — Rihanna Garza, 9; Emily Garza, 7; Ryland Ward, 5; and Brooke Ward, 5.
Ryland, Ward said, was shot four times but as of Sunday night was alive, as was Rihanna. According to the Dallas Morning News, Emily and Brooke did not make it, nor did Joann.
At least 26 people in all were shot dead inside the church. The gunman was later found dead in his vehicle after a short pursuit.
It wasn't until later that the Wards learned that Chris had been mistakenly identified as the shooter — which then quickly spread through social media.
Michael Ward recalled the mayhem outside a local gas station, where he'd just bought a 12-pack of Big Red Soda. His daughter, McKinley, tried to drink a Slurpee through a broken straw.
"You've seen the photo of the shooter, right?" a woman asked.

"Yeah, I saw that Facebook photo," Ward replied.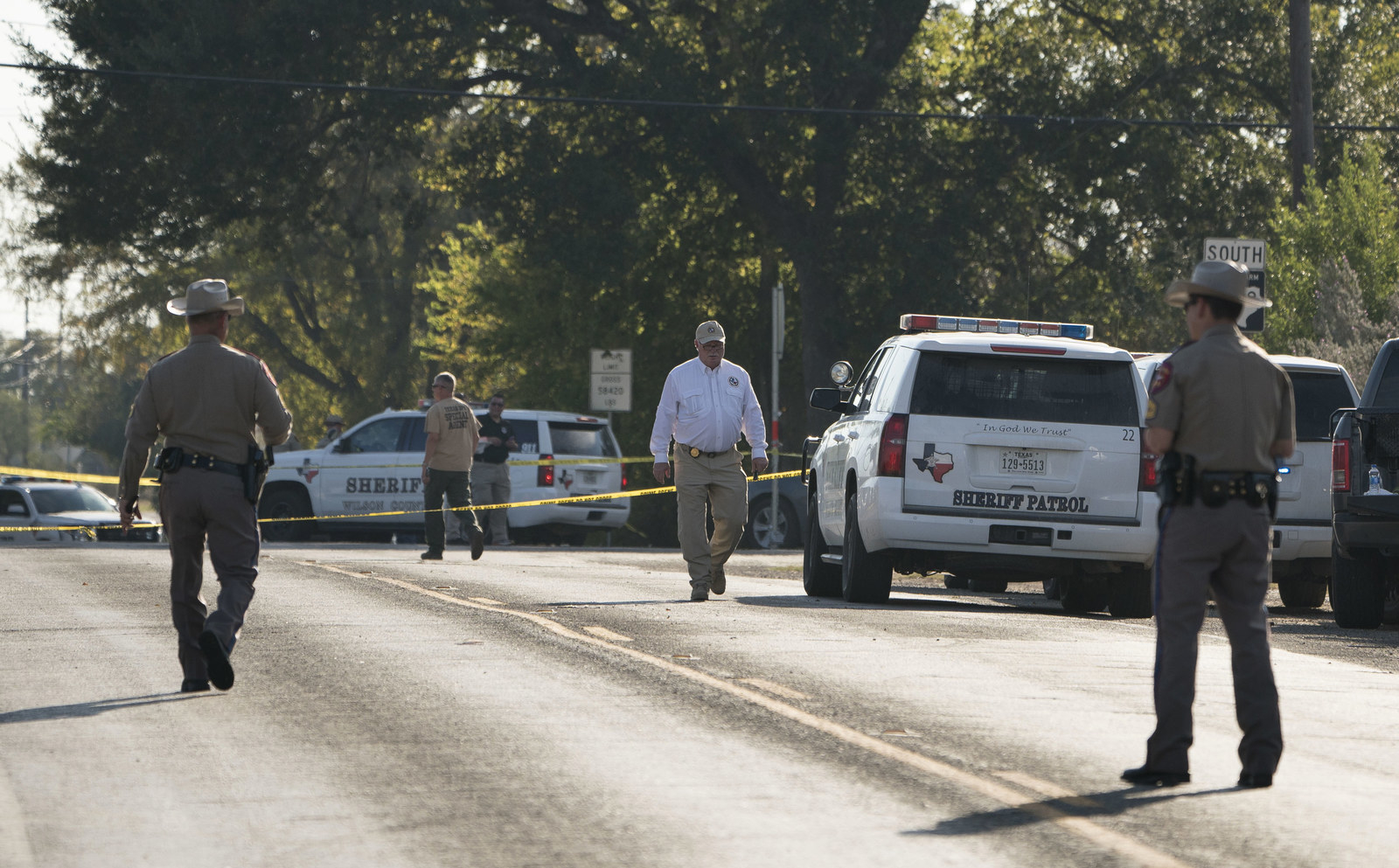 They talked for a bit about whether they knew him. "My wife knew who he was," Ward said. "But my wife knows everything and everyone around here."
Others described a number of close misses — regulars who, for whatever reason, didn't show up at First Baptist on Sunday morning.
The ages of those killed ranged from preteen to in their seventies, officials said.
"I've talked to so many people today who were supposed to be in that church today, but weren't," Ward said. "The pastor wasn't here. There were people who said they hadn't missed a day in 20 years and didn't go today. I don't know what that means."
Sutherland Springs isn't a city; it's not even technically a town. It's a few blocks off the highway, and the VP Racing Fuels gas station is run by a man in a NASCAR jersey who knows everyone who calls Sutherland Springs home.
Across the highway, there's a post office and a Valero gas station; a block the other way, there's a tan building marked "Community Center." The Baptist Church is just a block south, and functions as a secondary community center, a place where everyone in town has seemingly attended at one point another, and whose pastor helped register people to vote before the last election.
Outside the Sutherland Springs community center, just before sunset, friends and family of those involved in the shooting gathered outside. As they waited, many holding each other arm in arm behind a mass-casualty evacuation ambulance, volunteers from the Red Cross and the Salvation Army patrolled the perimeter, some offering bottles of water.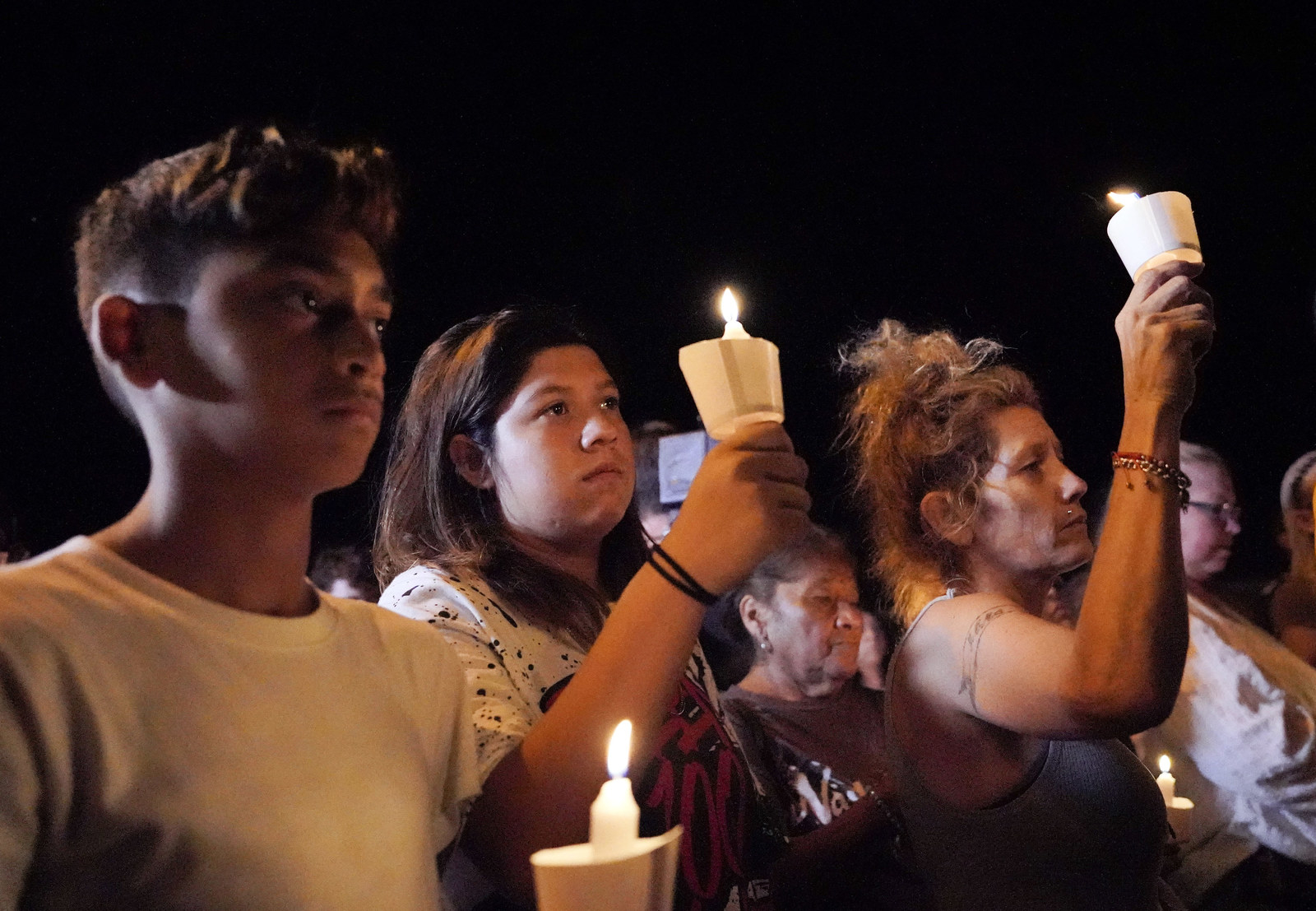 As darkness fell, a few bystanders gathered around the bed of a pickup truck at a convenience store off Highway 87, just a few yards away from First Baptist Church, speaking in hushed whispers.
"I'm just exhausted," one bystander who didn't want to be named told BuzzFeed News. "Hasn't hit me yet, maybe."
Sydney Powell, a former congregant of First Baptist who lives nearby, described the church as an inclusive, supportive community that opened its arms to its Mexican-American and Spanish-speaking residents.
"Many of German descent, lots of farmers, Mexican folks — it was a true place of unity. Beautiful place," she told BuzzFeed News.
At the Sutherland Springs post office, the blue sign of First Baptist Church could be seen in the background as more than 100 residents and neighbors gathered for a candlelight vigil. Many stood arm in arm, raising their candles into the dark Texas night. A neighboring pastor led the service, calling for unity.
"We are here to say to this community that they are not alone," he said. "In front of you are hundreds who will pray and who will gather and who will remember today for the rest of their lives."
Outside the Wards' house, Michael's wife, Leslie, was pacing back and forth on the phone. She described Ryland to the person on the other end: "He looks just like his father. Just like him."
Michael was still holding the 12-pack of Big Red soda.
"The kids were all in the back," he said, "because they had just come in from Sunday School. All of 'em in the back."
His daughter, McKinley, just so happened to be at the flea market that day with her grandmother. She's glad she wasn't at the church.
"But I'm scared that something else bad is going to happen," she said.
When asked to read what was on her shirt, McKinley looked down in the fading evening light, pointed, and read slowly: "Courage is found in unlikely places."