Shake Paulette Jordan's hand and you likely won't forget it. Her handshake is firm enough to be just shy of crushing, and she's an expert at that disarming, straight-in-the-eye engagement. Jordan wants to make sure you know that she sees you. She's tall — just under 6 feet — and her years on the basketball court compound the air of dominance with which she navigates a room. You could call it cocky. Or you could just use the word her supporters use: confident.

On a blustery day in March, Jordan is in Boise, Idaho, for an evening fundraiser featuring local indie-rock darlings Built to Spill. She's spent a fair amount of time in the state capital, both as a representative of her tribe, the Coeur d'Alene, and the tribes of the Northwest, but also as a member of the Idaho state legislature.
But Boise isn't home. That's up north, in the Idaho Panhandle, just outside of Plummer, Idaho, where her family grows timothy hay and bluegrass. As a teen, Jordan's parents or grandparents drove her an hour each way, every day, to go to school at Gonzaga Prep in Spokane, Washington — a city where another Democrat, Lisa Brown, is making national headlines running as a candidate in an area previously assumed to be a Republican stronghold.
"Lisa Brown is really great," Jordan told me at a coffee shop just blocks away from the capitol building. "She's a nice lady. But I don't do nice. That's not me."
At 38, after serving just two terms as a state representative, Jordan is not a conventional gubernatorial candidate. Until she resigned to dedicate herself full-time to running for governor, she was the only left-leaning legislator from North Idaho to survive the 2016 Trump wave that took out even the most established Democrats in the area. She's a progressive, but declines comparisons to Bernie Sanders; she's a woman of color, running to become the US's first Native American governor, in a state that is 82% white. In the Idaho house, she refused to toe the party line. She's referred to state Rep. Heather Scott, a far-right legislator and favorite liberal enemy, as a friend.
And while the bulk of the Idaho Democratic establishment has endorsed Jordan's opponent, Boise school board member A.J. Balukoff, Jordan has earned the support of the progressive PAC Democracy for America, Planned Parenthood, Our Revolution, and was among the first five candidates endorsed on the national level by Indivisible. In January, Jordan was asked to speak at the national Women's March gathering in Las Vegas; while there, she met and was endorsed by Cher.
Her candidacy has come to symbolize the breadth of the post-Trump wave of candidates who are energizing Democrats on both the local and national levels. When Mic ran a brief piece about Jordan in January, it stamped a picture of Jordan with "Young, Progressive, and Running." At least 250,000 people shared or liked the piece on Facebook — several thousand more than live in all of North Idaho.
Jordan's not a centrist or a moderate, nor is she a veteran or a handsome white guy with two kids, like many of the candidates who have been forwarded by the Democratic Party to win over swing states and districts. And she's not intimidated by calls, such as those from her opponent, that she should bide her time. "I think I bring more experience this time around and had leadership roles that Paulette hasn't had," Balukoff, who previously ran for governor in 2014, told Idaho Politics Weekly. "I think people should stay with me this time around. She may be what we need next time."
"People say, well, not this time. But my grandmothers were always at the forefront. They'd say, we make the difference we want to see."
"We've seen this attitude all across the country, especially with female candidates," Jordan said in reference to the article, which had been published just days before. "We saw it with Hillary Clinton's campaign. We see it now. People say, well, not this time. But my grandmothers were always at the forefront. They'd say, we make the difference we want to see."
Jordan has caught the national eye as a Native woman, and a progressive at that, who is vying to make history in a conservative state. In Idaho, however, she's marketed herself as an independent, straight-talking, ranch-raised woman, in touch with the needs of people outside of urban areas and willing to work across the aisle to find solutions that work. But ahead of the May 15 primary, she still needs to persuade Idaho Democrats — many of whom remain convinced of their party's impotency and irrelevance across the state — that the person they choose to run in a long-shot race against Republicans actually matters.
After Roy Moore's implosion in Alabama, there's a good argument that Democrats should always try to run a candidate that a majority of voters, not just Democrats, could theoretically stomach voting for, no matter how certain their defeat might seem. And Jordan — who, unlike Balukoff, is not from Boise, and is not a millionaire — thinks she's the only Democrat in this race who could actually pull out a win in a state that hasn't had a Democrat in the governor's office since 1995.
Winning in November might ultimately matter less than what a Jordan candidacy would symbolize to many in Idaho, long accustomed to a certain (white, largely male) type of representation. As Lisa Sánchez, who was recently elected as Boise's first Latina city council representative, put it, "Paulette offers the promise of a new kind of public servant. Whether you're a woman, or a Chicana, or an indigenous person, you've received these messages for so long: that you don't belong here, that this sort of work, this sort of power, this sort of position isn't for you. Whether Paulette wins or loses, she's sending a message that says: You know what, this is for people like us, as well."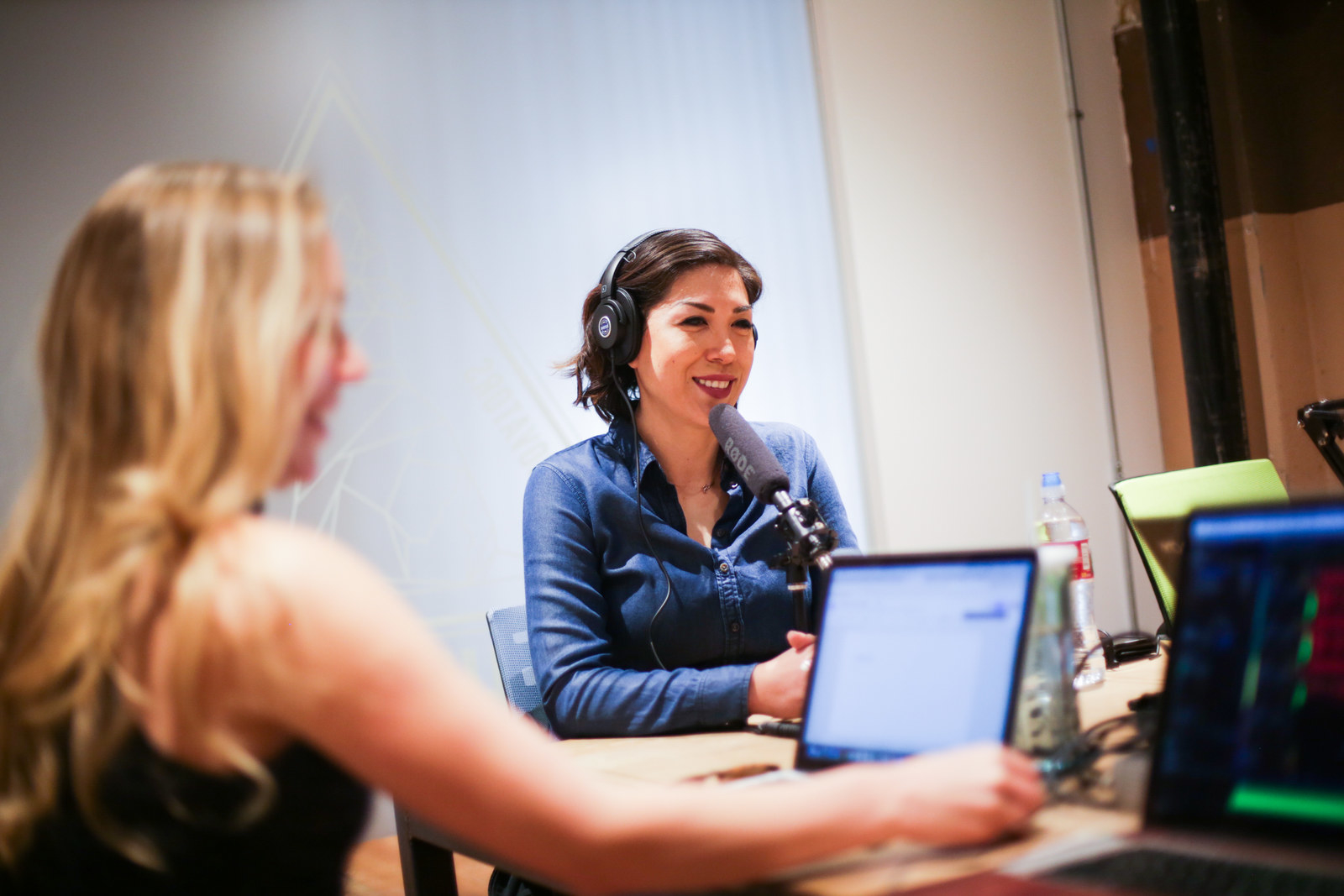 When describing her past, Jordan hasn't quite mastered a succinct, politician-polished delivery. She'll start with an anecdote intended to communicate leadership and initiative — how, when she was at the University of Washington, she became an emissary between student groups, including the American Indian Student Commission and the Black Student Union, and the school officials who had pushed them out of the basketball auditorium after its renovation — and end up talking about how fun it was to play basketball with Shawn Kemp during summer clinics put on by SuperSonics coach Lenny Wilkens. "There I was, this little rez girl, playing with these big NBA ballers, and they were huge," she told me. "They taught me how to play more like a guy and how to be tough."
Jordan emphasizes the need she's felt at various points in her life to return and connect with her people and her land. But she doesn't romanticize life on the reservation, 524 square miles of rolling hills, evergreen forests, and ranch and farmland where her people were moved by order of President Grant in 1873 — now half the size of the territory originally granted by that treaty, and less than a tenth of the 3.5 million acres the Coeur d'Alene tribe once occupied across what is now Eastern Washington, North Idaho, and Western Montana.
In 1983, one of the biggest silver mining operations in North America, located partially on the Coeur d'Alene Reservation, was designated a Superfund site — the largest in the country. In 1991, the Coeur d'Alene filed suit against the mining companies for failure to clean up the pollutants left in their wake, but it wasn't until both the federal and state governments joined the suit that settlements were reached to clean up the hazardous waste that had slowly poisoned the land.
Jordan operates squarely within the legacy of this history. She is the great-great-granddaughter of Chief Moses, of the Sinkiuse-Columbia, and Chief Kamiakin, of the Yakamas, both of whom fought settler expansion before being forced, along with their people, onto reservations. Her adopted grandfather, Felix Aripa, was born on the reservation in 1923, attended Gonzaga University, and, until his death in 2016, was one of the tribe's last Native speakers, with a deep knowledge of the Coeur d'Alene traditional territory and place names. In 1996, he served as an expert witness in the tribe's lawsuit to regain its traditional fishing grounds on part of Lake Coeur d'Alene.
That case took place just as Jordan was attempting to negotiate a life lived half on and half off the reservation. When Jordan was in sixth grade, her mother asked if she wanted to go to Gonzaga Prep High School — the only rigorous private school in the area. Once accepted, she played basketball and pushed herself academically, which, with the hour-long commute each way, took its toll: "I got zero sleep, but it was worth it," she says. "That's good discipline for me now."
"People did give me shit."
Her first year, she was only one other Native student at the school, a girl from the Spokane tribe who'd been adopted into a non-Native family. Life was difficult in a different way back home: "People did give me shit," she said. "If you leave the rez, you're seen, well, not as a traitor exactly, but your friends think that you're leaving them behind or that you're better than them. They all thought that way: Oh, she's too good for us now; oh, she's a white girl, she's one of them."
Jordan graduated from Gonzaga Prep in 1998 with academic honors and a basketball scholarship to the University of Washington on the table. She opted instead for an academic ride: "On my first trip there, I ran into all of these Native people," she told me. "And coming from Prep, which was basically an all-white school, to a diverse university — it just blew me away."
At UW, she became that person — the one doing everything, always volunteering for more work and more public-facing opportunities. She ended up completing three majors — communication, comparative literature, and American Indian studies. She was the student representative on the President's Board; she worked with then–Seattle mayor Greg Nickels' office. At one point, sitting for an interview with the local NBC affiliate, one of her advisers said, "Watch this one, she's going to be a US senator someday."
Jordan had long planned to attend law school, but after graduation, she found herself with an acute case of activist burnout. Her uncle told her that among their people, the ones who go on to make a difference, they always take a break. "But don't go back and work for the tribe," he said. "If you go back to the tribe right now, they're gonna treat you bad — there's so much tribal politics. Go to DC, stay in Seattle, but don't go home."
"And then, what do you know," Jordan says, pausing for the beat in a story she's clearly narrated before. "I ended up right back at the tribe."
"Even my mom was not super happy," she recalled. "But I really felt like I needed to go back and connect with my tribal roots and the land. Your community can really revitalize you." And the experiences that followed prepared her for a different sort of candidacy than what would've happened if she'd gone to law school, or stayed in Seattle, or gone straight to lobbying in DC. Her first job was as a "lake ambassador" for the Coeur d'Alene Basin Commission, traveling to communities on and off the reservation to coordinate Superfund cleanup plans.
"I was meeting with the EPA and the local communities, educating local folks who are directly impacted," Jordan said. "We're trying to cure the land in places where it's been really devastated, but it's hard work because there's these mining tailings — like, the gross, toxic waste from the mining — but people have no idea because you can't always physically see it. It could be a foot deep under your lawn."
Jordan's job was to communicate the plan — which included shaving off the top layer of soil in many of the affected places — to those who opposed it. One of her first stops was St. Maries, a once-thriving timber town on the edge of the Coeur d'Alene Reservation. Tension has long simmered between the Coeur d'Alene tribe and the townspeople, the vast majority of whom are white; in the early 2000s, many residents were vehemently opposed to both the Superfund designation and cleanup efforts, which they viewed as overly invasive industry killers.
"Back then, they would threaten people if they came into St. Maries," Jordan said. "My tribe was saying: 'Don't go there without a bodyguard.'" (The concern wasn't without merit: In 2008, the wife of a county commissioner was accused of assaulting a tribal police officer after a jurisdiction disagreement.) "But if I go there with security, it wouldn't build a line of trust," Jordan explained. "I knew I needed to go talk to them directly."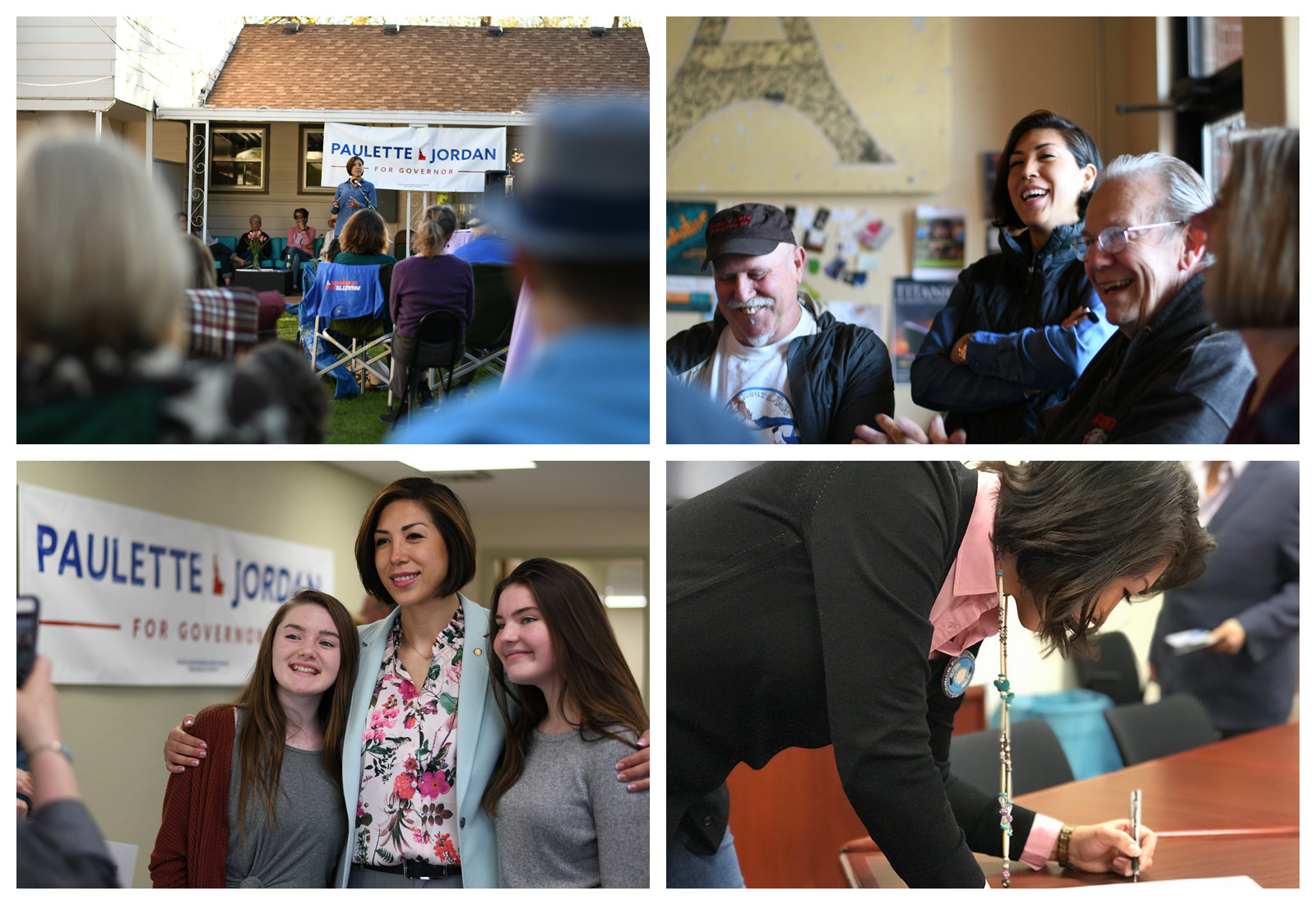 In St. Maries, she met with a room filled with white men, mostly farmers in their seventies and eighties. "One of them says to me, in this very blunt tone, that my people are no good, and we need to stay the hell off their land," Jordan recalled. "I said, 'Sir, we're here to help you, that's all we're here for.' And the guy next to him says, 'Why don't you just shut it, Don?'"
Jordan remembers being unfazed: She'd been called far worse by white kids on the reservation before. While the farmer who yelled at her left, most of the others stayed and listened. After the meeting, one of them approached Jordan: "I really can't wait until our generation dies off," he said. "We're not all that way. And I want to thank you."
Jordan's takeaway from that exchange became a guiding principle: You have to make direct contact, even with, especially with, people you disagree with. "You don't have to be partisan, you're not trying to sell anything, you're just listening, and you're trying to hear them out," she told me — even with white supremacists, who maintain an active presence in Idaho and whose ideologies filter down, diluted to different degrees, in various areas of the state.
"I would never judge people who called me names and told me to leave, even though that land is where my grandfathers had lived for thousands of years."
"Regardless of what you might believe, you cannot judge," Jordan said. "I would never judge people who called me names and told me to leave, even though that land is where my grandfathers had lived for thousands of years, land that my family had been pushed off of by gunpoint. I would never say, in fact, you get off. There's no place for hate, or intolerance, or judgment, or discrimination."
"I was raised by elders who told me to only speak of love," Jordan continued. "Imagine elders who were always displaced and hurt and criminalized just for being who they are. They looked to spirituality, and religion, and prayer, and faithfulness to keep them alive on a daily basis. They've shown me this through their actions: This is how we got out of the hardships, the traumatic experiences. You've heard of inherited PTSD within Native communities? I can either carry that, or I can let it go and move on so that my kids don't have to carry that. My grandmother would always say: If someone speaks ill of you, you just love them more."
It's a difficult message to prescribe to others. But it's become Jordan's guiding philosophy — particularly when it comes to Idaho politics. She recalls how, after meeting with a room of ranchers, two of them came up to her — one Republican, the other independent — and said, "Well, I don't like what you said about the organic stuff. But I like what you said about this other thing." They were surprised someone like her — a Democrat and a Native — came from a ranching family.
"I think that's the appeal you need to have," Jordan explained. "Open-minded, still firm on some positions, but able to work across all lines. That's what our chiefs do: They always listen to everybody, and then they find the ultimate solution that can support everyone."
"This young woman is the future of our people."
Still, this sometimes very literal embrace of the right can be hard for some Democrats to stomach. At the Women's March earlier this year, Jordan attracted attention when she introduced Scott — the far-right "liberty legislator" known for her defense of the Confederate Flag — as her "friend." But working with people like Scott is the only way for Jordan to get elected in Idaho, whether to the state legislature or, today, in her run for the governor's office.
Jordan's political career started in 2009 when her grandfather approached the tribal council: "This young woman is the future of our people," he said. When she later won her race, the rest of the council was in their sixties and seventies; Jordan, at this point, was in her late twenties.
Through her position on the council, she became a board member with the Affiliated Tribes of Northwest Indians and the Northwest Indian Gaming Association. She began traveling regularly to Boise for gatherings, receptions, and sit-downs, gradually becoming the public, active speaker for the tribe. In 2012, Idaho went through legislative redistricting, cutting off a swath of Jordan's home district where conservative candidates had dominated legislative races. What remained was what Jordan calls a "shotgun marriage" of a district: home to the reservation, St. Maries; a bunch of rural farmland; and Moscow, Idaho, where the University of Idaho and the deeply conservative Christ Church vie to offset each others' political leanings.
Two sitting Democrats approached Jordan to run for the third, open seat in the district. The tribal elders asked her to consider it. "This is even better than being on the council," her grandfather told her, "because you will be able to represent the state, and the state needs you."
Jordan filed late to run, leaving her with just eight months to campaign. But she knocked on doors and put in the legwork. "They say a true chief will always take the time to talk to everyone in the community," Jordan told me. "You don't leave one person untouched: man, woman, or child." In an odd turn, the campaign briefly employed Rachel Dolezal, then-director of the North Idaho Human Rights Education Institute, at the recommendation of a senior elected official from the Idaho Democratic Party. (Campaign finance records indicate Dolezal was paid $5,500 for her services.) In the end, Jordan lost the race to Cindy Agidius — who, in addition to being married to the longtime mayor of Moscow, had spent years working for Idaho's then-governor — by just 122 votes.
"I can't tell you what she's accomplished in the legislature. But I can't tell you what any Democrat has accomplished."
Not bad, in other words, for a 32-year-old first-time candidate. Over the next two years, Jordan accepted a position as finance chair for the National Indian Gaming Association and geared up to run again, putting in face time with various veterans and cultural groups off the reservation, in the southern end of the district. In 2014, she faced Agidius again; this time, she beat her by two points and took her place as the sole Native American in the Idaho legislature. When Jordan ran for reelection in 2016, she was the only Democrat north of Boise to survive the Republican wave that carried Trump to the White House.

As one of a true minority in the House, Jordan struggled to make a name for herself. The handful of bills she cosponsored — the most prominent of which, cosponsored by every House and Senate Democrat, aimed at providing loan forgiveness for rural teachers — failed to become law. Some find her breaks from the Democratic caucus, including a vote to advance a "stand your ground" law, mystifying. (Jordan defended the vote by arguing that all bills should have the right to be introduced — despite previous votes to the contrary.)
Jordan explains her votes, including several where she was the only dissenting vote in the entire House, as acts of true leadership. She sees politicians as either leaders or followers: "Leaders" vote and act in a way that reflects the needs of their constituents back home, with whom they remain deeply connected. "Followers" are beholden to groups like the Idaho Freedom Foundation (which grades each vote according to its adherence to their idea of conservative values), who bow to groupthink, even when it betrays what they believe is best for their own district.

"I can't tell you what she's accomplished in the legislature," Chuck Malloy, a longtime Idaho political columnist, told me. "But I can't tell you what any Democrat has accomplished."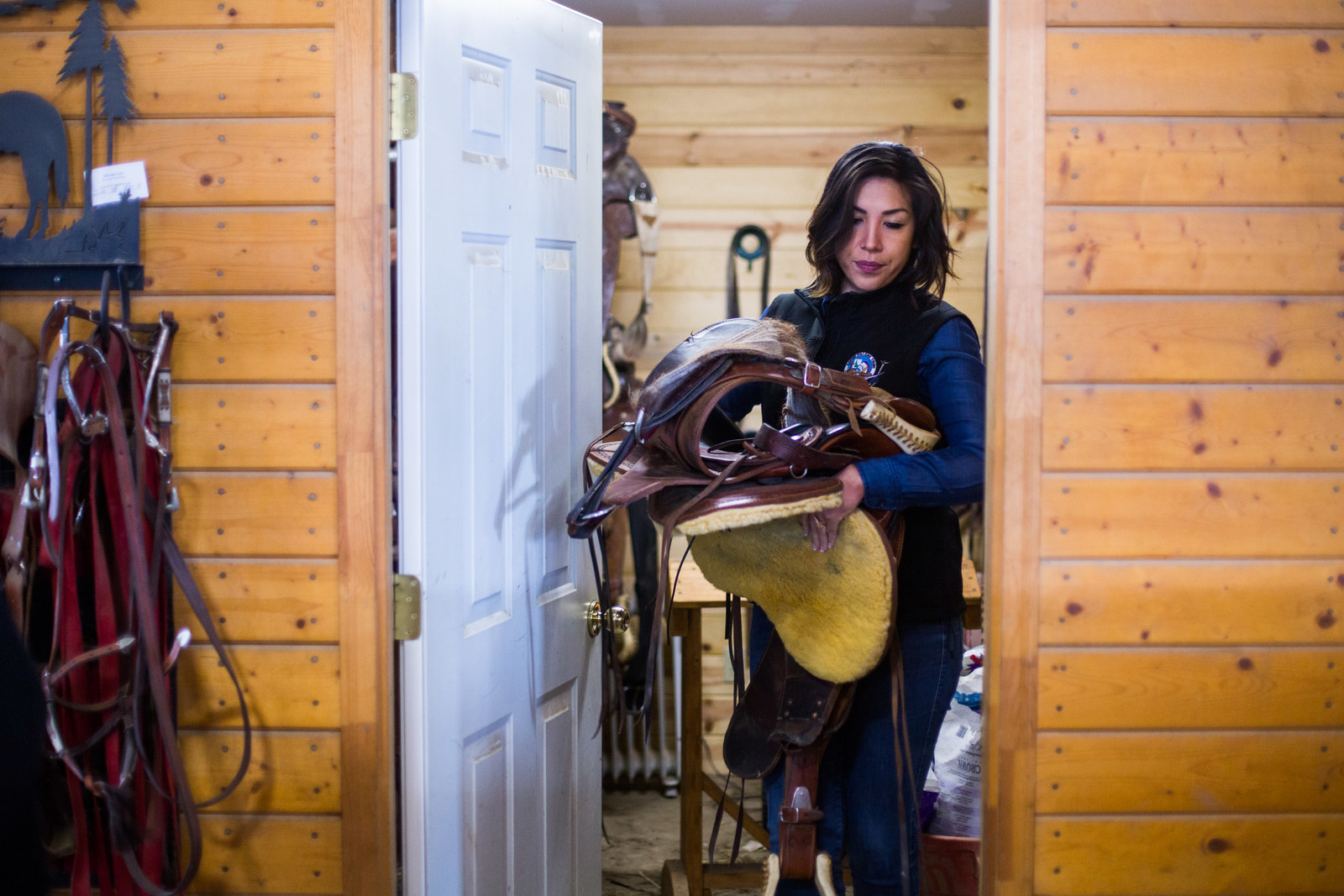 Many established Democrats consider Jordan a wild card: untested and unknown. Several referred to her as a "really beautiful" but "very young" woman who, if elected, would never be able to wrangle a recalcitrant Republican-dominated legislature. Which helps explain why none of the Democratic establishment has endorsed her — a scenario that might ultimately play to her favor, as she underlines her status as an outsider, unbeholden to big-party influence.
Still, Jordan chafes as the suggestions of inexperience waft from others' endorsements. "My opponent lacks experience," she said of Balukoff. "Granted, he sat on a very successful school board — one that did not struggle went it came to money." (Balukoff, who made his fortune in financial services and sports clubs, has been a member of the Boise school board for 21 years.) "Compare that to where I'm from: a rural area that's struggling when it comes to health, when it comes to access to world-class education, with jobs."
Jordan believes issues like addiction, poverty, and prison reform rarely feature prominently in Idaho election conversations — which generally center on taxes, who's the "true conservative," and the Second Amendment — because candidates, including Balukoff, have not intimately dealt with those issues themselves. "Here's this guy from California," Jordan says, who "doesn't have a clue of the reality of the issues and positions we're in."
Like so many other Idahoans, Balukoff is a transplant. He moved to Boise in the early '80s to build a financial services firm, a string of health clubs, and eventually help develop the swanky Grove Hotel and hockey arena in the heart of downtown, home to the Idaho Steelheads hockey team, which he co-owns. He grew up in California — and no state receives as much scorn in Idaho than California. Criticism that he's "out of touch" has clung to him since he became a statewide figure in 2014, when he first ran for governor against Republican incumbent Butch Otter, spending more than $3 million of his own money. He became known for his bow ties, which he defended as "more festive"; attack ads painted him as "Liberal A.J.," a jab that reportedly deeply wounded Balukoff, who voted for Mitt Romney in 2013.
These days, Balukoff, now 71, has exchanged his bow ties for dad vests and ball caps; on his campaign homepage, he wears one that says "Public Lands Owner." In a recent ad, he's on a mountain bike, talking about a heart attack he suffered while biking in 2016. "A.J. is an old, rich man who wants to be governor," says Malloy. "He's not very charismatic, but he seems to be a nice enough guy."
"This is a generation that says, we're not going to tolerate old white men telling us to step aside anymore."
Contrast that image with Jordan's. In her first campaign ad, she's riding a horse, nodding seriously as she listens to people talk to her against a rugged mountain backdrop. She's declared herself "a proud gun owner and carrier." Her stump speech feels like a basketball pep talk before the state finals. As Malloy puts it, "She gives people something to be fired up about."
When people meet Jordan, they often assume she's younger than her 38 years. But she emphasizes that she has more than a decade of experience, on the local, state, and national levels — it's just that much of that experience was tribal, and often ignored as a form of governance, leadership, or service. Words like "tribal" and "Indian" aren't included within the (white, male-dominated) spheres of "experience," especially when it comes to preparation for political office. (Natives aren't the only ones who see their experience cut out of those definitions. As A'shanti Gholar, political director for Emerge America, told Newsweek, "When people think about a successful candidate, they still tend to imagine a straight white man as the person to get the job done.")
"I have ten years of elected experience," Jordan emphasizes. "For [Balukoff] to try and suggest otherwise is dishonest. I think women — and men! — should be disgusted for him to say that a woman with leadership experience should step aside. That I should 'wait my turn.'"
"I think we're done with that," Jordan said. "This is a generation that says, we're not going to tolerate old white men telling us to step aside anymore. This is when it's time for us to take action — and to lead."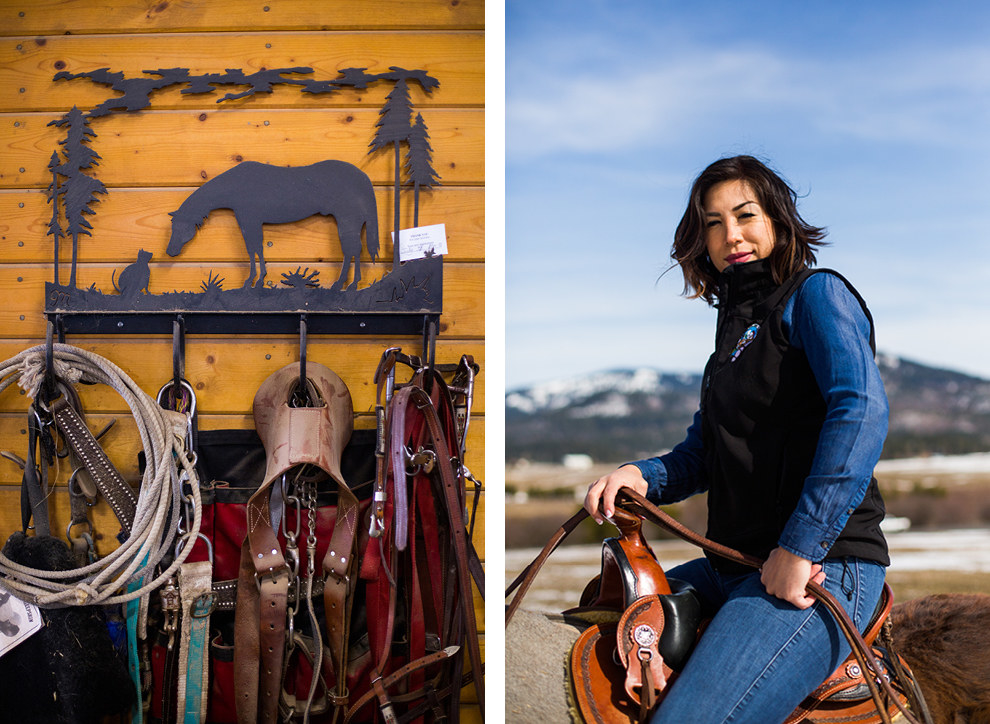 As much as her name, and her campaign, is preceded by "first Native American woman," Jordan doesn't see herself uniquely in those terms. "I never really bring it up," she told me. "Other people do. Maybe they like the idea. Which is fine. I want people to see beyond my race and my color and know that I actually have had a strong career. I want them to understand that when I do make a decision, they might slightly disagree, but they'll know why I made it."
The chance to support a history-making candidate is an effective hook, and one that Jordan's own campaign has embraced in its online rhetoric. Sometimes, however, it can elide, or displace, her greater policy ideas. When asked what they liked about Jordan, attendees at her Boise fundraiser responded with variations on, "Wouldn't it be incredible for Idaho to have a female governor?" and "I like what she stands for." Most also identified as progressives and early supporters of Bernie Sanders, who won the Idaho Democratic caucus with 78% of the votes.
While Jordan's policy positions have been labeled progressive, she resists comparisons to Sanders. And it's hard to evaluate the aptness of the comparison, as Jordan's positions, like many candidates still in the primary, remain vague. She's for increasing the minimum wage in the state, which is currently the lowest in the West, but is more focused on promoting educational training opportunities for highly skilled, more sustainable jobs. She wants to invest more in education, especially in rural areas, as a means of attracting businesses and sustaining the rural economy. She vows not to "shy away from the topic of discrimination" and to "promote legislation that ensures people feel safe and heard."
The election will likely come down to which candidate is energizing voters, which candidate makes them want to show up on a Tuesday in May.
In truth, there are few substantive policy differences between the two candidates. Jordan's against arming teachers in the classrooms; Balukoff believes it should be decided on a district-by-district basis. He's against charter schools; she believes they can help students whose schools haven't "adequately" served them. He hedges on calls to legalize marijuana; she's unequivocally for it. But they'd both expand Medicaid, both aim to protect public lands, and both are fed up with the proliferation of minimum-wage jobs. To put it simply, they're both Democrats in Mountain West states.
Yet in a year where so much energy is not just on Democratic candidates, but women candidates in general, it's easy to see why voters are attracted to Jordan. As is the case in so many primaries, the election will likely come down to which candidate is energizing voters, which candidate makes them want to show up on a Tuesday in May — and, specific to Idaho, which one will make Democrats who've changed their party membership (so as to vote in closed Republican primaries and select the "least wackadoodle" candidate) come home to vote in the (open) Democratic primary.
Even if Jordan sees her identity as secondary to her skills, she understands the significance of her candidacy. She told me about a young Native girl from Oklahoma who'd posted to Facebook that, when she grew up, she wanted to be like Paulette Jordan. "That's one reason why we do this," Jordan said. "To inspire the next generation, who needs to know there are people like them who can do this."
Jordan's political and field director is a woman named Jennifer Martinez — who, in 2016, waged her own campaign against then nine-term Rep. Mike Simpson. She was the first Latina candidate to run for national office in Idaho, where the Latino population is estimated at 15% and growing. Martinez lost by 33 points, but the next year, she became the campaign manager for Lisa Sánchez, who won her Boise City Council seat by nearly 20 points. Sánchez remembers telling Martinez, "You showed the rest of us, you need to try. You need to be in the game."
For Sánchez, Jordan's campaign is a continuation of that idea. "Little by little, people are realizing that they have the license to be in that game," she said. For her, the current political moment harks back to an experience she had at the Seattle Art Museum, visiting a traveling exhibit of Frida Kahlo's paintings. "There's these really tiny portraits, and you can't really appreciate the technique, the patterning she's done, until you get up close," Sánchez told me. "But everyone's standing 10, 15 feet away from them — even though there's no velvet rope keeping us away. I wanted to see the detail, though, so I stepped forward, just inches away. And pretty soon you saw everyone else doing the same thing. And I realized: We do this all the time. No one is standing in our way, saying we can't be there. But sometimes we imagine the rope. We put it there. And it takes someone like Paulette, or Jennifer, or me, to say, there's no rope there. Let's go."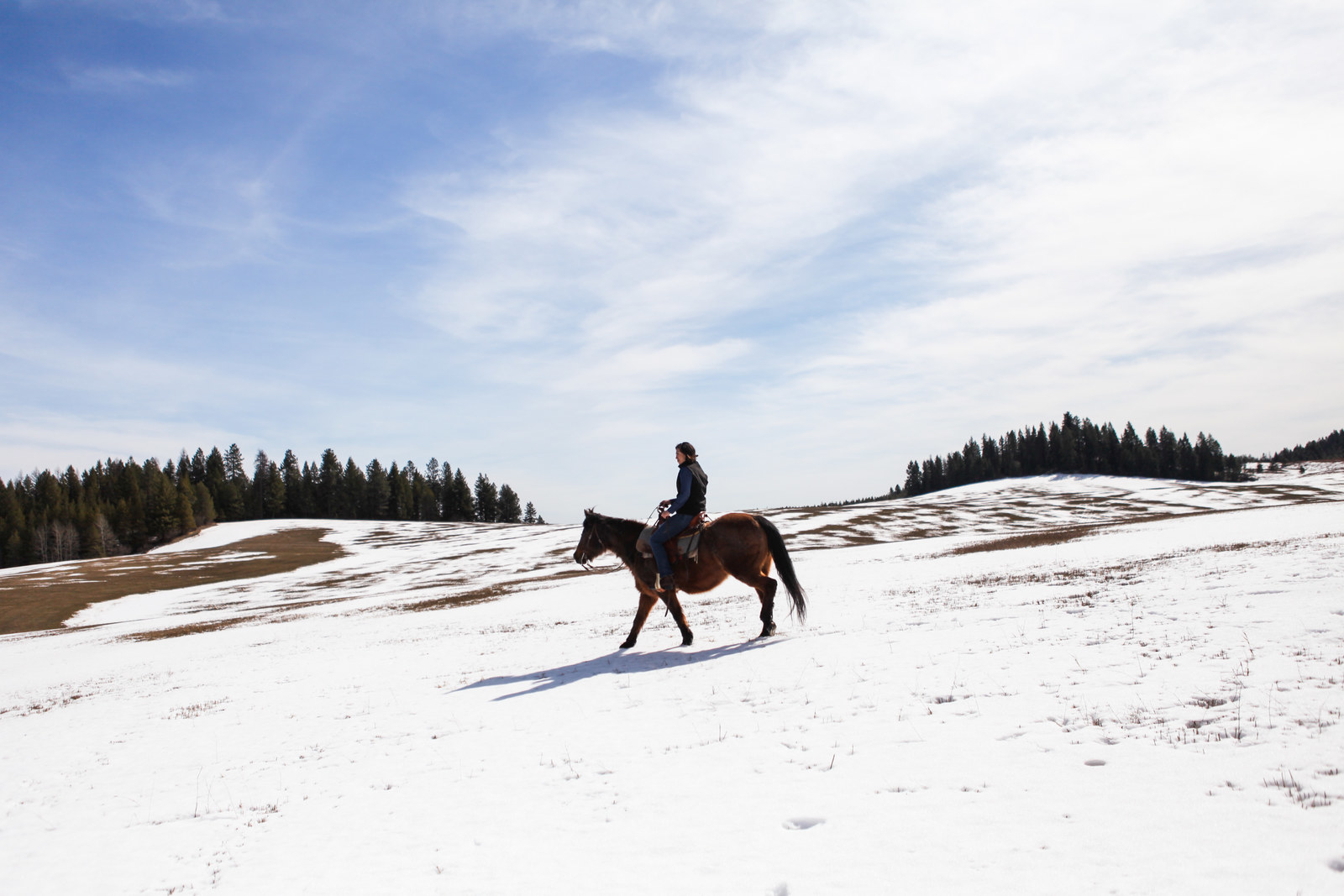 Could Jordan win in a general election? Probably not. But does it matter, if she's galvanized voters in a state where the political outcome has long felt like a foregone conclusion? Mark Trahant, a longtime journalist, professor, and member of Idaho's Shoshone-Bannock tribe, recently took over as editor of Indian Country Today, where he's been following the surge of Native candidates across the country closely.
"Jordan is building on a rich heritage that's really unique to Idaho," Trahant told me. Joe Gerry, a member of the Coeur d'Alene, was a member of the Idaho Senate and ran for US Senate in 1960 and 1962 — the first in the nation. Twenty-five years later, Jeanne Givens, Gerry's niece, ran twice for the US House. In 1996, Larry Echo Hawk — who'd served as Idaho's attorney general under then–Democratic governor Cecil Andrus — ran for governor.
"Idaho has a tradition of pushing these boundaries," Trahant said. "It's tougher now, though. The state used to be much more of a two-party state than it is today. But Paulette was the only Democrat to win during the GOP tsunami in Idaho. She's good at getting people to converse in a way that gets them to think beyond party labels. And I think she has a shot, especially if certain groups turn out — young people, Hispanics, on the reservations." (Natives currently make up just 1.4% of Idaho's population; due to myriad intersecting issues, including the fact that Natives were not allowed to vote in most states, including Idaho, until 1965, the national Native turnout rate is 5% to 14% below other racial or ethnic groups. In Montana and Wisconsin, Native vote programs have dramatically increased turnout — motivated, at least in part, by the chance to vote for Native candidates. No such formal program exists in Idaho, but Jordan's campaign aims to work with all five Idaho tribes to coordinate a strong turnout.)
If Jordan beats Balukoff and proceeds to the general election, her chances will largely depend on who emerges from the catfight of the three-way Republican primary, in which Lt. Gov. Brad Little (a millionaire rancher endorsed by much of the GOP establishment, hobbled by a dearth of charisma) is facing off against Rep. Raúl Labrador (a three-term congressman and firebrand popular with the far right) and Tommy Ahlquist (a physician turned developer with a massive war chest who's countered allegations that he's a RINO — Republican in Name Only — by swinging far to the right).
"I don't look like anybody else. Nor do I sound like anyone else these days."
Trahant believes Jordan can leverage her national popularity to compete with whoever her GOP rival would be: "She could use the same strategy as Tester does," Trahant said, referring to Democratic Sen. Jon Tester, who's raised millions from outside his home state of Montana. "Go over to Seattle and get all that liberal money, but then also go town to town and get every little vote in every little community." But Malloy is less optimistic. "In the rural parts of the state, they're gonna vote for the Republican," he said. "They just are. They're tuned to that. And the rural parts of Idaho still decide elections."
Jordan prides herself on her ability to connect with voters across the political spectrum in those small towns. But connection is not the same thing as getting a vote. The task ahead of her is massive: She not only needs to meet all those people but win them over. She'll need to surmount existing prejudice against Natives that runs rampant in many of those small districts. She'll need to mobilize the Democratic vote like no candidate in recent history, simultaneously appealing to progressives in Boise and the scattered blue dots across the state. And to get those voters to the polls, she'll need to convince them that their vote could affect change.
The energy, at this point, seems to be on Jordan's side. In the middle of our interview, something happened that was so perfect I later joked it had been staged. A young woman approached our table at the coffee shop and began apologizing. "I'm so sorry to interrupt, I'm so sorry," the woman said. "But are you Paulette Jordan?" Jordan nodded. "I just wanted to meet you," the woman replied. "I'm so excited to vote for you."
After she left, I asked Jordan if that's been happening a lot. She told me that people send her drinks and meals; she's constantly getting stopped in the streets. "I don't look like anybody else," she said. "Nor do I sound like anyone else these days."
Idahoans are not known for their embrace of difference. But then again, it's been so long since someone asked them to embrace it. Regardless of what happens in the primary or the general election, Jordan's campaign, like so many across the country this election year, has already accomplished something, the true worth and extent of which won't be fully known until decades in the future, whether on the reservation, in Idaho, or across the US. She's taken down that velvet rope. Who knows who will follow her? ●