The first time I saw Neko Case play live, she was assailed by a hailstorm so intense it left bruises. This was 2006, at Sasquatch — the Pacific Northwest's grungy, quasi-alt version of a music festival. As Case prepared for her set, the crowd, perched on the banks of Washington's Columbia River Gorge, had watched an angry wall of gray roll in from across the horizon. She took the stage and started the slow guitar lilt of "Star Witness," and within seconds, the hail began to fall.
You can watch clips of what happened next on YouTube: groups of twentysomethings in too little clothing huddled under quilts and jackets, the sound of hail and small, surprised screams drowning out the song. "We wanted to play for as long as we could — which was kinda fun," Case told me earlier this month. "My pedalboard was entirely covered with hail. But then we were like, you know what? This is probably dangerous."
This was years before Case's music would become synonymous with the dark, brutal, and beautiful sides of the natural world — before "This Tornado Loves You" and "I'm an Animal," before "Never Turn Your Back on Mother Earth." But from that point forward, she became inseparable from a force of nature.
Twelve years later, I meet Case in Bend, Oregon, just days after she's returned to Sasquatch. "People who've never been to the Gorge, they're like, what is this," she says. "I've never seen land like this before." Case is wearing pants that could double as pajamas and a hoodie with a fish holding a spear. "It was on a sale," she says, "and I was like, I love this fish."
Case's hair — slightly less red than it used to be, and silvering slightly, Bonnie Raitt–style — is her exclamation point. It announces and distinguishes her. In person, her gaze is straight, her skin radiant. Her presence has the remarkable effect of making me both more and less comfortable with myself. She's a rigorous and interrogative thinker, with little tolerance or respect for the myths — of Americanness, of class, of patriarchy — that cocoon us.
Most girls are taught, at an early age, to gloss over that which offends us in order to make life easier for others. But Case is more uncompromising than ever, musically and intellectually, when it comes to putting up with other people's bullshit. She's a difficult woman, in the very best and complimentary sense of the word, a "broad" the way Ilana Glazer of Broad City defines it: "a full person."
"I feel like, right now, I'm where I thought I should be at 28," Case told me. "I finally have confidence."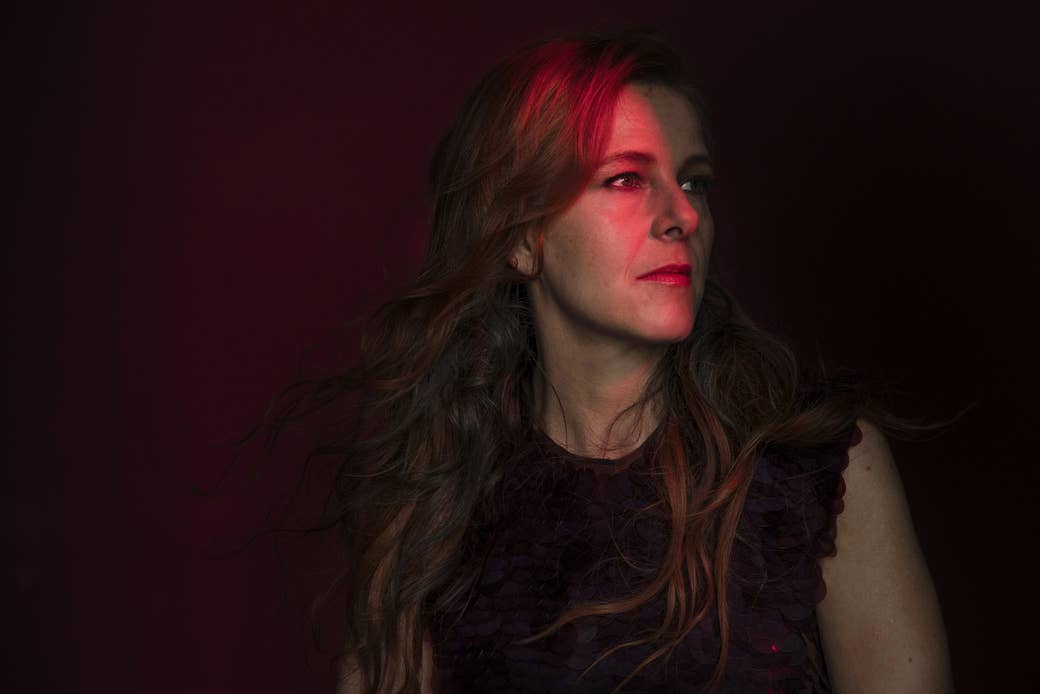 Case has been broadly grouped with other indie rock–ish stars, from Feist to Jenny Lewis — genre-busting musicians with distinctive, calling-card voices. Her style, especially early on, was compared to Patsy Cline's and Loretta Lynn's, until it morphed into a genre so expansive that the only way to accurately describe her work is to put it in front of a listener and press play.
Her history helps explain why: She came of age in the Seattle–Tacoma music scene and then, later, in Vancouver, first making her name playing throwback country with a band referred to as Her Boyfriends. Many first encountered her as one of the lead singers of the New Pornographers, the beloved Canadian group formed by Carl Newman in 1997. She doesn't read music. She didn't learn how to harmonize, she says, until her late twenties. From the beginning, she's resisted overtures to become a major-label star. She retains all the rights to her songs, and has never signed a publishing deal. She's coproduced much of her own music, including her new album, Hell-On.
Such decisions have allowed Case to resist the impulse to be caricatured as some kick-ass babe of rock. The closest she came was in 2000, when, after the release of her second album, Furnace Room Lullaby, she posed in a bathtub with sexy librarian glasses on the cover of the now-defunct New Music Monthly. Inside the magazine, she told the interviewer, "Make sure people know that I'm a dishwasher, OK? I get so sick of people wanting me to be this glamorous rockabilly girl." When she won Playboy's "Sexiest Babe of Indie Rock" poll in 2003, she declined the invitation. "I didn't want to be the girl who posed in Playboy and then — by the way — made some music," she told Entertainment Weekly. "I would be really fucking irritated if after a show somebody came up to me and handed me some naked picture of myself and wanted me to sign it instead of my CD."
If Case had become famous 10 years earlier, she would have been invited to Lilith Fair, though she might not have accepted the invitation; Case has long pushed back at repeated attempts to classify her. She spent years exploring the term "feminism" and its implications before she made the decision to own it. When critics described her early work as "alt country," she chafed. Country music, she said in 1997, is about "the eloquent, passionate voice of poor and rural people," developing alongside, albeit largely segregated from, jazz and blues. "But it's still the butt of everyone's jokes," she said. "I'm sick of it. I go to art school with all these people who are supposedly really politically correct and on the ball and all that. You tell them you're a country musician and they do the most ignorant, obvious response."
There was nothing "alt" about her, even when she got blacklisted from the Grand Ole Opry for taking off her shirt onstage (she was wearing a bra underneath). "I wasn't trying to be sexy or rebellious," she told Rolling Stone in 2002. "I was just getting heat stroke up there."
Case's fifth album, Fox Confessor Brings the Flood, released in 2006, was a sort of a fulcrum point — and a legitimate indie success, selling 200,000 copies. Her follow-up, Middle Cyclone, extended the victory lap. She tours constantly, even though, as with so many performers at her level and ticket price point, the enterprise ends up barely profitable. Today, Case's work can be very loosely described as the sort that earns raves from Pitchfork and gets a lot of attention from NPR, too eclectic and weird to show up on mainstream radio. Case may be an acquired taste, but she's an addictive, enveloping one. To love her is to fucking love her.

"Growing up here is dark as fuck."
Case is arguably most beloved by Canadians, who claim her as their own, and Pacific Northwesterners, who claim to have loved her first (they're wrong). She grew up along Washington's I-5 corridor, around Tacoma and Bellingham, an only child and, as she's told others, an often unwanted one. She ran away from home at age 15, spent time in Seattle's burgeoning rock scene, and made her way to Vancouver for art school and the real beginning of her music career. The breakout song of her solo work, "Deep Red Bells," focused on the Green River Killer, who terrorized the Seattle–Tacoma area when Case was a child.
"Growing up here is dark as fuck," Case says. "I think something like Twin Peaks was, for a lot of people, very representative. Like, okay, that really is the feeling of living here."
"There's still enough nature here, too," she continues. "It's still talking to us." The feeling pervades so much of Case's music, which has taken on the contours of a sort of natural-world noir. Like the best noir, it's less terrified than fascinated with what it sees when it flips over the rock. It's honest that way: "It looks a lot like engine oil / And tastes like being poor and small / And Popsicles in summer," she sings in "Deep Red Bells." The musician David Rawlings once said that his esoteric playing style is simply guided by a fondness for certain notes, notes he finds a way to play over and over again. When asked which notes those were, he responded: "the ghostly ones."
Case's music functions in a similar vein: ratcheted slightly away from the sorrow, yet still haunted. In "The Pharaohs," she opens with "We were married in the mirrored hall when I was 16 / You spoke the words 'I love girls in white leather jackets' / That was good enough for love / It was good enough for me," but pairs it with a melody that oscillates between an ode and a lament. In her cover of "Look for Me (I'll Be Around)," she's the ghost herself, lurking in the low notes; in "Hex," she's casting the spell. But this is no "witch on the internet" performativity: Darkness, like tornadoes and red tides and tigers, is simply part of Case's beloved and bewitched natural world, so fickle yet so seductive.
Even though Case moved out of the country, to Vancouver, and then around it — to Tucson, Arizona, to Chicago, and finally to Vermont — she remains aligned with the Pacific Northwest. It's part of how I fell for her: as someone who sounded like she was etched with the same landscape, someone whose "inner picture book," as she put it to me, was painted with the same landscapes, but also the same loss and loneliness. As she sings in "Thrice All American," "I want to tell you about my hometown / It's a dusty old jewel in the South Puget Sound / Where the factories churn and the timber's all cut down / And life goes by slow in Tacoma."
Case has come to loathe so much of what the Northwest has become; as she told Maclean's in 2006, "Mean people came to the Northwest, like the greediest, meanest assholes — millions of them." But today she's back, in Bend as part of the tour promoting Hell-On — her first solo project since 2012. While Case was recording in Sweden, her Vermont home caught fire. Her animals (three dogs, two horses, three cats, and chickens) and boyfriend were safe. Ten months later, Case remains effectively homeless, uncertain if she'll rebuild, or even where. When the fire was initially reported by the local newspaper, she denied it online, in an attempt to protect herself from stalkers she's spent years — and her life savings — battling in court.
In the aftermath, she's spoken plainly about the emotional and financial costs of trying to protect herself — and the rage that's resulted. As she sings in "Bad Luck," recorded just days after the fire, "It's not as bad as I thought it would be / But it's still pretty bad luck." The fire had the effect of further clarifying the world around her — especially in the fraught territory that is being a celebrity and a woman over 35 in public, when women either begin to alter their appearance or field questions about why they haven't. Or, alternatively, disappear from view entirely.

"I'm gonna remain who I am, because if men can do it, so can I."
"I can't help but think about my appearance, because I get my picture taken a lot," Case says. "But there's a certain amount of representing that I refuse not to do. I'm not gonna get injections, I'm not gonna do any of that stuff. I'm gonna remain who I am, because if men can do it, so can I."
In "Women and the Double Standard of Ageing," Susan Sontag famously argued that men are allowed to mature into different phases of attractiveness while women are expected to maintain one kind: the beauty of the girl. "Or they're represented as the things they're 'allowed' to be in, like homemaking magazines," Case says. "Or fucking Primeran ads." (Primeran is vaginal cream for women going through menopause.)
Case takes a deep breath. "When you think of what the media represents compared to real life, it's, like, the tiniest 0.000001 sliver," she says. It's not, in other words, real, or true, or any other word to describe what Case wants to guide her life. "I have to be stronger than the media and not let it corrupt my experience of what I am. I'm only 47! I'm not old. I don't know what old means. I'm gonna joyously be myself — that's all I can do. Or not joyously — I'm not gonna lie about it either. But I don't accept the media's idea of what we are. What a limiting, tiny world that would be."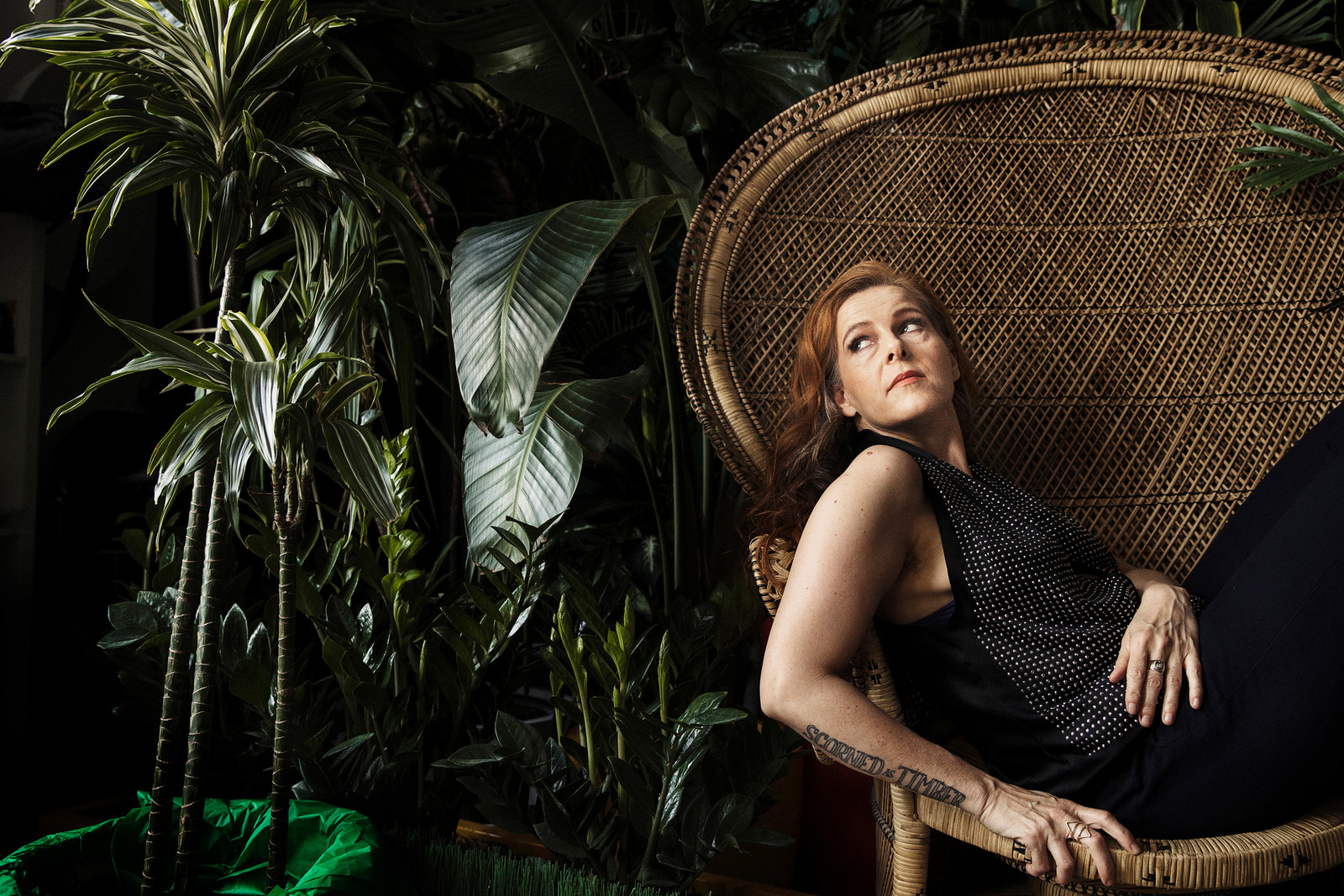 A novelist was recently described to me, with great appreciation, as someone who seems like they didn't have a lot of friends growing up. For many men, that can be a red flag. But for women, that kind of solitude cauterizes something inside them. Case's childhood was filled with anger — "I was a mad kid," she told the New York Times. "I was sick of being poor. I was sick of being a girl. I felt completely unimportant, I didn't matter to the world, and I was just going to get love any way I could."
After leaving home, she built an alternative sort of family around her, composed of bandmates and collaborators. But childhoods don't leave us. Block-lettered tattoos on Case's forearms read SCORNED AS TIMBER / BELOVED OF THE SKY — the title of a painting by Canadian artist Emily Carr, in which a single pine stands tall, reaching forever upward.
"I had to know: Why do we hate women so much? What the fuck?"
Case often explains her songwriting as an exercise in fairy tales: She's undercutting existing myths, creating new folklore. She's rewriting her story. Recently Case has found herself obsessed with revising, or relearning, patriarchal Western history: "I had to know: Why do we hate women so much? What the fuck?" Her current lodestone is the work of Stanford historian Adrienne Mayor, whose research focuses on the Amazons — warrior women who rode horseback and reveled in hunting and sex and fighting. They were also, until Mayor's work, believed to be the stuff of myth — not actual women.
"Women get cut out of stories," Case says. "For thousands and thousands of years, women were not allowed to be scribes, to write, to translate. A lot was destroyed and a lot was lost. But it's findable. The things that have been lost to history — they did a sloppy job of killing and burying them. They're exhumable."
Hearing Case talk about the Amazons makes me think about a moment on the new album, that, as the poet Seamus Heaney once wrote, catches the heart off guard and blows it open. There's one of these on every Case album: On Fox Confessor Brings the Flood, it's the point in "That Teenage Feeling" when she soars her voice into the soprano and tinkles around with the precision of a player piano before crashing it back down. On Hell-On, it's the moment in "Winnie" when Case's quiet invocation crescendos into guest vocalist's Beth Ditto's declaration: "We were warriors! / We clothed ourselves in the guts of our enemies / Who'd no respect for the wild!"

I tell Case that when I hear Ditto's voice in that moment, it's like something inside me turns on. "That's exactly what we wanted to have happen," she says. "And that's because Beth is a total badass. She just came in and nailed it." "Winnie" is her favorite song to sing off the new album — one that, like so many Case songs, oscillates between key signatures and styles, constructed first in Case's head and then by describing it to her longtime guitarist, Paul Rigby, who figures out how to connect the sections on the page. "I'll say, Paul, these two things don't seem related. Can you play me every single note that could go between them?"
When Case first started playing in punk bands, she played the drums — and got behind the microphone only because everyone had to. But that lack of formal training is part of what makes Case's music, and her production of it, so whimsically brilliant. There's no internal check telling her what a composition should sound like, what a bridge or a chorus can or cannot do, which time signatures are supposed to accompany which styles of music.
"It's not about beauty. It's about telling a story."
If anything, her songs seem developed as playgrounds for her voice, which is often the centerpiece of any writing about her. She has been described as a "natural torch singer" with a "big gorgeous instrument"; "often breathtaking"; "sweet-ass"; "part torched twang and part blue-eyed soul"; "brassy" and "beamed in from some long-lost AM radio station"; "soaring"; "feral" in "full flight"; "wild, wooly," "a lonesome mesa," and "the sound of resilience."
Case herself has described her singing voice as "breathing through a fire hose": "I'm kind of the horn section of any band I'm in," she once told the New Yorker. In the new album's title track, "Hell-On," she sings, "My voice is not the liquid waves / The perfect rings 'round a heron's legs / My voice a straight garroting wire." Early in her career, when writers were trying to position her sound for new readers, her twang was incessantly compared to others'. Today, she's likened to truly no one.
Case doesn't consider her voice a beautiful thing. She considers it hers, and likes to describe it truthfully. When she refuses to call it beautiful, people often rush to comfort her: "No, your voice is so good!" they'll say. "But I'm like, I don't hate on it. I'm trying to tell you what it is. I wouldn't be a singer if I didn't like it. It's not about beauty. It's about telling a story."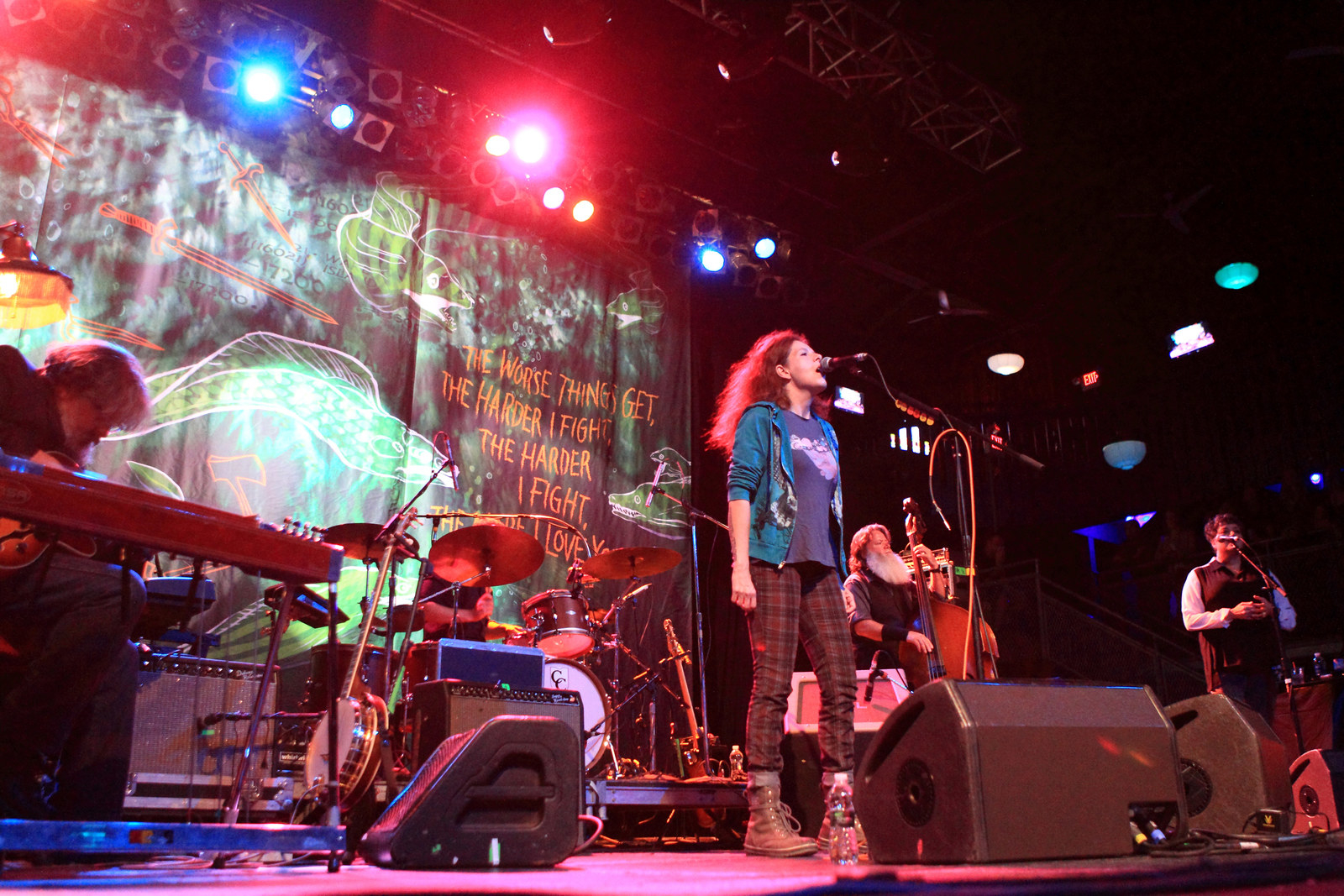 The second time I saw Case in concert was in 2006, at the old Woodmen of the World Hall in Eugene, Oregon, one of the last truly weird cities in the US. I paid $28 to stand as close as I'd ever stood to an artist who wasn't a) from my high school and b) playing Christian music. Others have written about how relentlessly in tune Case's singing is live: how every note rings clear and true. It's almost arrogant, how good she is. It's almost like she's picking a fight.
On that night in Eugene, a child yelled "I love you, Neko!" between songs. "Ouch!" Case yelled back. "You totally just punched me in the oves!" As in, ovaries. Earlier that day, I'd spotted her on the street as my bus passed a group of people who looked peculiar enough to be from Eugene, only with noticeably better tailoring. Case looked like a curious lion among them.
My friend and I fantasized that Case would be into the crunchy Oregon hippie shit we were: brewer's yeast on popcorn, camping in the woods, riding bikes with milk crates fitted on the back. It wasn't that far-fetched. Case was, after all, a Pacific Northwest girl. Not the Patagonia-wearing, Amazon-employed PNW it's become, but its dingier, mustier cousin, still visible in the crooks of the cities and hundreds of miles from them.
When people asked Case to describe Tacoma, she'd say it was the Baltimore of the West: a thing that people from Baltimore understood, but few others could. "It's not describable," she told me. "It existed in a lot of different fragments at the same time." But Case is the one who's described it best: "A sour and used-up ol' place," she sings in "Thrice All American," with buildings "empty like ghettos of ghost towns." And yet it remains beloved: "I can't seem to fathom the dark of my history / I invented my own in Tacoma."
A friend from Tacoma recently told Case that people from nearby Seattle were coming down and wanted to know where the good places are to live, spouting off, "Tacoma is actually cool!" "And I just wanna go, 'Fuck you, don't pretend you ever fucking liked it here, because you didn't,'" Case says. "You talked shit about it here until you had a kid and now you have to move somewhere. Just because you're standing here doesn't make it cool now."
But she tries to remain unsentimental about the cities she's lost. "The thing that keeps me from, like, overly clutching that pearl is that I think about all the Native Americans that are still there, and have to look at this stuff going in, on their ancestral land, and it's like, I have no business being uptight about people going to Tacoma. My heartbreak is nothing. I'm just a person with no home."
Brutal honesty can be a beautiful thing. Case first drew attention on Twitter when she responded to a Playboy review suggesting she was "breaking the mold of what women in the music industry should be." "Am I?" she responded. "IM NOT A FUCKING 'WOMAN IN MUSIC', IM A FUCKING MUSICIAN IN MUSIC!" Her response was aggregated under headlines like "Neko Case Puts Playboy in Its Place After Sexist Tweet," but Case is no Chrissy Teigen, owning bros in her spare time. Instead, she mostly uses her account to encounter perspectives that aren't her own. She loves to follow historians like Tom Holland, Alexis Giande, Brittney Cooper, her beloved Mayor, the Postal Museum, Medievalists.net, other musicians, and accounts like Nature is Amazing.

"All the things that bothered me, pre-Trump, they were there, and they continue."
In the years since her Playboy tweet, Case says she's learned to use Twitter primarily as a space to listen — and retweet what she's listening to, especially when it comes to Native women, and their commitment to returning the conversation to the nation's original sins. "They're my feminist heroes," she says. "It's not their job to teach me, but I'm just grateful that they show up and do it. They take a lot of abuse for it. But colonization, colonialism — they go hand in hand with misogyny and patriarchy. And if you want to be a good feminist, and a good ally, and a good humanist, you've got to learn about those things, and overlap that knowledge with today."
In practice, that means calling bullshit on a lot that passes through her timeline, real and figurative. Things Case has no tolerance for include, but are not limited to, the canonization of Ronald Reagan ("There are these billboards all over, like people liked him at some point. I don't remember a more hated president since Trump"), reverence for Civil War generals ("[Philip] Sheridan was a piece of shit, totally down to exterminate Native people"), Thomas Jefferson ("I can't even, what a pile") and Canadian Prime Minister Justin Trudeau ("He's supposed to be this great guy, and he is not").
And while she's filled with what's been called "feminist rage," its root is not, as with many other white women, Trump. "Trump doesn't get to be in my world," she says. "Or in what happens in my mind. He's not allowed, and he'll be gone. All the things that bothered me, pre-Trump, they were there, and they continue."
To suggest that Trump caused the problems that currently plague her, or society, is to practice a particular form of myopia. When this era of history gets miswritten, Case says, "it's probably gonna give white people a lot more credit for realizing things that, you know, black people, Native people, people have color have been realizing for a long time. It's gonna be repackaged as some sort of great white renaissance that saved everything. But that discounts what people have been saying for so long: This isn't right, this isn't right, this isn't right."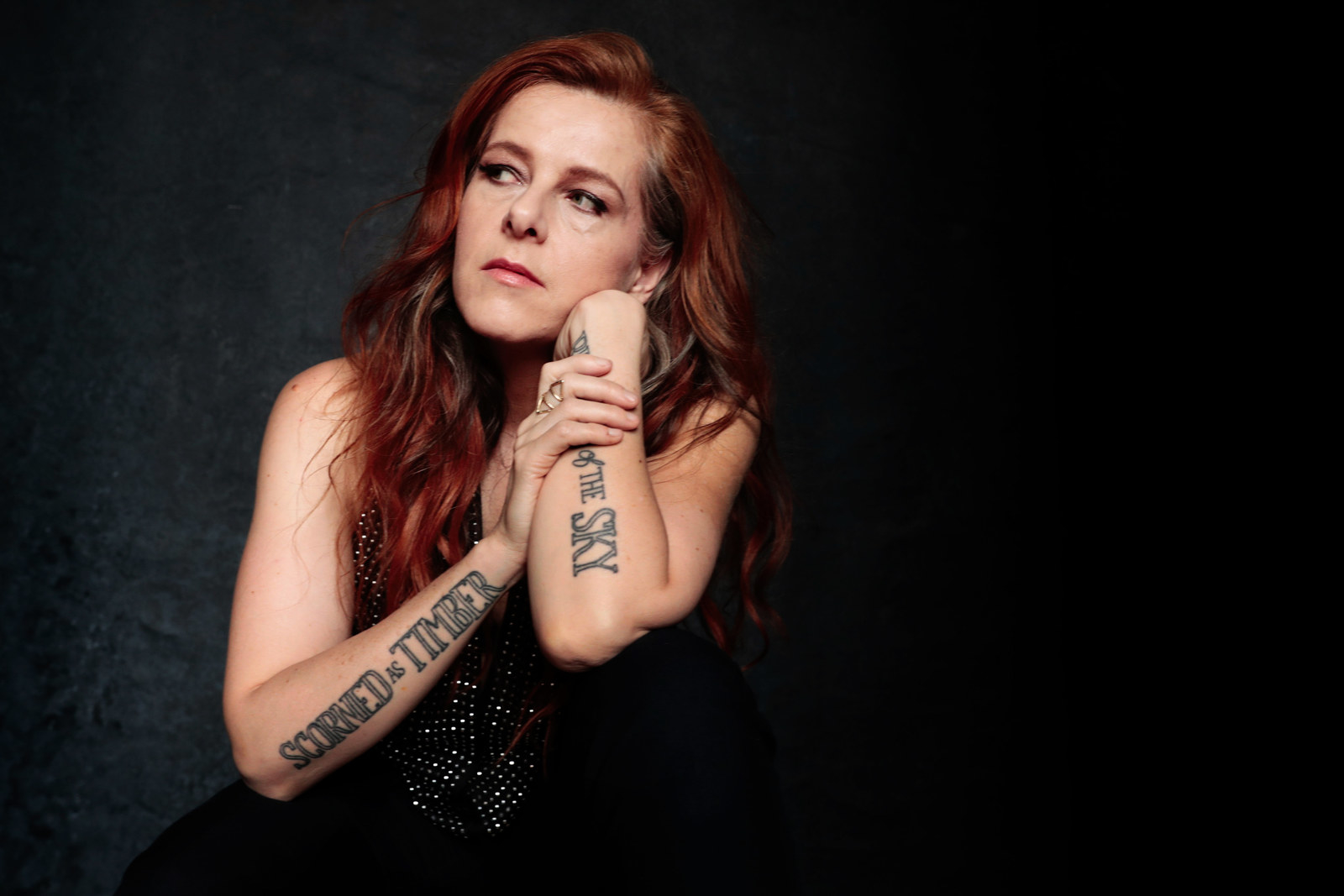 When Case met Adrienne Mayor, Mayor gave her a piece of advice: Don't ever let the fact that you're not an academic, or not a trained expert, keep you from diving deep into the thing you love. Don't let a lack of credentials keep you from your obsessions or your search for a different sort of truth. Case's long-standing nonmusical obsession: equine statuary. That's how she says it: not "sculptures of horses," but "equine statuary."
Like Mayor, she wants to dig around in the shadowy corners of myth: "There are very few equestrian statues of women," she says, "even though women have such a connection with horses — especially anyone of Western Asia, Central Europe, the Steppes, Iran, Northern India, Northern Africa, all those parts of the world where horses evolved right next to human beings. A lot of these societies, which existed during the classic Greek period, men and women, they weren't as divided — they were more egalitarian, ruling and/or leading based on their merits."
"The horse was the great equalizer," Case continues. "The horse made you as strong as a man. I think that's one reason little girls are obsessed with horses — because they're this piece of fucking coal in our souls that's like, I remember. It can't be taken away, because it's in our DNA, which is beautiful. But oh my god, the fucking shit you get when you're a girl and you love horses!"

Horse girls will be thrilled to learn that Case was, indeed, a horse girl.
Horse girls will be thrilled to learn that Case was, indeed, a horse girl: Breyer figurines and all. When I ask Case her favorite horse movie, she cuts me off before I finish the question: The Black Stallion. With her own horses, she's trying to figure out a style of riding that's somewhere between Western and dressage, because while she hates "horse culture" — the pomp, the class, the subjugation — she loves how dressage offers both the horse and the rider a chance to do "yoga at the same time." "You have to make your movements so equal, and balanced," she says. "You make your horse, well, not make — you ask your horse to carry itself in a way so that carrying your weight isn't a burden on them."
It's not dissimilar to what Case has done with her life: The weight of her history — her childhood, her bad luck — is there. But there's a way to position herself, to train herself, to carry that weight in a way that doesn't sink her to the ground, while still being honest about what she's come to carry. "I always wanted a home, my whole life," Case says. "I wanted a ground zero, a place you go back to. Maybe my grandma's house, outside of Seattle, was kind of like that? But I couldn't afford to live where my grandma lived if I wanted to. But that's the way it is with most people."
"Living somewhere where I can have a dog is definitely two-thirds of the way to 'home,'" Case continues. "Or being able to go outside in my bare feet. And have a garden. That is home to me. Which I have." She stops, corrects herself. "Well, I don't now."
At Case's farm in Vermont, she grew Cherokee purple tomatoes, heirlooms she'd cut into thick slabs and eat as if they were hamburgers. She gave her excess zucchini to the chickens. She filled her old barn with battered pianos. That's all gone now. But she's not, and neither is the music: music so expansive, so generous in detail, it feels like an invitation to live there. It feels, in other words, like a different sort of shelter.
Maybe because Case's albums have always felt so female to me — ironic for a singer who slips effortlessly between pronouns in her lyrics, with a chorus from the lead single off her last album that proclaims "I'm a man." But her work feels grand and irrefutable and female the way childbirth is female, the way resilience can feel female. From "Margaret vs. Pauline" to "Halls of Sarah," Case has always taken women's experiences, however fucked and dismal, glorious or mundane, seriously. She takes desire seriously ("I don't care if forever never comes / 'Cause I'm holding out for that teenage feeling") and does the same for its opposite ("I leave the party at 3 a.m. / Alone, thank god"). "I only ever held one love / Her name was Mary Anne," she sings matter-of-factly on "Bracing for Sunday." "She died having a child by her brother / He died because I murdered him."
And while the fairy tales that spring from Case's music remain mythical, they're never laced, like so much folklore, with half-truths and tidy endings intended to keep things in order, to keep women in their place. That might not sound like much. But it's worth more than I can say.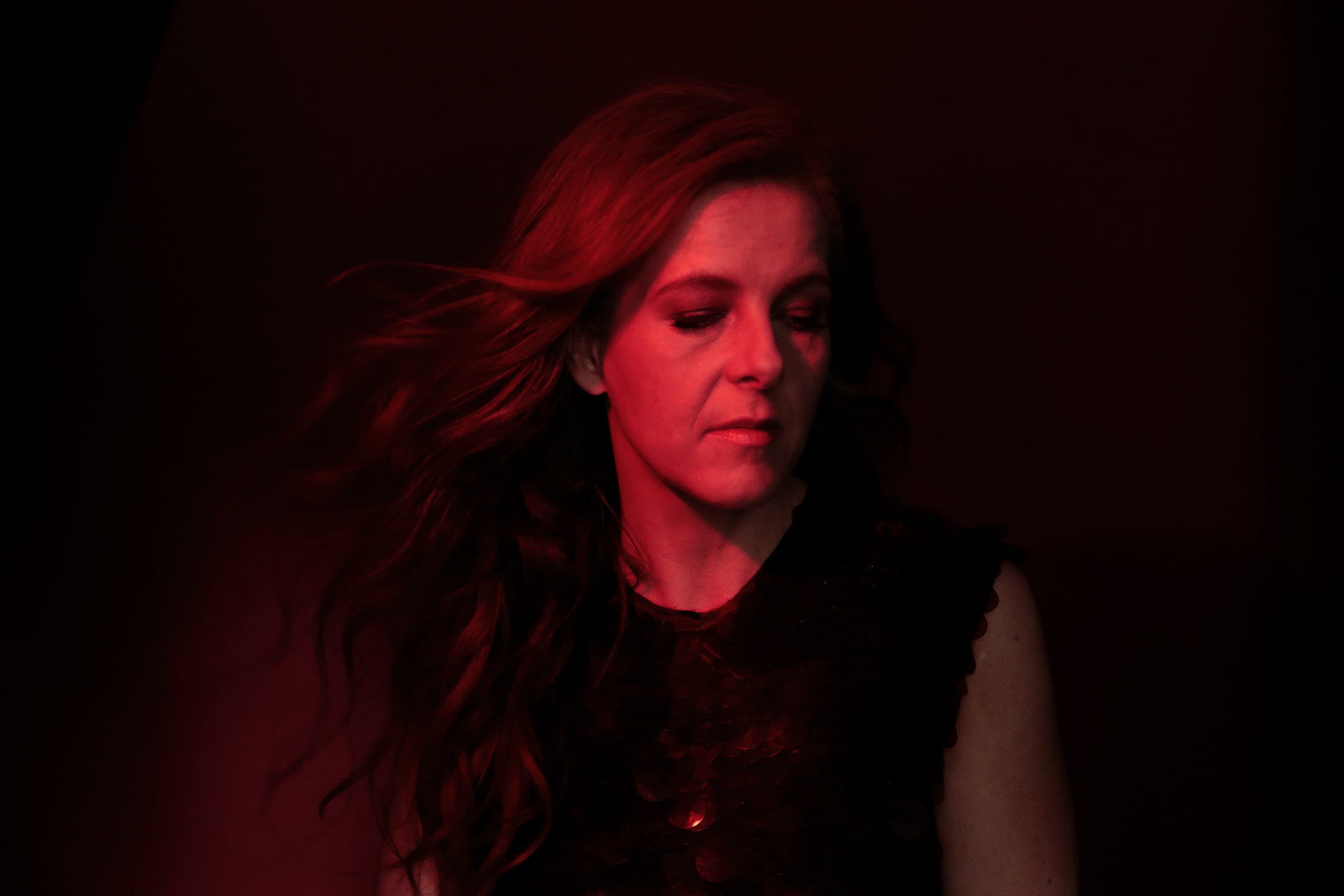 After our interview, it seemed like half the population of Bend had amassed to see Case and her tourmate, Ray LaMontagne, perform in a curve of the Deschutes River that'd been transformed into an amphitheater. Bend is the kind of city with signs on street corners declaring "You are valued!" On the night of the concert, the fences along the venue were braced with bikes as far as the eye could see. Inside, employees cheerily assisted sorting compost from recyclables.
"Thanks for having us to your foxy town," Case said as she took the stage. Behind her, the Sisters — snow-capped volcanoes that, as Case told me earlier, make it clear that nature is still talking to us — glowed in the setting sun. "Daytime rock is super weird," she said, "But we are here for it."
Some of Case's favorite concerts have been at venues in cities that don't get a lot of big acts. She told me that she loves places like Duluth, Minnesota, or Missoula, Montana, where her 2009 performance has become the stuff of local legend. "People went apeshit at that show," Case told me, "To the extent that my bandmates were like, Are they okay?" The concert was in early June, which, in Western Montana, is just weeks removed from the end of the winter. "I was like, nah, man, I think they just came out of hibernation and are really fucking happy."
No one has a voice, or a style, like Neko Case.
There was a similar, if slightly muted, vibe in Bend. It was the first outdoor concert of the year, and people roamed around in puffy jackets paired with open-toed sandals. The air smelled like hoppy beer and weed — not dankly, but in that "we've legalized it, it's chill" sort of way. Case's voice was an electrical charge to which everyone was open.
It was still a yuppie concert with food trucks and classy canned wine; there wasn't even a pit, just lines of chairs for the slightly more well-heeled. Yet to the side of the stage, in the margins of grass where you could still see Case clearly, the die-hards collected. They were mostly women, and they looked at Case with something like a loving ache. They were alone and in pairs; regardless of age, they looked nothing like women in Primeran ads.
Case played almost entirely from the new album, which, at that point, had yet to be released. They didn't know the new songs. But they didn't need to. Halfway through "Curse of the I-5 Corridor," Case reached the lyric that, when I first heard it, felt like a revelation.
"I left home and faked my ID," she sang, in a vague retelling of her teens, and then, like a punch, "I fucked every man that I wanted to be." One of the women who'd come in close turned to the person beside her. "Hey, that's my story!" she said, laughing, as if her part in a conspiracy had been unceremoniously revealed. No one has a voice, or a style, like Neko Case. No one has a story like hers, either. But Neko Case has stories, true and wounding, for all of us. ●