Morning Update: How To Avoid Parachute Journalism
Here's how reporters try to get your area of the world right, and how WhatsApp destroyed a village. Your BuzzFeed News newsletter, Sept. 10.
How to avoid the parachute

Good morning.
I'm Anne Helen Petersen, a senior culture writer for BuzzFeed News. I also serve as our "Western correspondent," which is a fancy title to say that I live in the Mountain West (in Montana, to be specific) and spend a lot of time thinking about how to write about some of the areas, people, and issues that don't always get national attention.
I grew up in North Idaho but spent the next 15 years of my life hopping around the country before landing, in 2014, at my job at BuzzFeed in New York. Back then, BuzzFeed reporters were located in either New York, DC, or Los Angeles. If they had to report on something happening elsewhere, they flew there.
When this type of journalism is bad, it's called parachute journalism: You parachute in, get the story, and go. Or, in its particularly 2016 iteration: You go in, get a few quotes from disgruntled Trump voters, and leave. The end product is often without nuance or context — and does little to challenge what readers might already think about an area. Papers used to avoid it by posting reporters in bureaus across the country and the world, but the gutting of the newspaper industry has largely put an end to that practice.
It's all about expertise, diversity, and time
Today, there are a few ways to counter "parachute"-style reporting:
First: Put people on regional beats. (I cover a lot of the Mountain West, but not exclusively; national reporter John Stanton covers "the border," which can mean a whole lot of things; Henry Gomez lives in Cleveland and owns the complexity that is the Ohio politics beat.)
Second: Hire diverse employees. News organizations should hire people with a variety of heritages, religious backgrounds, and sexual orientations. Less obvious: Hiring people from different classes and people who grew up and are still deeply familiar with different areas of the country. (Tech reporter Davey Alba's tour de force on what happens when Facebook becomes the entire internet — in this case for the Philippines — was made possible through her own trips to and deep familiarity with her home country.)
Third: If reporters have to "parachute in," give them the time and space to write a story that reflects the area. The difference between a story that's reported over an afternoon and a story that's reported over three days, or even a week or two, can feel like the difference between reading a tweet and a book. (Check out Hannah Allam's report on the threat of tourism to the centuries-old community of Sapelo Island, or my piece on how Nashville became the new bachelorette capital of the US.)
The more complicated the story, the more rooted in place and community and history; those are the stories that fascinate me most. If you'd like to tell me about one in your area that you don't think is getting enough attention, you can email me at anne.helen.petersen@buzzfeed.com.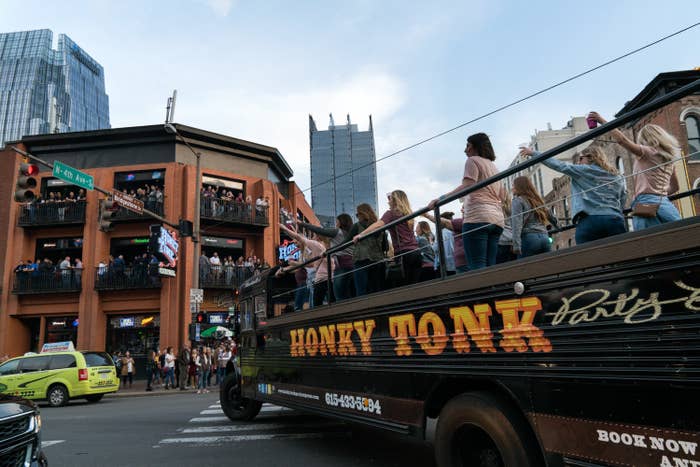 SNAPSHOTS
In July, residents of a rural Indian town beat five strangers to death after they saw rumors of child kidnappers on WhatsApp. The Facebook-owned messaging service is used by more than 200 million people in India, its largest market. It's become an inextricable part of the country's culture and social fabric, widely used by younger and older generations alike. This is how it destroyed a village.
Naomi Osaka beat Serena Williams in the final of the US Open on Saturday. After a match marked by a blowout argument between Williams and tennis officials, the 20-year-old Osaka is the first Japanese-born woman to win a Grand Slam final and is currently the youngest woman in the world's Top 20. Here's how professional tennis players reacted to the chaotic final, after which Williams was fined $17,000.
Cardi B was escorted out of a New York fashion party Friday night after allegedly trying to attack fellow rapper Nicki Minaj. Photos from the incident showed her with a swollen bump on her forehead as she was taken outside, an injury purportedly caused by Minaj's security detail. In an Instagram post that didn't name Minaj at 12:14 a.m., Cardi B wrote that she has "let a lot of shit slide!"
Les Moonves is leaving CBS after negotiating a departure settlement amid allegations that he sexually harassed six women. Moonves and CBS will donate $20 million to organizations that support the #MeToo movement and "equality for women in the workplace," according to a statement. Moonves will not receive any severance payments until an independent investigation of the allegations against him has been completed.
A school for troubled teens punished girls for being gay, women said. Former students and employees of the River View Christian Academy told BuzzFeed News that girls were disciplined if they even discussed the idea of being gay: "I didn't come out as queer for 10 years because of it."
A white police officer who fatally shot a black man in his own apartment was arrested Sunday, authorities said. The officer, identified as Amber Guyger, was charged with manslaughter in the death of Botham Shem Jean, according to the Associated Press. Guyger was off duty but still in uniform when she shot Jean after entering his apartment, which she has said she mistook for her own residence.

This letter was edited and brought to you by senior culture writer Anne Helen Petersen and BuzzFeed News. You can always reach us here.
For the latest news and updates, download the BuzzFeed News app for iOS and Android (available in Canadian, UK, Australian, and US app stores).